Back to school is right around the corner for us.  The summer just flew by.  But we're just about ready to get back to predictable schedules and routines.  That 6am wake up call will sure hurt though!   To make the transition a little easier, I made a visual reminder for my kids.  I'm excited to share these Visual Reminders for Kids Daily Routines!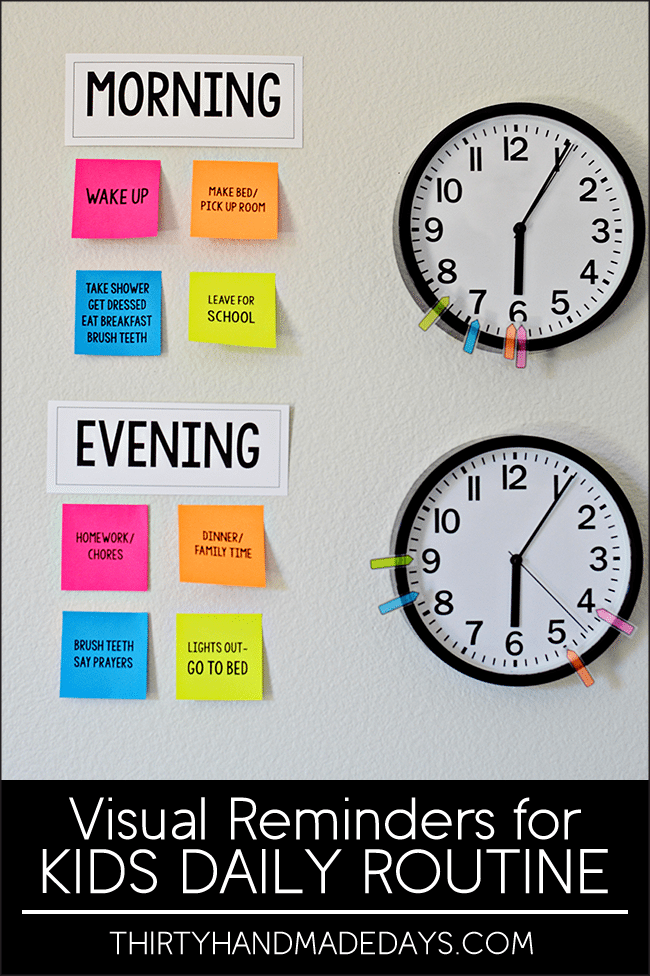 While my kids can tell time, they do so much better with visual reminders.  Otherwise it turns into Mom nagging all. the. time.  And that's not fun for anyone.  I have seen some ideas floating around for clocks that are marked up but I wanted the ability to change the times, or the expectations.  I knew that Post-it® Notes, Flags and Tabs would help me do just that.   Here's what you'll need to make something similar: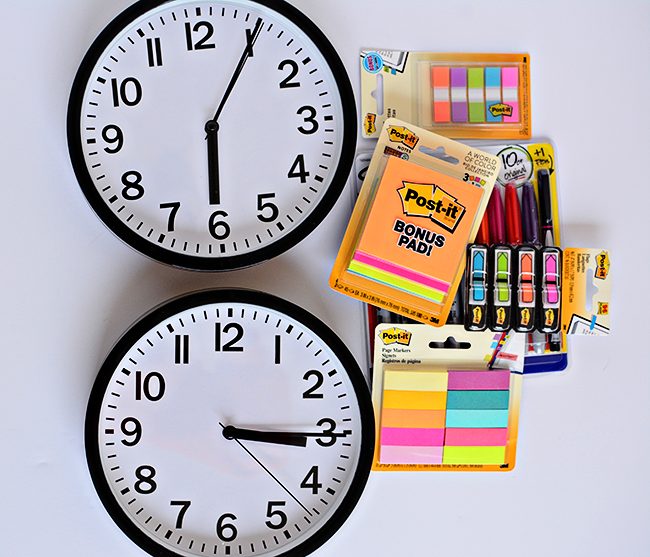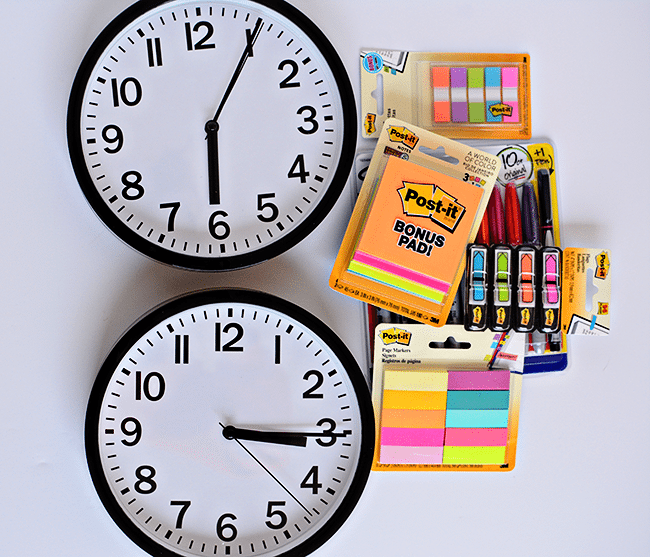 We headed to Walmart to pick up some supplies: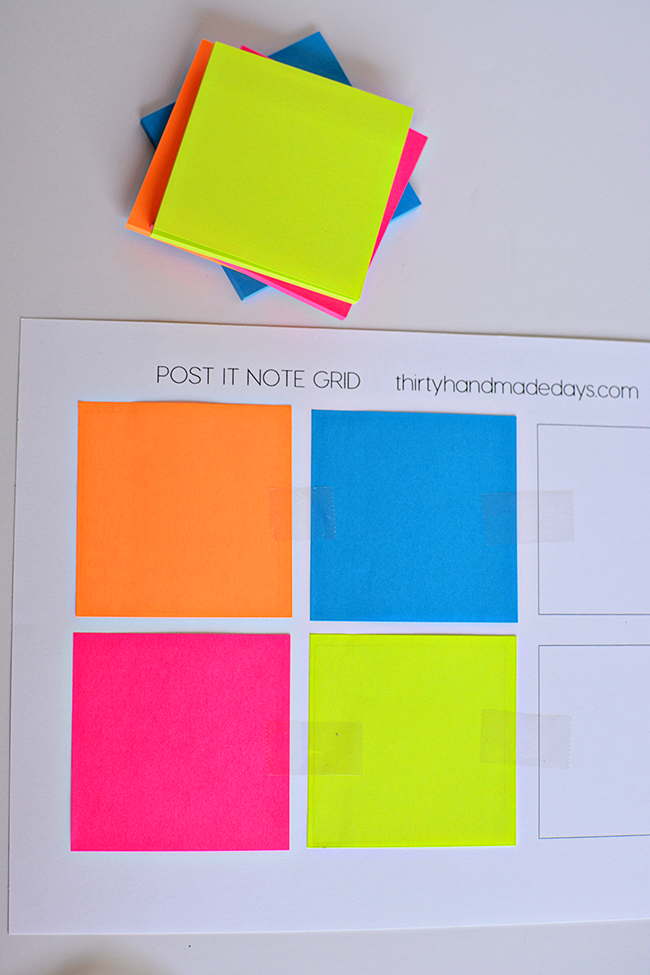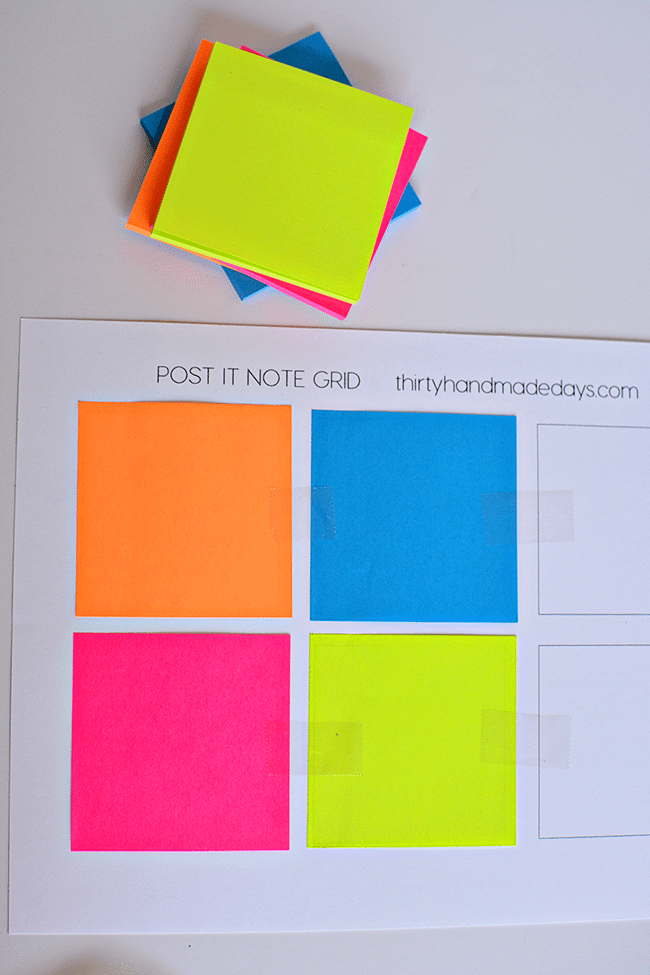 The first thing I did was print a grid (included in the packet of printables below).  This acts as a guide of where to place thePost-it® Notes.  After printing the grid, I stuck the notes onto the appropriate boxes.  I added a small piece of tape to the side that flips up a little so that it would stay down while printing.  I then sent the grid back through the printer with the 2 different sets of responsibilities.  These are the things that are expected of my kids, but you might have other things that are important to you.  You can use the grid to create your own on the computer and print them out.  Or you can hand write in whatever you'd like!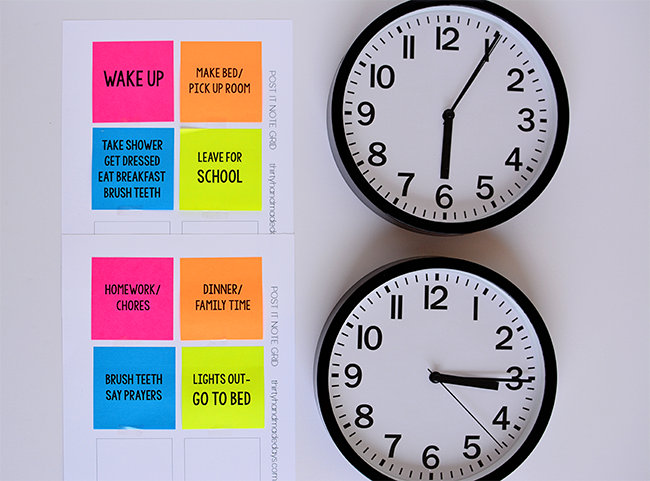 Note: when taping down, make sure to not overlap the tape where the words will print.  I did that the first time and the printer printed over the tape.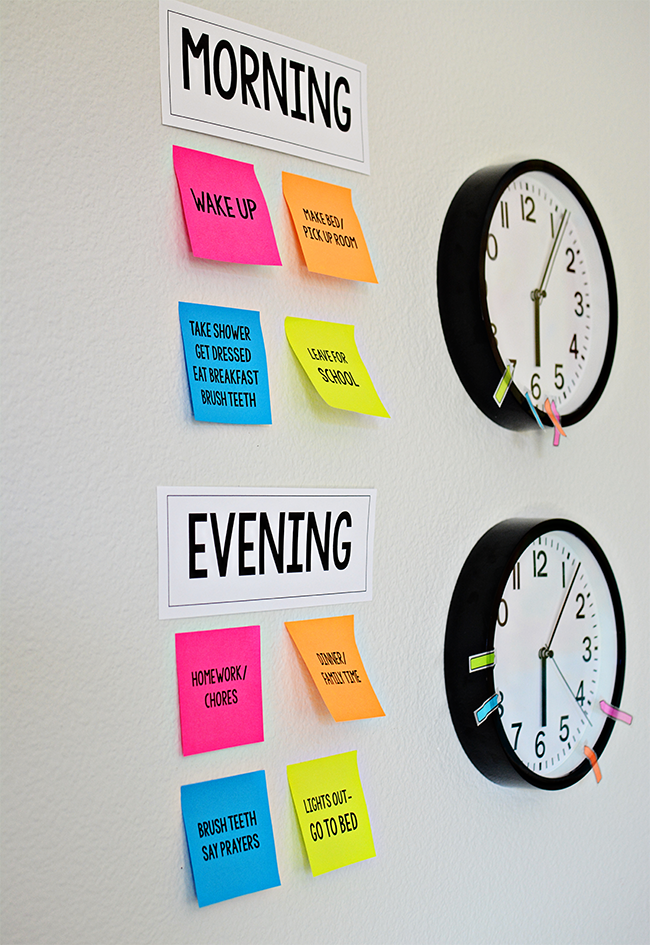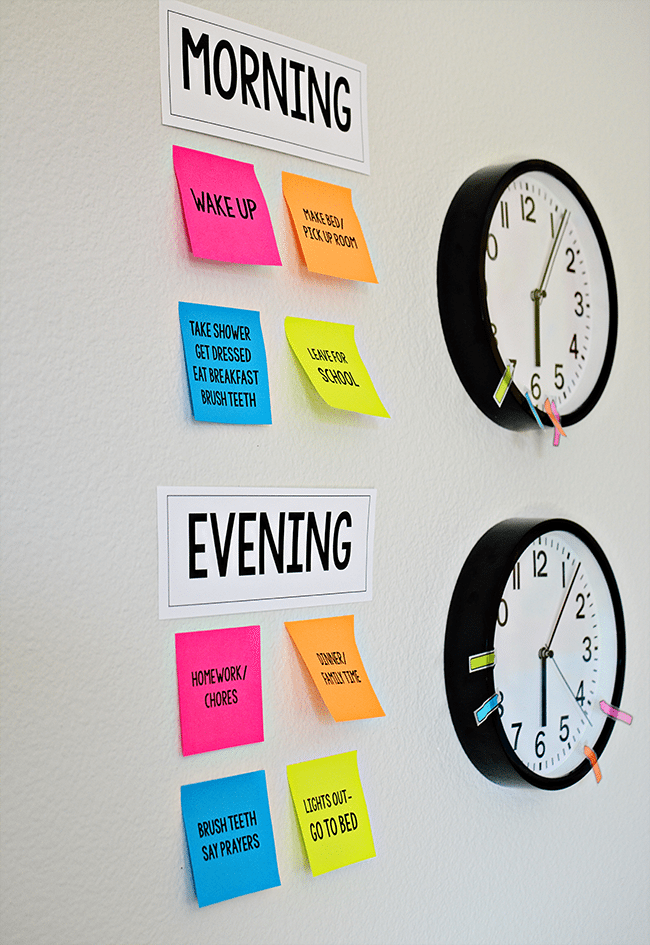 Next I printed out the morning and evening words to display the clocks.  I lined up the Post-it® Notes beneath those sections.  This spot is in our kitchen/family room where we are most often.  But I can easily move it to my kids rooms or anywhere in the house.  With thePost-it® Notes – they are bright and easy to see but also can be repositioned so quickly.  Win/win!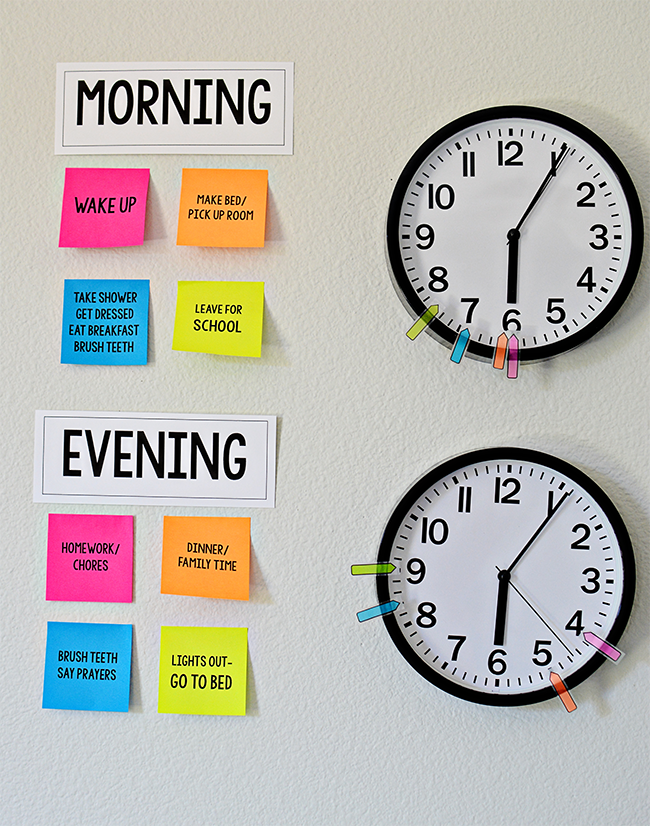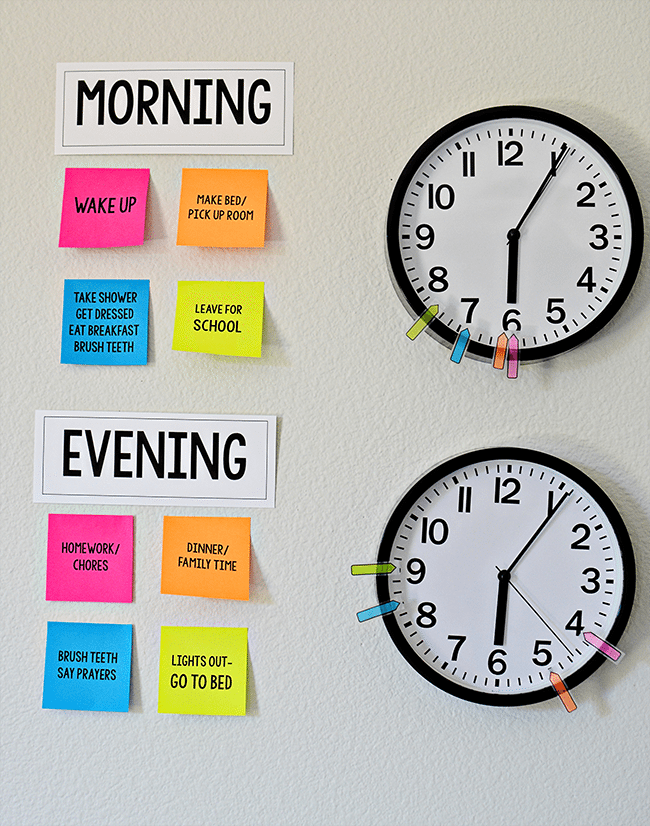 And then I simply added the flags to time that they need to happen.  I coordinated the notes with the flags so that it is easy to see what activity/chore/etc is expected at which time.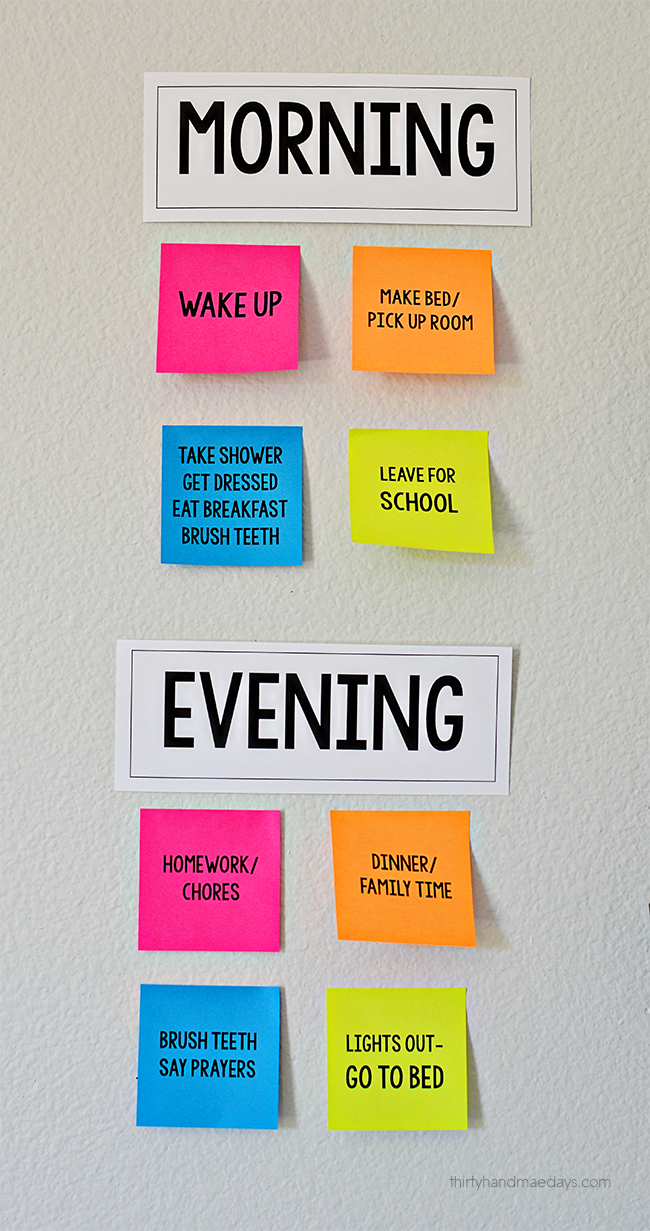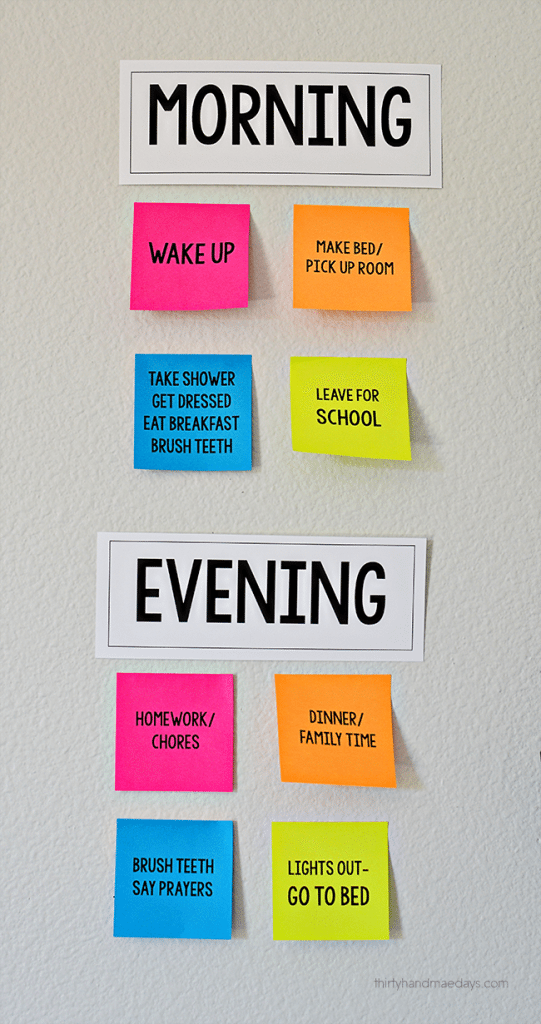 The greatest thing is that when new things come up, I can change the Post-it® Notes or the flags.  Our schedule changes a lot because of after school activities.  This is the perfect solution for our family to stay organized and on top of things.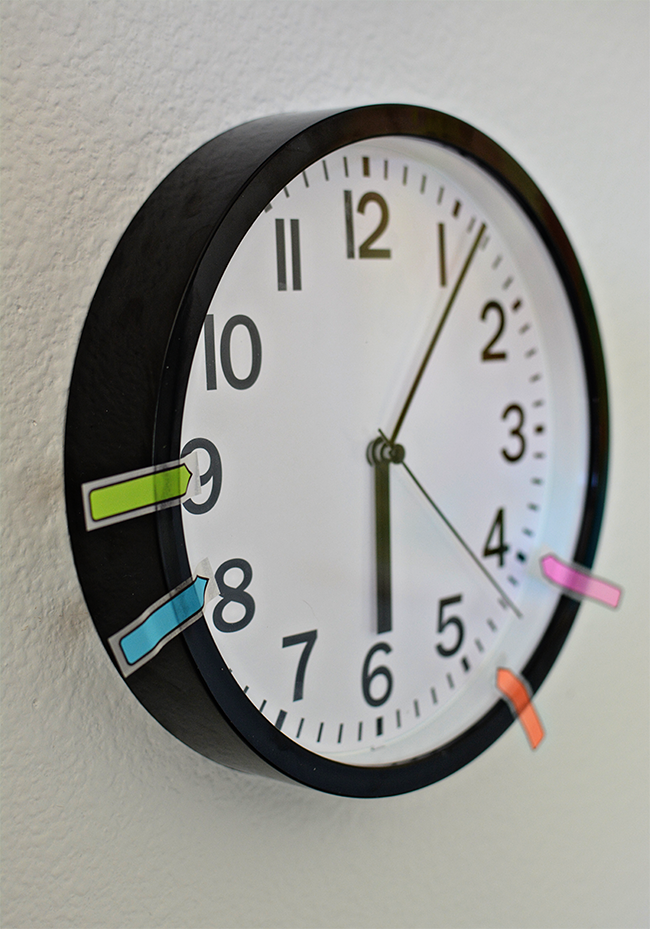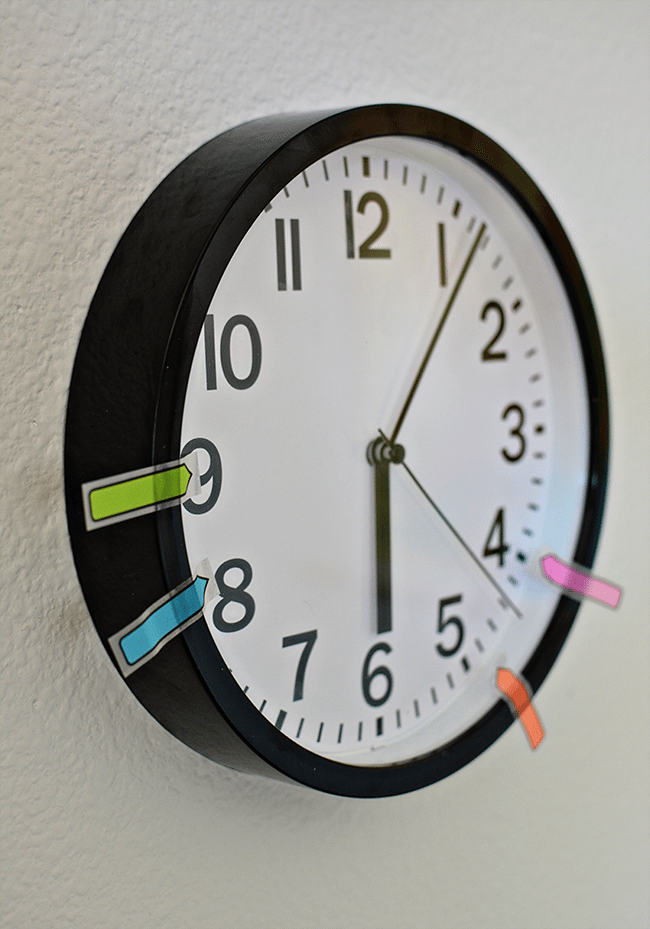 Download the files to use for this project!  For personal use only.
This is a sponsored conversation written by me on behalf of Post-It. The opinions and text are all mine.