At church we have new people that come into our ward every once in awhile. I created a "Welcome to the Ward" printable to hopefully help make our new friends feel comfortable and know the important info right away.  Sorta like the "Welcome to the Neighborhood" one I did last year.
The printable wouldn't be complete without a yummy treat! Chocolate Chip Cookies are my family's standby.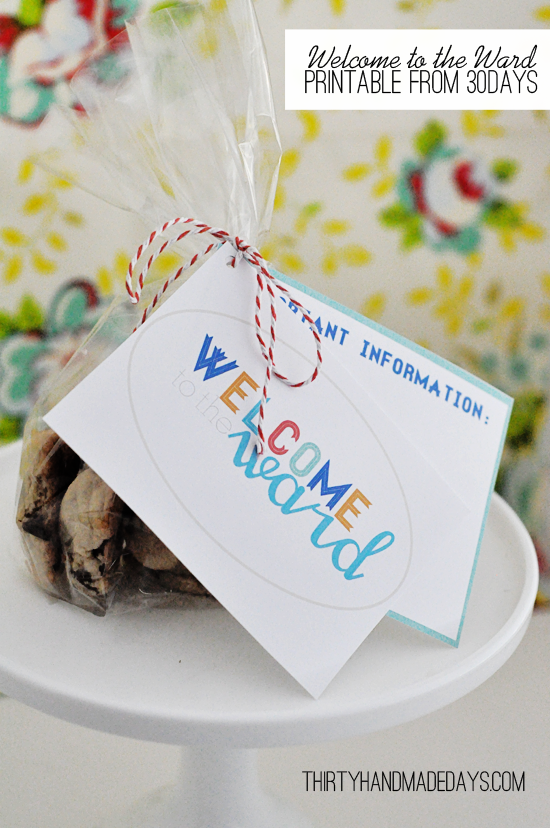 Pin It

Simple and straightforward but has all the important info.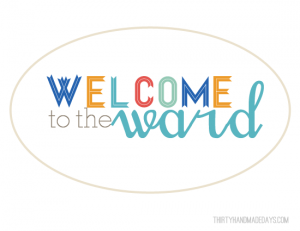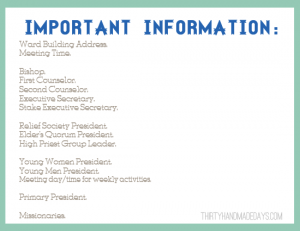 Download a Welcome to Our Ward Cover printable
Welcome to Our Ward Information printable
I realize that not everyone belongs to my church.  So I asked some of my friends what wording would be appropriate and created a more generalized version as well.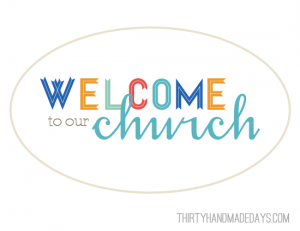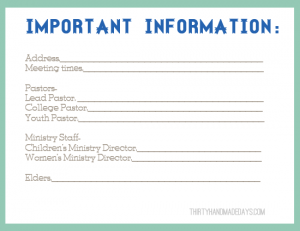 Download a Welcome to Our Church Cover printable
Welcome to Our Church Information printable
For 30days subscribers and personal use only. Thanks!