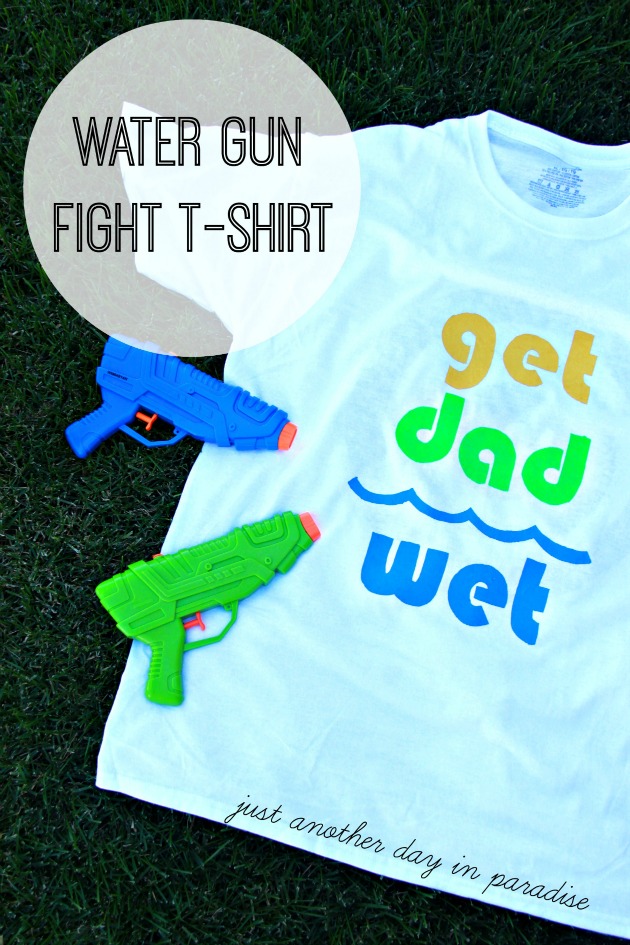 Hey guys! It is Larissa again from Just Another Day in Paradise back for another project all about Summer fun. This one involves every one's favorite summer activity…a water gun fight. However, this is not just any old water gun fight. This is a kids versus the dad water fight. This extra fun and special water gun fight requires a Get Dad Wet Water Gun Fight T-shirt.
The Water Gun Fight T-Shirt even comes with a bulls-eye target on the back. After all any good kids versus the dad water fight should have a bulls-eye and the chance to earn points.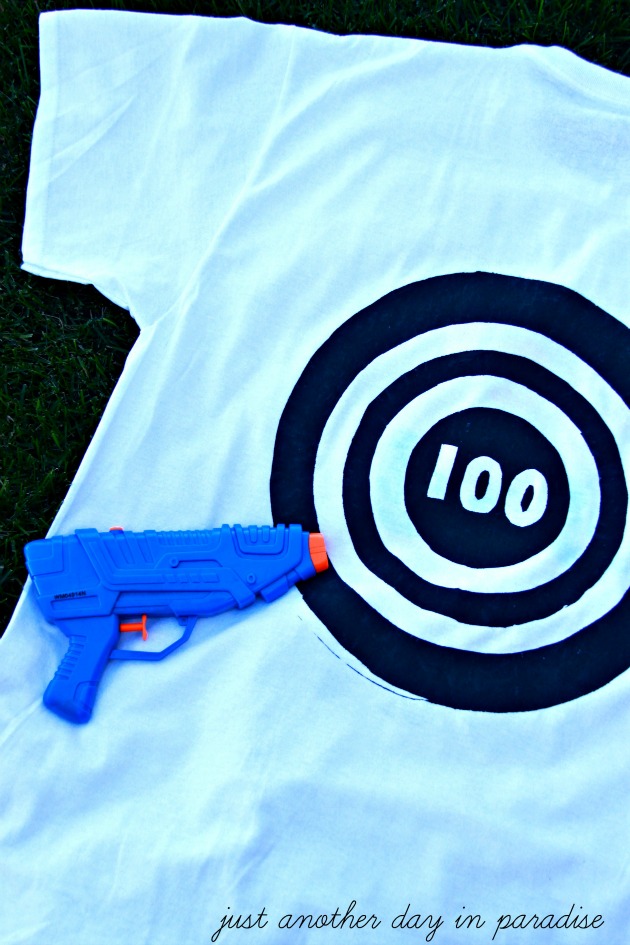 This is a super easy project. Here is what you need:
a plain white t-shirt
freezer paper
exacto knife
fabric paint
craft brush
word print out (to trace)
That is all you need.
Start by printing off the words that you will use to create your stencil on the freezer paper. I used bauhaus font but you could use any font you want. I arranged the word how I wanted them to be on the shirt. Using the print off as a template, trace the words unto the non shiny side of the freezer paper.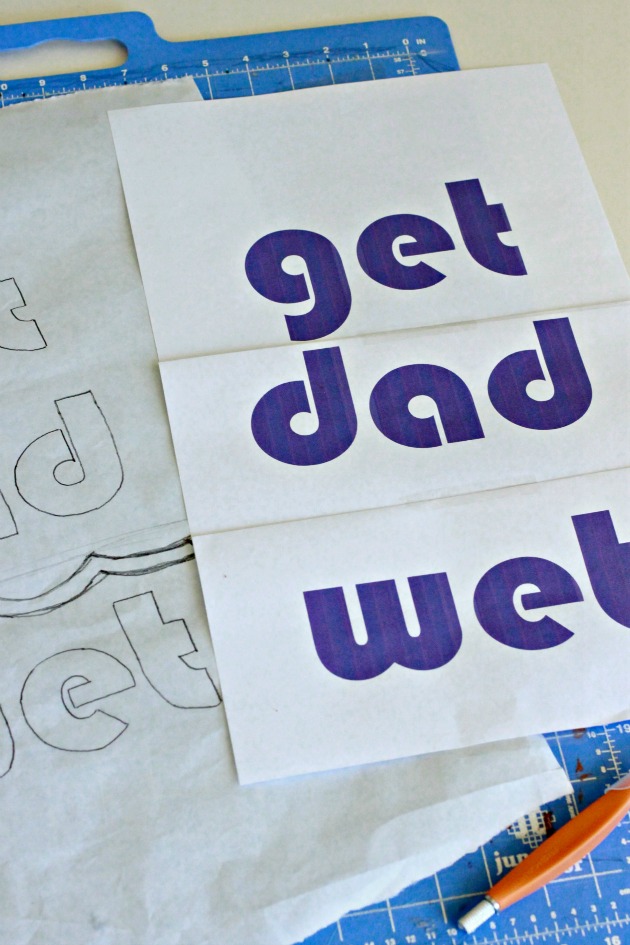 Then cut out to create a stencil.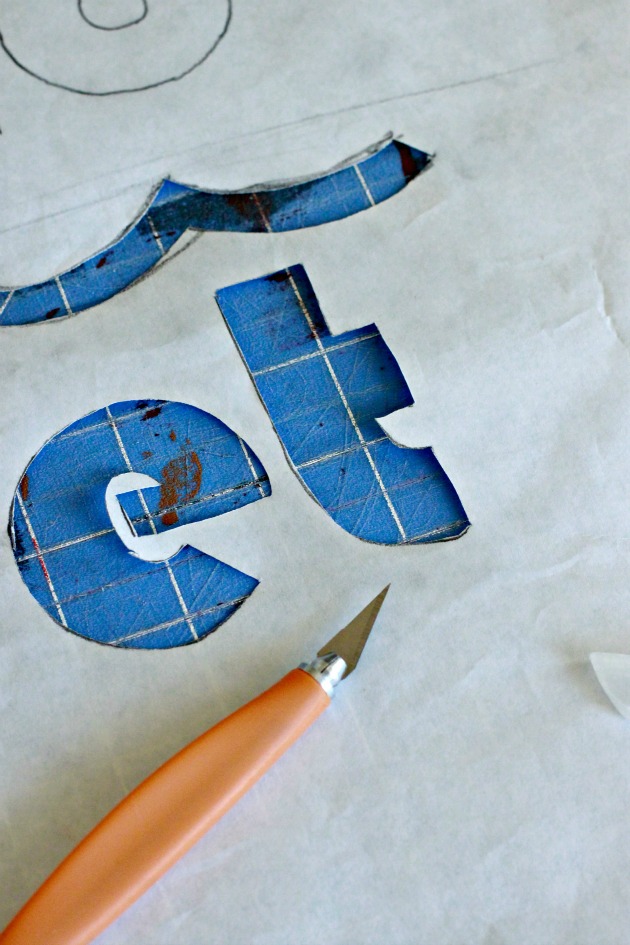 Once the stencil is done, iron the freezer paper onto the t-shirt. As you iron, make sure all the edges of the stencil are sealed to the t-shirt. Then get the fabric paint ready.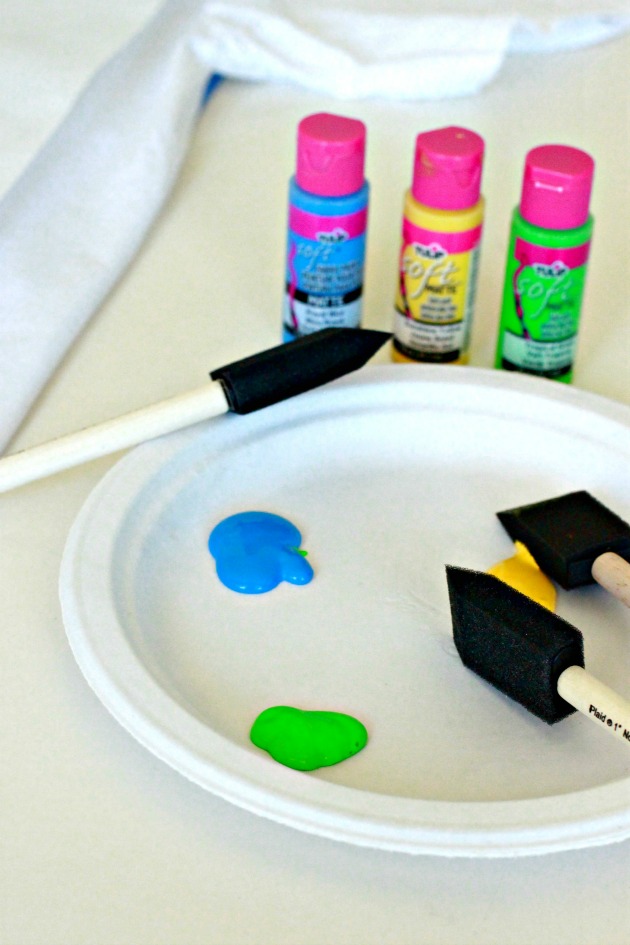 Paint the stencil. The best way to paint when using freezer paper as the stencil is to dab it on, not to brush it on. Cover lightly on the first coat. Dry slightly and then add additional coats.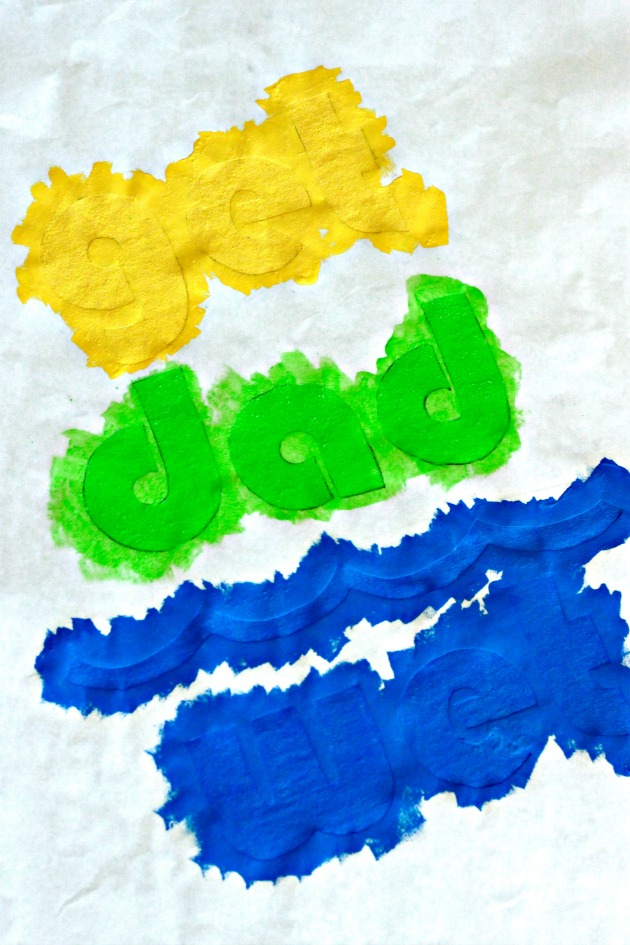 To speed up the drying process I like to cheat the system and I use a blow dryer. I am kind of impatient like that.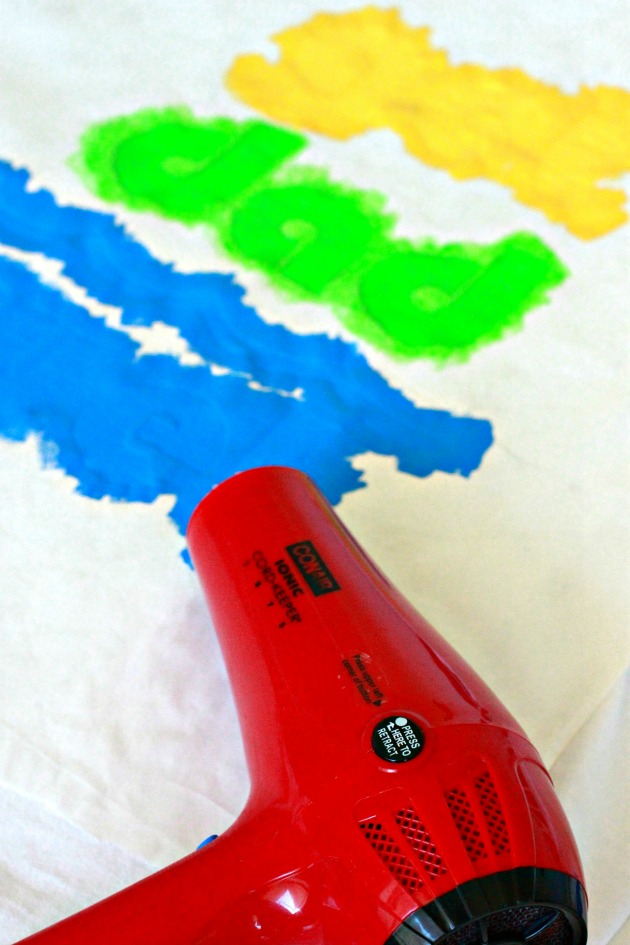 Repeat the whole process with the bulls-eye on the back. I used different sized bowls to make my circle stencils and I printed off the 100 in the same font as the front just smaller.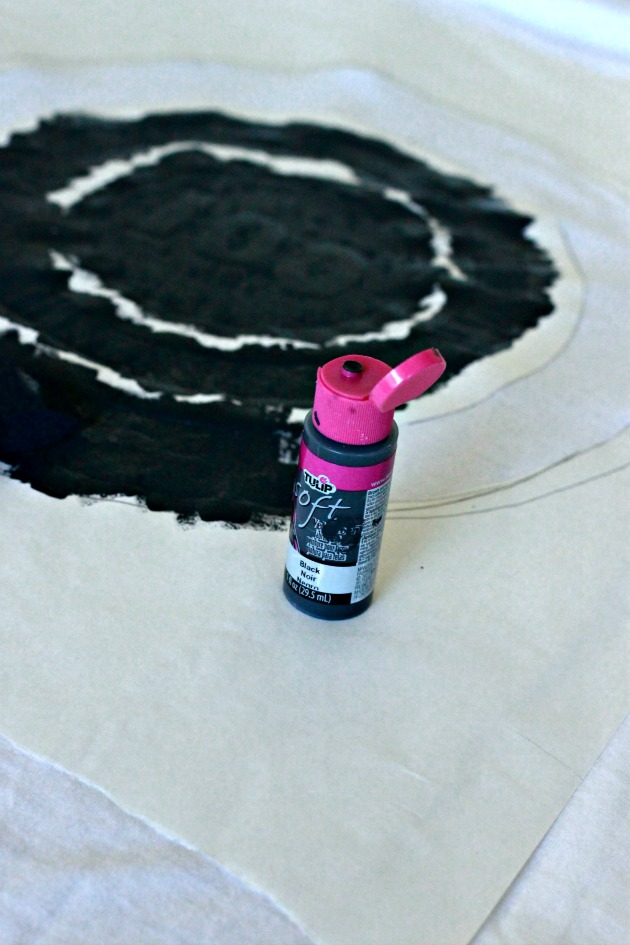 Easy as that you have all the makings of an epic kids versus the dad Get Dad Wet Water Gun Fight.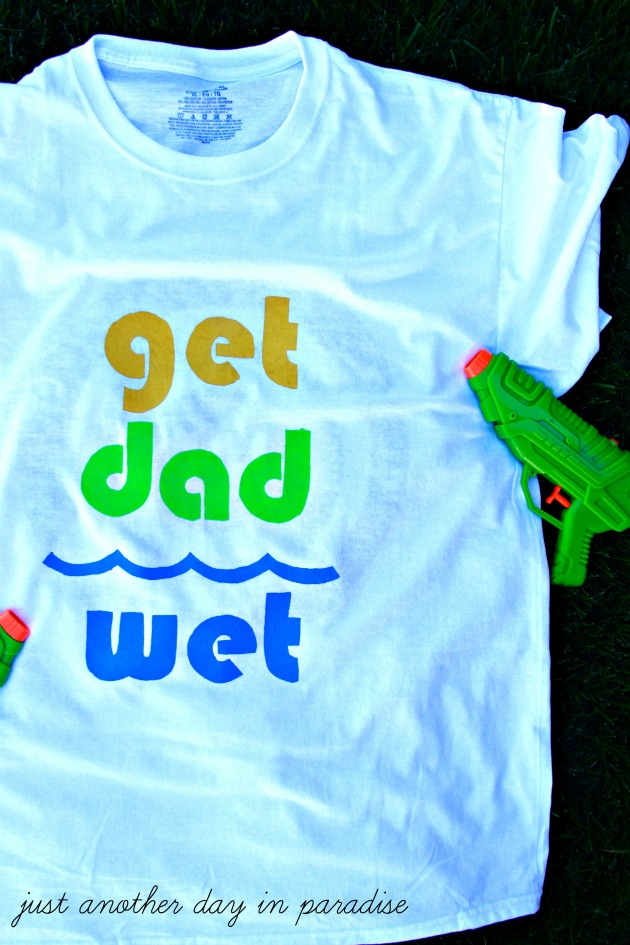 This a great way to cool off at the same as having some fun. Let your kids help you design and make it and it also makes a great boredom buster. Here are a couple other boredom buster ideas that I have shared on my blog in the past–