The Winter Olympics are just a couple days away- yay!  I watched some of the pre- qualifying events for the US leading up to this week.  While there are lots of ways to have fun with your family and teach your kids about the games,  I gathered 15 ideas that will help make them memorable.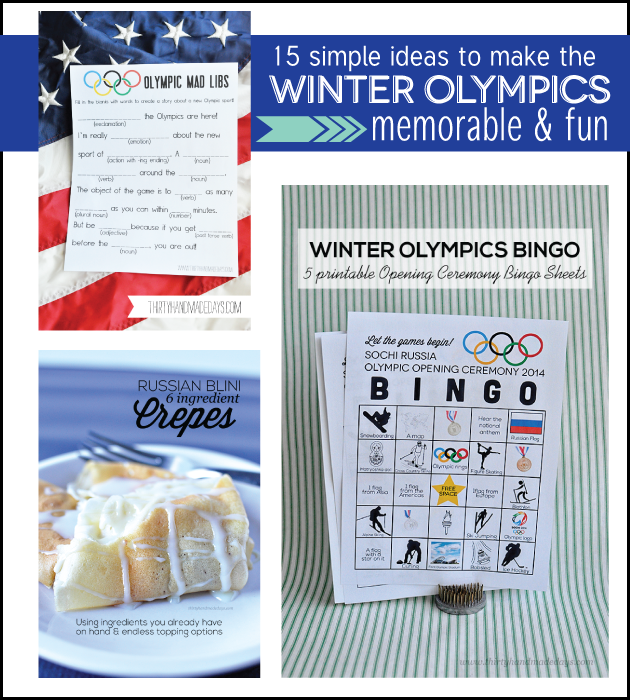 Get your markers ready and your eyes peeled for the Opening Ceremony: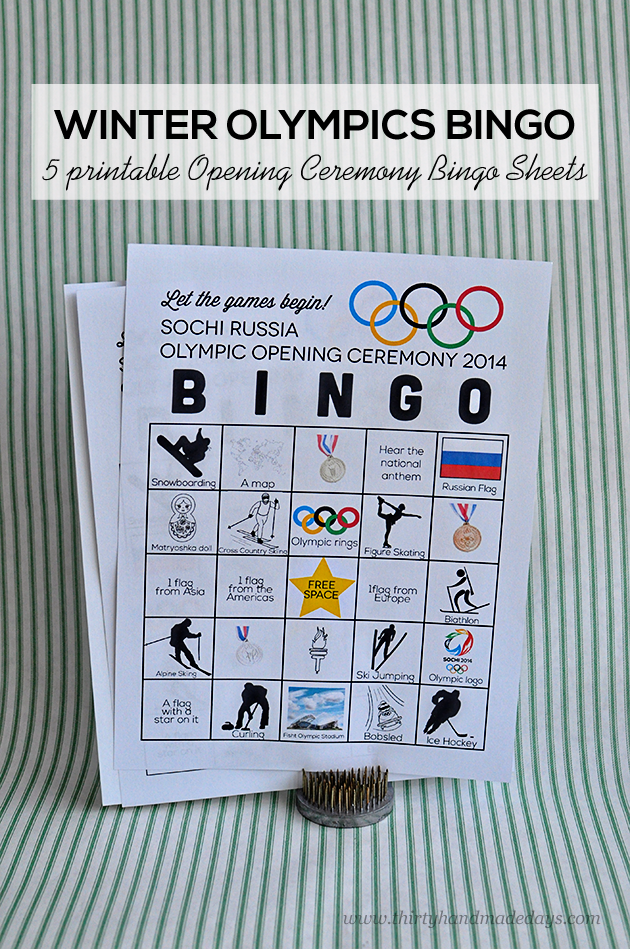 Print off 5 different  Opening Ceremony BINGO sheets.
Here are some fun Olympic TREATS to make:
I love these adorable Olympic CRAFTS to make: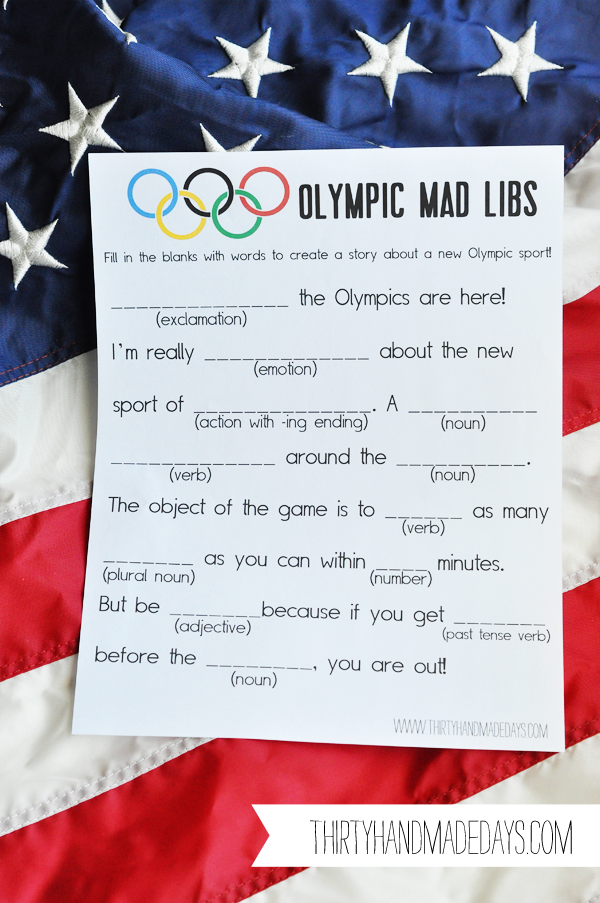 Download Olympics Mad Libs.  Your kids will have fun making up silly stories!
What about you?  Are you excited for the games?  Have any fun plans to make them memorable?