Yesterday we had our annual candy/cookie making day with my girls, my mom and a few friends and neighbors at the Wilkes house.
This year it was more of a candy making day than a cookie making day. I love making candy and actually prefer it to cookies. Candy stores better than cookies. We made caramels, peppermint white chocolate fudge, rocky road fudge, boston creams, cinnamon white chocolate pretzels, chocolate crinkles, jam diagonals and today's recipe for White Chocolate Peppermint Toffee.
A lot of people are afraid to make candy but really, as long as you have a good candy thermometer candy is easy. Both my mother and mother in law are fudge makers and my good friend April taught me how to make caramels and fondant so I have had some good teachers. Today I am going to teach you how to make toffee! Usually toffee is made with a sprinkling of almonds and a layer of chocolate on top.
Today's version has a layer of white chocolate and a sprinkling of peppermint instead. The flavor of the season. Toffee is basically sugar and butter.
In addition to a candy thermometer you want a nice heavy pan. An old pressure cooker works great. Melt the butter in the pan along with the sugar and a bit of salt. Cook it over medium heat. You don't want it to cook too fast. Bring it to a boil and then cook until it reaches 285 degrees. Stir it occasionally. It will become a dark amber color.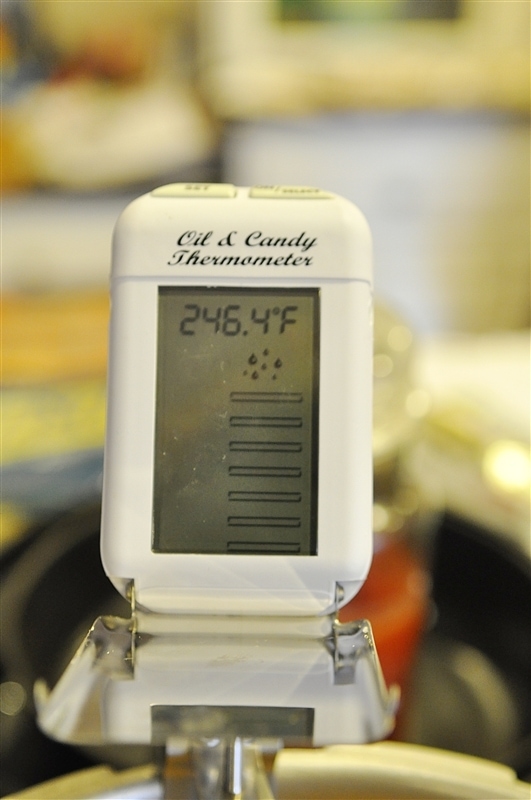 While the toffee is cooking line a cookie sheet with foil and spray it with baking spray or you can line it with parchment paper.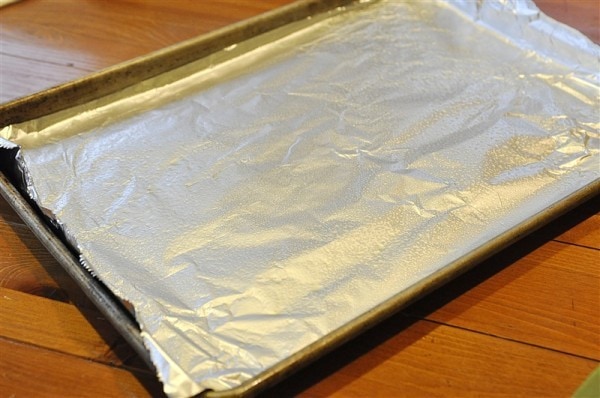 Once the mixture reaches the correct temperature pour it onto the prepared pan.
Then sprinkle 2 1/2 cups of white chocolate chips on top and let them sit and start to soften. Once they are melted you can spread them into a nice thin, even layer over the toffee.
Then sprinkle with 1 cup of crushed candy canes or peppermint candies.
Allow the toffee to harden. You can put it in the refrigerator to hurry up the process. Once it is hard it is then ready to break into pieces.
A couple of candy making tips: 1. Use a wooden spoon to stir. A metal spoon can change the temperature 2. Heat it slowly. If you heat up the mixture too fast your butter may separate. If this begins to happen continue to stir and lower the temperature. Candy takes patience. 3. Have a good heavy pot and a candy thermometer.
Change up your holiday baking a bit this year and try some candy!
Keep it stored in an airtight container and it will last for several weeks.
Enjoy!
Leigh Anne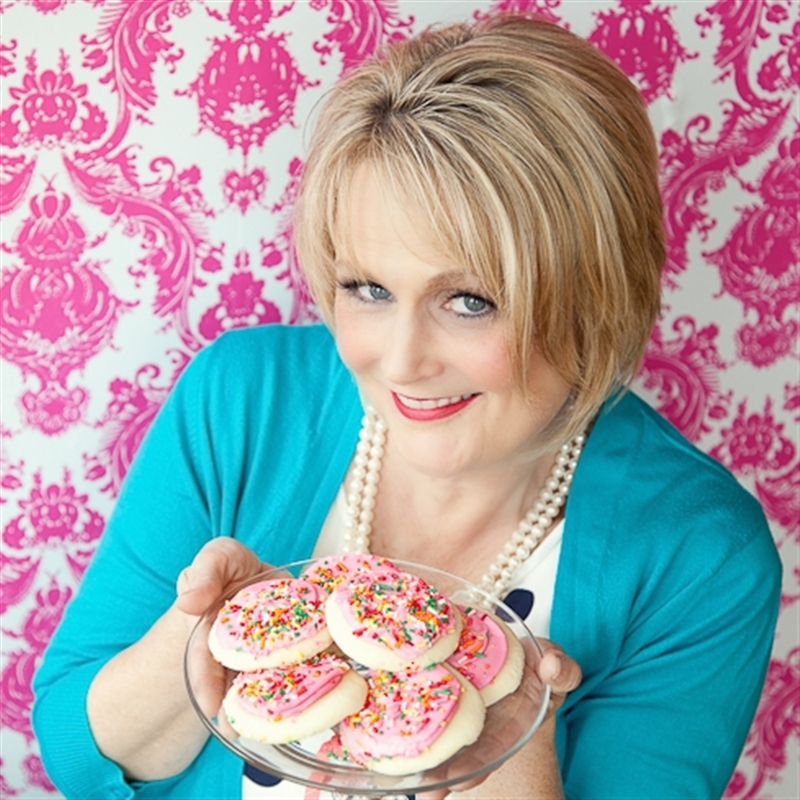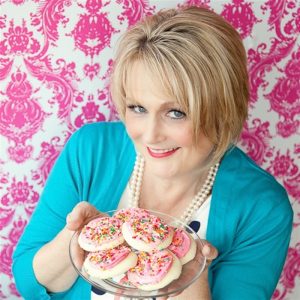 Please come visit me for more pretty and delicious at my Blog, Facebook, Pinterest, Twitter or Instagram.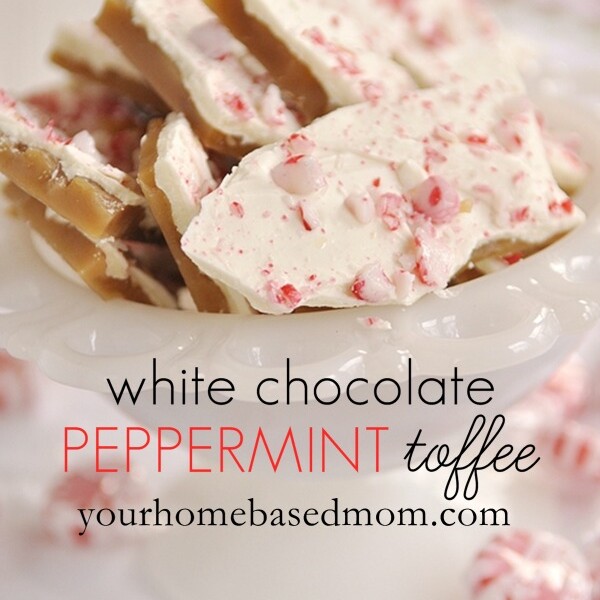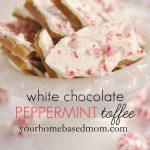 Print Recipe
White Chocolate Peppermint Toffee
Switch up your holiday baking and make candy instead. White Chocolate Peppermint Toffee is a twist on an old favorite!
Ingredients
2

c

butter

2

c

brown sugar

¼

tsp

salt

2 ½

c

white chocolate chips

1

c

candy cane

or peppermint candy, chopped
Instructions
In a large, heavy bottom pan combine butter, sugar and salt.

Cook over medium heat. Stir until butter melts.

After it comes to a boil cook until the mixtures reaches 285 degrees. It will be a dark amber color.

Stir occasionally using a wooden spoon.

Prepare your pan by covering it with foil and baking spray or use parchment paper.

After mixture reaches desired temperature pour it onto the prepared baking pan.

Sprinkle with white chocolate chips and allow them to sit and melt.

Once melted use a spatula to spread a thin, even layer of chocolate over the toffee.

Sprinkle with peppermint candy.

Place in refrigerator to chill until set. Break into pieces.
Nutrition
Calories:
685
kcal
|
Carbohydrates:
76
g
|
Protein:
2
g
|
Fat:
42
g
|
Saturated Fat:
26
g
|
Cholesterol:
89
mg
|
Sodium:
362
mg
|
Potassium:
165
mg
|
Fiber:
0
g
|
Sugar:
71
g
|
Vitamin A:
955
IU
|
Vitamin C:
0.2
mg
|
Calcium:
114
mg
|
Iron:
0.3
mg