I didn't intend on turning my blog into a spot for binders.  It just kind of happened.  I created one binder and was hooked.  I just couldn't stop thinking of other binders to make.  So I made another and another and another.  Pretty soon I had a whole collection.   That's kind of how I am though – once I fall in love with something, there's no stopping me. But maybe you aren't so sure about using a binder.  Maybe you haven't fallen hard the way I did.  So I'm going to tell you all about why binders are fantastic for organizing.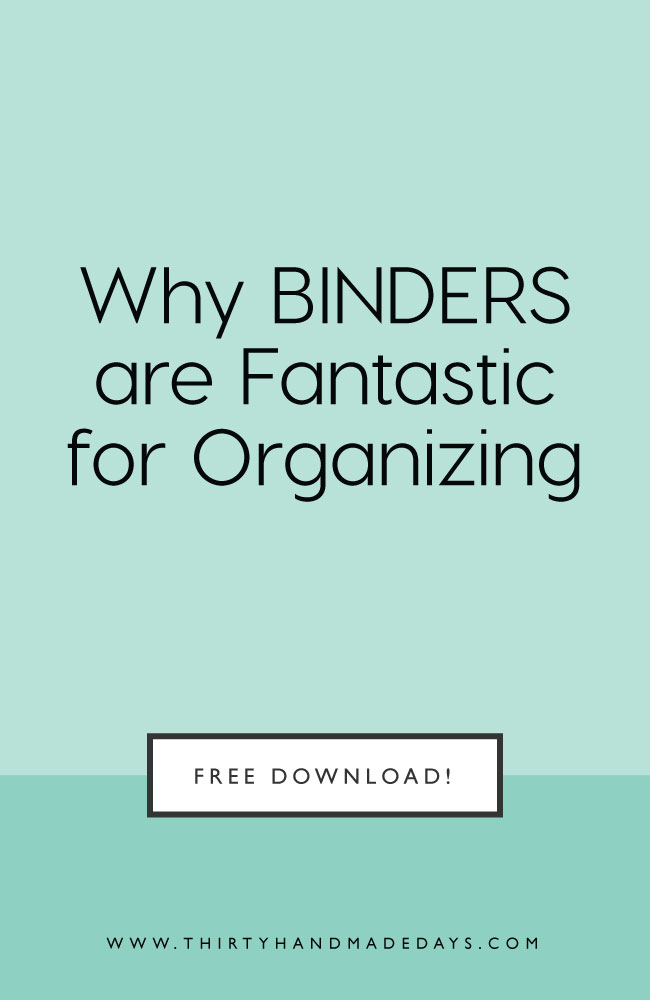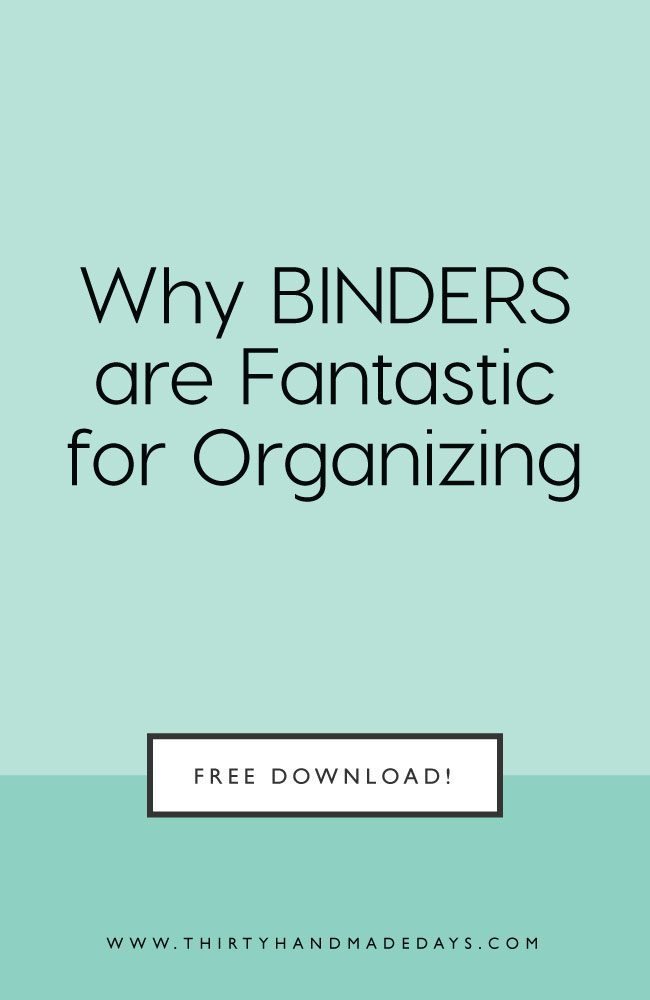 Why would you want to take the time to make a binder?  Here's why:
Everything has a spot.  No more searching for that one paper.  You know the one- the paper you knew where it was until you really needed it.   With a binder for everything, you know exactly where to find all of those important documents, school assignments, dates, calendars, etc.
Having a binder(s) helps you be accountable.  This is a biggie for me.  I can easily put everything out of my mind if I don't have something staring me in the face.  But if I have to look at a written budget or a printed calendar, then there is no hiding.  It might be forced accountability but hey, I'll take it.
You are able to track progress.  This doesn't go for every binder but it definitely helps with budget, accountability and school binders.  There is a clear starting point and it is easy to see how far you, your spouse, your kids have come by having it all filed in one spot.  It's the visual pat on the back you need to keep on going.
BONUS: 
You can teach your kids/grandkids/students/ spouse how to be organized.  I really think that being organized is very much a learned behavior.  Having a spot for everything and setting an organization system will help you be the example to those around you.  If your kids have a school binder and an accountability binder, they will learn the importance of organization.
Have I convinced you why you need binders to help your organize?  I just put together an Essential Package to be able to grab all of the All Inclusive Binders that I've made.  You're able to get them with a price break since you are buying 3 at once.  Yay!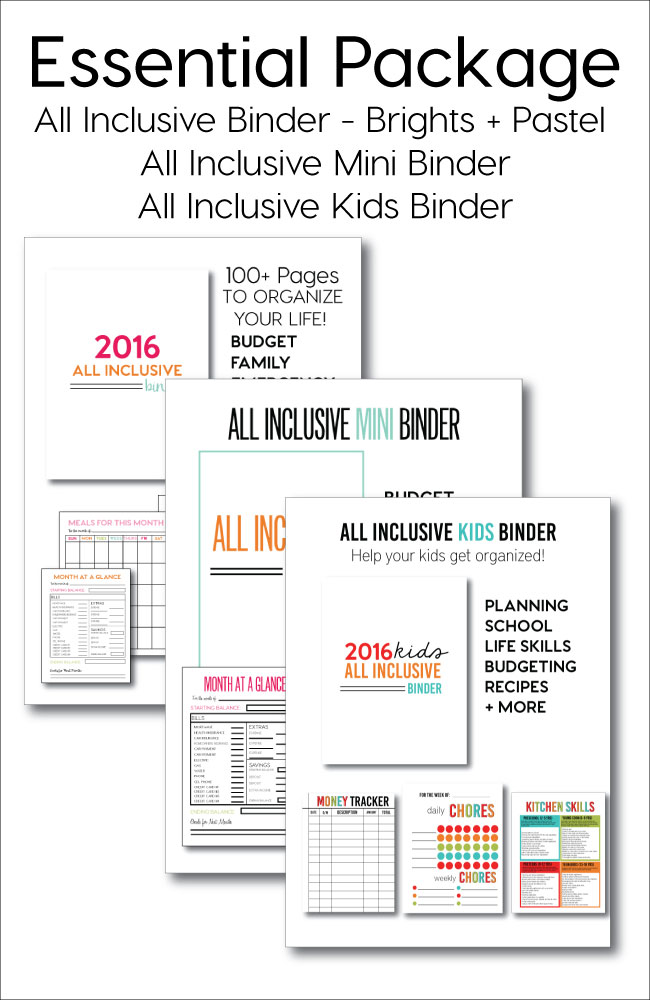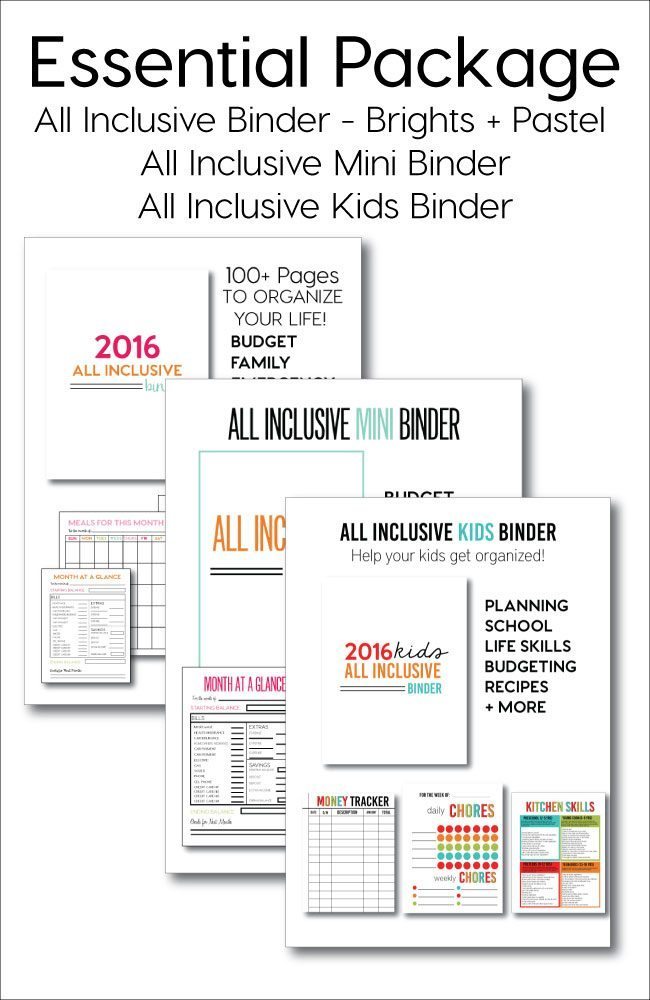 People ask me a bunch for advice on what they need for my binders.  If you are looking for the binder and supplies, here are some that I have used and love-
Affiliate links are used below.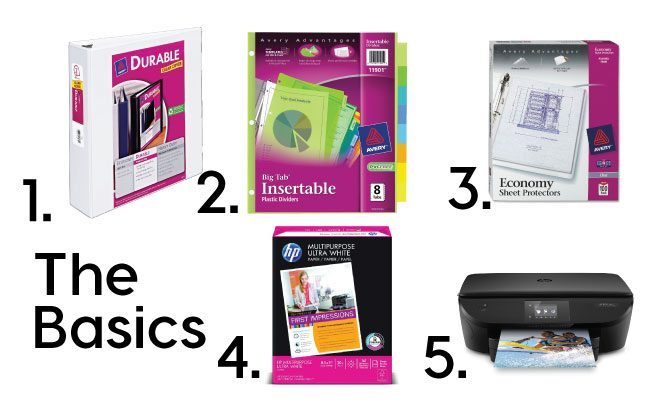 The Basics: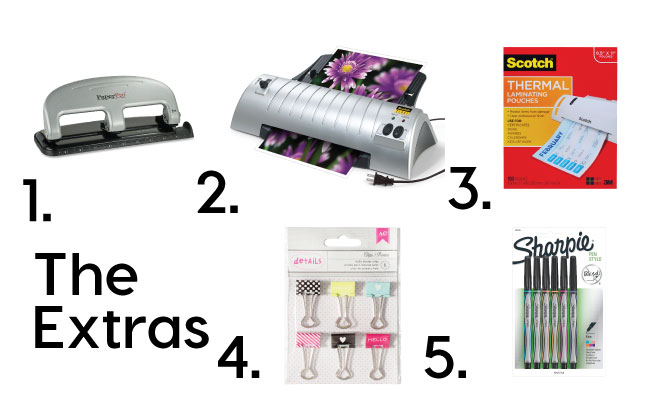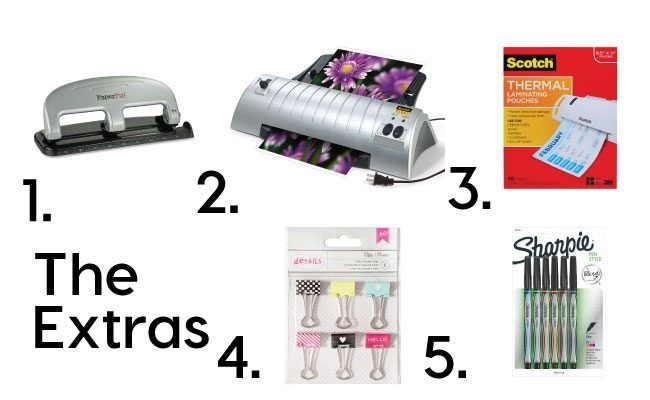 The Extras:
I've found products at Target, Walmart, all office supply stores too.  I just like the comfort of ordering from home or on my phone and having it delivered to me within 2 days instead of driving around trying to find what I want.  And sometimes I can find things specifically online that I can't at stores.
I'm pretty sure that if you use one of my binders, you'll how they become addicting.  I ran into one of my friends who happens to be a big, burly football dad and he told me he downloaded my budget binder.   It seriously made my day! And caught me off guard.  But I figure if a real "guy's guy" found it helpful, the sky's the limit on who it can help.
In case you want to tackle all of the binders that I've shared, I made a printable checklist: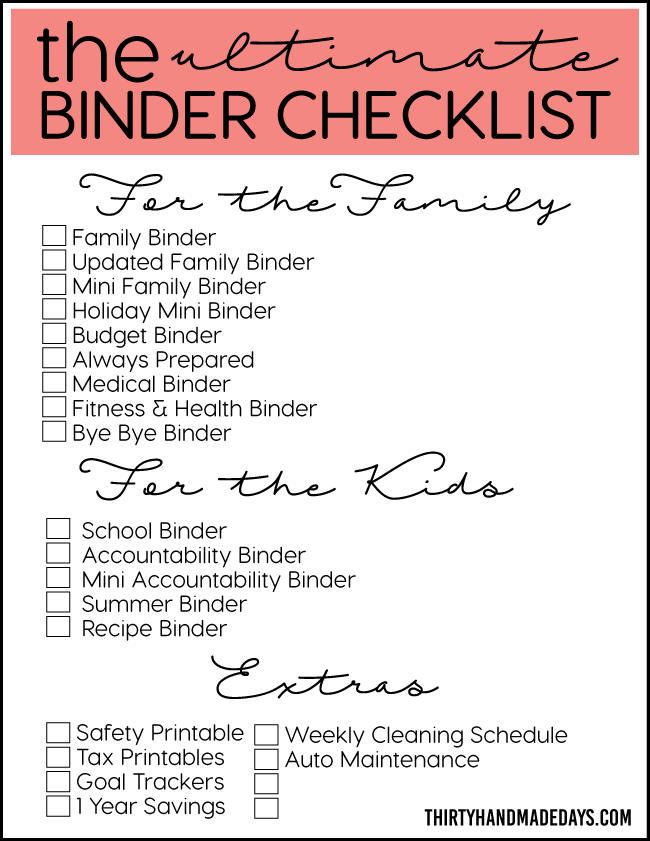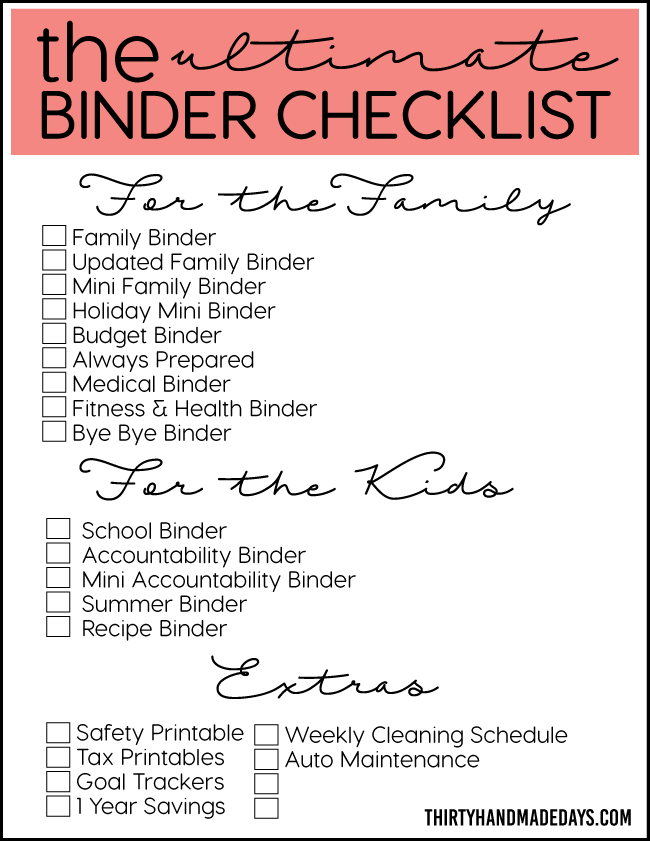 Download and print this Ultimate Binder Checklist.
Or you can run and grab the Essentials Package that includes all of these awesome binders in one spot!