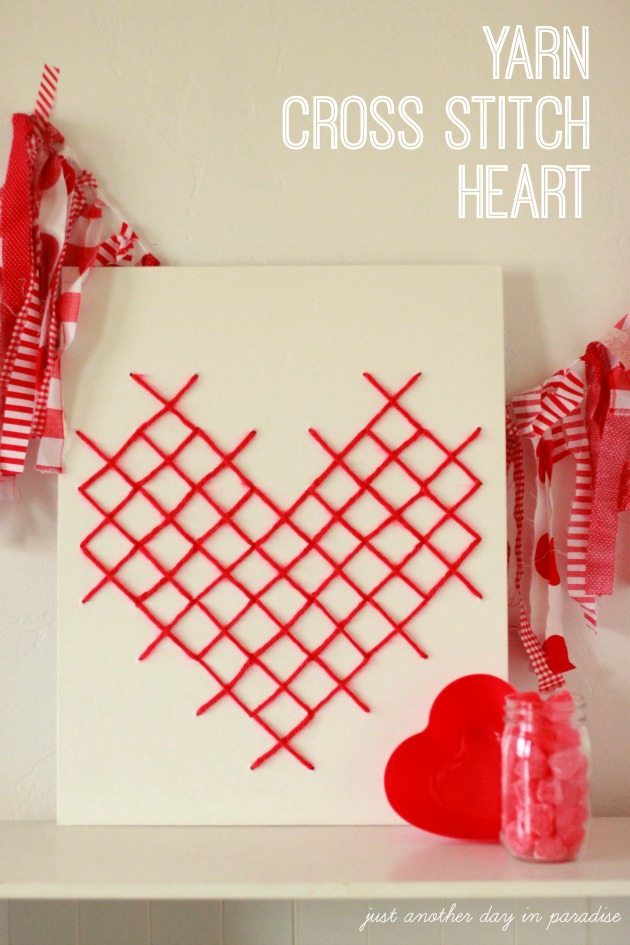 Guys, did you know that cross stitch is making a comeback. Well it is. My twelve year-old cross stitching self couldn't be happier. I have seen cross stitch all over the place. I couldn't help but join in on all the fun. Since Valentine's Day is super close, I thought a Yarn Cross Stitch Heart would be perfect.
Now, I know it is like super duper close to Valentine's Day, but even if you don't make this yarn cross stitch heart for Valentine's Day you can make it just because. Hearts are always a good idea. This could be done in any color of yarn. Even the canvas could be a different color. Seriously the possibilities are endless.
So let's go over what you need to make a yarn cross stitch heart.
What you need:
a flat art canvas
drill/drill bit
spray paint
yarn
duck tape
The first thing you need to do is map out a grid of 2×2 inch squares. The pattern for my heart went like this:
X        X
XXX  XXX
XXXXXXX
XXXXXXX
XXXXX
XXX
X
I marked with a dot where I would drill holes.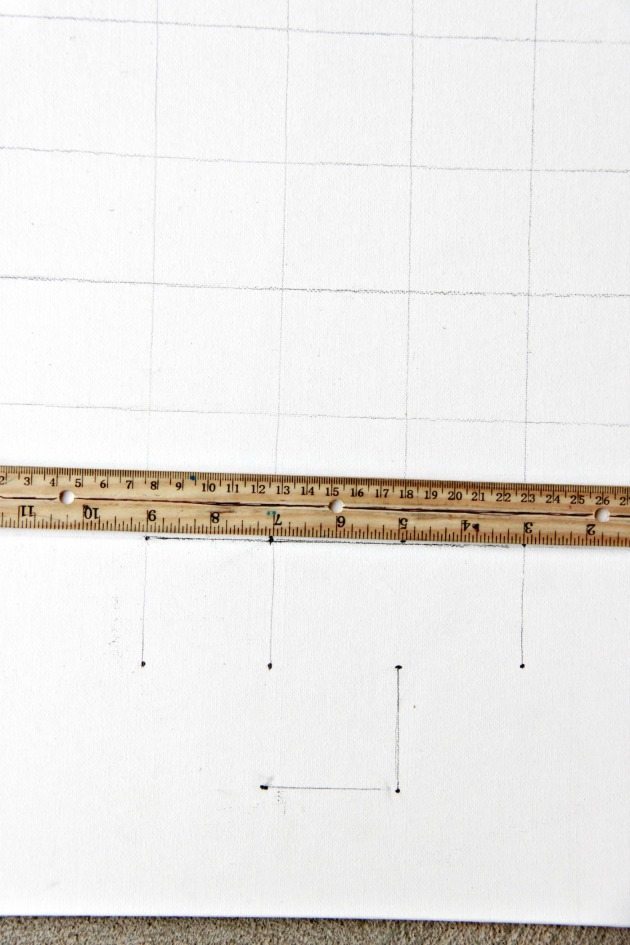 Then I got out my handy dandy drill…okay so it is my husbands drill. The drill bit size will depend on your yarn. You want a big enough hole that the yarn can be fed easily through.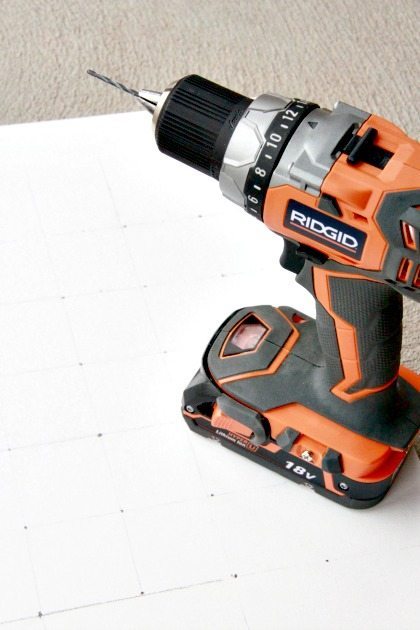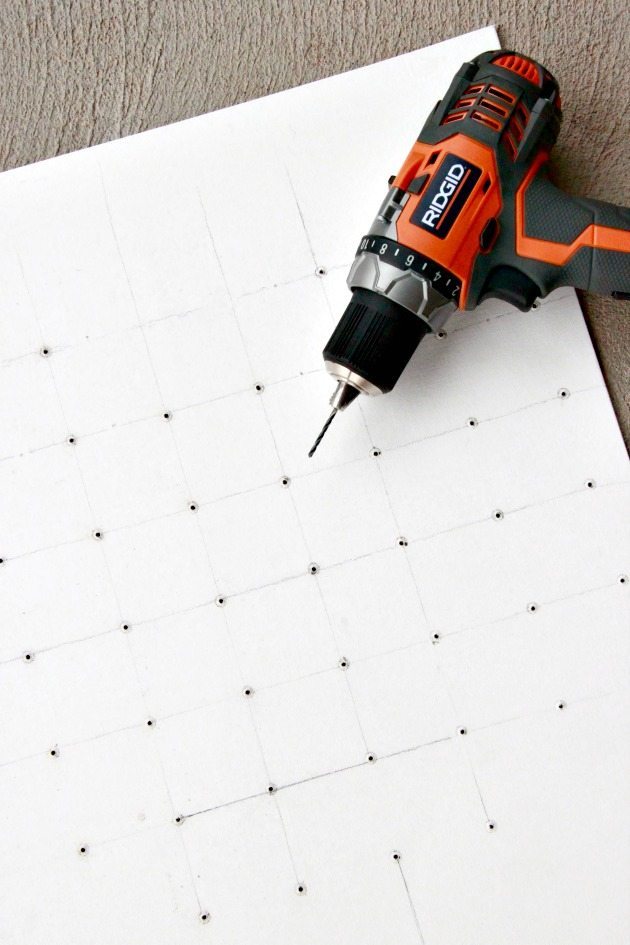 Once all the holes are drilled, spray paint the canvas whatever color you like. I chose to paint it white. It will take several coats.
Once the paint has dried, it is time to get to cross stitchin'. Get a really, really long piece of yarn ready. Lessons learned, try to steer away from fat fluffy yarn. I did not. The fat fluffy yarn was definitely harder to work with.
Tape off one end with a bit of duck tape creating a make shift needle…or an aglet, like on the end of a shoelace…thank you Phineas and Ferb for that knowledge.  Feed through from the back, starting at the bottom square.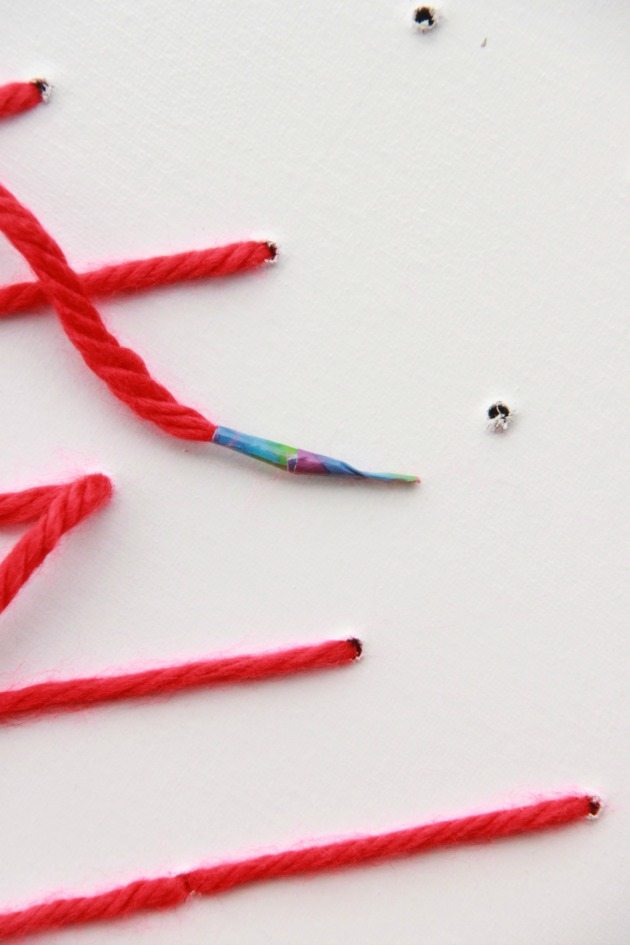 Work left to right, and bottom to top. When you cross stitch, you do one half of the X the whole way and then work your way back. If you start running out of yarn, just tie it off at the back. Start a new strand, creating again a duck tape end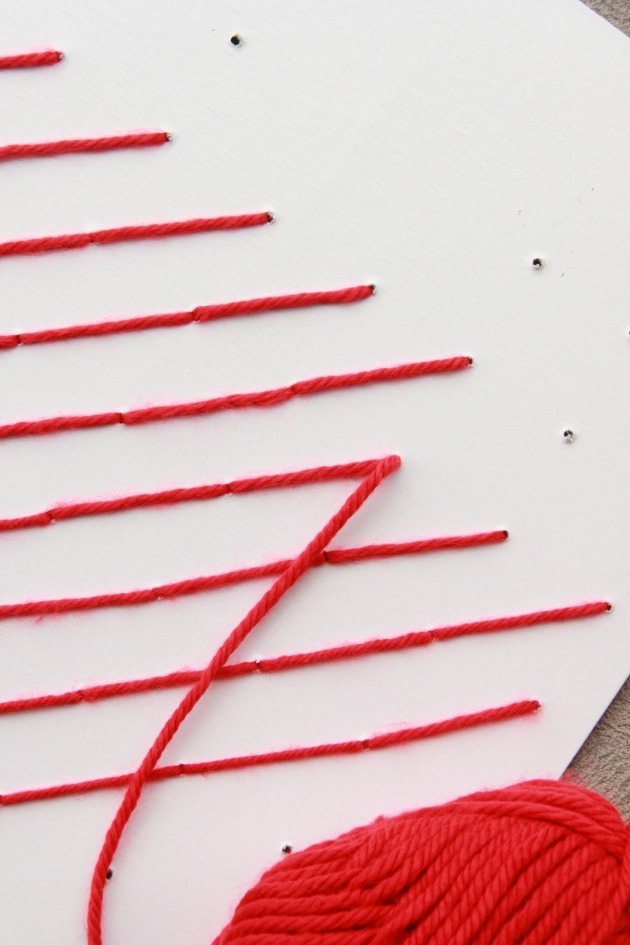 Then you have a whole set of X's.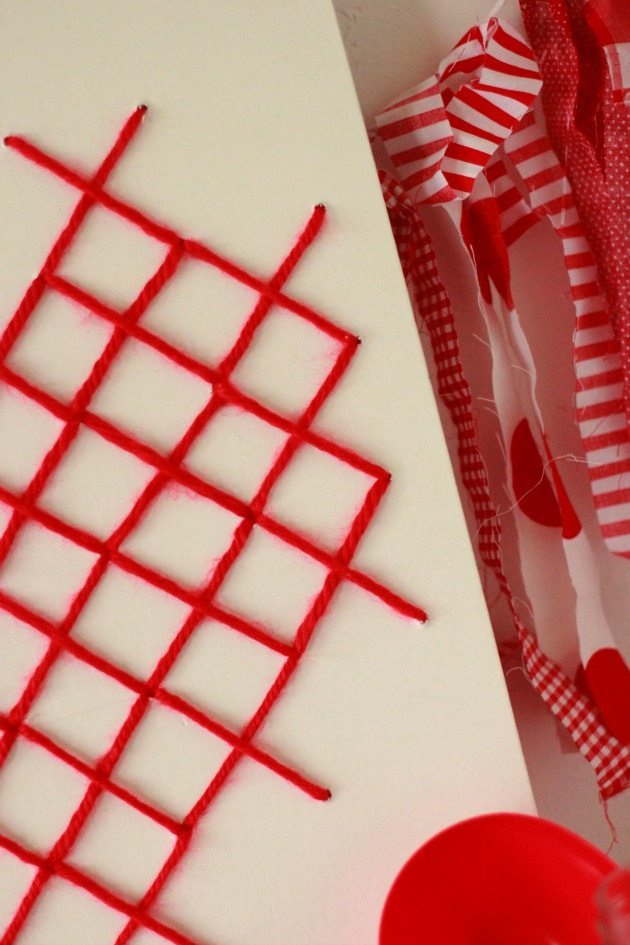 Tie off the yarn in the back. Then the Yarn Cross Stitch Heart is all done.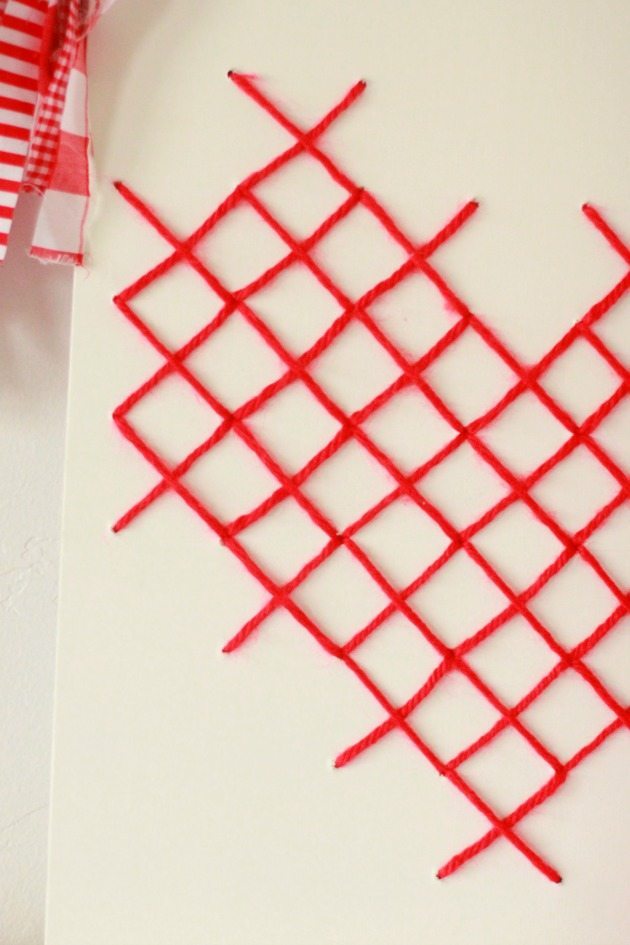 Not only would this yarn cross stitch heart look lovely as a Valentine's Day decoration, but it would make a great addition to a mantle or gallery wall. I kind of want to make like 20 more all in different colors.