I'm sorry to say that this is going to be my last post as the Kids Ideas Contributor to Thirty Handmade Days. I have loved being a part of this community, and I thought long and hard about what I wanted my last post to be.
I thought about sharing some of the cute artwork I made for my kids' rooms.
I thought about giving you some fun ideas for "surviving" the last month of winter with your kids.
Instead, I think I'll tell you something that you don't hear enough.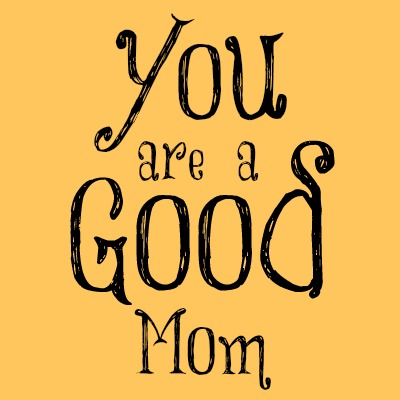 YOU are a good mom.
YOU are doing a great job.
Whether you have one child or 10, whether your kids are eating ice cream for breakfast or you're making your own gluten-free, sugar-free pop-tarts…
YOU are a good mom.
Whether you can still fit into your skinny jeans, or your waistline has expanded with the birth of each child…
YOU are a good mom.
Whether you use sarcasm to survive the not-so-fun side of parenting or whether you refuse to acknowledge that there IS a not-so-fun side of parenting. It doesn't really matter, because either way…
YOU are a good mom.
Whether you're president of the PTO or have yet to remember to sign the fieldtrip permission slip on time…
YOU are a good mom.
Your kids may be too little to tell you this. Your husband may be too busy to know you NEED to hear this. You might be too hard on yourself to remind yourself of this. So I will do it for you.
YOU are a good mom.
YOU love your kids.
YOU are doing a great job.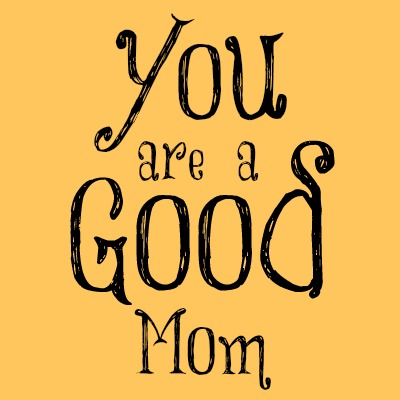 Keep doing what you're doing. Keep loving your kids. Keep wearing your yoga pants or your high heels. Keep eating your celery sticks or your donuts.
And most of all – keep reminding yourself that
YOU are a good mom!
I want to thank Mique for having me as a contributor for so many months. I have loved this community – and I will certainly be visiting 30 Handmade Days for my daily dose of inspiration! You can always find me at mylifeandkids.com or on facebook at http://www.facebook.com/mylifeandkids
Anna- I will miss having you here on 30days! You are an awesome mom with fantastic ideas for kids.  And you are hilarious to boot.  Thank you for sharing some of your amazingness over the last several months!