It's September so it's safe to start posting Halloween ideas, right? Ok good.  Today's "You're the Balm" is one of my many free Halloween printables!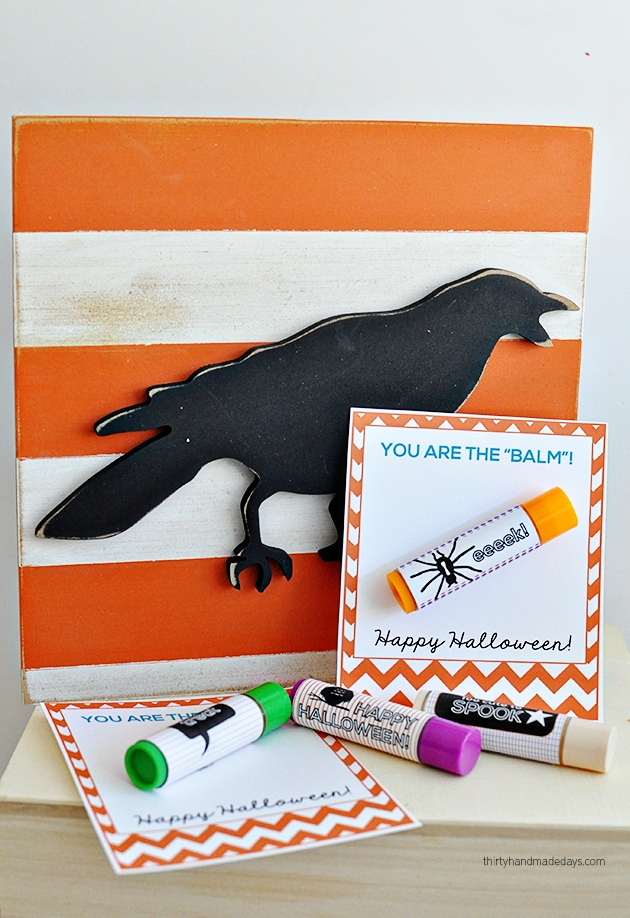 I've mentioned before that my kids schools don't allow food of any kind as treats for holidays and events.  It can make bringing little things that much more difficult.  I'd love to just grab a bag of candy and tell my kids to pass it out.  But no such luck.   I had fun putting this fun Halloween idea together.  They turned out even cuter than I had envisioned.  (that never happens – usually stuff is way worse than I had in my mind)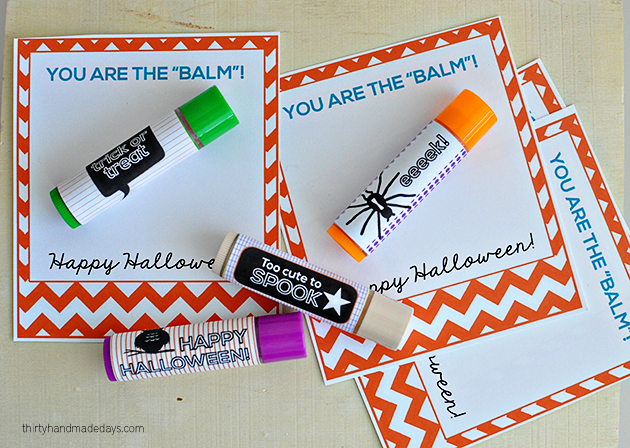 I'm sharing part of the idea over at my friends the eighteen25 (love them!) for part of their Spooktacular September but you can grab the cute card to mount the lip balms here: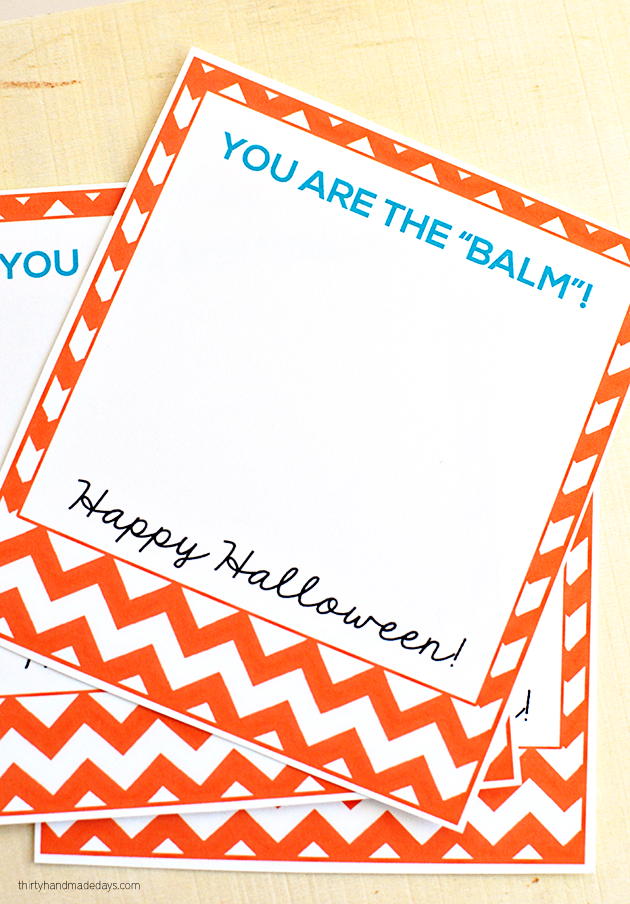 Download these "You are the balm" cards.  For personal use only.  Thanks! 
For this project you will need:
set of lip balm – I used these because they were great flavors/colors but these would be fun too!
sheet of label paper
sheet of cardstock for the "You are the balm" sheet
glue dots 
scissors or paper trimmer
printer – this is the one I bought recently and really like
Check out these other fun Halloween printables: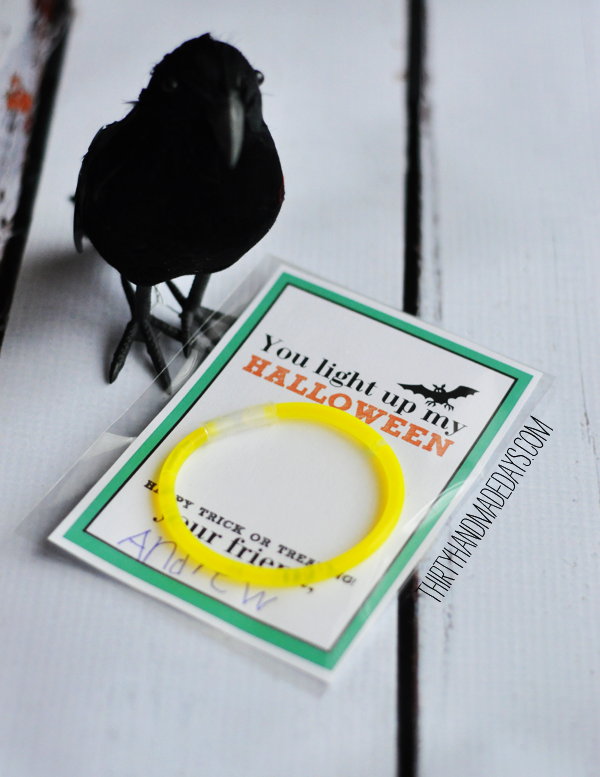 "You light up my Halloween" printable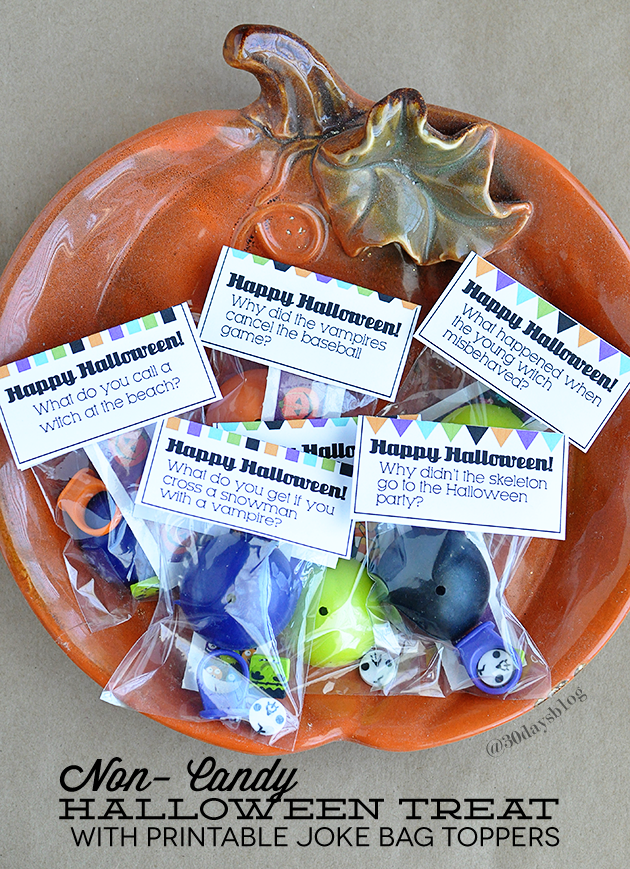 Printable Joke Bag Toppers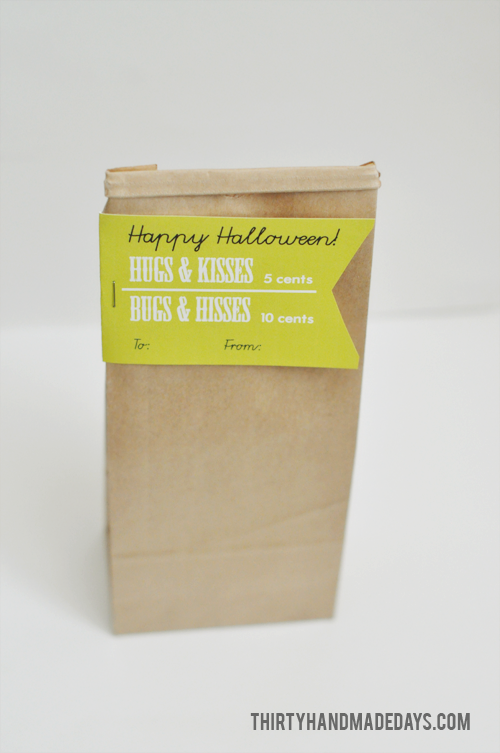 Bugs & Kisses Printable Tag