While summer is a great time to spend time in nature, travel, and be active, there are also ample opportunities to spend downtime getting truly absorbed in a great book – or a whole pile of books!  Here is a list of books for teen boys: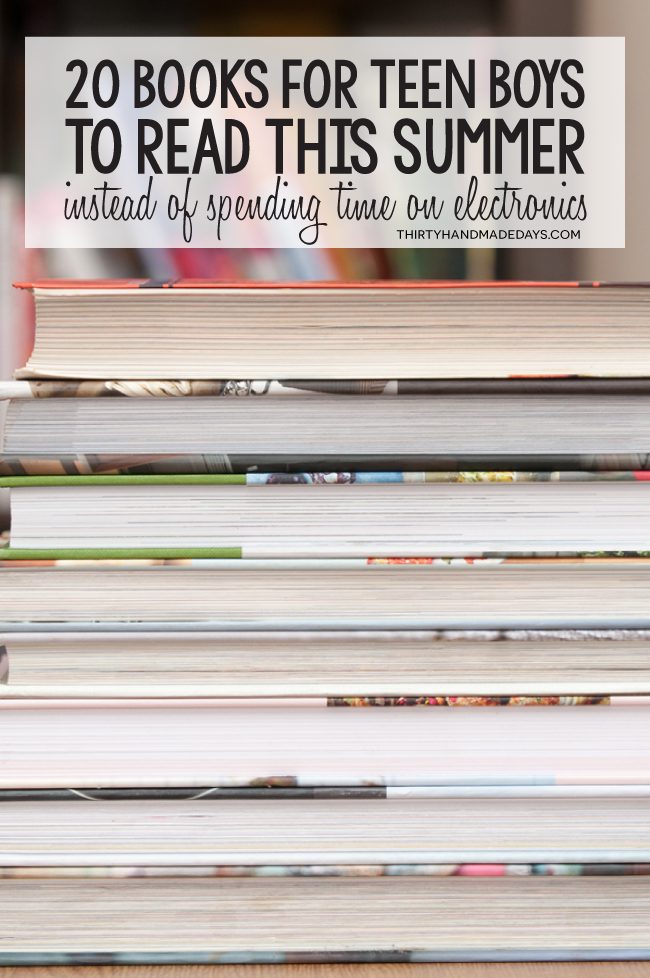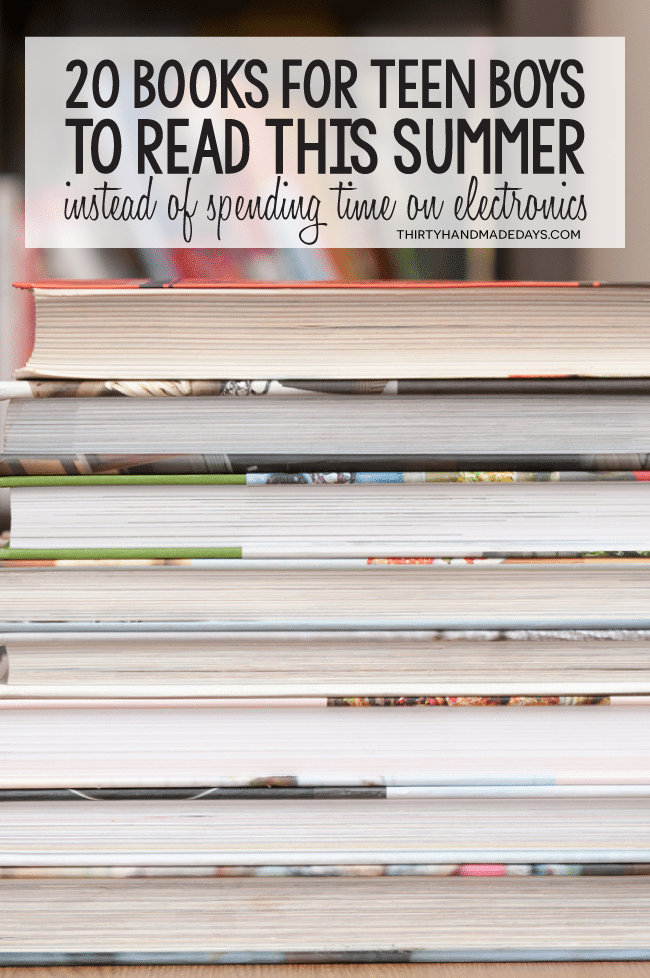 According to young adult literature expert  Jill Ratzan, "Reading over the summer has been shown to reduce 'summer slide,' the term educators use to refer to the skills and knowledge that students lose over long summer breaks." Education experts seem to agree that offering plenty of opportunities to read for pleasure – no book reports or quizzes! – is one of the most effective ways to combat this educational setback. It's no big secret that reading something because you want to is much more appealing than reading something because you have to. This collection of books for teen boys has exciting novels, thought-provoking classics, and inspiring personal development titles to offer a well-rounded starting point for teen boys to begin their summer reading journey.
Books for Teen Boys

Affiliate links are included below.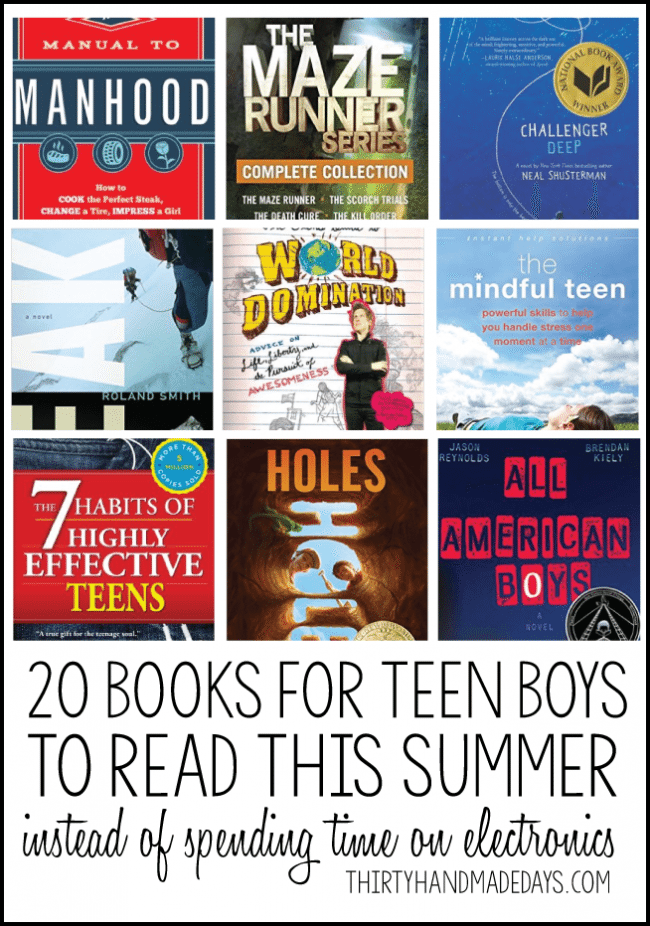 What books would you add to this list?
If reading is your type of thing, you'll enjoy these posts: