Looking for some fun activities for teens? I've gathered ideas of ALL kinds for teenagers to enjoy!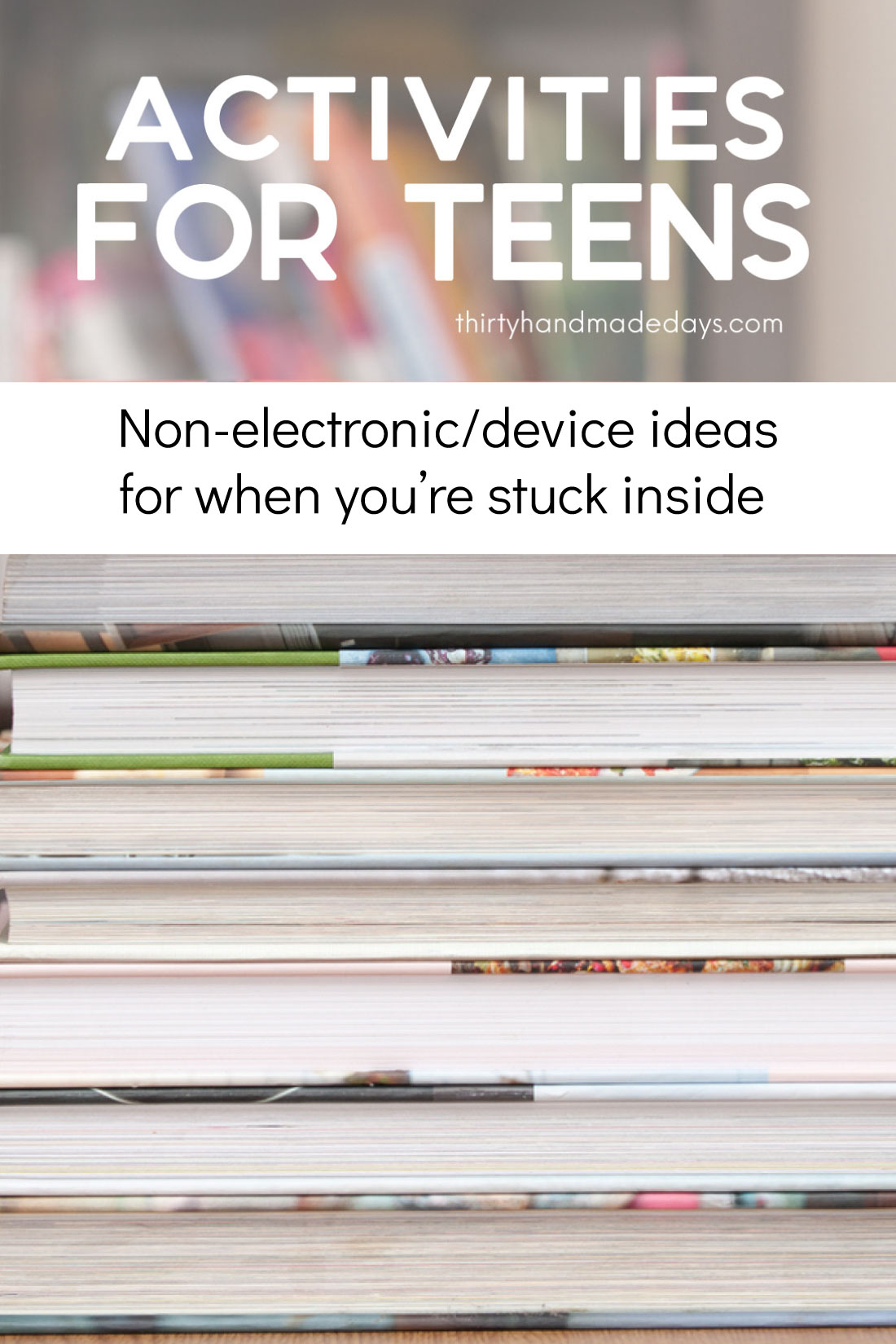 Check out my Indoor Activities for Kids and Indoor Preschool Activities
Note: if you're ok with your teens watching Netflix, I've got the perfect post for you – Good Netflix Shows for Teens! And enjoy this Spring Break Stay In Bucket List too.
Fun Activities for Teens
After putting together my indoor activities for kids, it became clear quickly that I needed to share more ideas specific for teenagers! They need a way to have fun without having their face up to a tv, computer or their devices. I gathered over 50 ideas that involve little screen time or ideas that they can use online to create all kinds of fun.
CREATIVE
The sky is the limit for arts and crafts for teenagers. There are a TON of good ideas out there but here are some to get them going:
SCIENCE + MATH
For the teen who is interested in science, math, engineering, building:
MUSIC
Interested in music? Learn how to play instruments and/or
GAMES
Playing games is so much fun indoors! Here are some ideas:
COOKING
Get in the kitchen and get cooking with these ideas:
HISTORY/POLITICS
Interested in history and/or politics? Use some of these ideas:
READ + WRITE
For the one who loves to read and write, here are some good ideas:
SPORTS
Those who love sports are the ones who probably have the hardest time being at home. Here are some ideas for how to keep up with sports:
RANDOM ACTS OF KINDNESS
Get involved in spreading some sunshine and being kind to those around you!
LIFE SKILLS
While these ideas aren't "fun," they are important. Now is the perfect time to learn the basics:
MISC
Ideas that don't really fit anywhere else: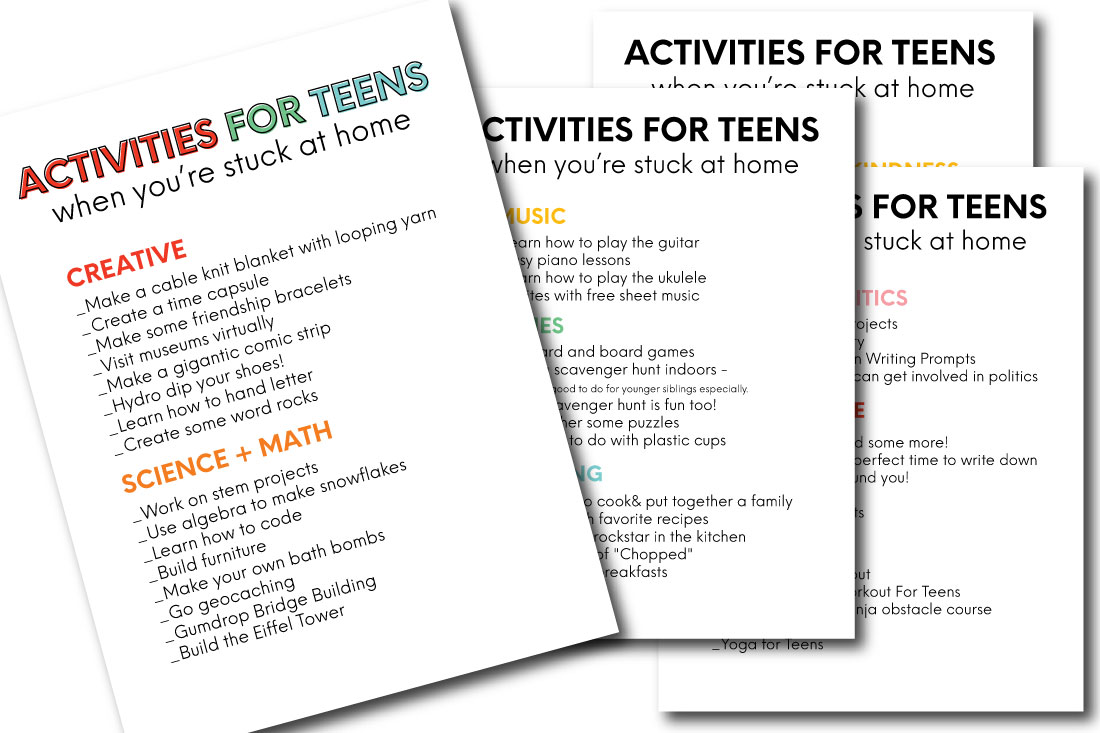 Want these ideas in a printable? HERE YOU GO!!
Websites for Teens
Some good resources for teens to use to learn new things! And to stay up to day on their studies:
OTHER RESOURCES