Make these awesome slime recipes with your kids over the summer!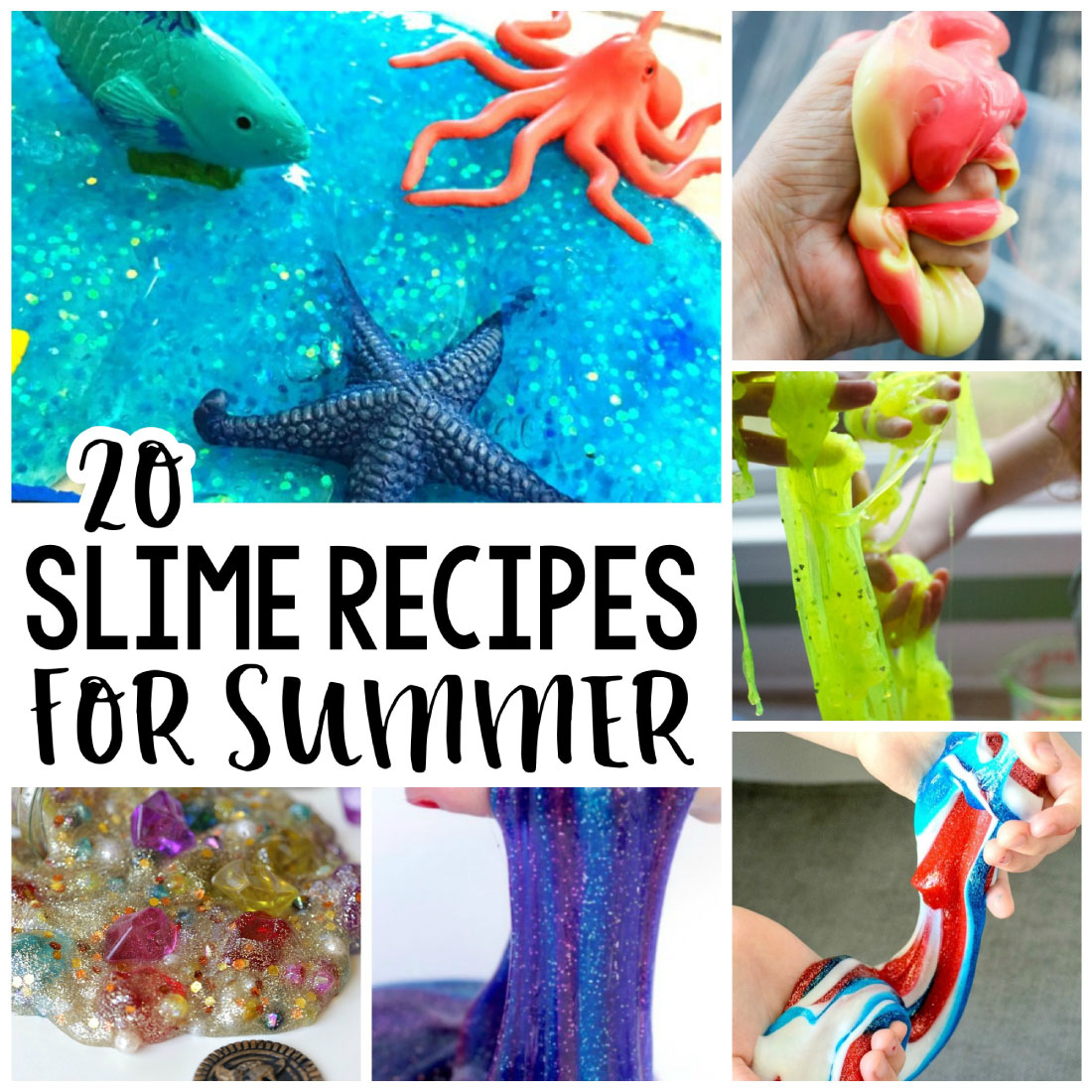 It's no secret that we've made all kinds of slime in my house.  Fluffy Slime, DIY Floam recipe, and more.
I've also shared how to make slime less sticky and how to get slime out of carpet and everything else… because those are the 2 most frustrating things about making it.  But I thought it'd be fun to gather together a big ol' of slime recipes to try out.
Slime Recipes: