Make this Frozen Peppermint Pie using only 3 things.  It's the easiest recipe and so wonderful for the holidays!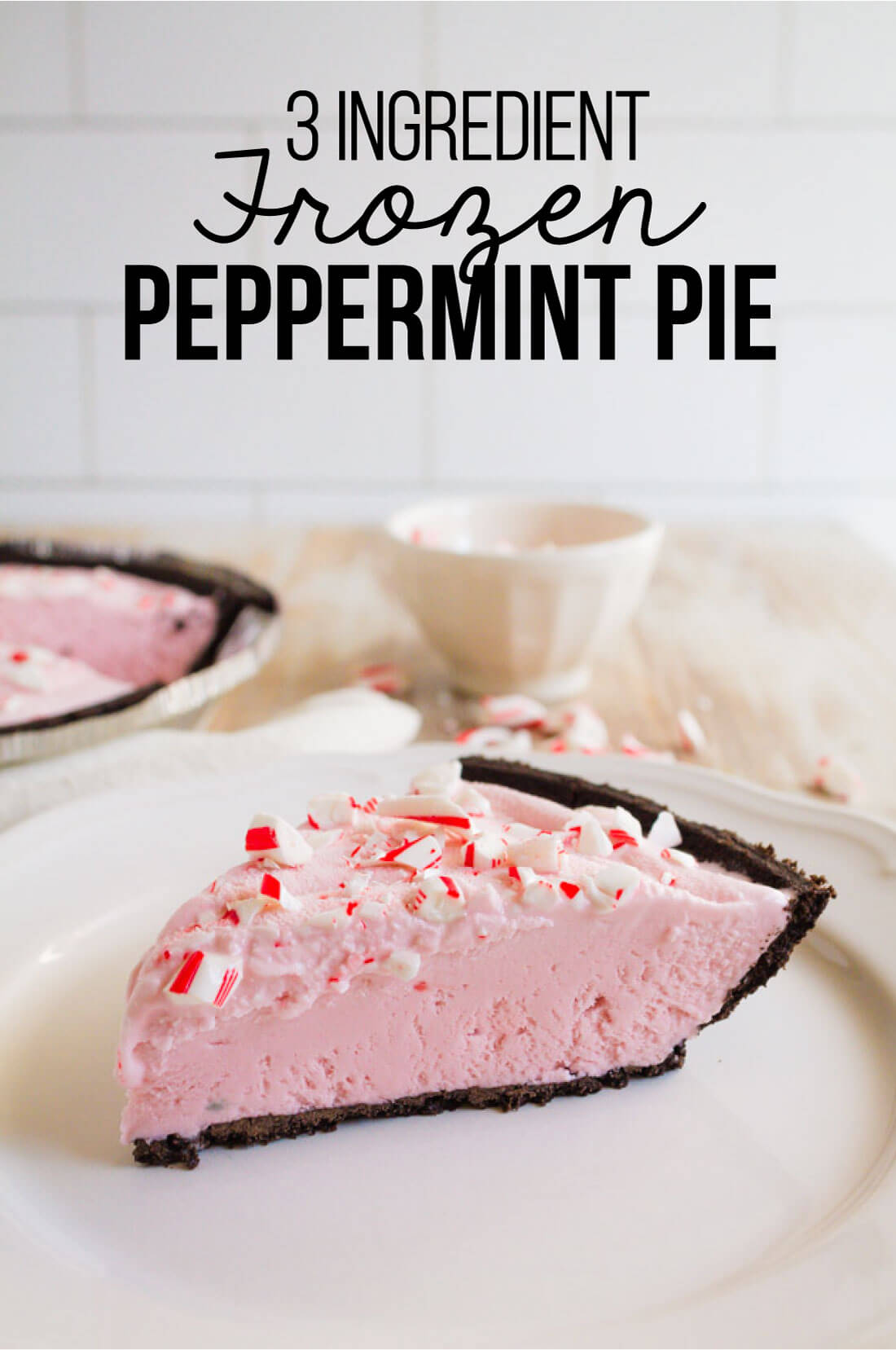 I'm not really a mint kind of girl.  Until the fall hits and peppermint ice cream is on the shelves.  And then I go weak in the knees and eat it all I can the whole season long.  Yum. Yum. YUM!
To further my love of this ice cream… I adapted an old recipe I have for
Mint Chocolate Chip Pie
 to make this super duper simple recipe.  Recipe is sort of a strong word for this.  It's like mixing a few things together.  But those are my favorite kind of "recipes" so let's just go with it…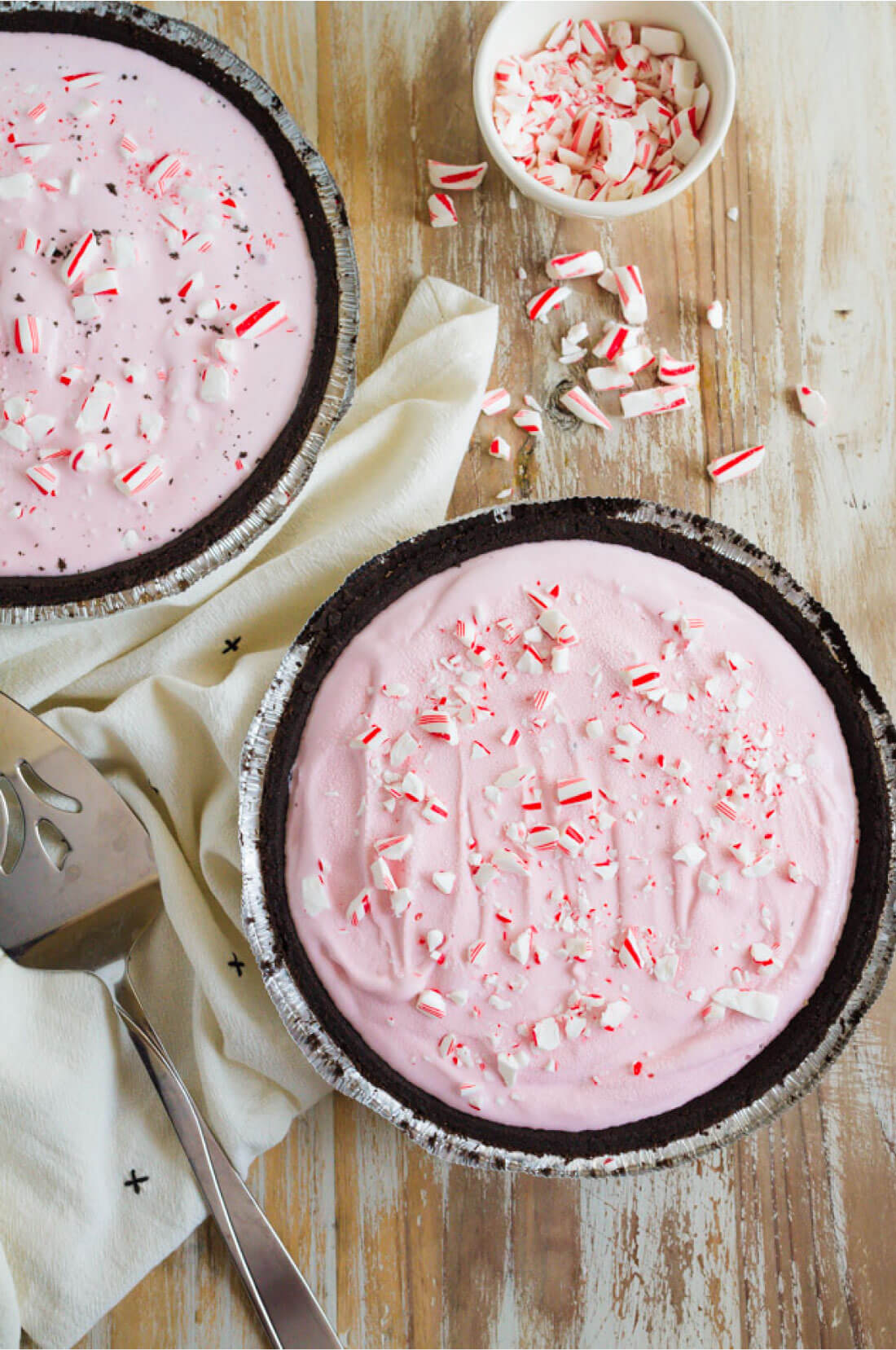 People will think you spent hours making it when really it was just a minute to put together.  (and then the time to freeze too.. but you don't have to do anything but wait).  I love the pink and red colors for the holidays too.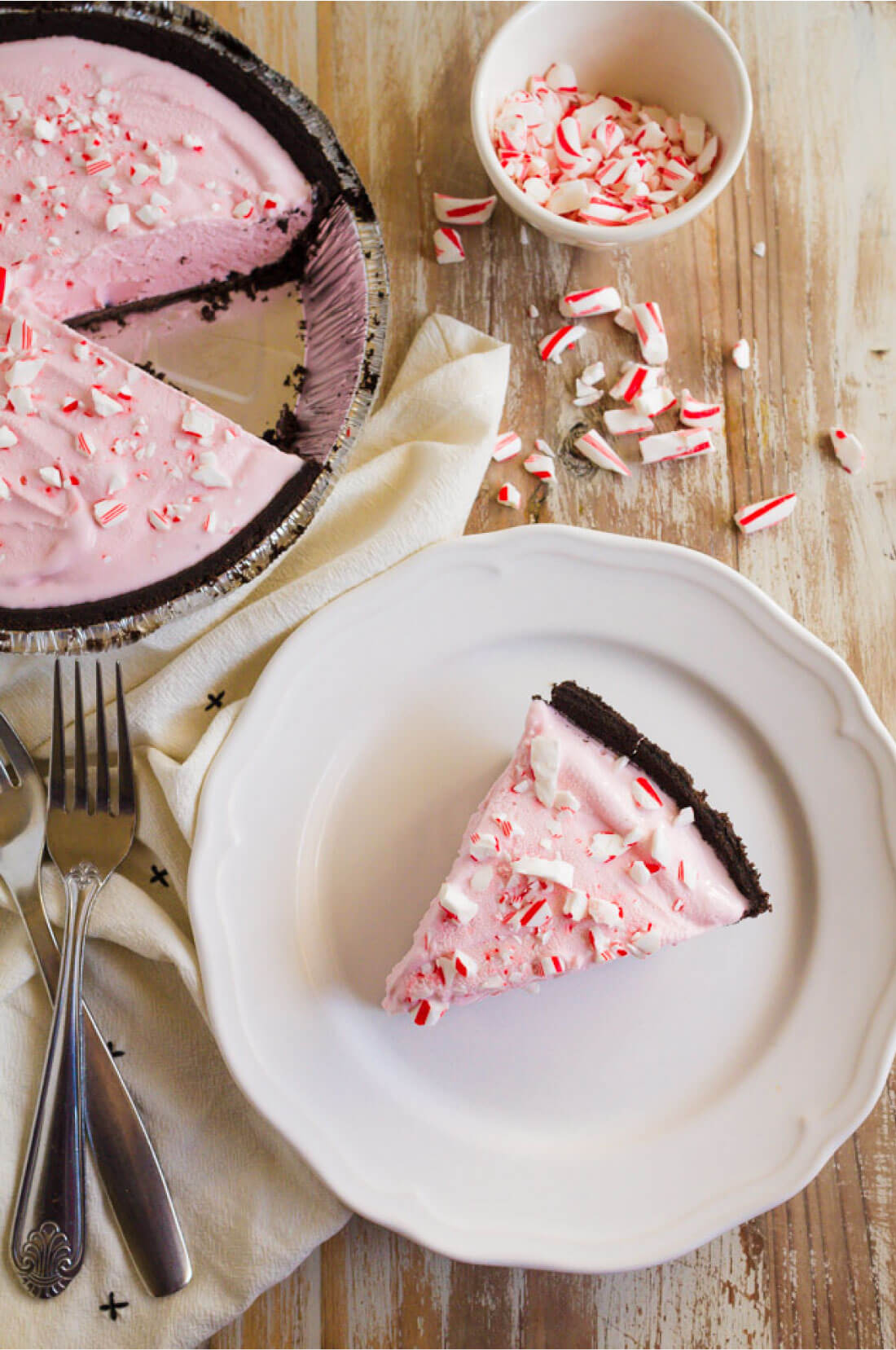 Isn't she pretty?  Mmmmm……

3 Ingredient Frozen Peppermint Pie
Ingredients
2 pre-made Oreo cookie pie crust
1 8 oz. container Cool Whip (whipped cream)
1 (1.5 quart) container Peppermint Ice Cream
Crushed candy canes to top (optional)
Instructions
Soften ice cream until easy to mix with cool whip.
Spread into cookie pie crust.
Freeze for several hours.
Top with crushed candy canes or crumbled oreos or chocolate sauce.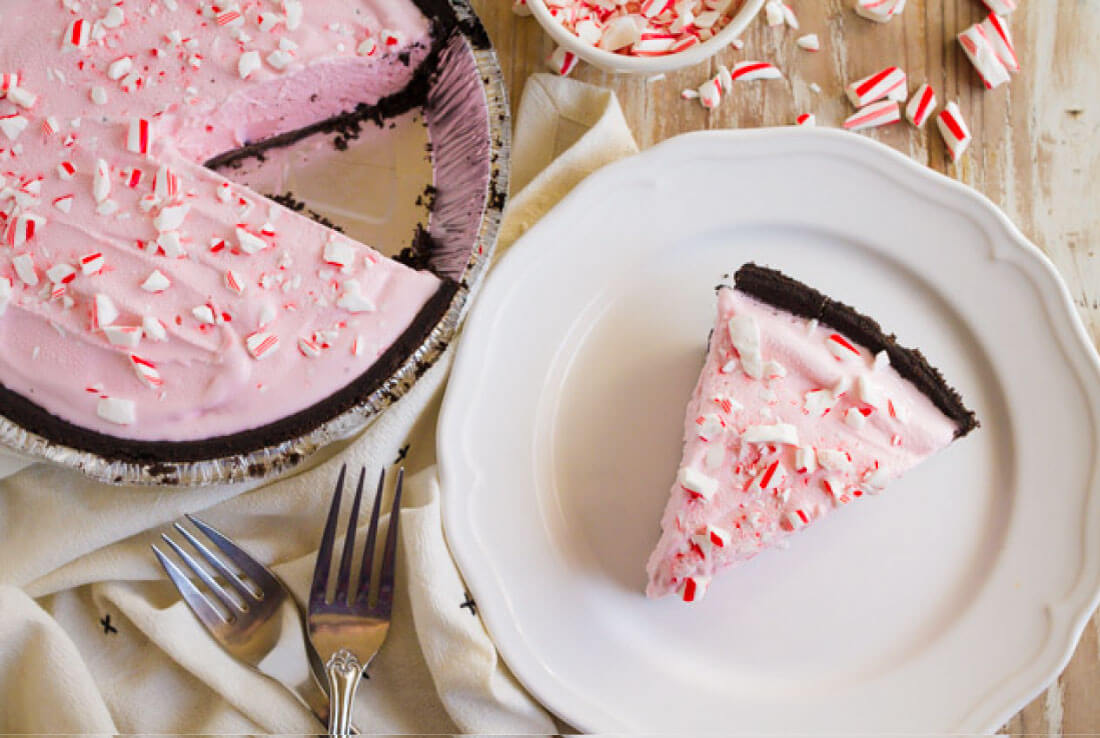 You could make an oreo cookie pie crust very easily with butter and crushed oreos.  But they are inexpensive and so easy to pick up at the store.  This recipe will make 2 pies but you could use a 9×13 pan instead (with making your own oreo cookie crust).  The world is your oyster.  And this is a suuuuuper simple dessert for entertaining.  I mean easy as 1-2-3.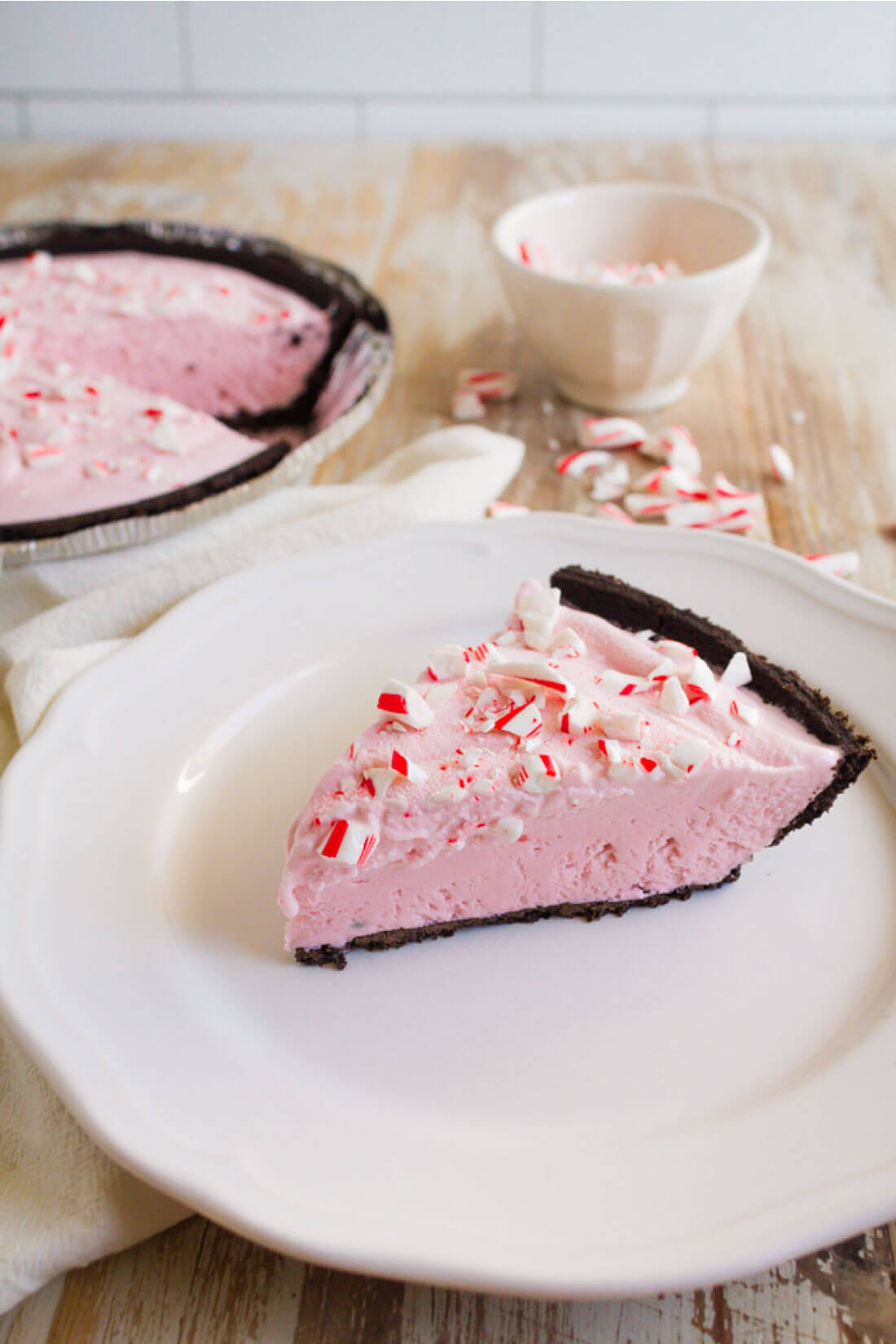 If you like this post, you'll like these too: