Over the last few weeks I've changed my eating habits to be more healthy and balanced. With a busy weekend I knew I wanted to make some snacks and meals ahead.  And with only 3 ingredients needed, I wanted to give homemade Lara Bars a try.  These bars are Cherry Almond and they taste great!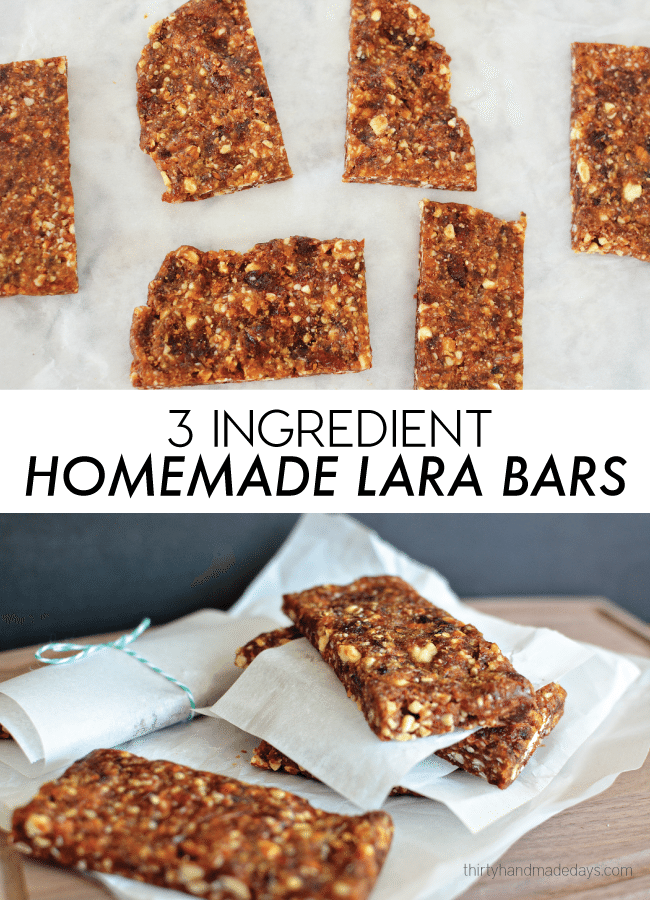 You can actually use all kinds of ingredients to make your own bars at home but I love cherries and almonds so I just went for it.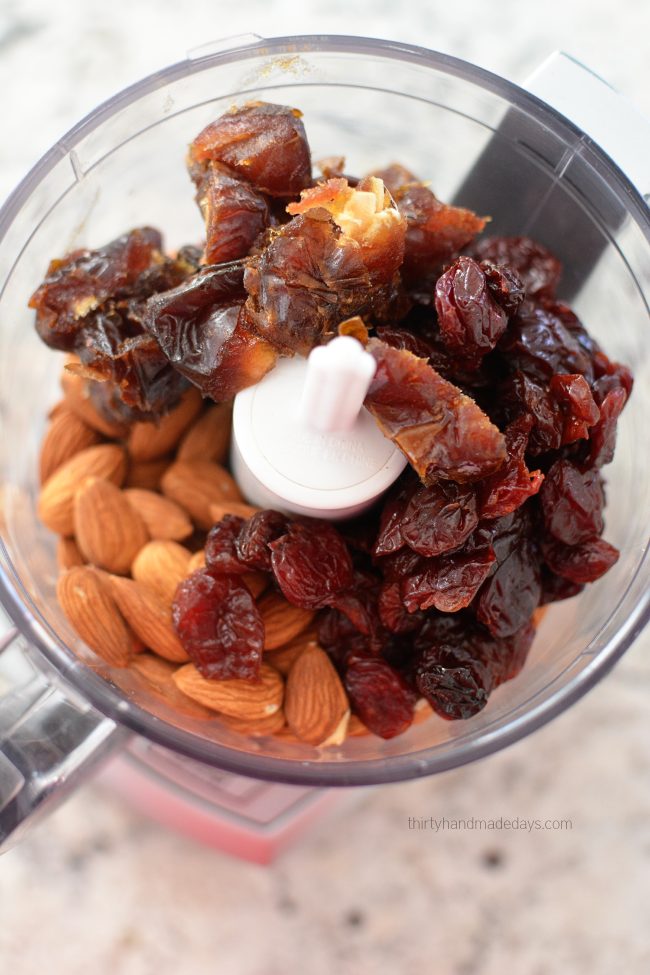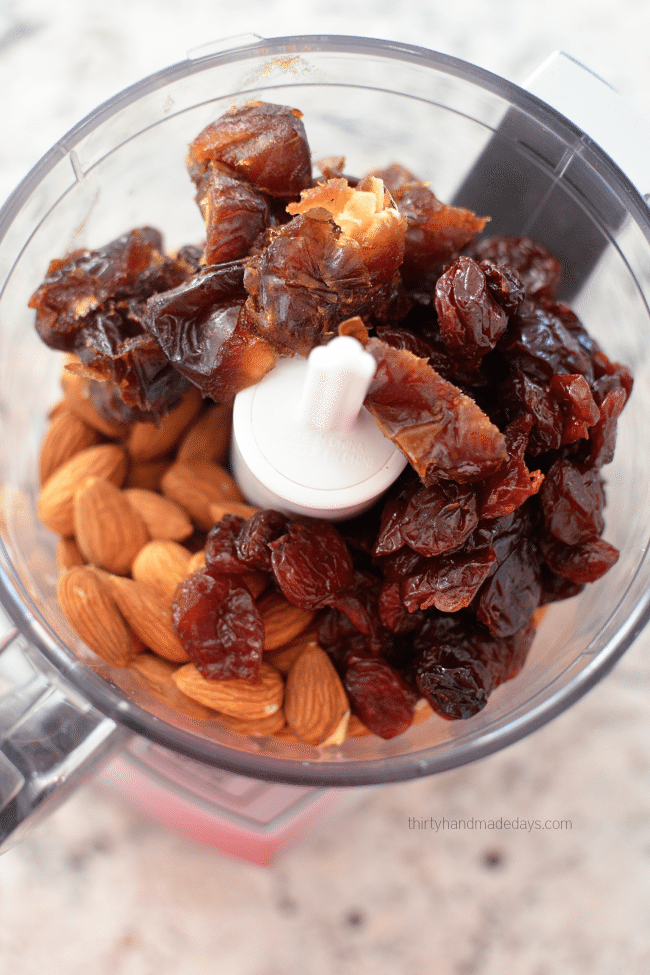 You add the 3 ingredients – 1 c. unsweetened cherries, 1 c. raw almonds and 1 c. Medjool dates to a food processor.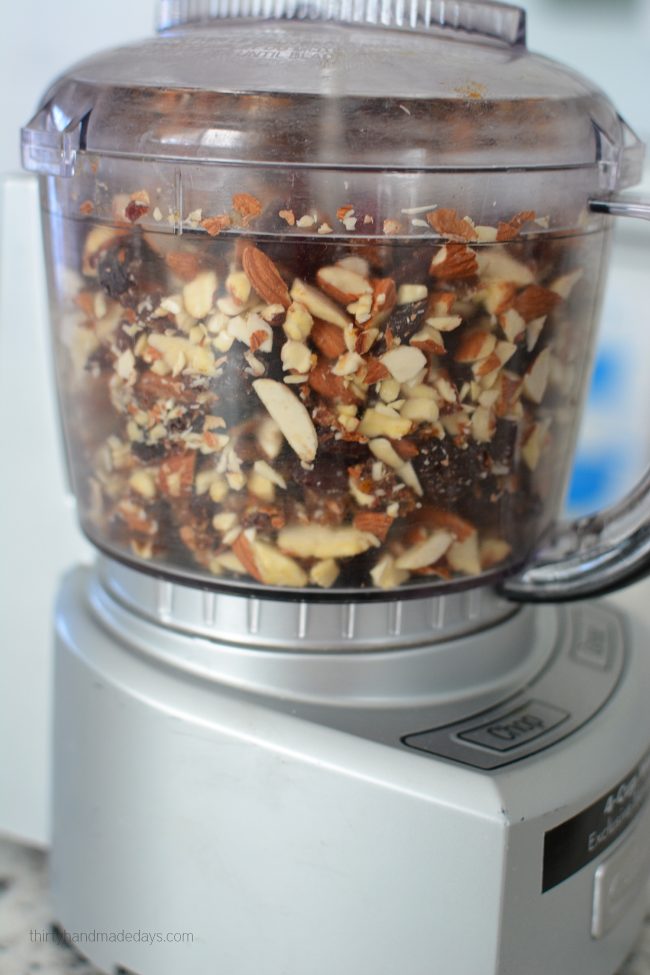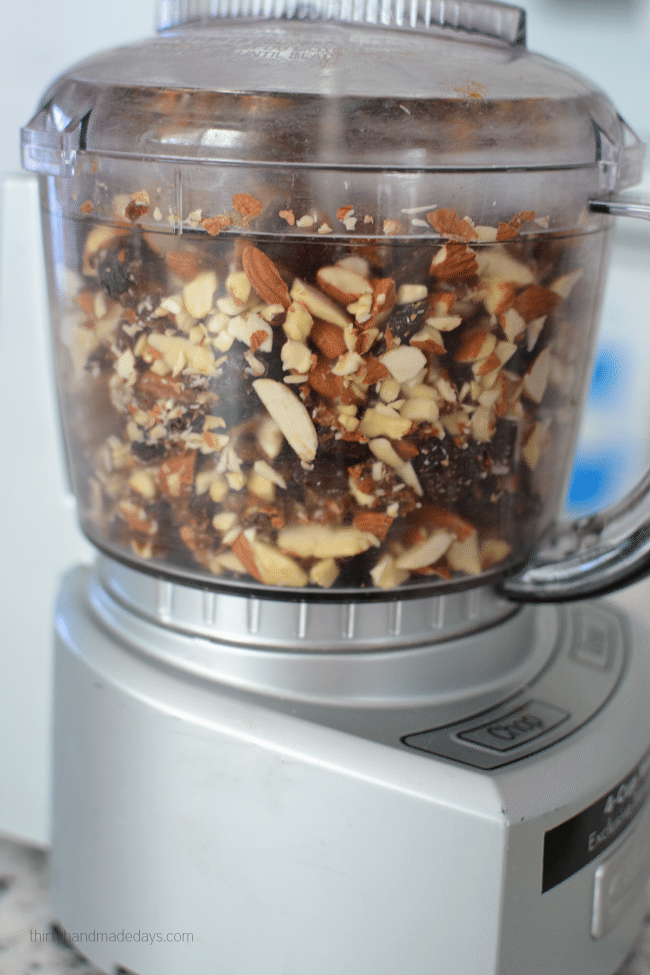 At first they will be chopped up.  But after a minute or two, they turn into a paste: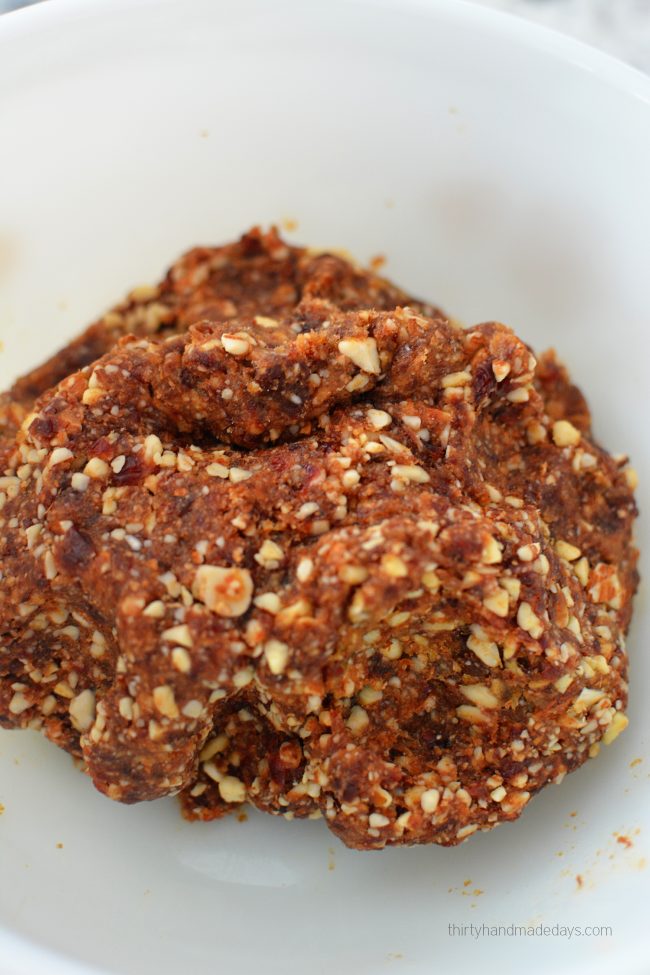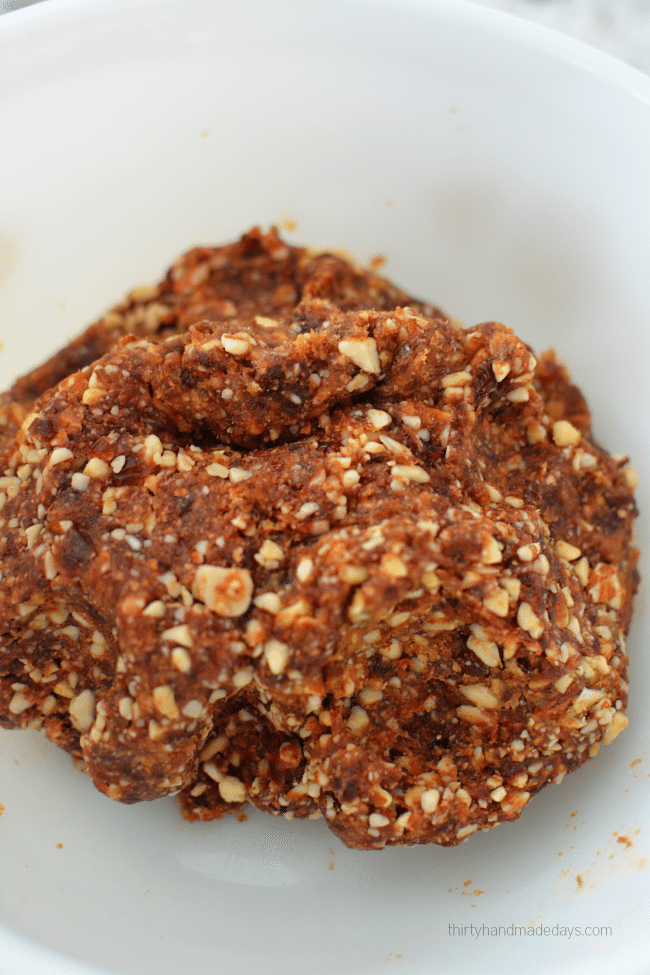 The dates make the mixture stick together.  You then lay it down on wax or parchment paper.   And spread it out with your hands.  Stick it in the fridge for an hour or so.  Then bring it out and use a pizza roller to cut into bars.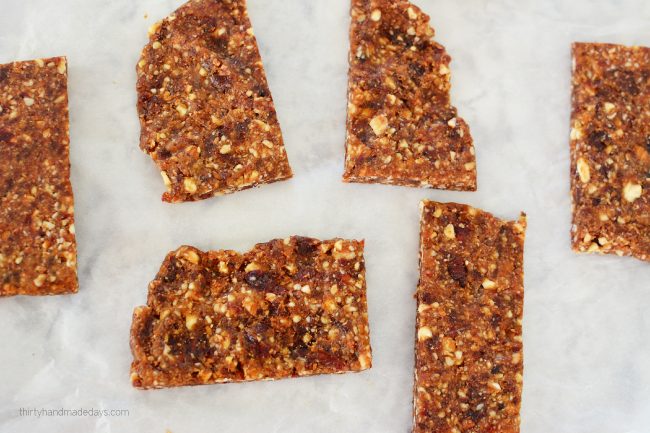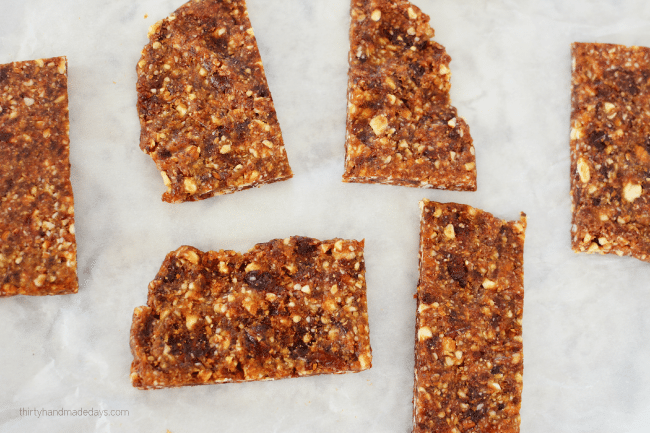 You can wrap them up in plastic wrap and stick in the fridge until ready to eat.  Or if you want to stick them in your lunch box to eat later you can do that.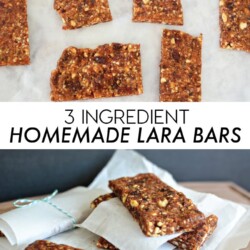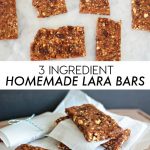 Print Recipe
3 Ingredient Homemade Lara Bars
3 Ingredient Homemade Lara Bars - just 3 simple things to make these tasty treats.
Ingredients
1

c

raw almonds

1

c

unsweetened cherries

1

c

Medjool dates

with pits taken out
Instructions
Cut the dates in half and remove the pits.

Chop them up and add to food processor.

Add nuts and cherries.

Mix for 2-3 minutes until it forms a paste.

Roll out onto a sheet of wax or parchment paper.

Wrap with plastic wrap and refrigerate for 1+ hours.

Slice into bars with pizza roller.

Wrap in plastic wrap until ready to eat.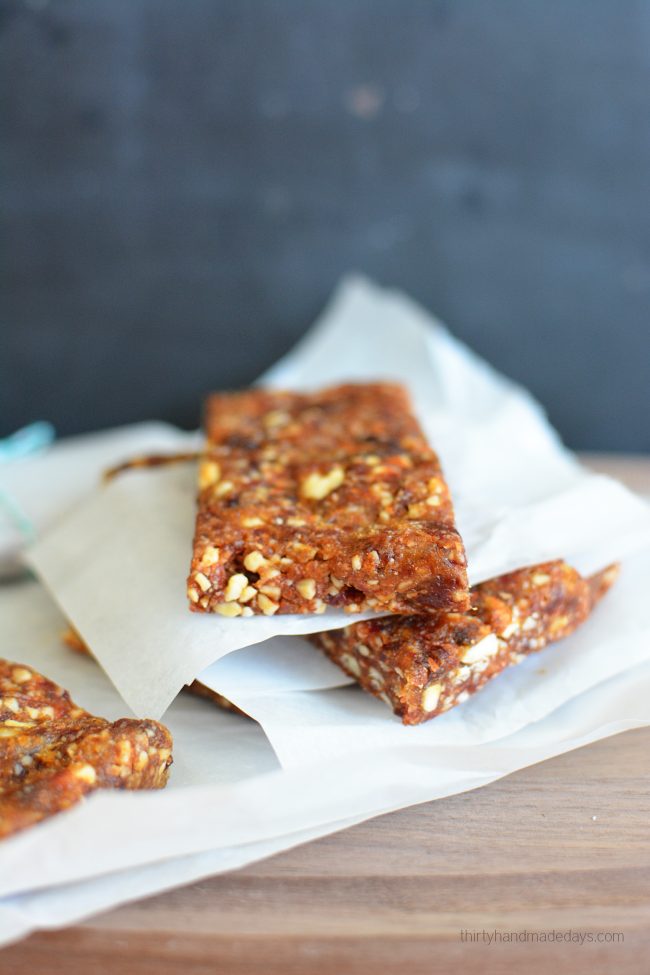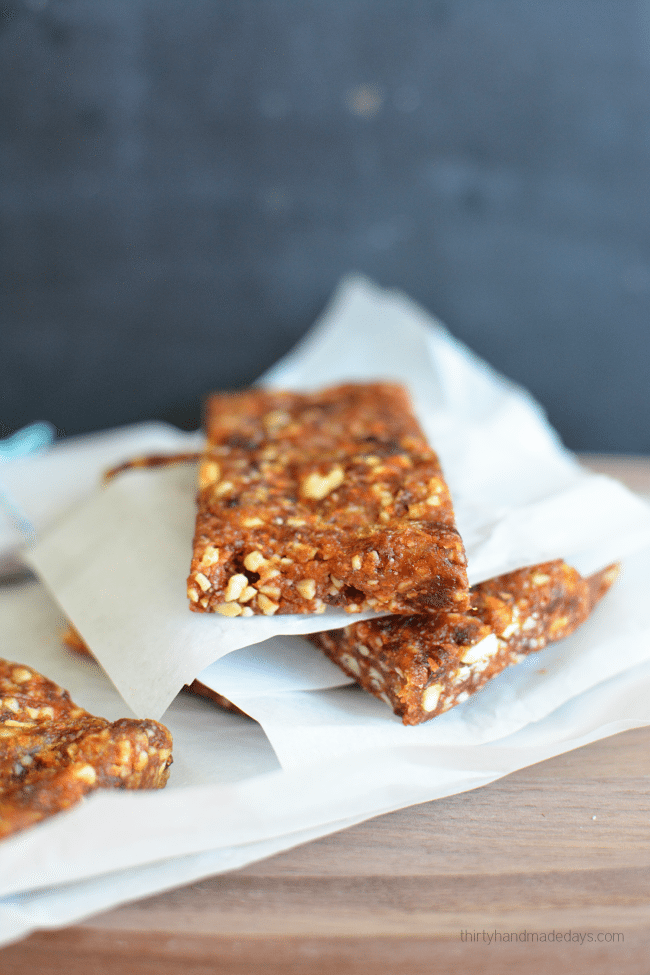 These are a healthy treat that is super easy to make!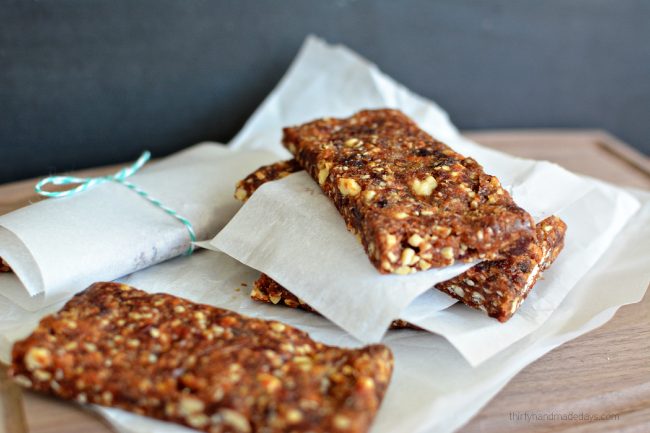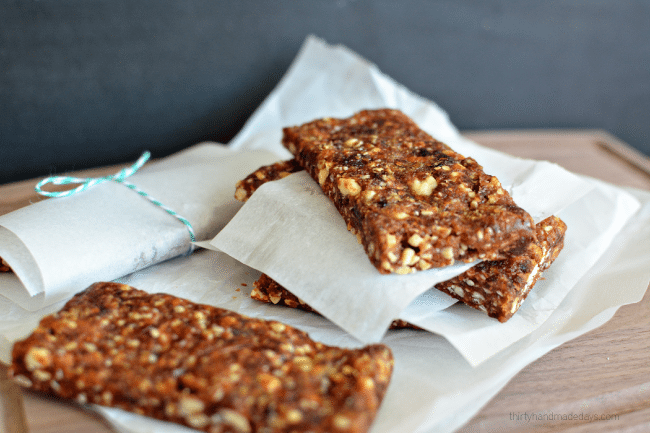 Other favorite healthy recipes: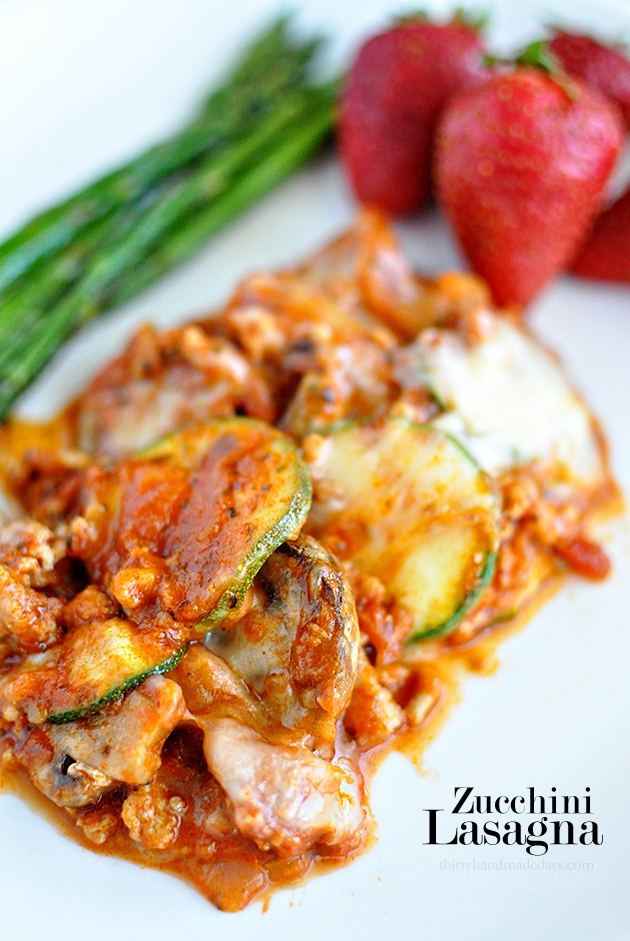 Zucchini Lasagna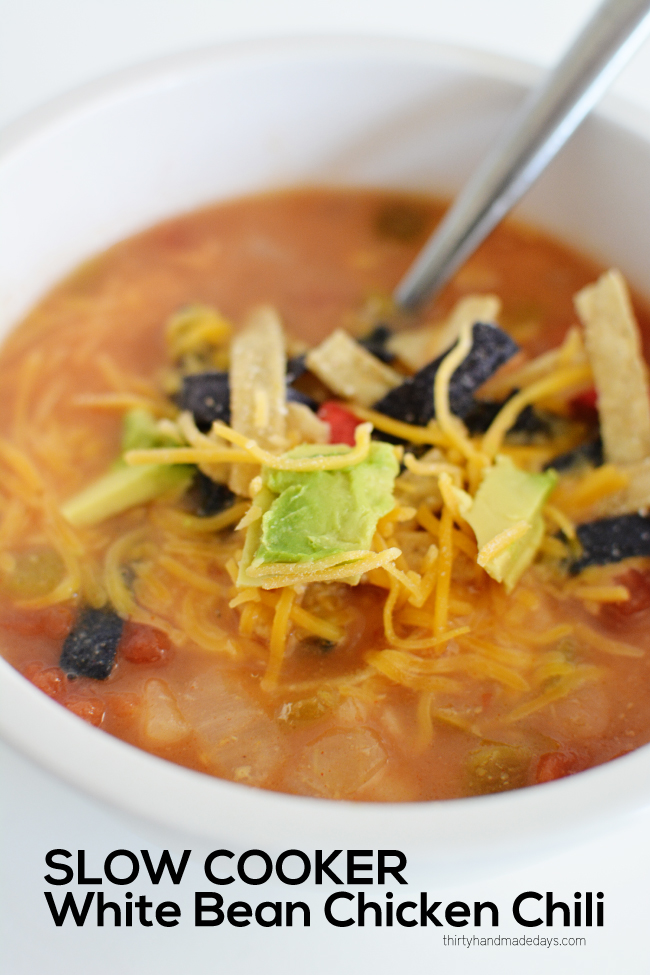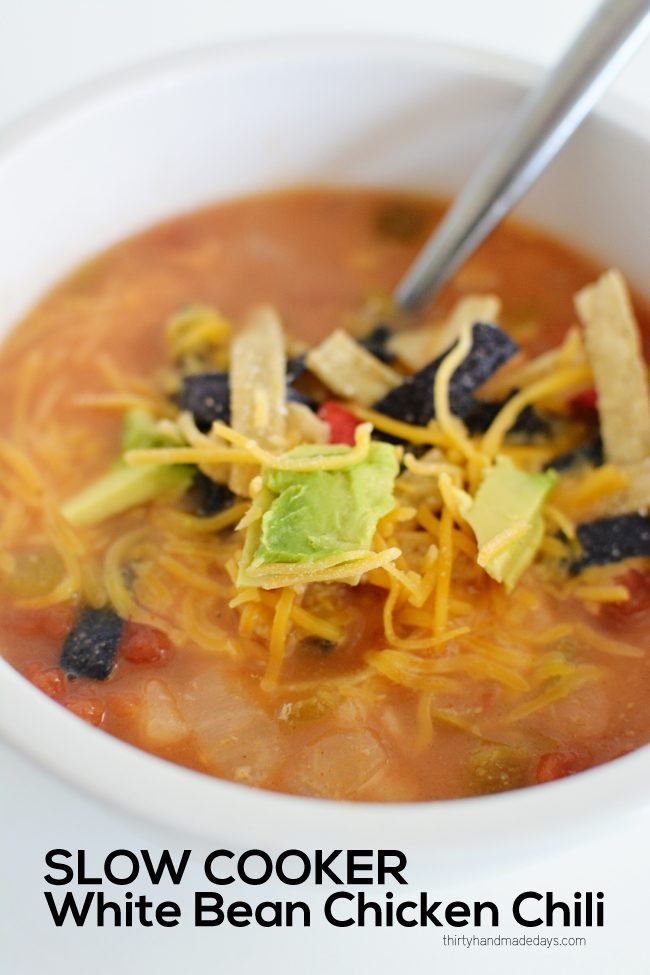 Slow Cooker White Bean Chicken Chili