In addition to my love affair with my rice cooker, I am loving my slow cooker.   Anything that I can do ahead of time on a busy day is a win in my book.  I found the easiest crockpot macaroni and cheese recipe that tastes great.  Yes!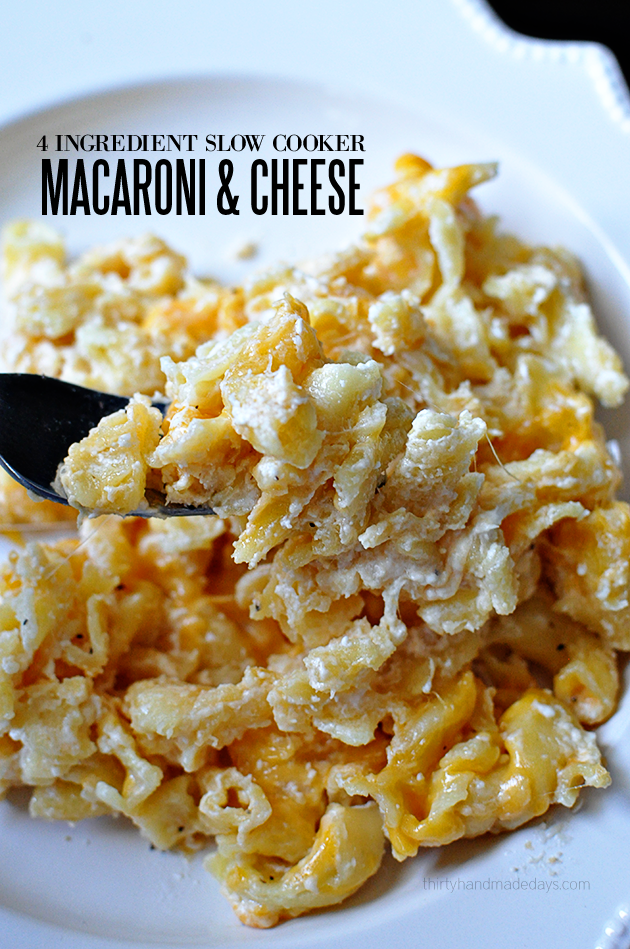 Slow Cooker Macaroni and Cheese
Ingredients
4½ c. elbow macaroni, uncooked
2 c. cheddar cheese, grated
(1) 8oz pkg cream cheese, cut into cubes
4 cups milk
salt and pepper to taste
Instructions
Combine all the ingredients in the bowl of a slow cooker; cover and cook on low for 3-4 hours.
Stir throughout cooking time to combine ingredients.
Notes
You can add more grated cheese for a cheesier version. Up to 4 cups.
Recipe slightly adapted from Dinner with Julie.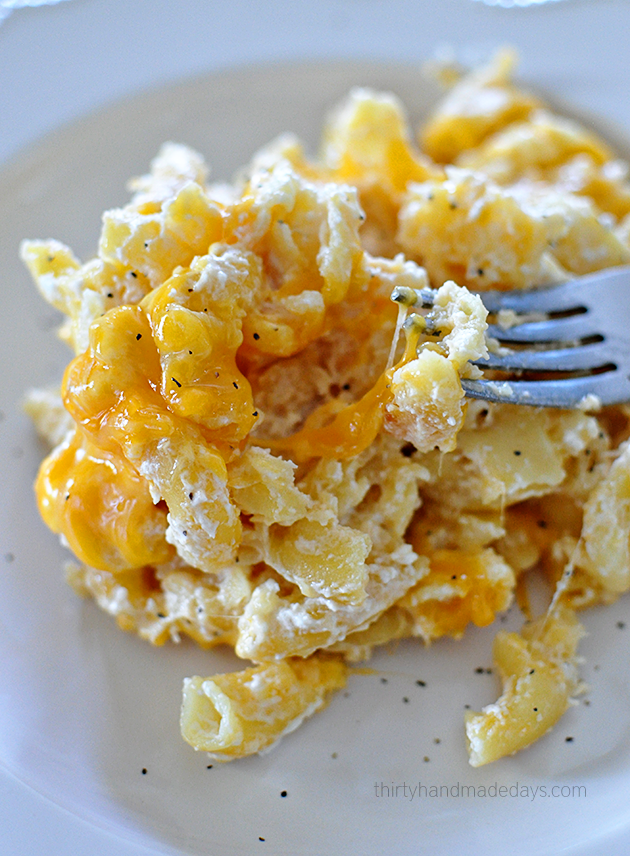 This recipe only has four ingredients and is easy and pretty much the best slow cooker mac and cheese evvvvvver.  The other recipes I found had evaporated milk or processed cheese.  Not this one.  Just things you probably already have in your pantry and fridge.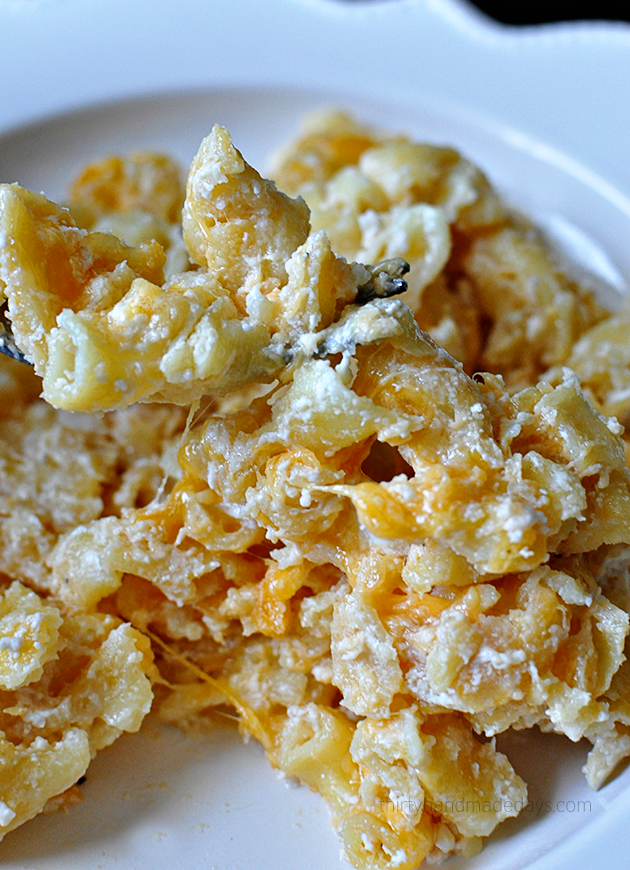 In order for it reach the creamy texture, you need to stir it every once in awhile.  But that takes about five seconds.  This is perfect for a day that you have a lot to do around the house but don't want to spend an hour in the kitchen to make dinner.
Other slow cooker favorites: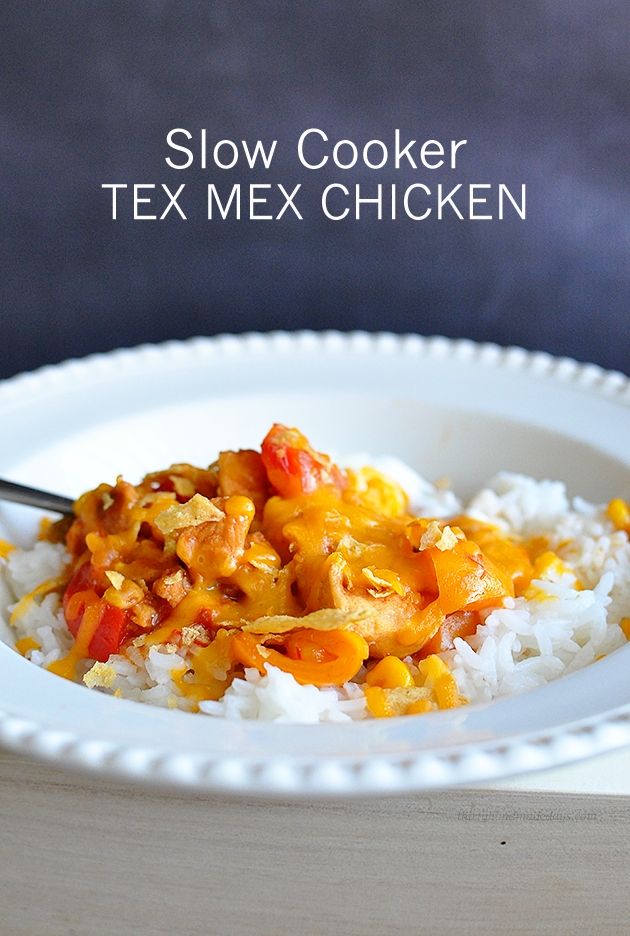 Tex Mex Chicken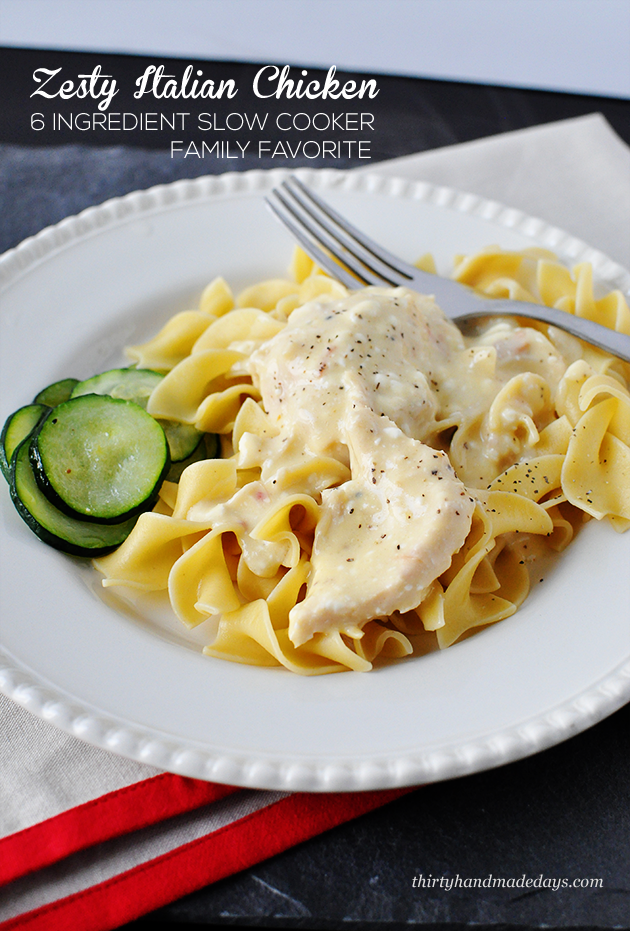 Zesty Italian Chicken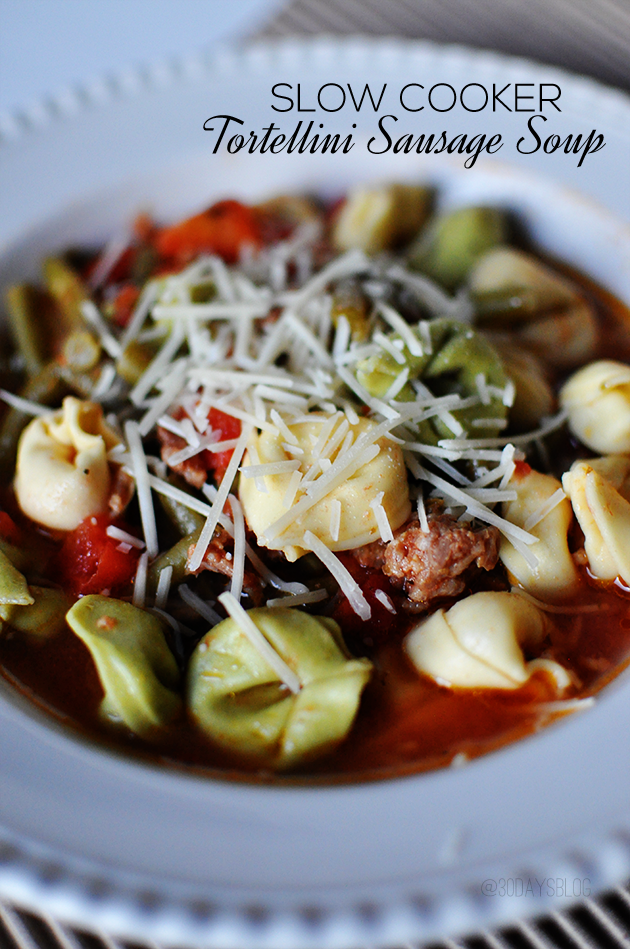 Tortellini Sausage Soup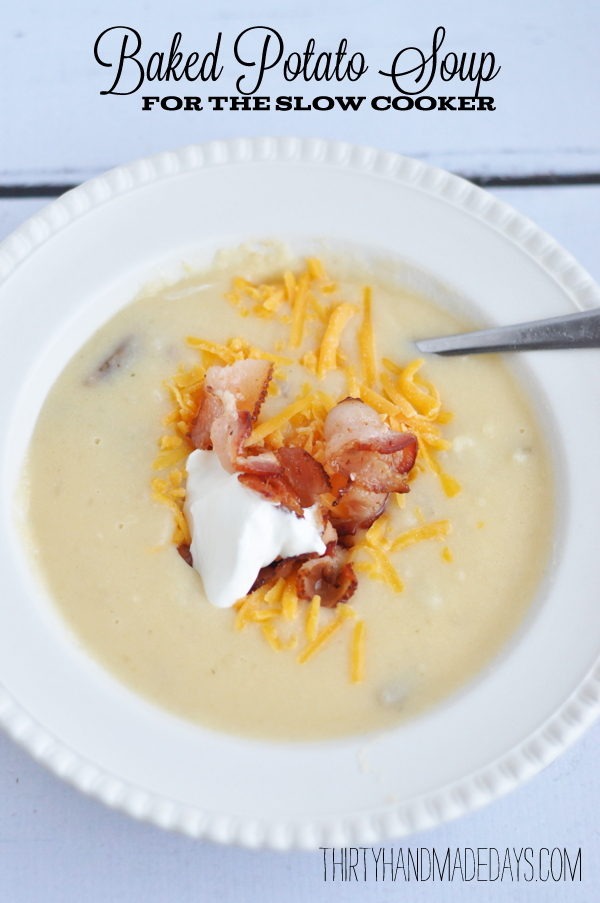 Baked Potato Soup