When September rolls around, I'm more than ready for Fall. It's hands down my favorite season.  Right now it's over 100 degrees in my area but I'm dreaming of cooler temperatures and apples.  I'm excited to share a simple, cheater baked donuts recipe with you that's perfect for fall.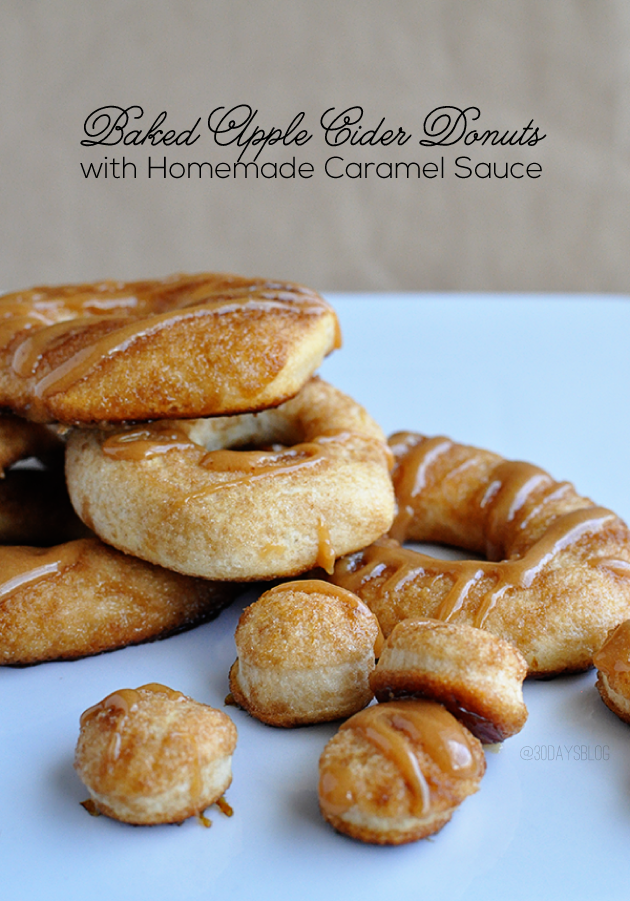 Would you believe these baked "donuts" use canned biscuits?  Ok so they aren't the real deal but they are awesome in a pinch and fun to make with kids.  They could be made several ways with different drizzles or dips.  The sky is the limit.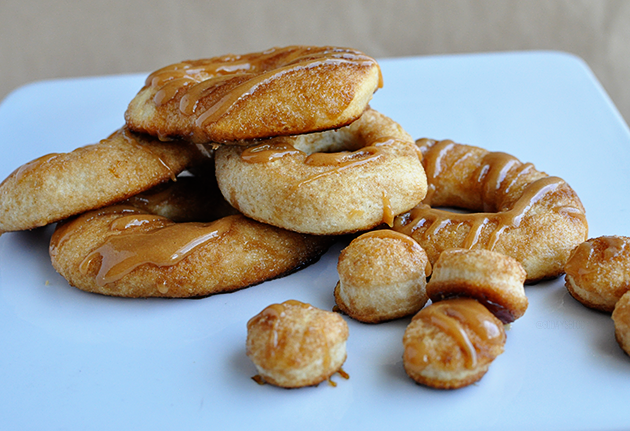 Easy Apple Cider Baked Donuts with Homemade Caramel Sauce
Ingredients
1 can refrigerated buttermilk biscuits
3 tablespoons butter, melted
3 packets Apple Cider drink mix
Caramel Sauce:
1 can sweetened condensed milk
1 cup brown sugar, packed
2 tablespoons butter
½ teaspoon vanilla extract
Instructions
For the baked donuts:
Preheat oven to 375 degrees.
Separate dough into 10 biscuits
Flatten each to a 2½-inch round.
With 1-inch round biscuit cutter, cut hole in center of each round.
Dip all sides of biscuits and centers into butter, then into the apple cider mix.
Place on ungreased cookie sheet.
Bake for 10-12 minutes.
Drizzle caramel sauce over warm baked donuts.
For the caramel sauce:
In a saucepan, combine sweetened condensed milk and brown sugar.
Bring to a boil over medium heat, whisking constantly.
Whisking constantly will prevent from burning.
Reduce heat and simmer for 5 minutes while continuing to whisk constantly.
Remove from heat and whisk in butter and vanilla.
To make them,  I used a glass jar to flatten the biscuit dough and a water bottle cap to cut the middle out of each donut.   Apples go perfectly with caramel.  I couldn't wait to drizzle caramel sauce over those bad boys.  I way prefer caramel over any flavor (yes, chocolate included) but the crazy thing is that I hadn't ever made my own homemade caramel sauce until now.
I mean…. come on.  Couldn't you just drink that jar of caramel sauce?  I've thought of a million other things that I can add homemade caramel sauce to.
Try out these other breakfast recipes: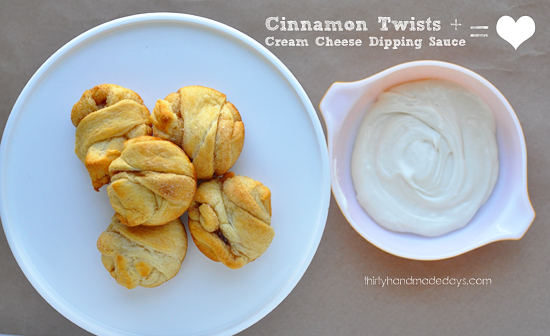 Cinnamon Twists with Cream Cheese Dipping Sauce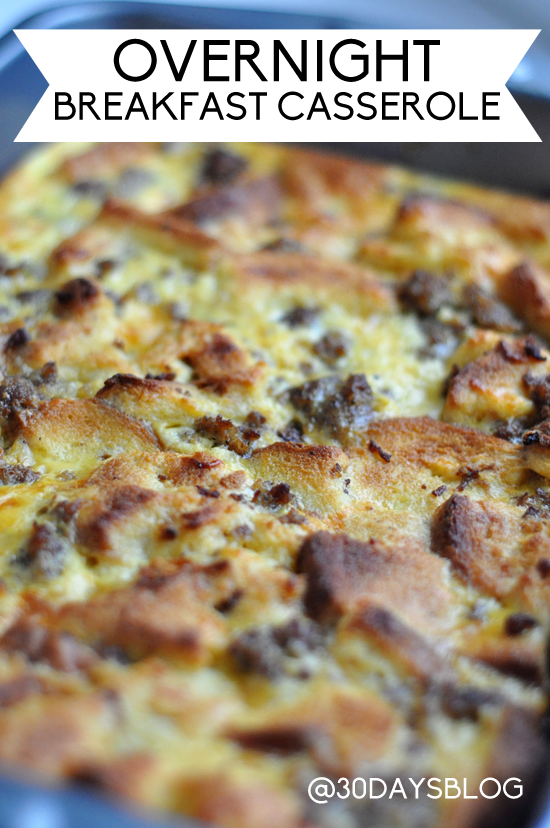 Overnight Breakfast Casserole