It wouldn't be summer without a big pan of Baked Beans! Add some sugar and bacon, what could be better?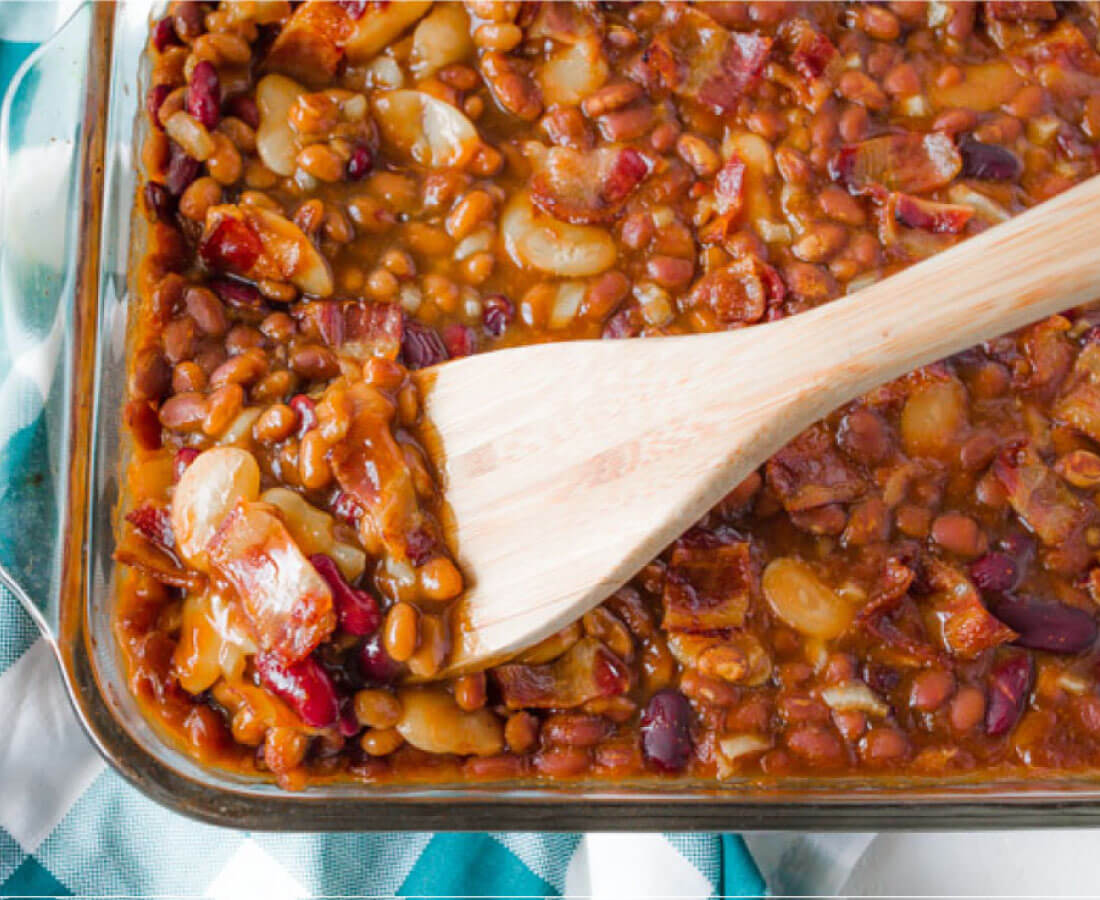 There a few things that remind me more of a summer barbecue than baked beans.  Serve it on the side of chicken and corn – you're all set. I found this recipe in an old church cookbook.  I've collected so many over the years and some of my very favorite recipes come from church cookbooks.  I love pouring over them and finding recipes to try.
Baked Beans
My favorite combination is savory with a little bit of sweet.  That's exactly what this recipe is – beans with some brown sugar and salt from the bacon.  Mmmmm mmmmm!
Is it weird that I could eat a full plate of beans?  Don't answer that…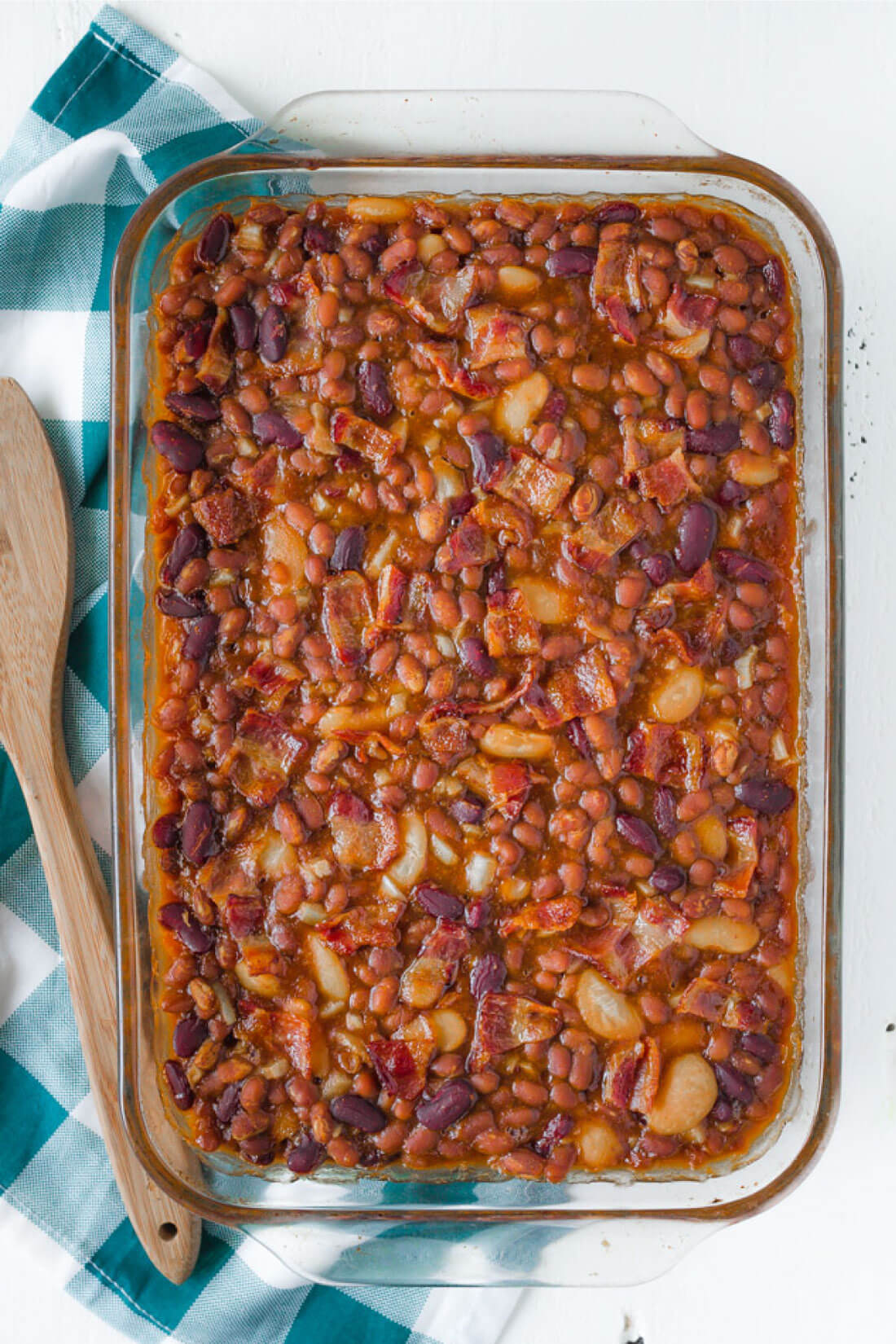 But if they were all this good, you'd want to eat a plate full too.
If you like this recipe, you'll like these too:
and some recipes to go with this recipe: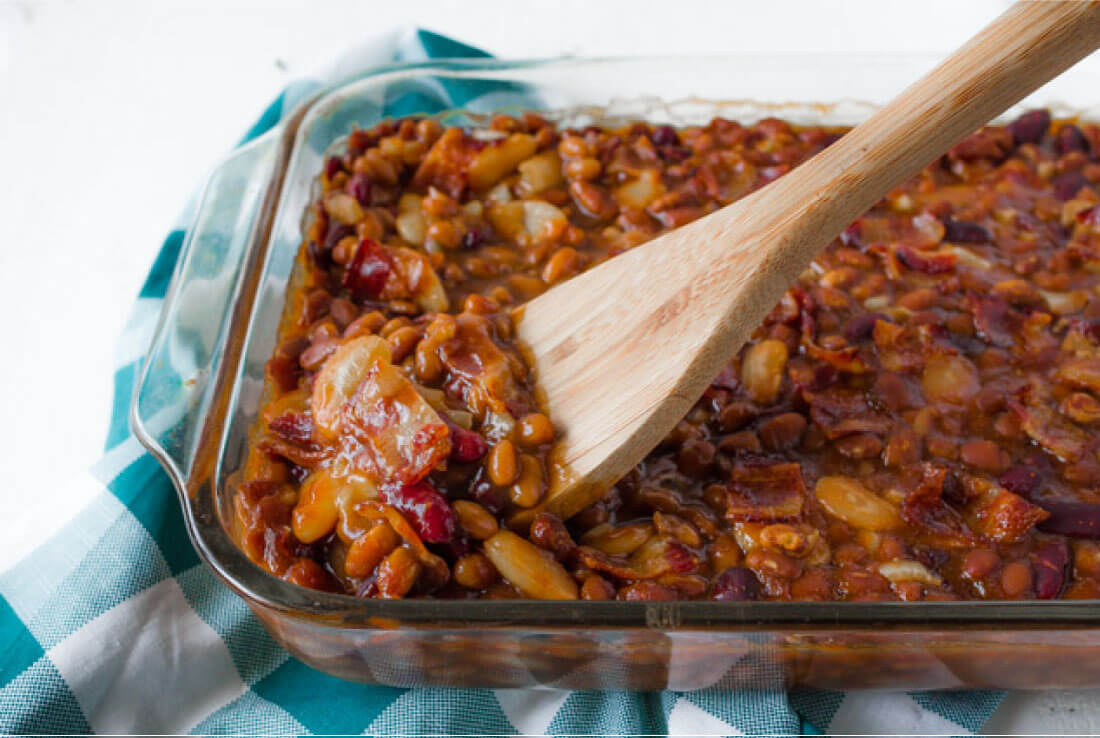 Baked Beans Recipe
You stir some things together and bake – ta da!

Baked Beans
Ingredients
1 lb. bacon - cut in pieces and cooked
2 (16 oz) cans pork and beans
1 (16 oz) can barbecue beans
1 (16 oz) can butter beans
1 (16 oz) can dark kidney beans
½ c. brown sugar
½ c. ketchup
2 tsp. Worcestershire sauce
1 c. chopped onion
1 tsp dry mustard
Instructions
Combine all ingredients in a large bowl and spoon into casserole dish.
Bake at 350 for 1 hour.