Throw all of the ingredients together for this simple and tasty Crockpot Buffalo Chicken Sliders recipe.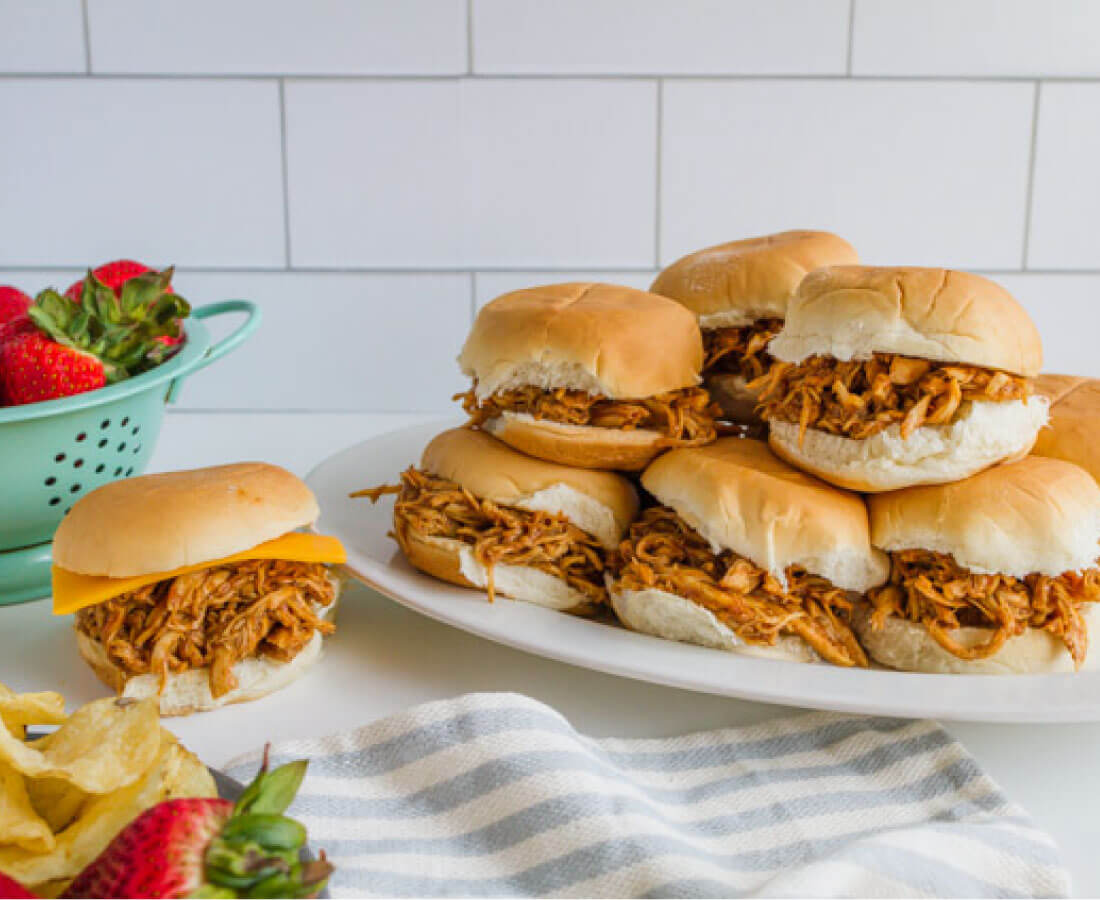 Who doesn't love the Crockpot? Just throw everything in and let it cook all day. I especially love it for parties and today's recipe for Slow Cooker Buffalo Chicken Sliders is perfect for your next get-together.
Buffalo Chicken Sliders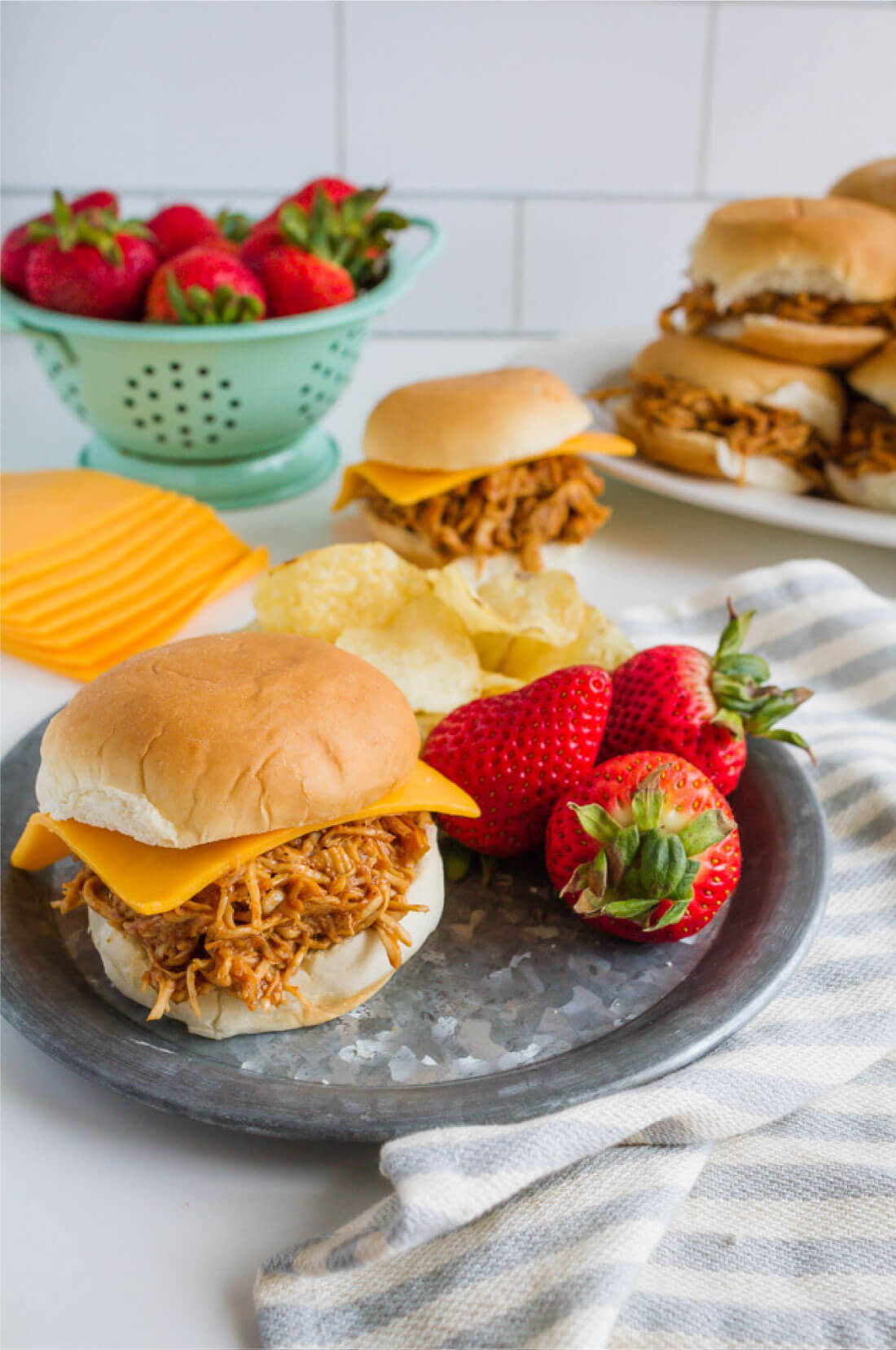 The awesome thing about this recipe is that you don't need much to make it.  Add some potato chips and fruit on the side and you are good to go! Yum.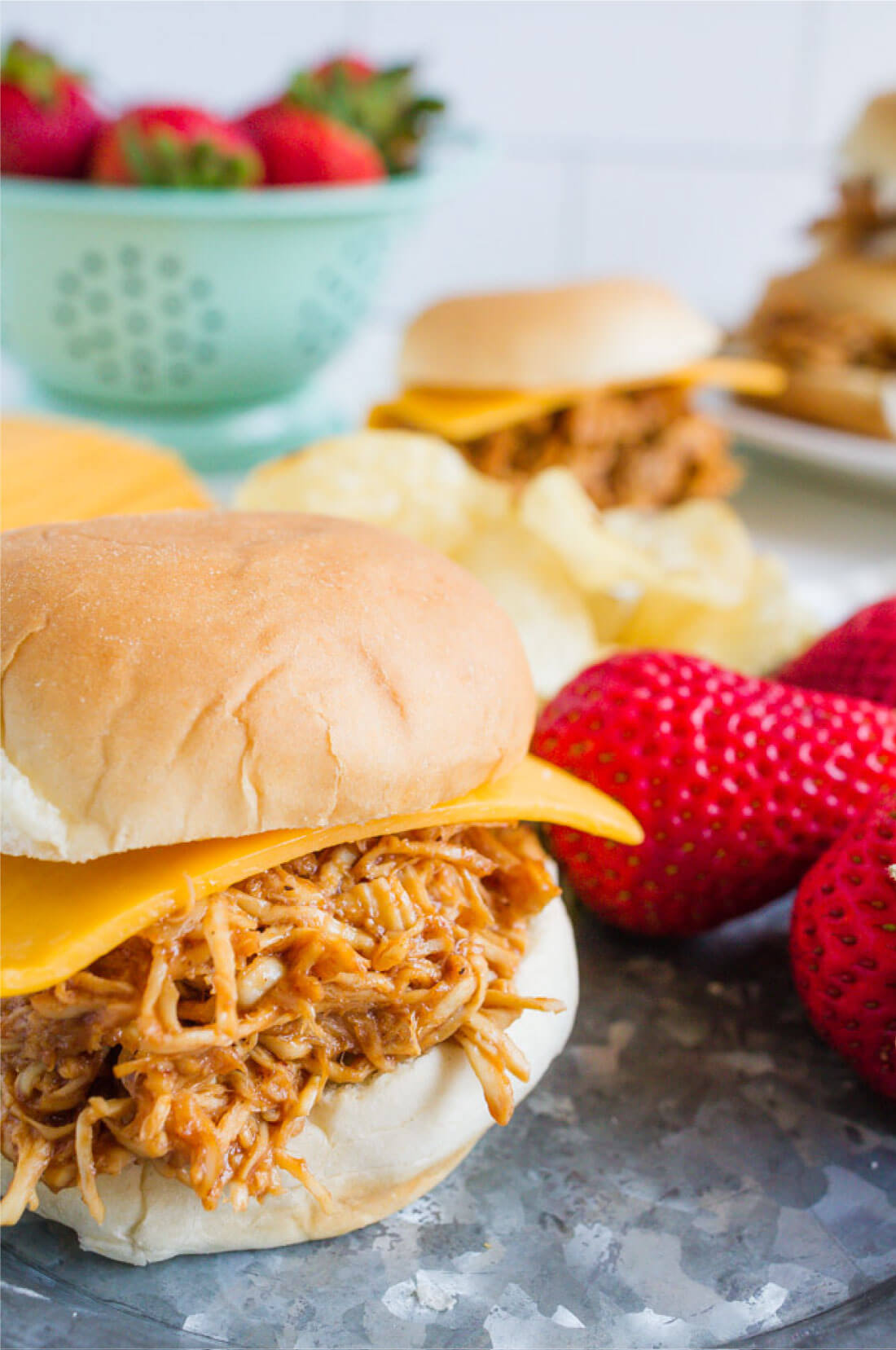 You can also offer your favorite hot sauce on the side, for those who like to kick up the heat!  Josh loves Frank's Red Hot Sauce for recipes like this.
If you like this one, you'll like these easy crockpot recipes too:
Crockpot Buffalo Chicken Sliders
Ingredients
2.5 pounds boneless, skinless chicken breasts, thighs or tenders (thawed)
6 oz. can tomato paste
1 (1.75 oz.) pkg. buffalo wing seasoning (I used French's Mild Buffalo Wing Seasoning)
1 (3/4 oz.) pkg. ranch dressing & dip seasoning
2 Tbsp. red wine vinegar
1 Tbsp. butter
20 slider buns
20 slices of cheddar cheese
Instructions
Place all ingredients (except buns and cheese) in slow cooker.
Cook on high for 4 hours or low for 6-7 hours.
Shred chicken.
Spoon on slider bun and top with cheese.
Will make approx. 20 sliders with ¼ c. as the serving size.
Chicken Slider Recipes
I want to try these chicken slider recipes out too!