Simple to make and family friendly, these Banana Blueberry Muffins are super tasty. You'll want to make this blueberry muffin recipe over again and again.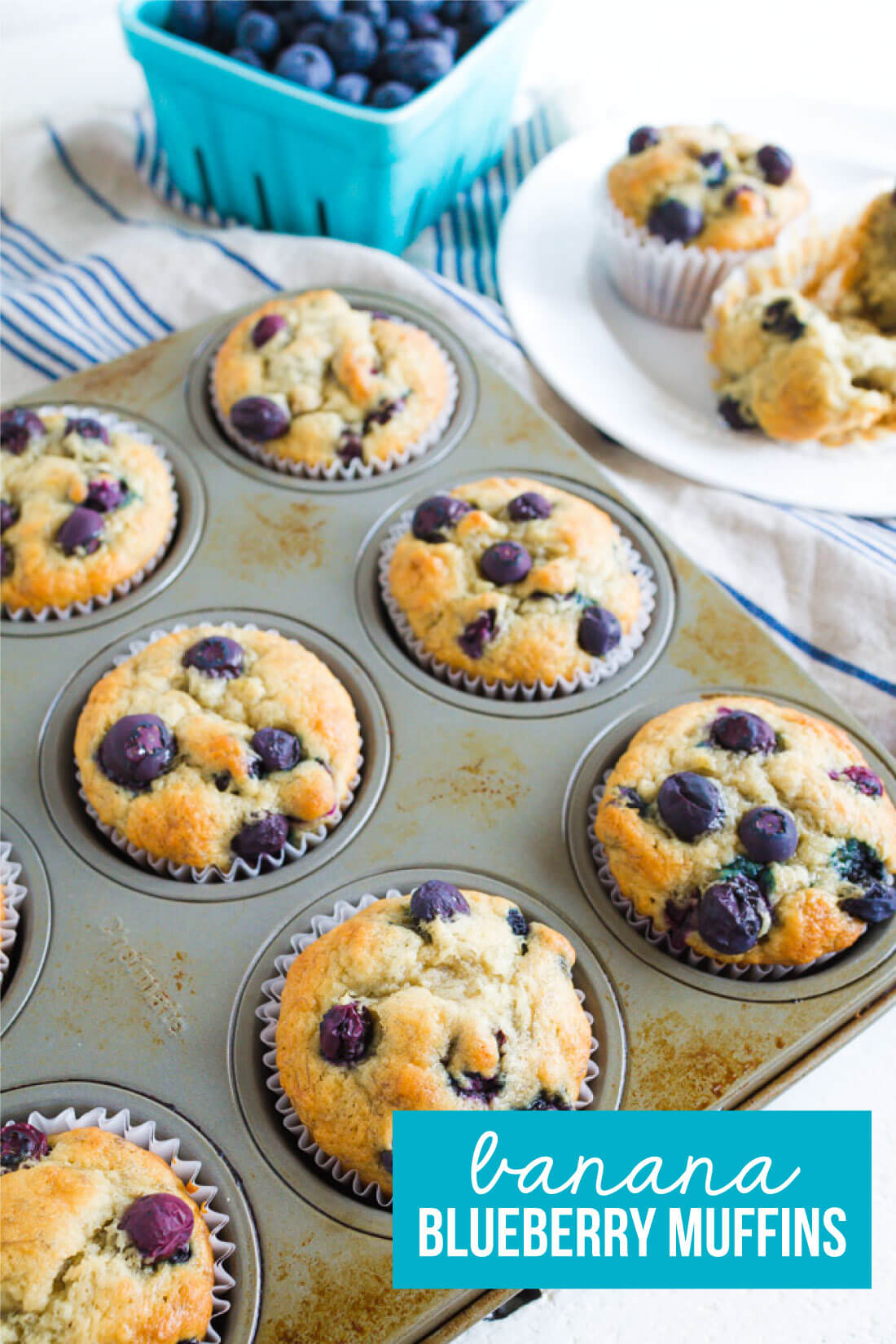 After I made some Chocolate Chip Pumpkin Muffins , my daughter requested blueberry muffins.  I happened to have fresh blueberries and bananas so I made these super easy muffins.  It's a little of this and a little of that, mix, mix and pour.  I love recipes that don't take much work and taste delicious.  (anyone with me on that?)

Banana Blueberry Muffins
Ingredients
3 large ripe bananas
¾ cup sugar
1 egg, slightly beaten
⅓ cup melted butter
1 cup blueberries
1 teaspoon baking soda
1 teaspoon baking powder
½ teaspoon salt
1½ cups flour
Instructions
In a mixing bowl, mash ripe bananas then add sugar and egg.
Next add melted butter and fresh blueberries.
Combine flour, baking soda, baking powder and fold into banana mix.
Scoop mix into well greased muffin cups.
Bake at 375 degrees for 20 minutes.
Makes 12 large muffins or 24 mini muffins. (decrease amount of time for mini muffins)
As I mentioned on the pumpkin muffins, adding ripe bananas helps make them moist. And one of my favorite tricks for getting consistent muffins is to use an ice cream scoop.  With this mixture it's SO easy to do.  You just scoop and click and voila – perfect muffins! No huge messes or streaks of mix on the muffin tin.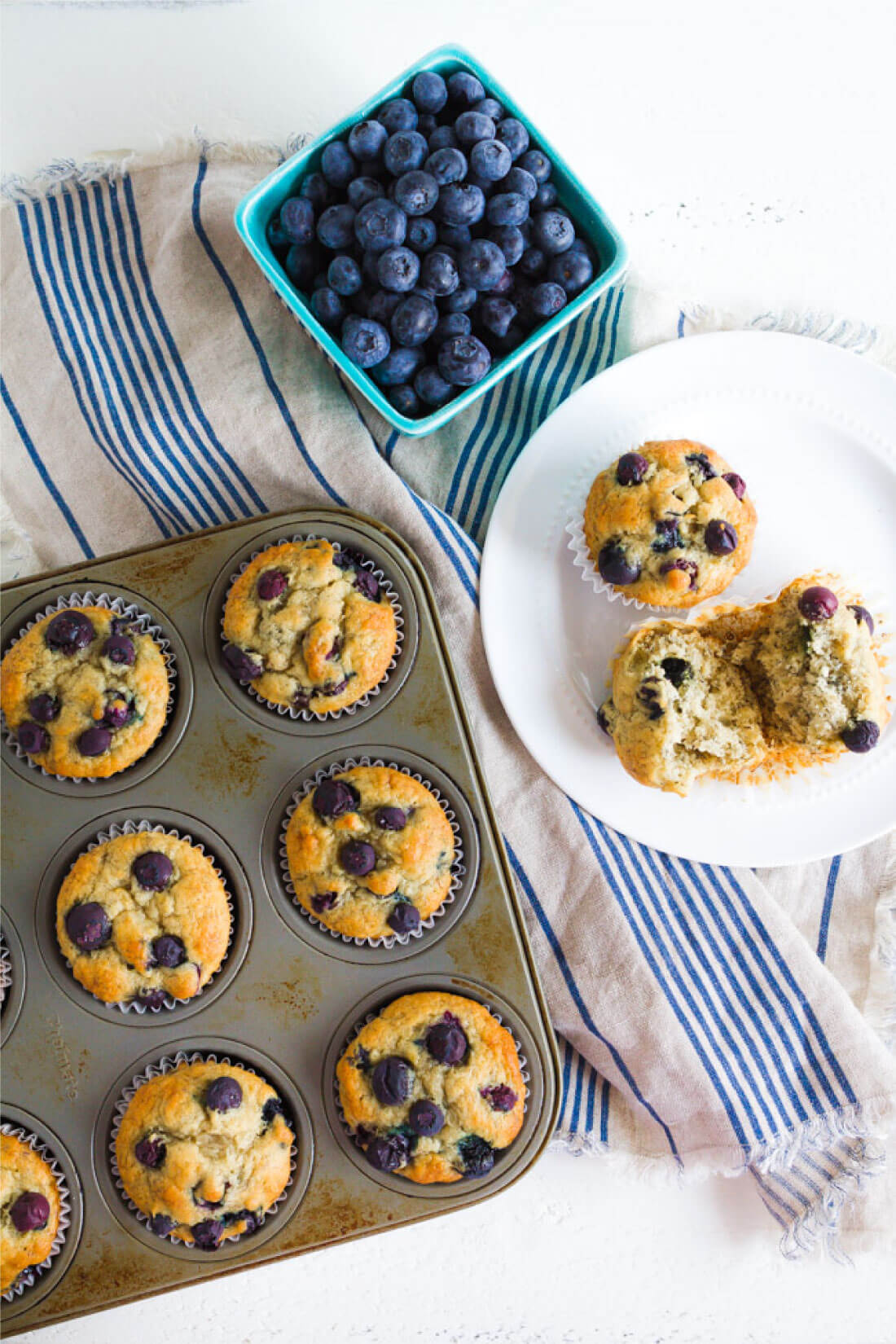 These blueberry muffins are so tasty that you might catch a few people trying to snatch them up….. (not naming any names here)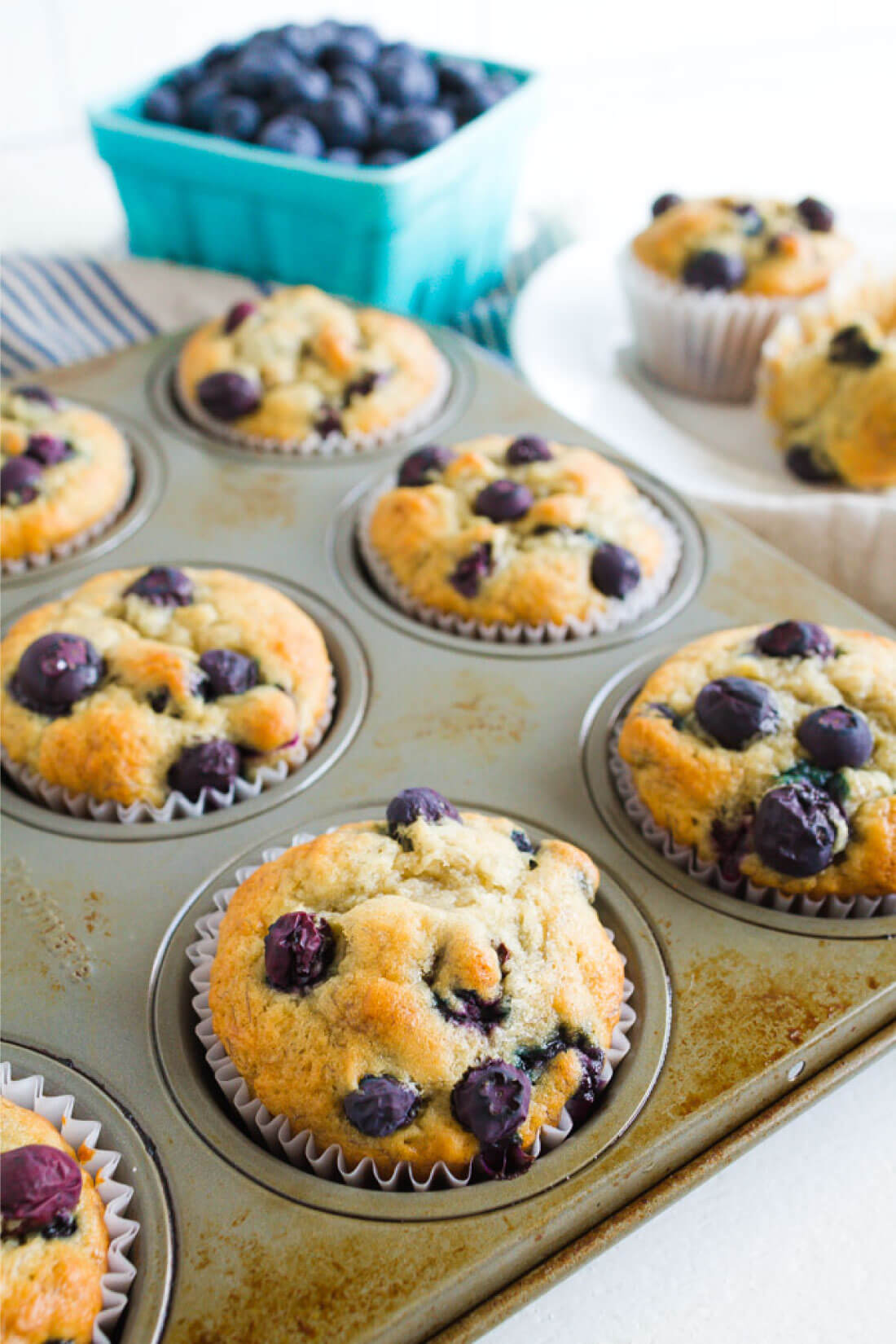 Food photography and styling courtesy of My Name is Snickerdoodle.
Looking for other easy to make muffins?

Chocolate Chip Pumpkin Muffins