Be Thankful Printable – one of many thankful quotes to help celebrate Thanksgiving. Print out, hang and enjoy the season with your family.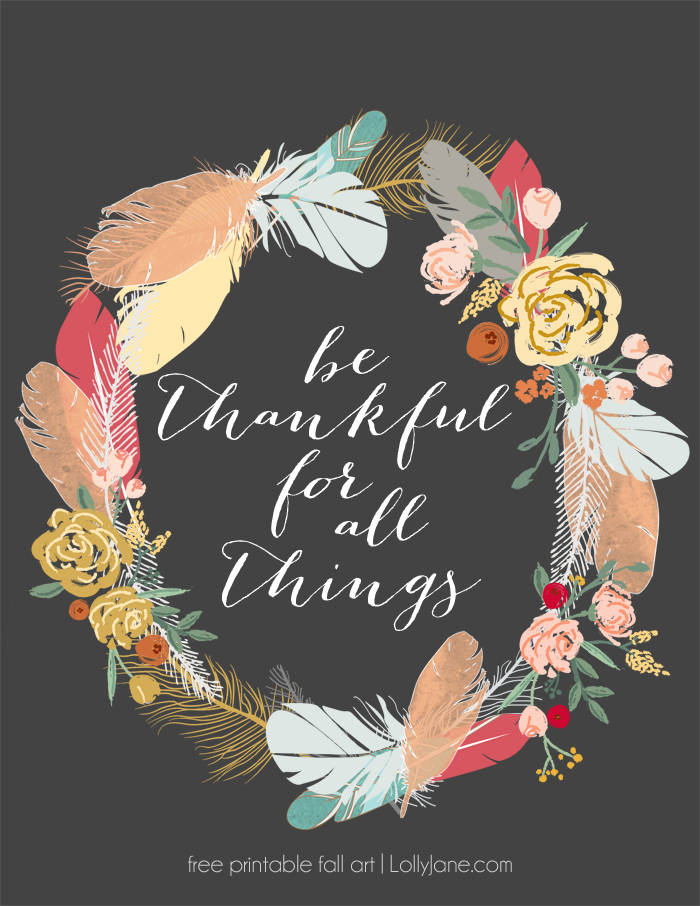 *This post was originally shared by Kelli + Kelli from the eclectic DIY blog Lolly Jane.
With Thanksgiving season, it's the perfect time to decorate for fall and all things we're grateful for. This quote sums it up perfectly – be thankful for all things. It's simple but profound at the same time. The print is rich with autumn hues, feathers and florals.
We love decorating with printables because they're inexpensive but add a holiday flair in almost any setting. Make them into cards, tags, banners or just frame and display in any space!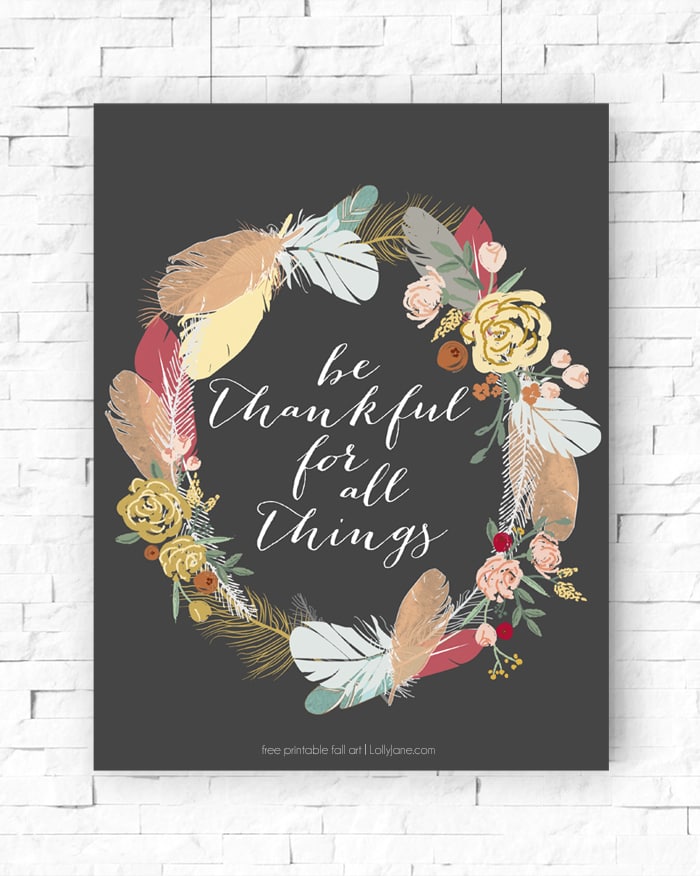 Download our Printable Fall Art here.
Quotes about being Thankful
Looking for some other quotes about being thankful? Here are some that I love: