Make up a batch of these Frosted Pumpkin Cookies and deliver them to friends and family with the Thanksgiving Tags!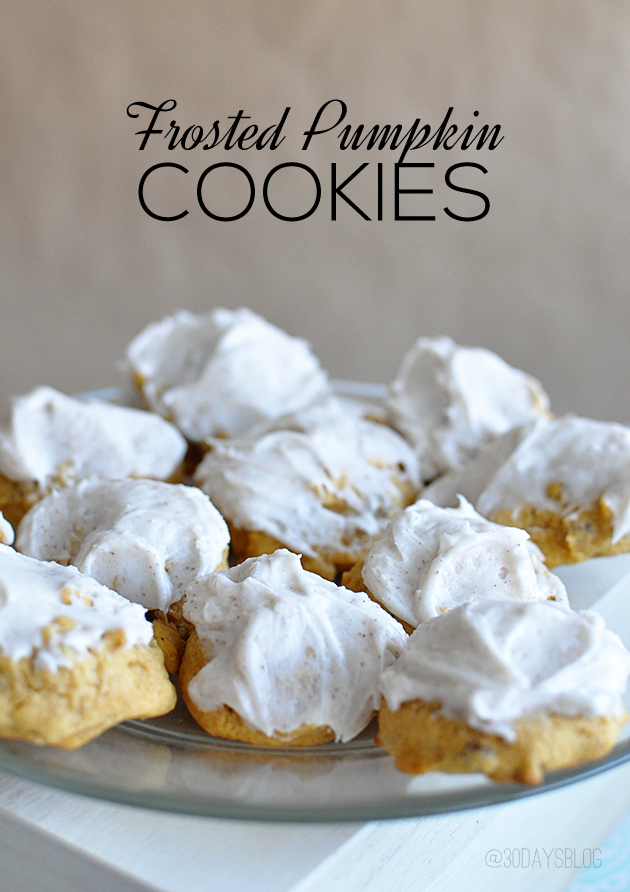 Remember how last week I shared Frosted Pumpkin Squares? Well the pumpkin fun continues today with this Frosted Pumpkin Cookie recipe. This is another tried and true, oldie but goodie that I've been making for yeeaaaaaars.   And bonus-  hold tight for a cute Thanksgiving printable below.
So they might not be neat and tidy but they are light and fluffy.  Note- These cookies contain nuts.  But you could omit them if you want.  I like the crunch.  But you call the shots.

Frosted Pumpkin Cookies
Ingredients
1½ cups packed brown sugar
½ cup butter, softened
½ cup shortening
1 cup canned pumpkin
1 egg
2⅓ cups all-purpose flour
1 teaspoon baking powder
½ teaspoon salt
½ teaspoon ground cinnamon
1 cup pumpkin seeds
Cinnamon Frosting
3 cups powdered sugar
¼ cup butter, softened
¼ teaspoon ground cinnamon
3 -4 tablespoons milk
Instructions
Heat oven to 350F degrees.
Mix brown sugar, butter, and shortening in large bowl. Stir in pumpkin and egg. Stir in flour, baking powder, salt and cinnamon. Stir in pumpkin seeds.
Drop dough by rounded tablespoons about 2 inches apart onto ungreased cookie sheet; flatten slightly.
Bake 12-15 minutes or until almost no indentation remains when touched in the center. Remove from cookie sheet. Cool completely on wire rack.
Frost cookies with Cinnamon Frosting.
Cinnamon Frosting
Mix all ingredients until smooth and spreadable.
I had my trusty baking helper make these with me and he (again) couldn't wait to frost them.  The cookies are actually good on their own without the frosting but it gives it a little sweet kick.
So….I couldn't just make cookies and let them be.  I created a printable to attach to a plate to drop off to some friends: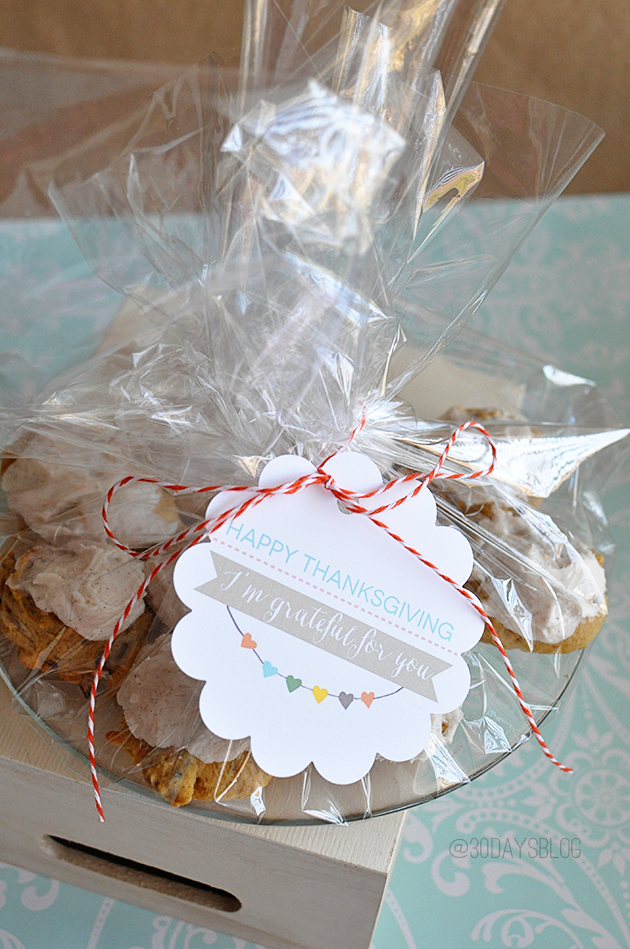 One of my favorite things to do is make treats for other people and drop them off just because.  Treats, cellophane, baker's twine and printable tags = happiness.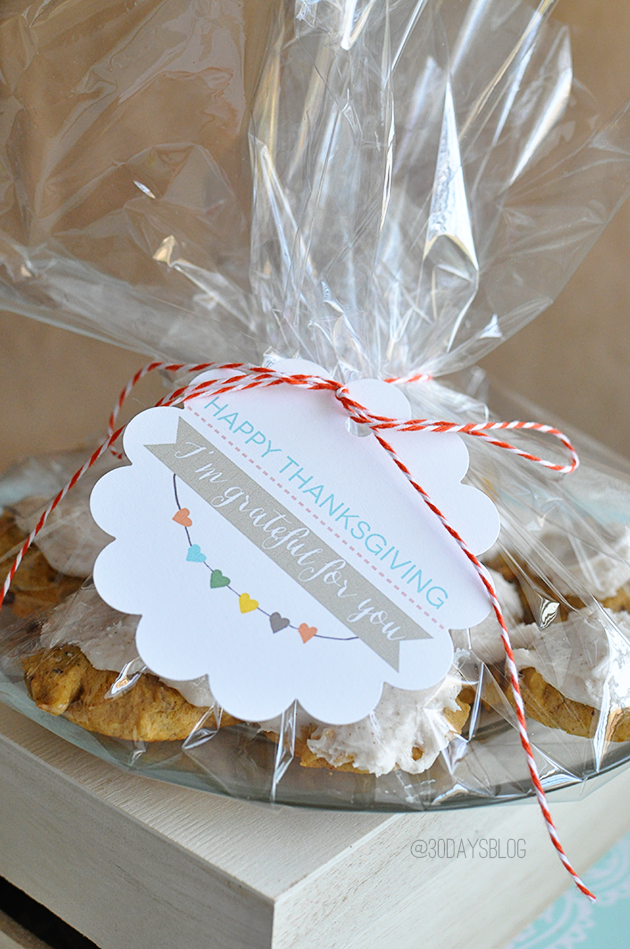 Download a sheet of printables and deliver some happiness to the people you are grateful for.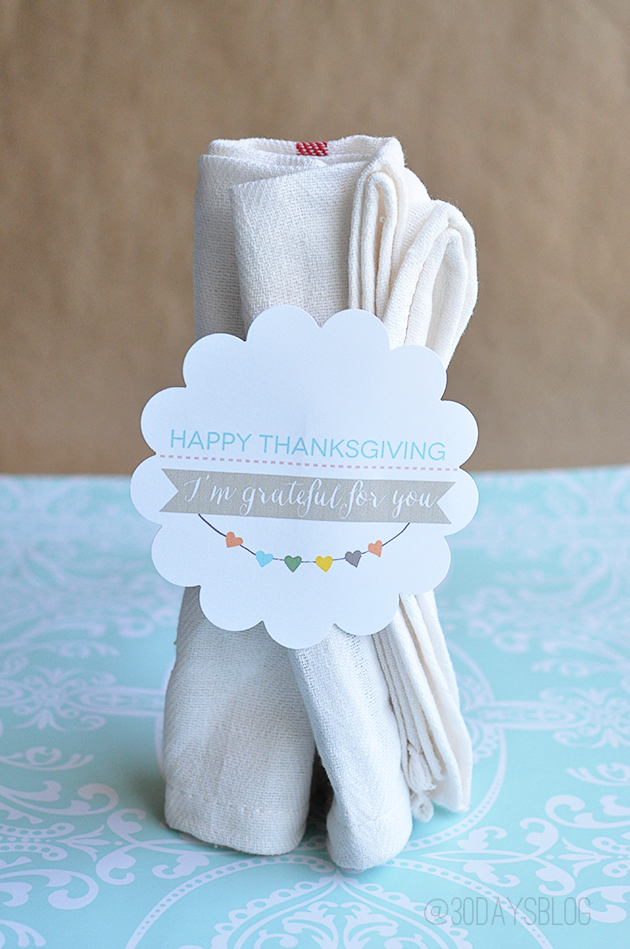 If you like this post, you'll like these too: