Need some help with boys bedroom ideas? If your son is into baseball, this one is for you!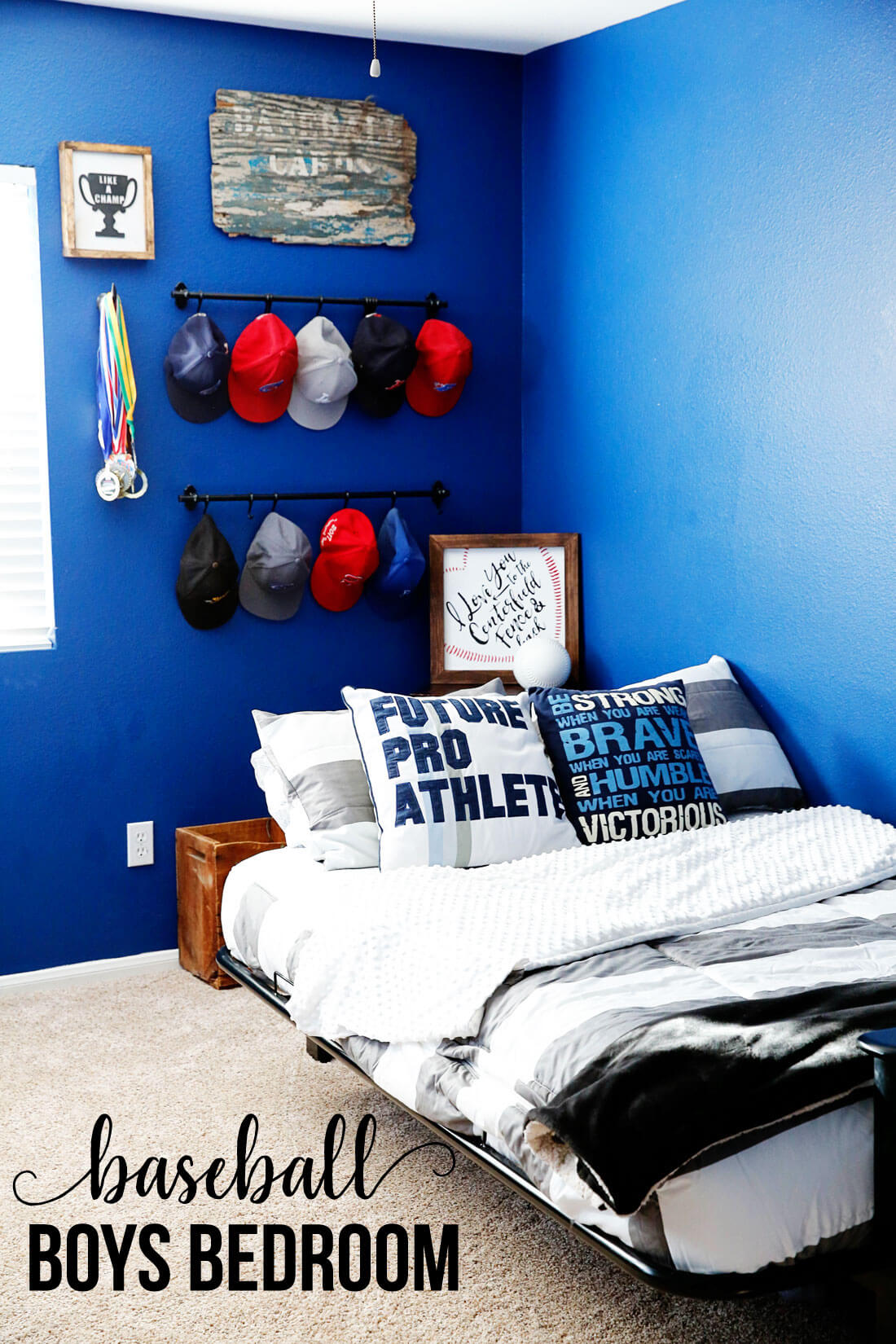 Pretty much since the day my youngest was born, he has had a baseball in his hand. Baseball has been his life. He's a Dodgers fan to the core (thanks to his dad!) and lives for playing on his travel team. His 10U team won the PONY World Series in Louisiana this summer. Making Drew's room a baseball theme comes as no surprise. For Julia's teen girls room I had a harder time!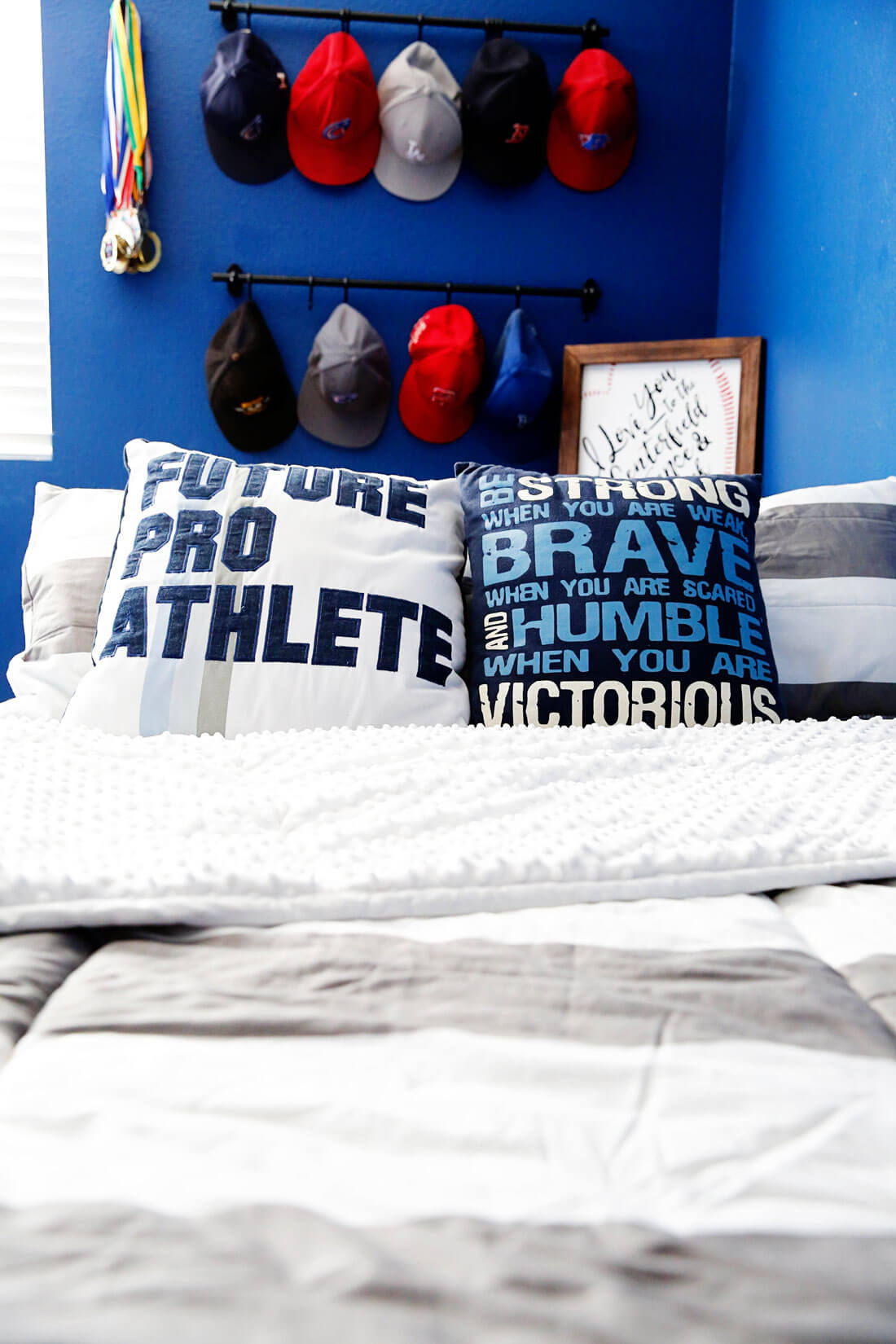 I gathered bits and pieces from here and there- a vintage sign that was a gift from a dear friend, a baseball light, some cute pillows. Drew has about a million hats that are all over the place. I had the hardest time figuring out how to hang them until I found these racks with hooks from IKEA. I got two and hung them up so now he has a place for all of those hats.
The one thing that Drew had issues with no matter what we tried — making his bed. We got him a futon so that he could use it as a couch and a bed. That just made matters worse. Until we got Beddy's. You've heard of them right? Beddy's are bedding sets that zip up. You don't have to deal with sheets, tucking in corners or any of that madness. A mom's dream!
The day the package arrived Drew was super excited. He liked the look of the bedding and when I told him that he could zip it up and his bed would be made, he was sold.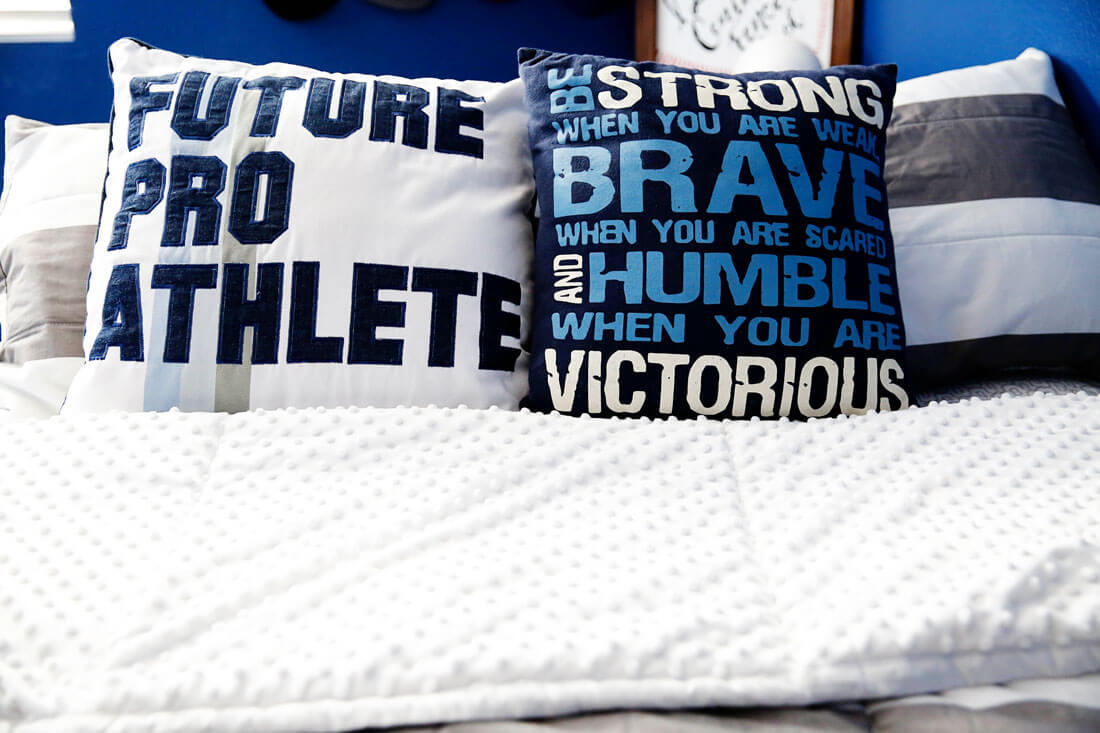 Not only is the pattern cute – I picked out Game On Gray for him – but it's soft and warm. There were four pillow cases that came with the set that match too. He is obsessed with this set and talks about how well he sleeps. That is a small miracle for the boy who has had issues with sleeping sometimes.
I also love that you can just pull it all off and throw it in the washing machine. I don't have to deal with a whole set, matching things, folding up and putting away. It's just one easy piece and then put it right back on. Tada!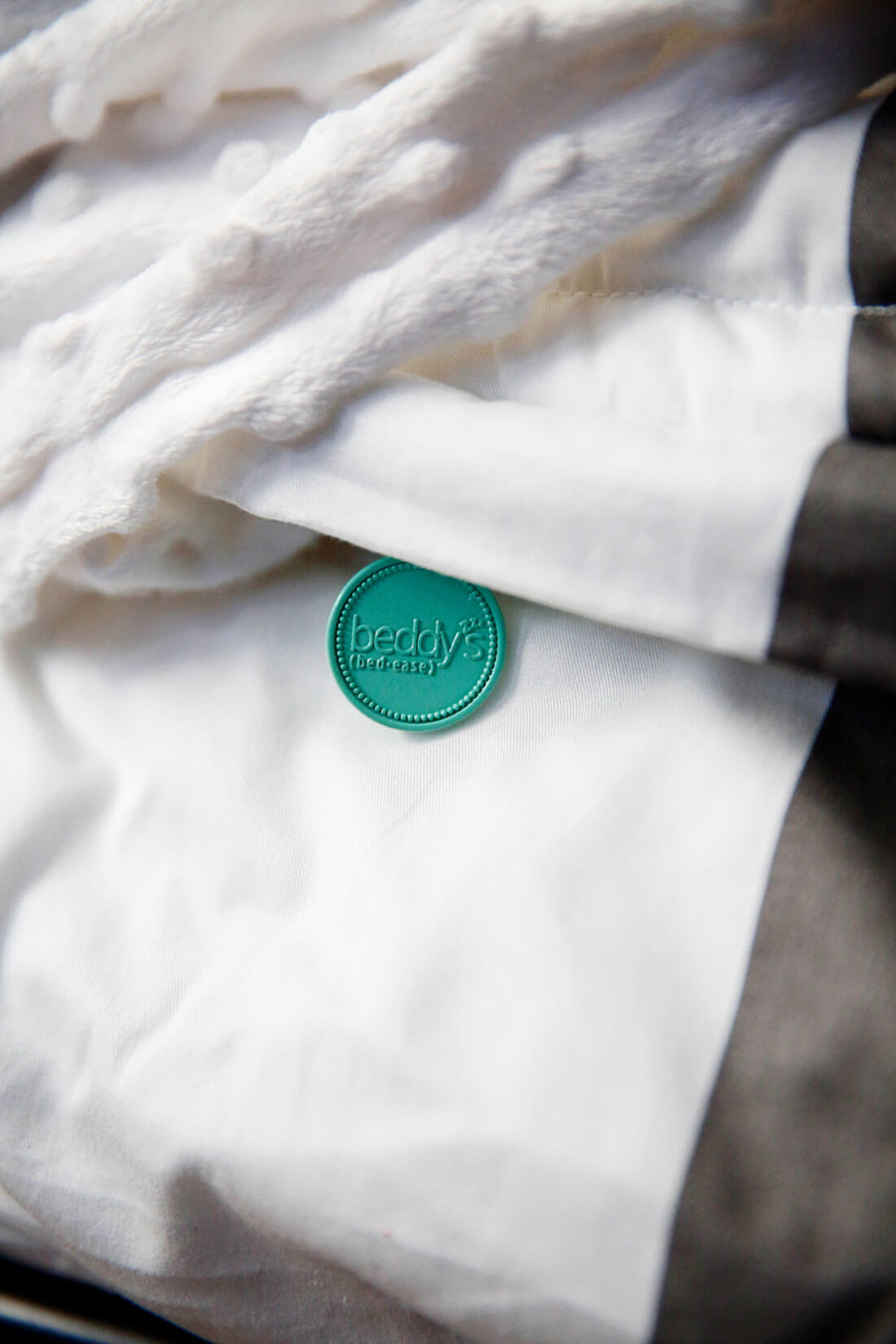 It's a win/win for everyone – cute bedding that's comfortable and easy to zip up!
If you like this post, you'll like these too: