Have I mentioned a few hundred times that we like to spend time together in the kitchen?  Well we do. I fully believe kids can cook and am proud of my little baker.  He loves to get in there with me and crack eggs, add ingredients and mix.   Cookies and bread are his specialties.  So he was more than happy to chip in for these Caramel Crunch Chocolate Chip Cookies.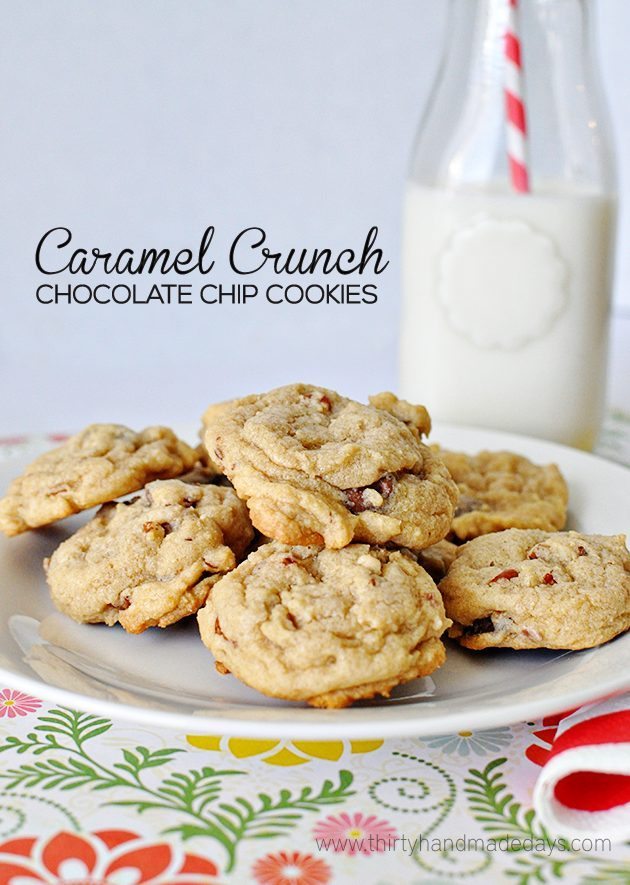 They are very similar to my FAVORITE chocolate chip cookies.  I just saw an ingredient at the store that I hadn't seen and knew I had to try it.   They were caramel filled milk chocolate chips.  And since I love caramel way more than I love chocolate, I wanted to take them home and experiment.  I didn't experiment much.  Just enough.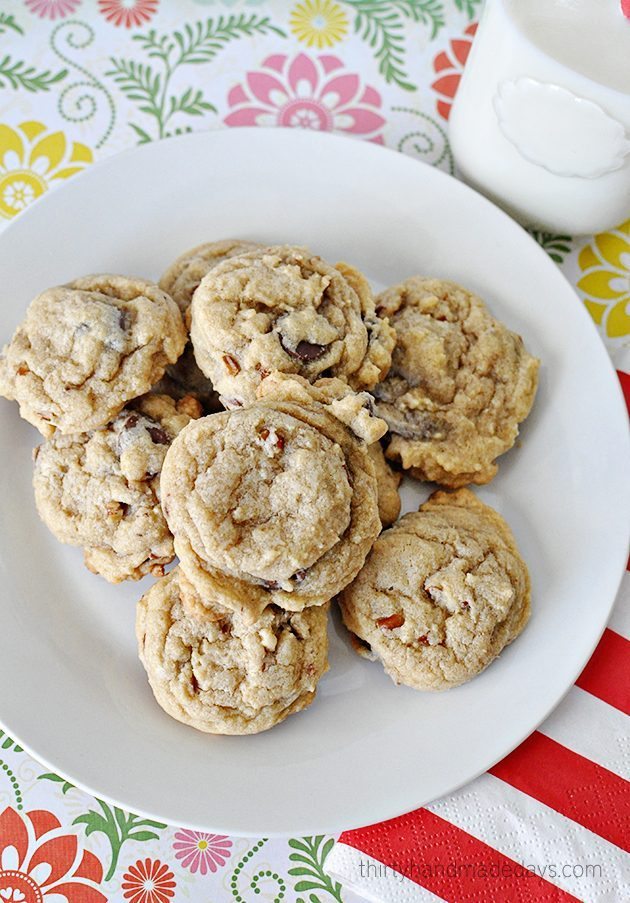 Caramel Crunch Chocolate Chip Cookies
Ingredients
1 c. unsalted softened butter (not melted)
1 c. dark brown sugar
¾ c. sugar
2 eggs
1 Tbsp. vanilla extract
3 c. flour
¾ tsp. baking soda
¾ tsp. salt
½ package Ghiarardelli milk chocolate chips
1½ c. milk chocolate chips with caramel filling (I used Nestle Toll House Delightfulls)
1 c. chopped nuts (I used pecans) opt.
Instructions
Cream butter and sugars.
Add eggs and vanilla.
Then add dry ingredients.
Fold in chocolate chips, caramel filled chocolate chips and chopped nuts.
Bake at 350 for 9-11 minutes.
Obviously if you don't like caramel or nuts, you can go ahead and take them out to make the regular chocolate chip cookies.  But I love the crunch from nuts and I love the creaminess of caramel.  So these were an elevated version of my favorite cookies.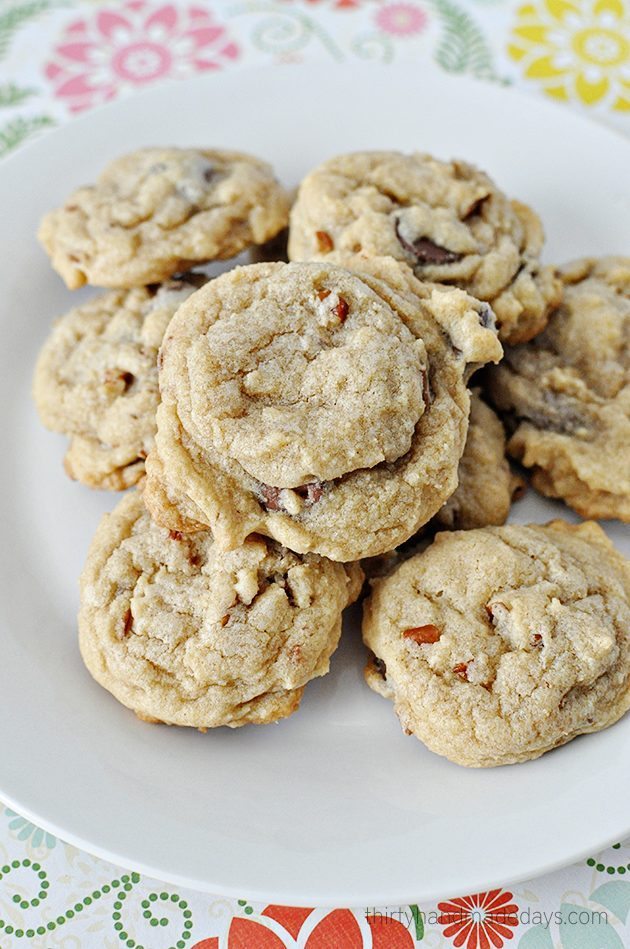 Make sure to check out 5 Tips to Make the Perfect Chocolate Chip Cookies.  These rules still apply!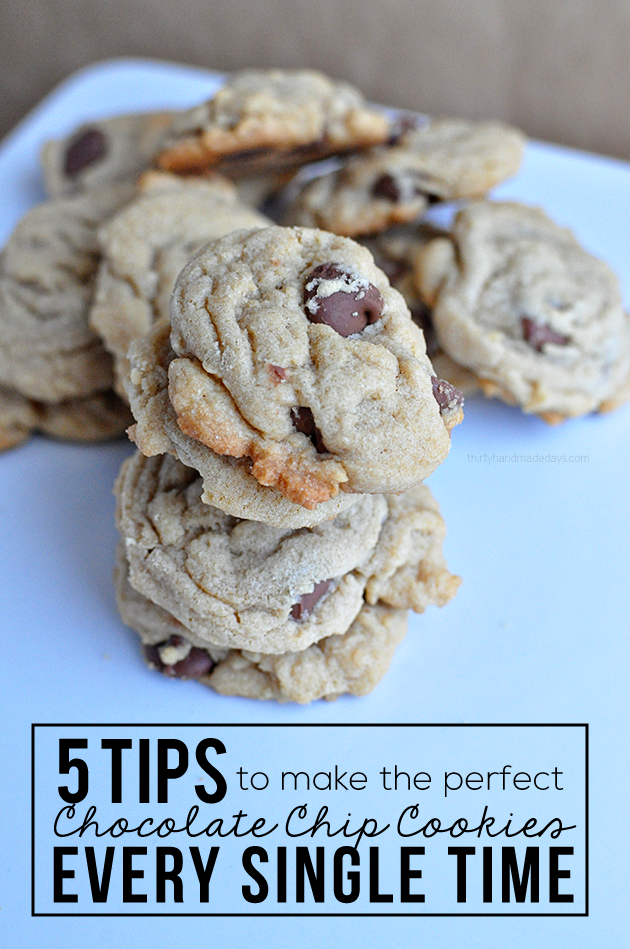 and if you are to trying other cookie recipes, pick one of these: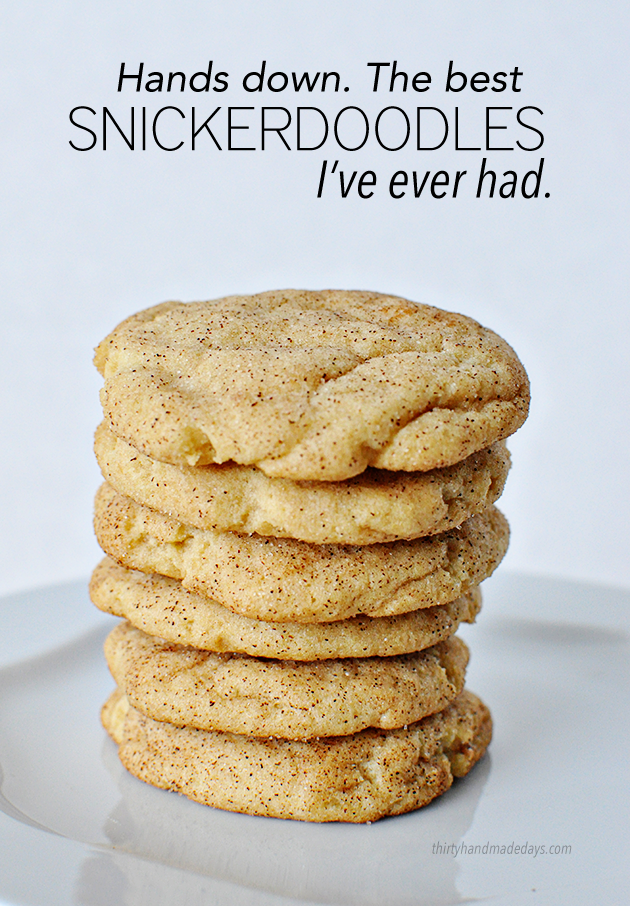 Snickerdoodles
White Chocolate Chip Macadamia Nut