I think it is pretty safe to say that everyone is on their summer vacations now. At least for kids, summer can be boring at times. This printable conversation questions card game will help beat those summer blues.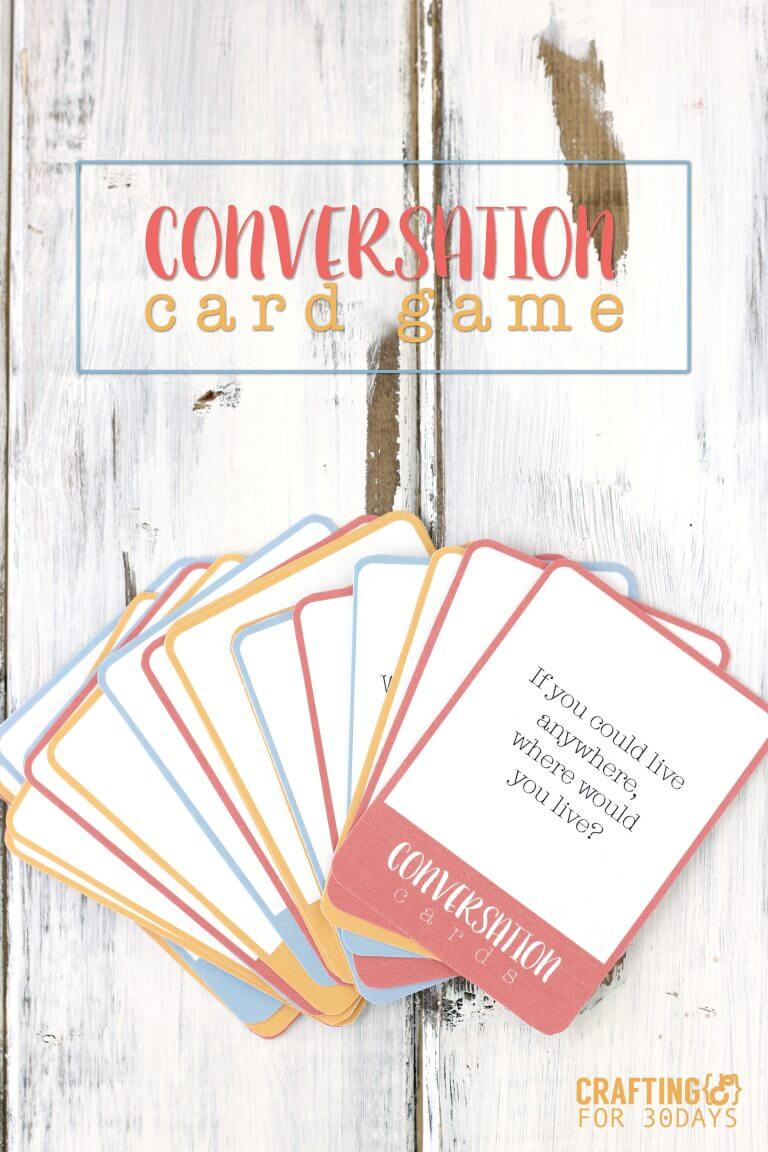 I know sometimes I wish I could feel bored again, but then I remember what a horrible feeling it is (haha). This printable "conversation cards" game is the perfect solution to this problem.
Conversation Questions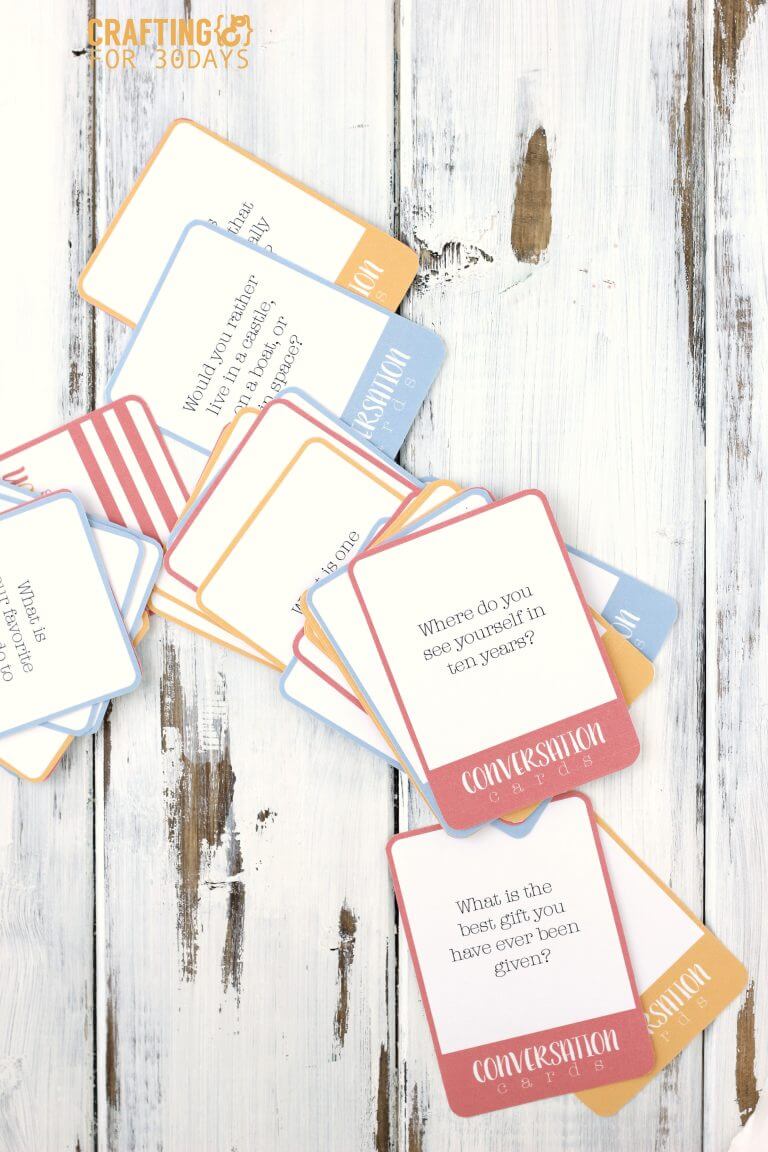 If you're looking for other ideas similar to this one, you'll like these posts too:
This game is pretty simple. All you have to do is gather a group of people and pick cards out, answer the questions on it, and use the questions to help start a conversation. These cards are available for FREE at the end of this post!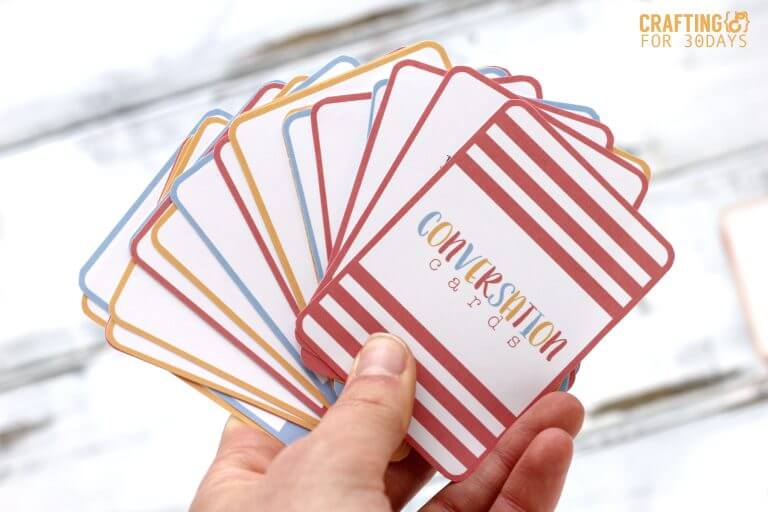 These cards are also the perfect solution to boredom on cantrips. Use the normally boring driving time as family bonding time by answering the questions and getting to know each other better. The questions ask things like "If you could open a restaurant, what food would you serve?" and other out of the box questions that normally wouldn't come up in day-to-day conversation.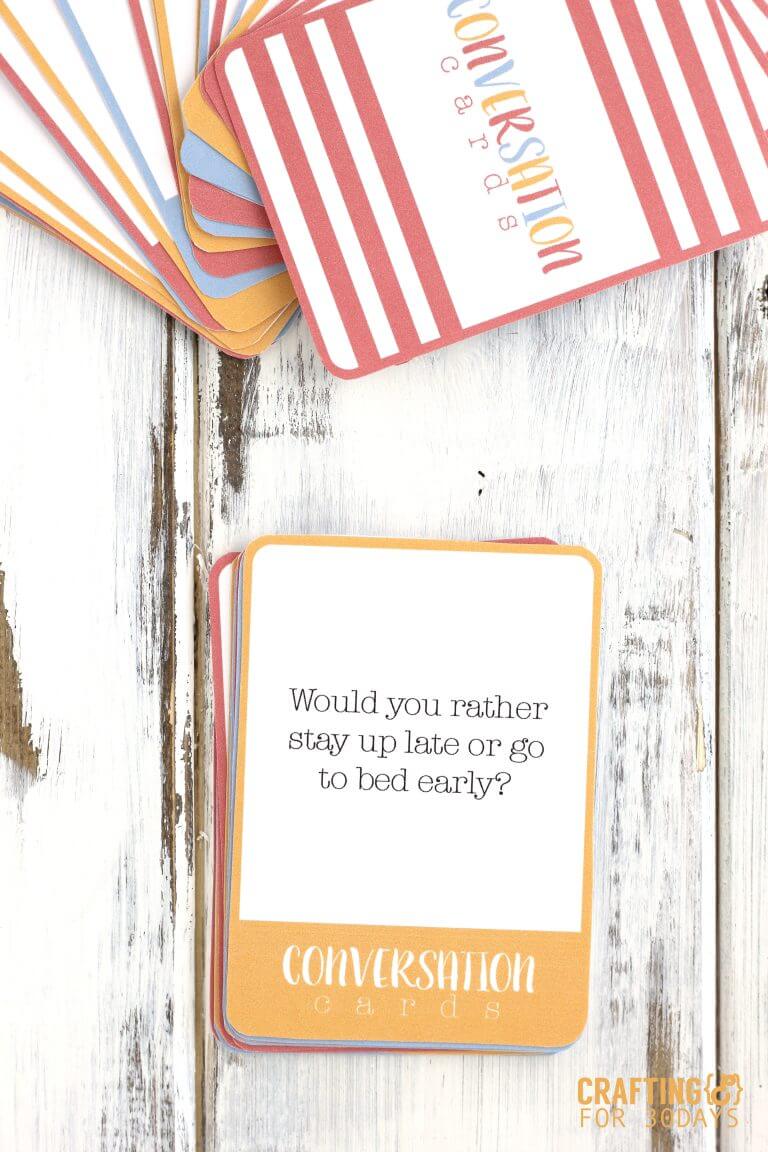 I used them with my family at the dinner table a couple of nights ago and they were a hit. It was so fun to learn new things about all of the members of my family. By the way, these  plastic Extra gum containers make a great case to hold the cards in. I also love the fun and bright colors featured in the designs. They just make me so happy to look at :). Don't worry about running out of questions anytime soon either, I created five sheets of cards each with completely different questions.
Conversation Games
HOW TO PLAY: 
First, download the card file sheets onto white card stock. The link to download the cards can be found at the end of this post.
Get a group together and take turns letting participants choose cards. You can either have everyone answer, or just have the person who drew the card answer it.
Instead of just answering the questions, try to explain why this is your answer. This will help formulate a conversation and help players to get to know each other better.
Thanks for reading everyone! I hope you all have a wonderful week and an amazing summer! Don't forget to check out my blog for more inspiration and projects.