How important are good manners these days? It seems like some of the standards have changed! Let's discuss.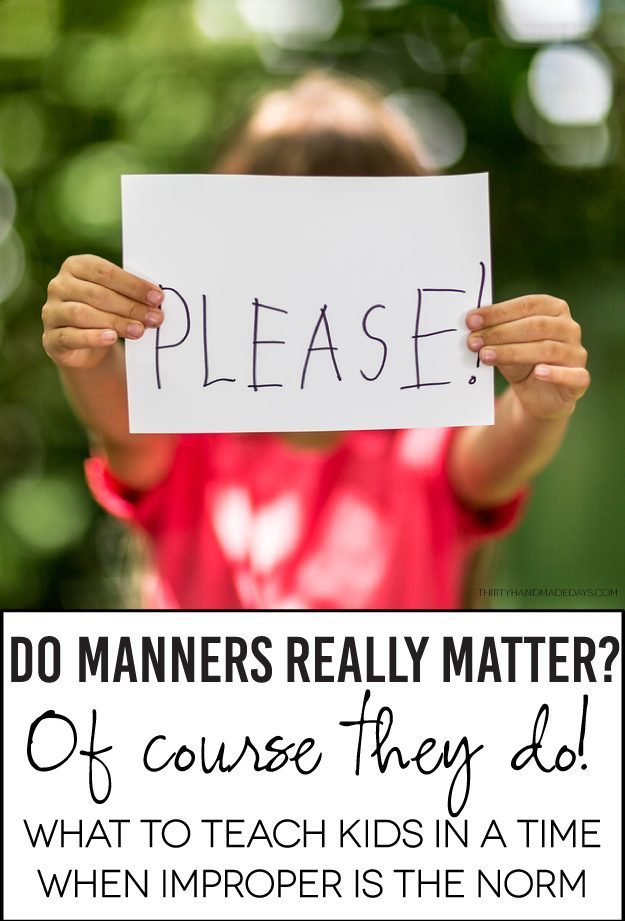 I've been a mom for more than 20 years now and I still don't even have it close to figured out. While there is a lot of debate on how to parent, I think it's good to talk about guidelines and expectations. Today I want to talk about having good manners.
Most of the time I post about things that we are dealing with in my house. This is definitely an issue in our home. I did some research on what types of manners should be expected and will talk more about the best way to go about that in another post.
I can often be heard saying "Mind your p's and q's" to my kids before they go anywhere. Thank you Mom for saying that 910393472 times so now I've passed it on to my kids. They know that I expect them to be polite, say please and thank you wherever we are. I'd like to think that they are kind and helpful too. But they could definitely use some help with table manners and interrupting and more. I mean A LOT of help. Did I screw up? Am I a poor example of this? I'm not sure. But I do know that they need to be taught better and so we're going to work on it at home.
Good Manners
There are more that could be added to the chart I created below. As always, do what works best in your home! But these are the manners that I think really build character and define who a child is.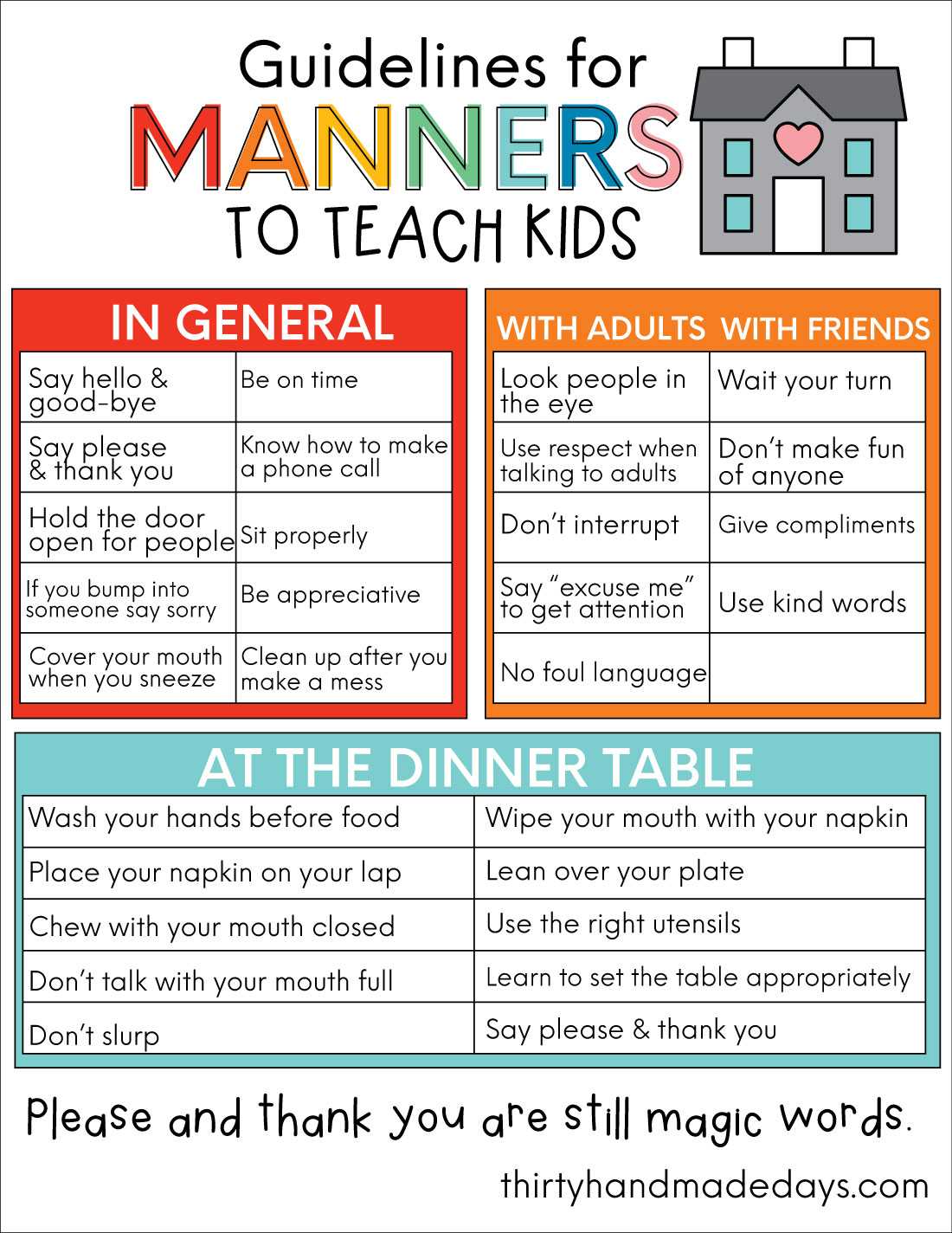 Download this manners chart. For personal use only.
Other Parenting Charts + Guidelines
If you like this post, you'll like these too: