You need to look no further for the most incredible cheese dip you've ever had because I have it for you. It's a Copycat Torchy's Queso dip recipe and it is straight from heaven.

I grew up in the San Diego area. We lived in the land of amazing Mexican food. I didn't know how good I had it until I moved away and now nothing beats a Rico's bean and cheese burrito. My brother and his family moved a few years ago to Austin, Texas – land of every kind of food. I finally got to visit him this winter and he casually mentioned that we needed to go to Torchy's on the way to the airport. So we did. It was life. changing. Dramatic? Probably. But oh my word every bite was incredible. My absolute favorite was the queso and chips. I think I said "Oh my gosh, this is so good!" at least 5 times. And I meant it.
Queso Dip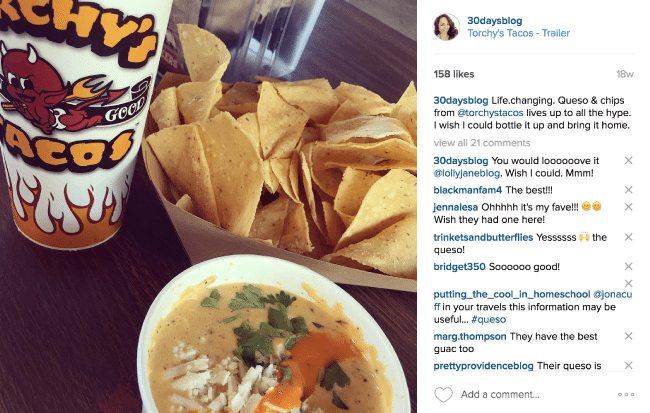 I couldn't help but share the amazingness on Instagram. 
It's not hard to recreate at home if you have the right ingredients. I wish we lived close to a Torchy's or that they would open one in my area. But for now, this will definitely fit the bill until my next visit to my brother's house.  Major thanks to Megan Brunson for this recipe that was given to my brother.   And to my sister for making it for Easter.  It made me weak in the knees….
If you like this recipe, you'll like these too:
Queso Dip Recipe
Copycat Torchy's Queso
Copycat Torchy's Queso
Ingredients
16 oz fire roasted salsa
4oz green chiles
32 oz velveeta
⅓ cup cream
Instructions
Mix together over medium flame until melted and hot.
Stir continuously.
Top with guacamole, cilantro, crumbled or shredded queso fresco and Torchy's Diablo sauce.
If you don't have access to Torchy's sauce, add your favorite hot sauce.
Normally you put the guacamole in the middle and then pour the cheese sauce over it.
Then top with the queso fresco and cilantro.
Recipe from Megan Brunson.  
To do it the Torchy's way, you will add your guacamole to the middle of your bowl.  Like so: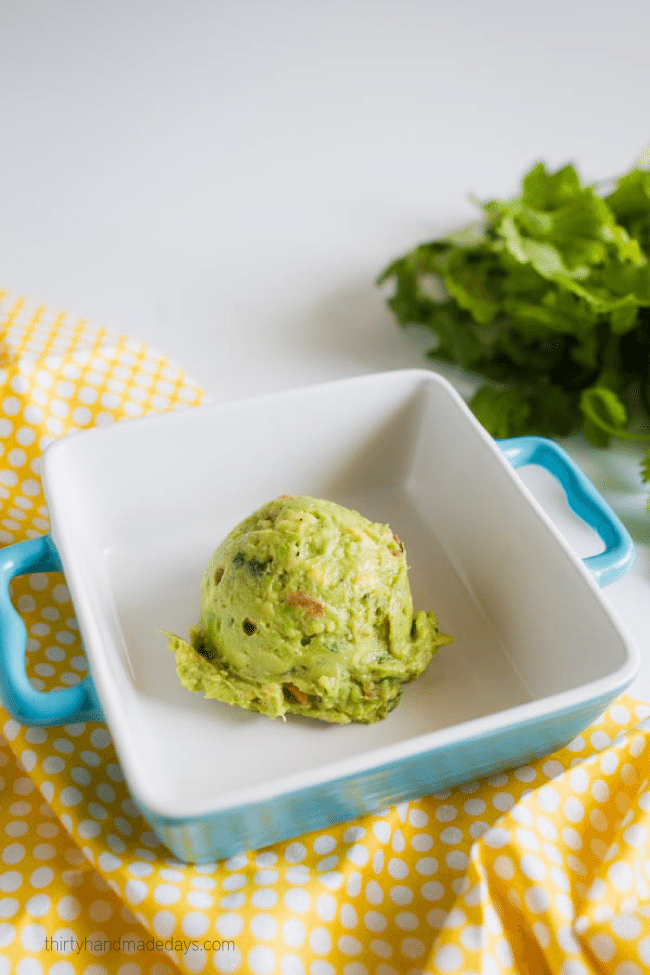 You then add your queso dip: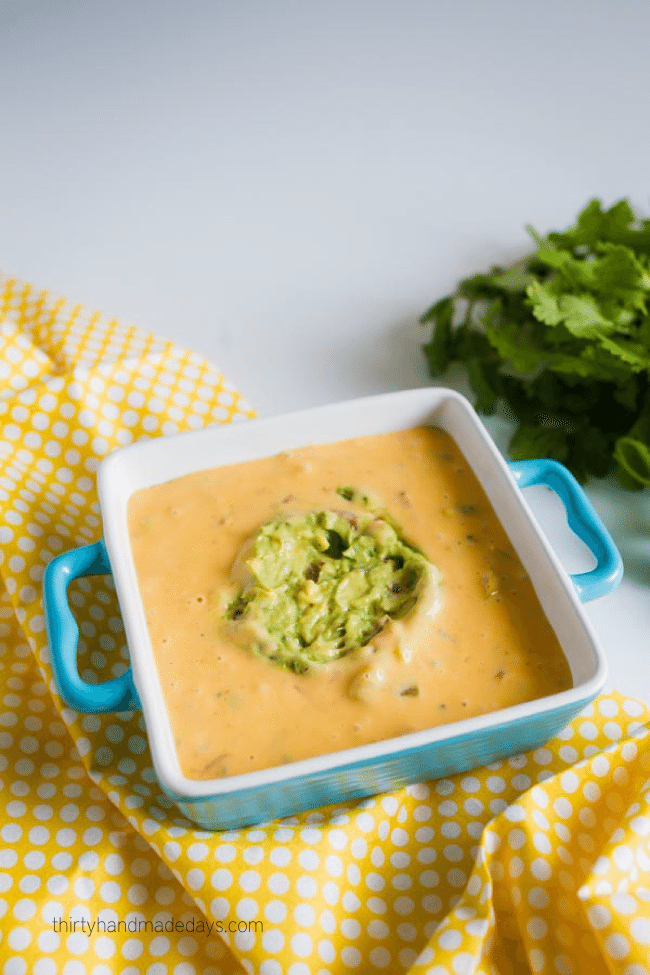 And next the hot sauce: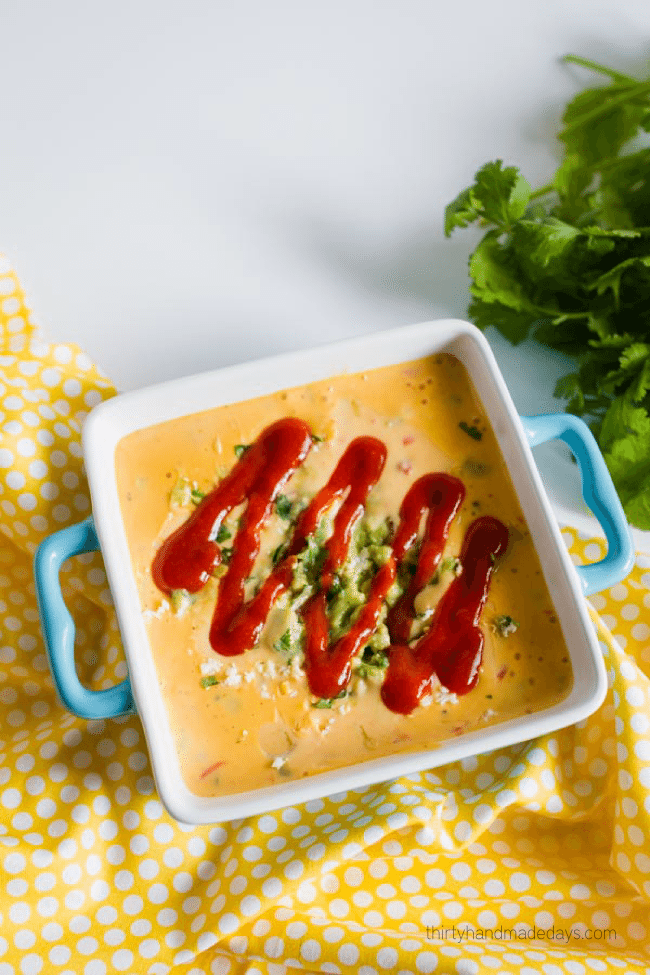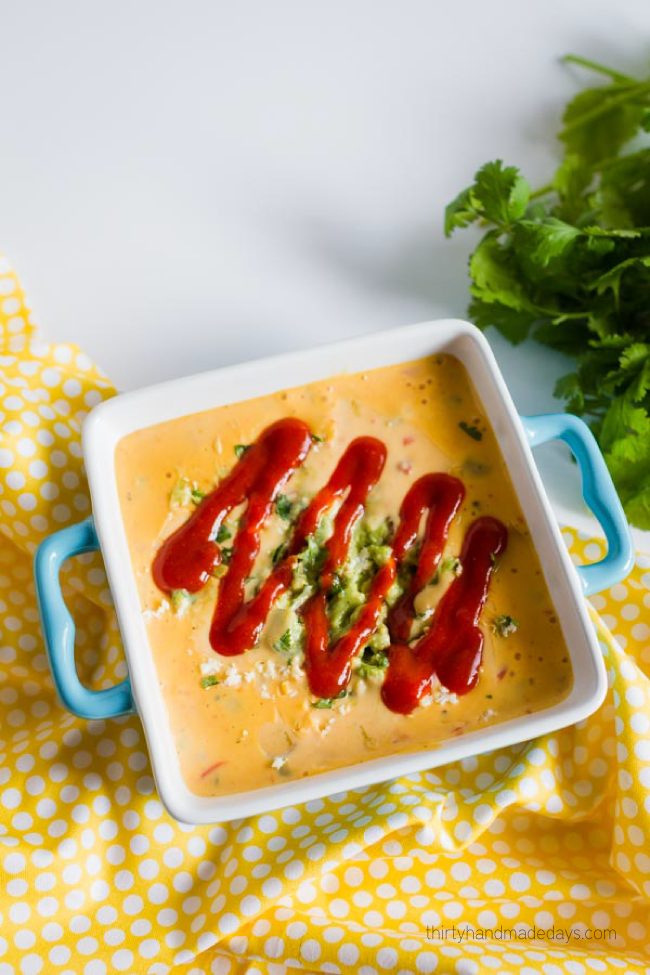 Then add queso fresco and cilantro (if you like it!):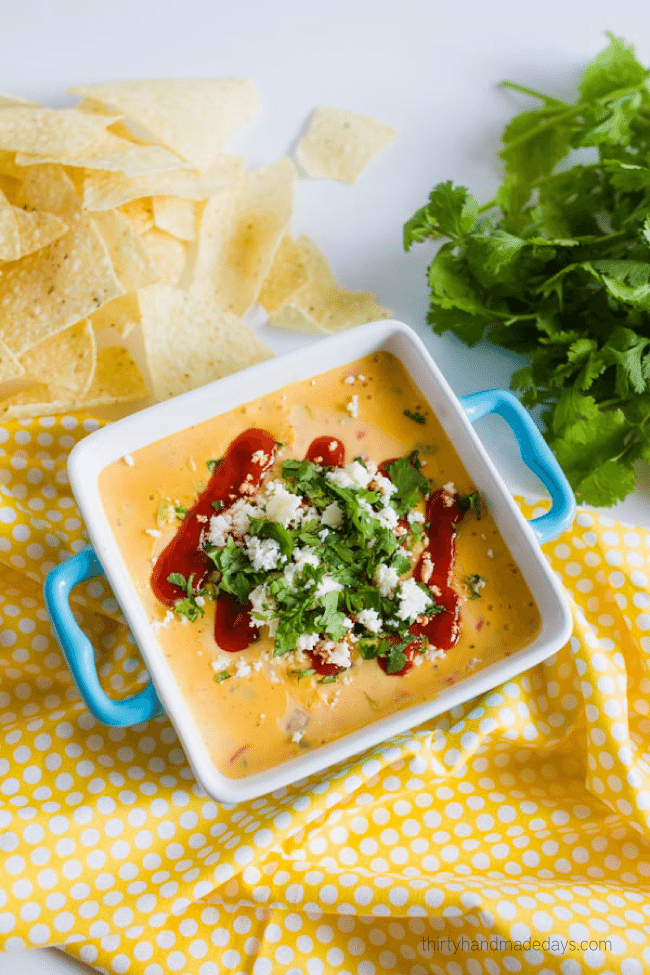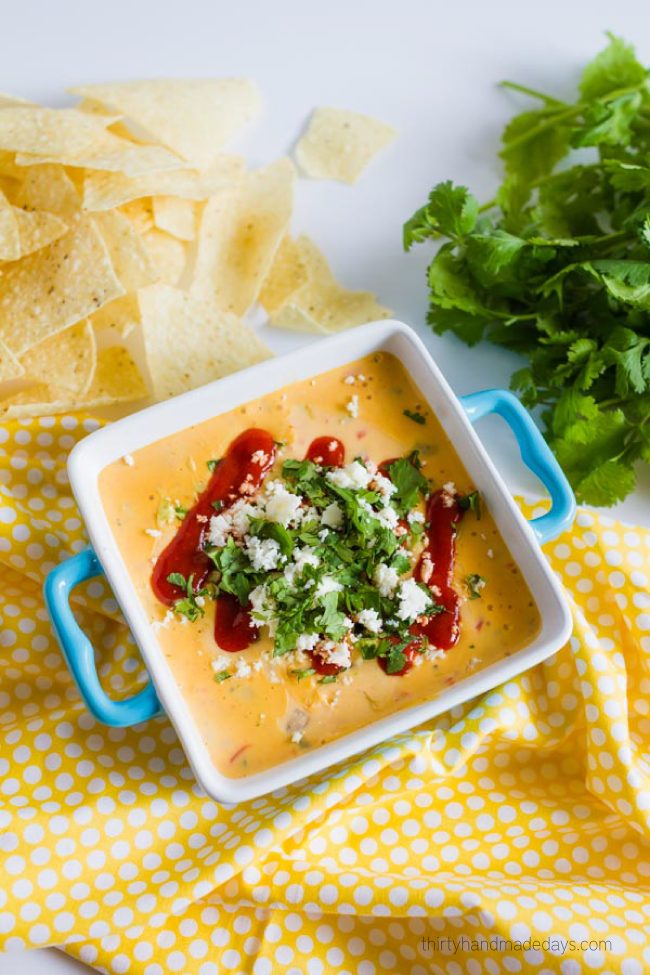 Grab some chips and dig in: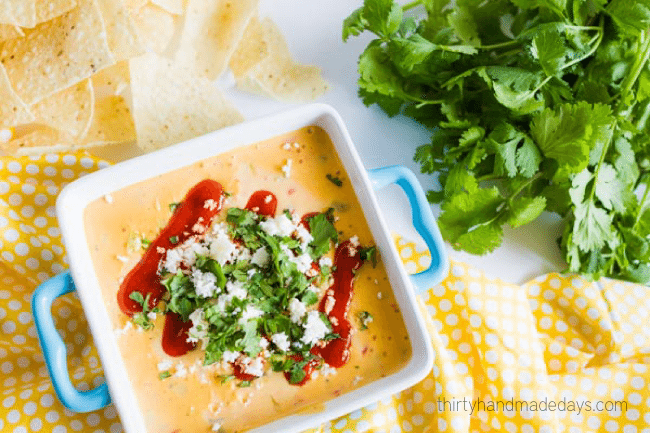 Food styling and photography courtesy of My Name is Snickerdoodle.