My best friend gave me this layered bean dip recipe years ago and it's always a crowd pleaser.  It has a kick and everybody loves it.  Do you have some Super Bowl recipes to share?  This one falls right in there with savory appetizers.  Mmmm…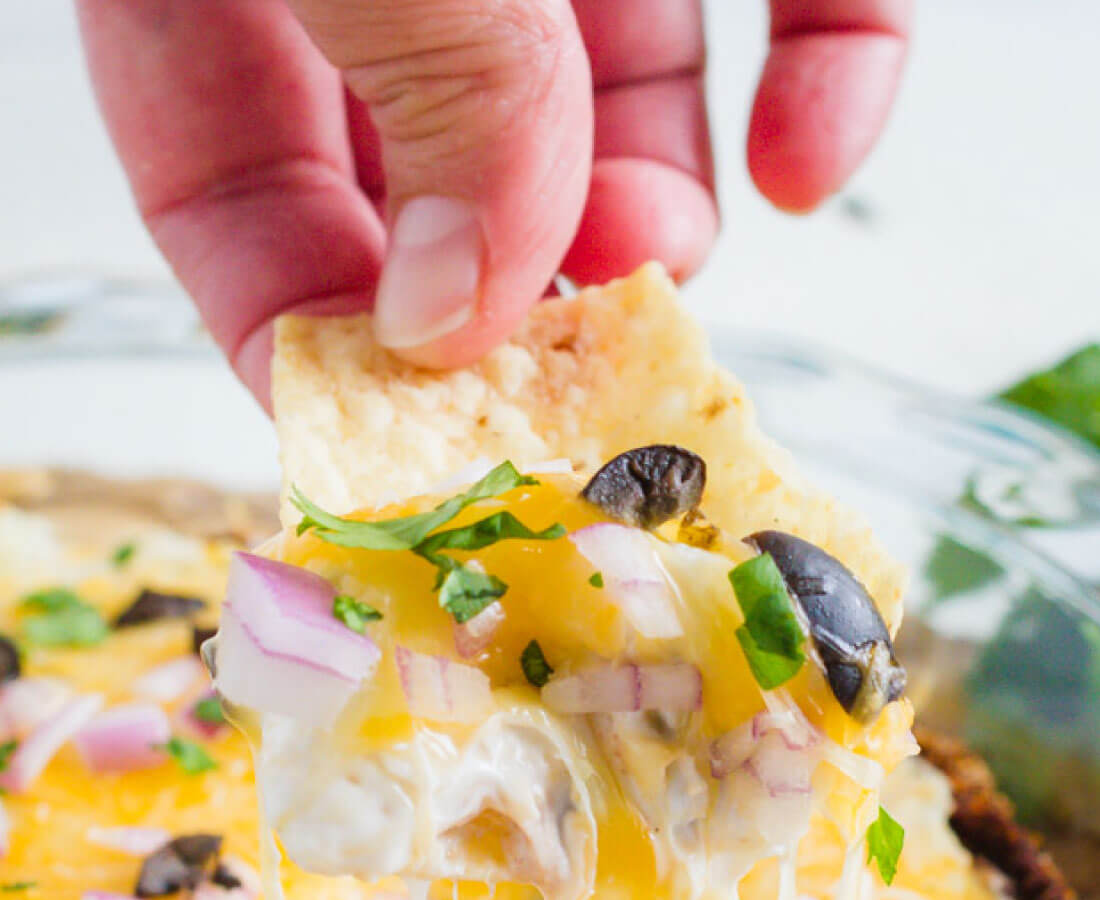 I've made this recipe to bring to lots of potlucks and gatherings with friends and family.  People always ask for the recipe because it's different from the standard seven layer bean dip.
Bean Dip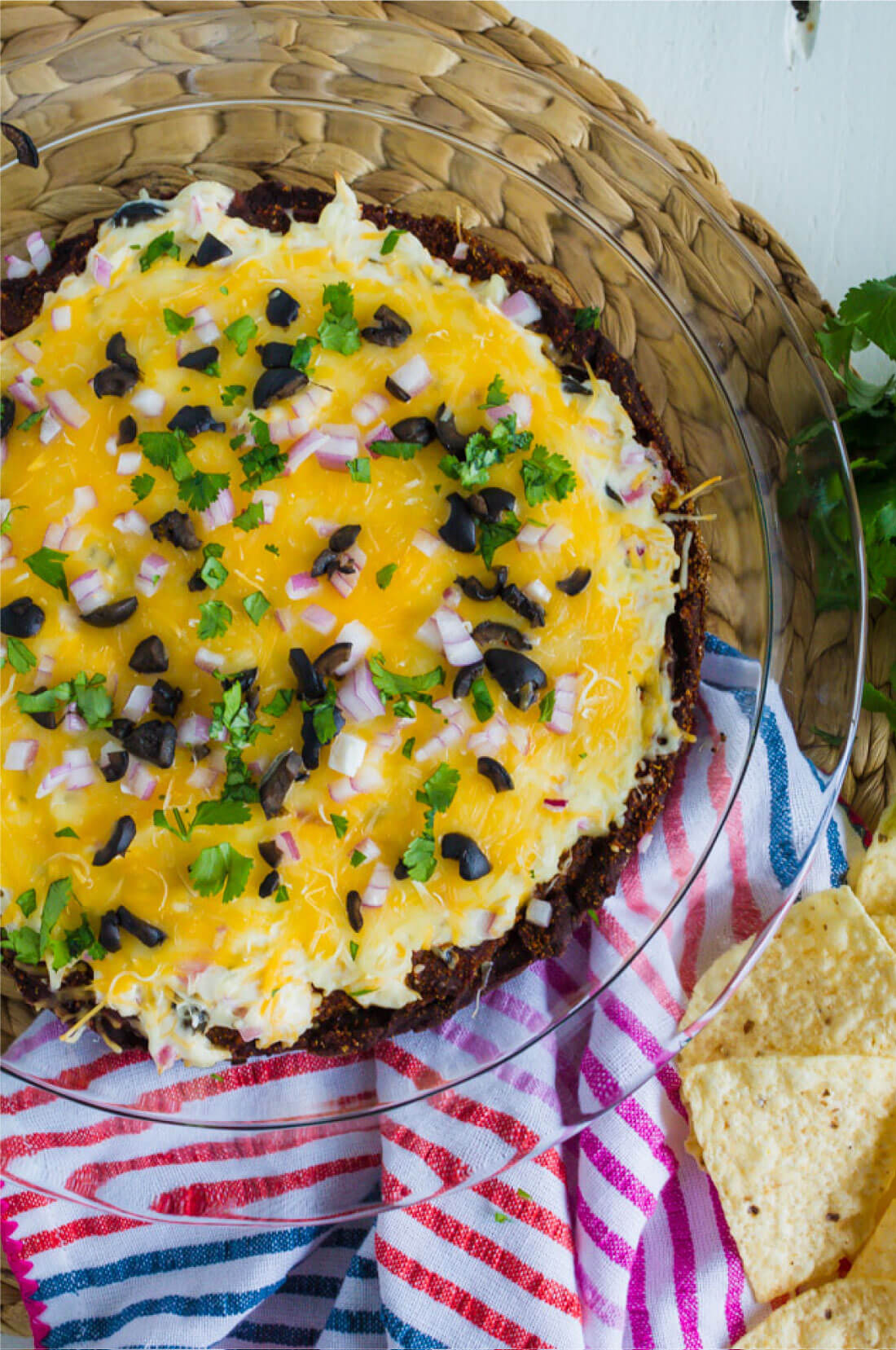 You can make your own tortilla chips – have you done that before?  Soooooo good.
If you like this recipe, you'll like these too:
Bean Dip Recipe
Chile Verde Layered Bean Dip
A bean dip with a kick- tastes perfect with tortilla chips.
Author:
Mique from 30days
Ingredients
1 can 16 0z. refried black beans
1 tsp. + 1 Tbsp. southwestern dry seasoning (fajita seasoning)
1 Tbsp. lime juice
1 8 oz. pkg cream cheese softened
1 4 oz. can chopped green chiles undrained
1 garlic clove pressed
1 c red onion finely chopped
1 3 oz. can chopped olives divided
5 oz. shredded cheddar cheese divided
1 Tbsp. finely chopped fresh cilantro
Instructions
Preheat oven to 400.
Small bowl mix beans with 1 tsp seasoning mix.
Spread in bottom of baking dish.
Mix cream cheese, lime juice, chiles, garlic and 1 Tbsp. seasoning mix until smooth.
Add onion, ½ of olives and 1 cup of cheese.
Mix well.
Spoon over bean layer.
Bake for 20-25mins or until well heated.
Sprinkle with remaining ¼ c cheese, olives and cilantro (in that order).
Enjoy!!!
For non cilantro lovers (raising hand here!) , you can just leave it out.  If you don't like olives, this recipe probably won't be for you.  Everyone else- eat up!!