Every Christmas we make treats of some kind to deliver to neighbors and friends. It can be a big undertaking and I'm always on the hunt for really good, EASY recipes.  Years ago I found this recipe for Cranberry Pistachio Christmas Cookies and have been making them ever since.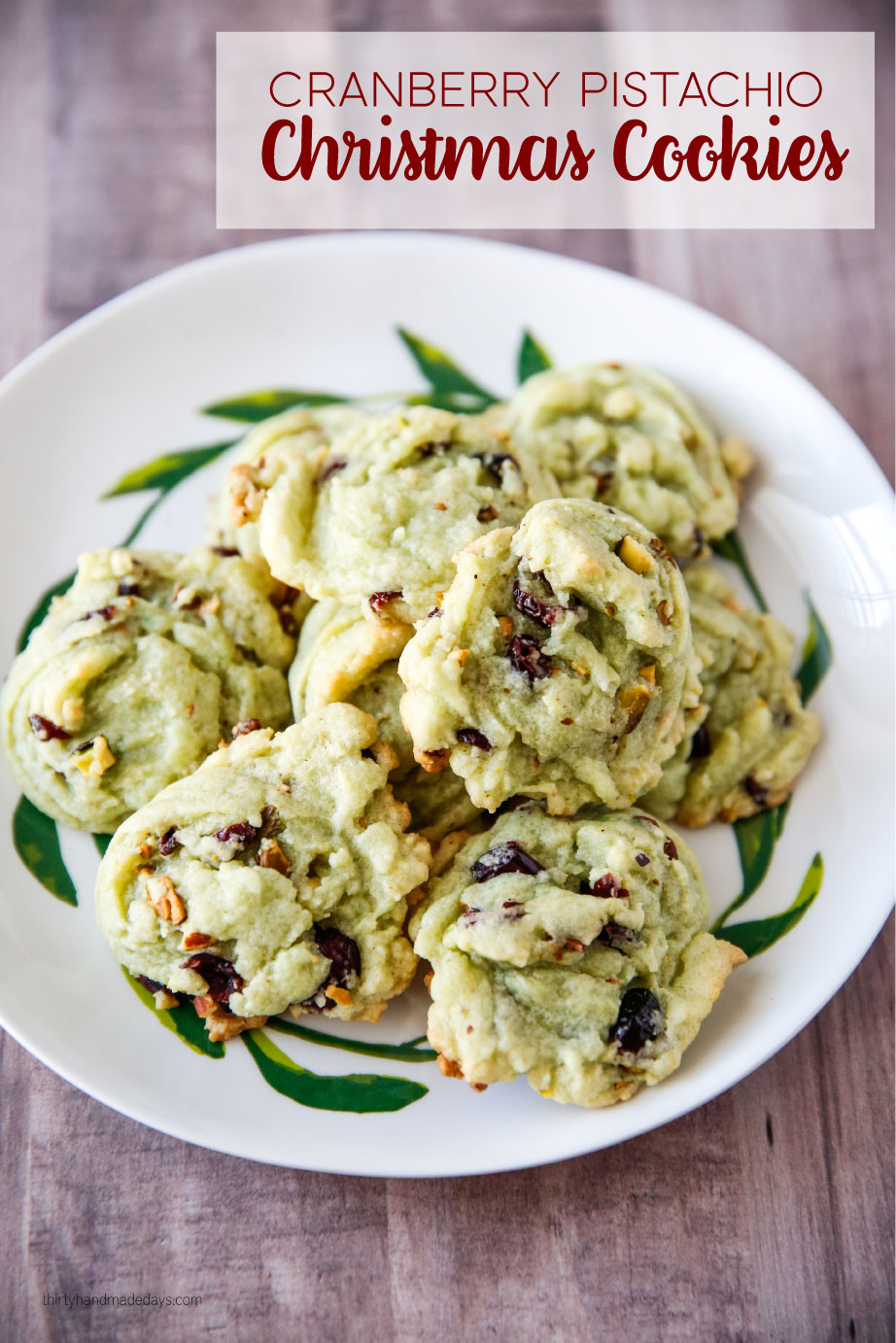 Our friends and family love them too and can't believe how easy they are to make!
The only bummer is that pistachios can either be a) a pain to buy shelled and open them all up or b) really expensive to buy unshelled in bulk.  I've done it both ways and in my opinion, it's totally worth it to buy the unshelled kind and go with it.  So that's what I do every year.  Here's the simple recipe: 

Cranberry Pistachio Christmas Cookies
Ingredients
1 (1 lb 1.5 ounce) pouch Betty Crocker Sugar Cookie Mix
1 box (4 oz) pistachio instant pudding and pie filling mix
¼ cup flour
½ cup butter, melted
2 eggs
1 cup dry roasted salted pistachio nuts, chopped (I buy the unshelled ones - so much easier!)
½ cup chopped, dried cranberries
Instructions
Preheat the oven to 350 degrees.
In a large bowl stir cookie mix, unprepared pudding mix, and flour.
Add melted butter and eggs and stir until mixed.
Add pistachios and cranberries and mix well.
Drop by rounded spoonfuls onto a parchment lined cookie sheet. (I use my cookie scoop!)
Bake for 8-10 minutes. DO NOT OVER BAKE. They won't be as green.
They won't look done but take them out and let them sit.
Cool on a wire rack and serve.
This recipe is originally from Betty Crocker.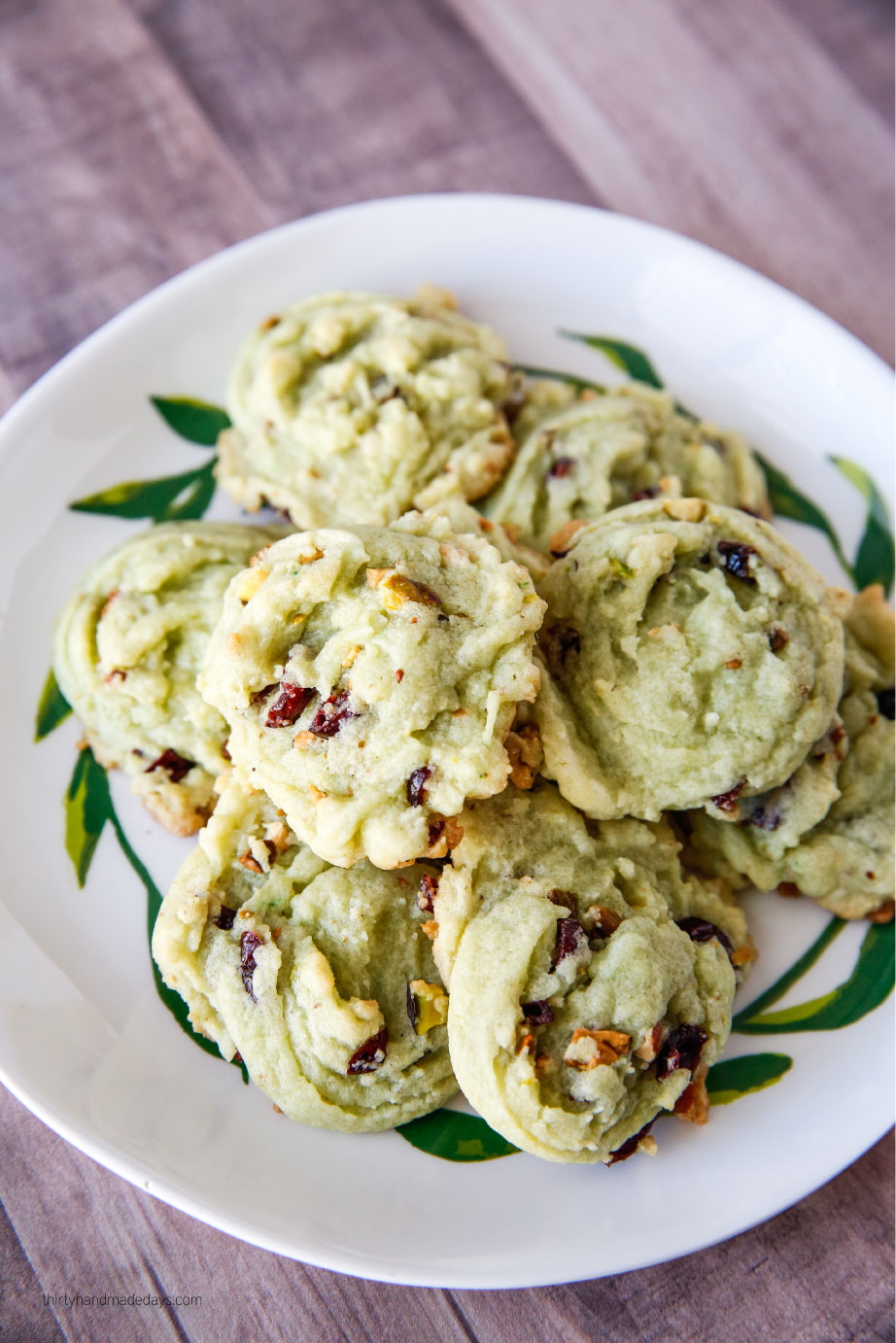 Did you see the awesome Christmas bundle that I'm a part of?  This cute tag is from that bundle and is perfect for these cookies!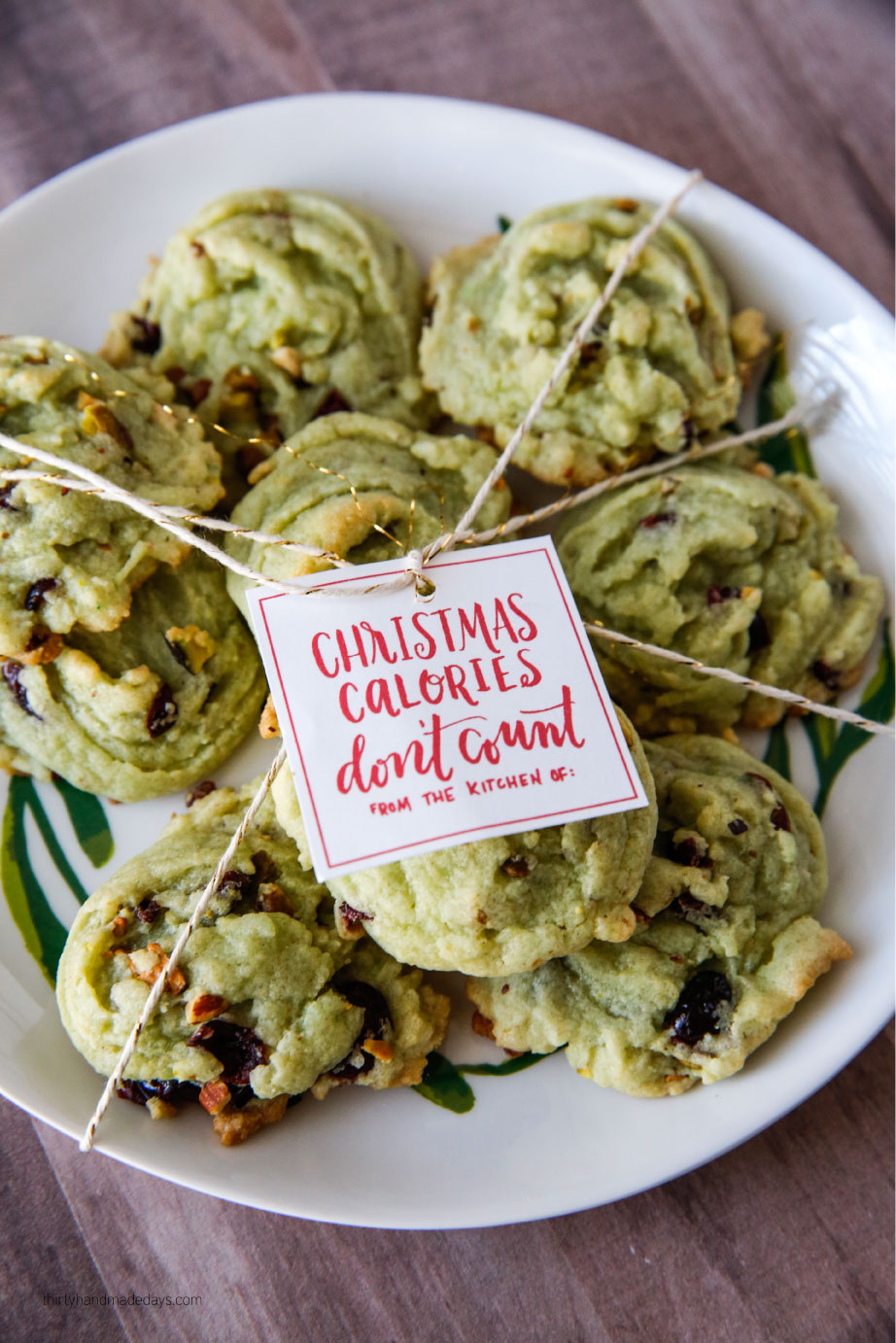 If you like these Christmas cookies, you'll like these recipes too: