Need help with a routine for your kids and family? Use this printable daily schedule template to help get organized!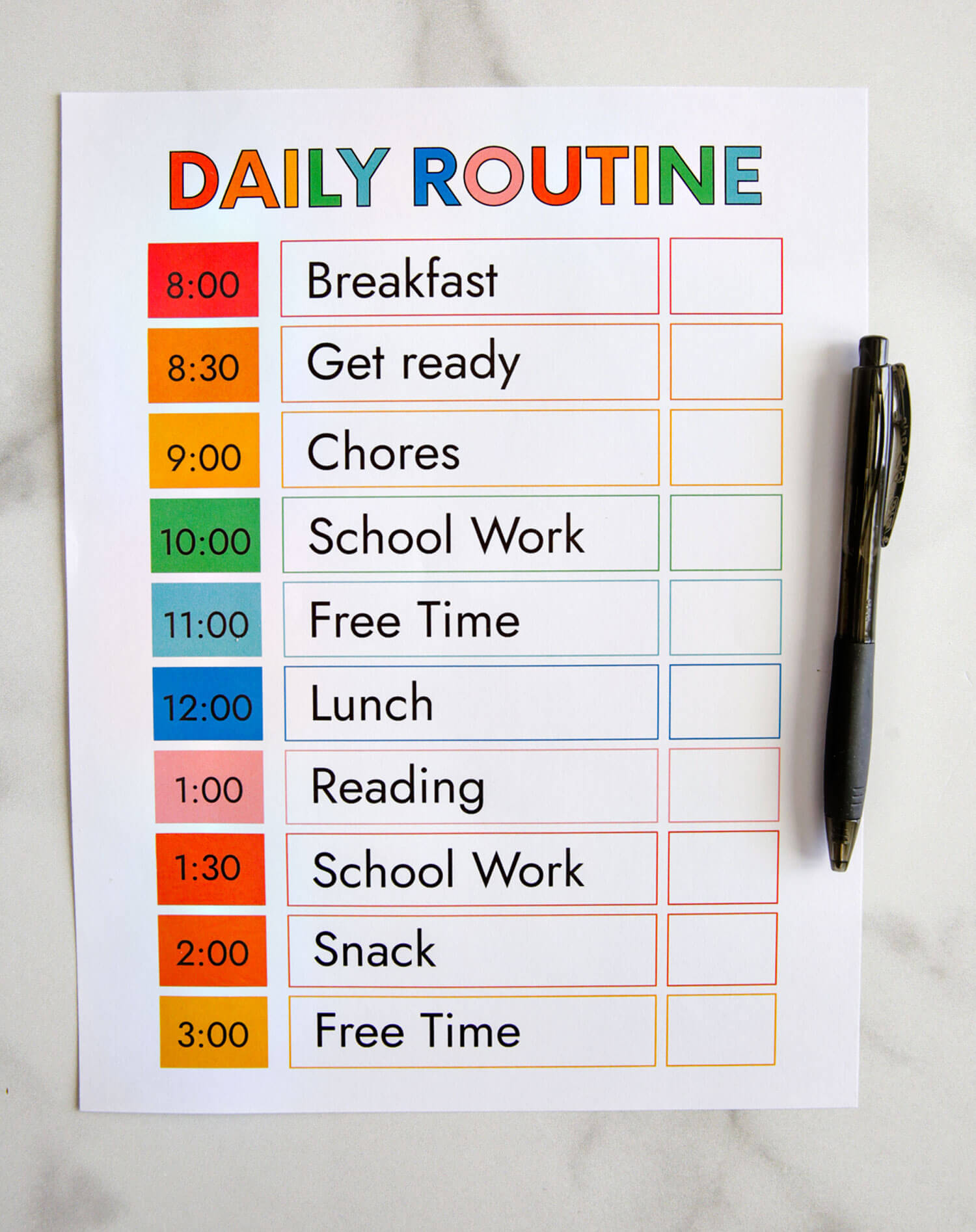 I've been on a major purging kick lately, cleaning and clearing everything out.  While cleaning out, I have found several daily schedule and chore charts for my kids.  Apparently I've been trying to get my kids on track for years.
With our school district announcing that we will start with an online only option this year, I knew that having some kind of daily routine was important.  Kids need consistency.  This is my attempt at helping with that!  After moving to online only in the spring, I create this homeschool schedule.  This printable can be use with that one too.
Daily Schedule for Kids
Simply use this printable daily schedule template to help your kids stay on track every day:
My suggestion is to use a laminator or sheet protector so that they can use it with a dry erase marker over and over.  It can be used on a clipboard or hung up on the fridge.  You can make one for each child or one for the whole family to use – whatever works in your home.
Some of the things I have and use often for printables like this one:
Daily Schedule Printable
Get the download by subscribing to my newsletter:

Other Printable Templates