Need some structure while you stay at home? Use my printable homeschool schedule and coordinating sheets!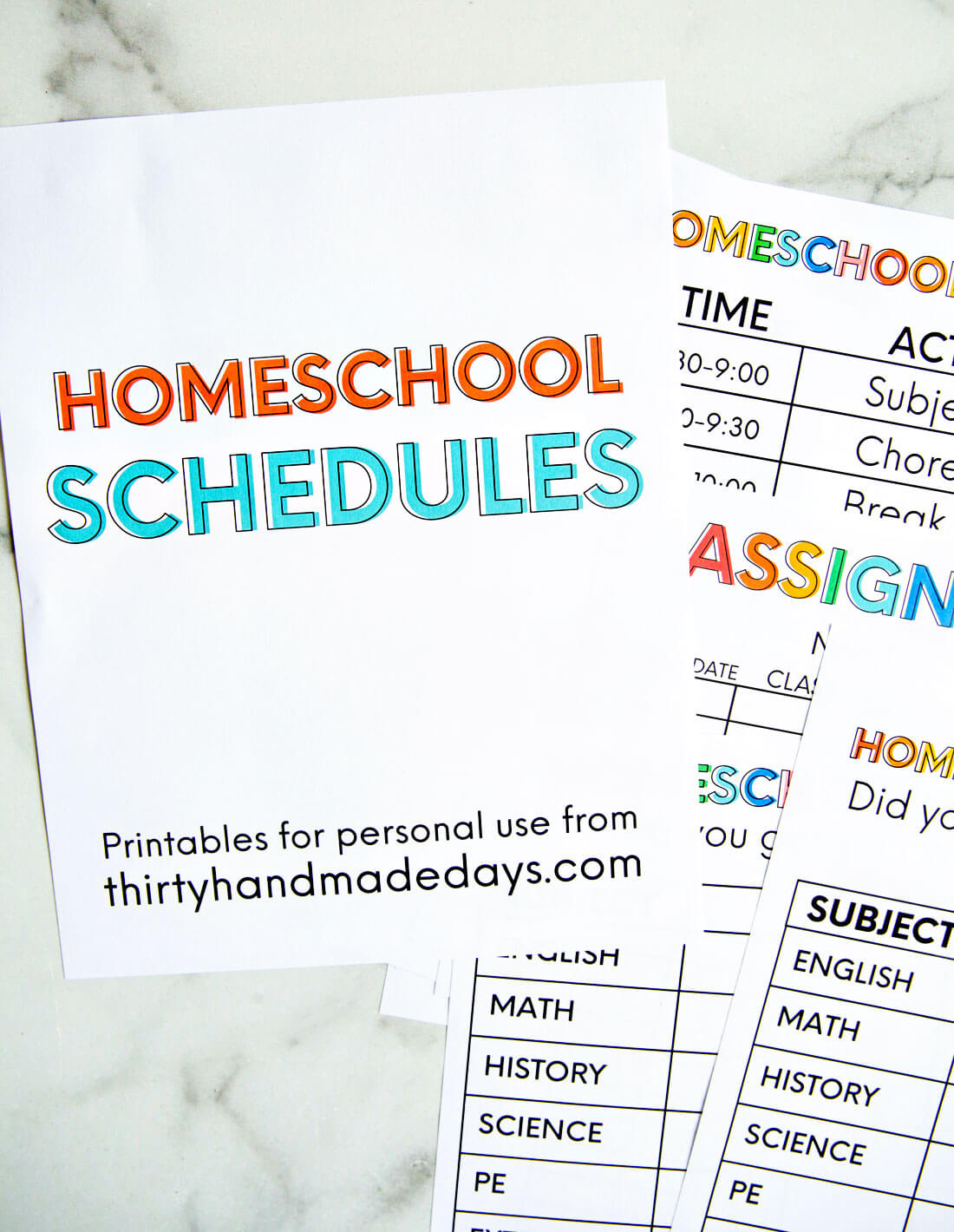 With everything going on, I've been asked to share some type of homeschool schedule. We're all in this together and trying to find our way. Parents have been thrust into roles they never thought they'd have! If you do better without a schedule, there's no judgment from me. Now, more than ever, you need to do what works best for your family.
Homeschool Daily Schedule
One of the hardest things about staying on top of school work, is that most families have several children with all different needs. Trying to teach and on task every day can be hard and frustrating for everyone. Here are some ideas on how to be successful:
Set up some kind of daily schedule. This will look different for every family! Use my printables as a guideline. I've included blank version to fill in.
Take breaks and have fun!
If it doesn't work, fix it. Keep trying until you find the right mix for your family.
Give yourself grace. It won't be perfect overnight but it will get better!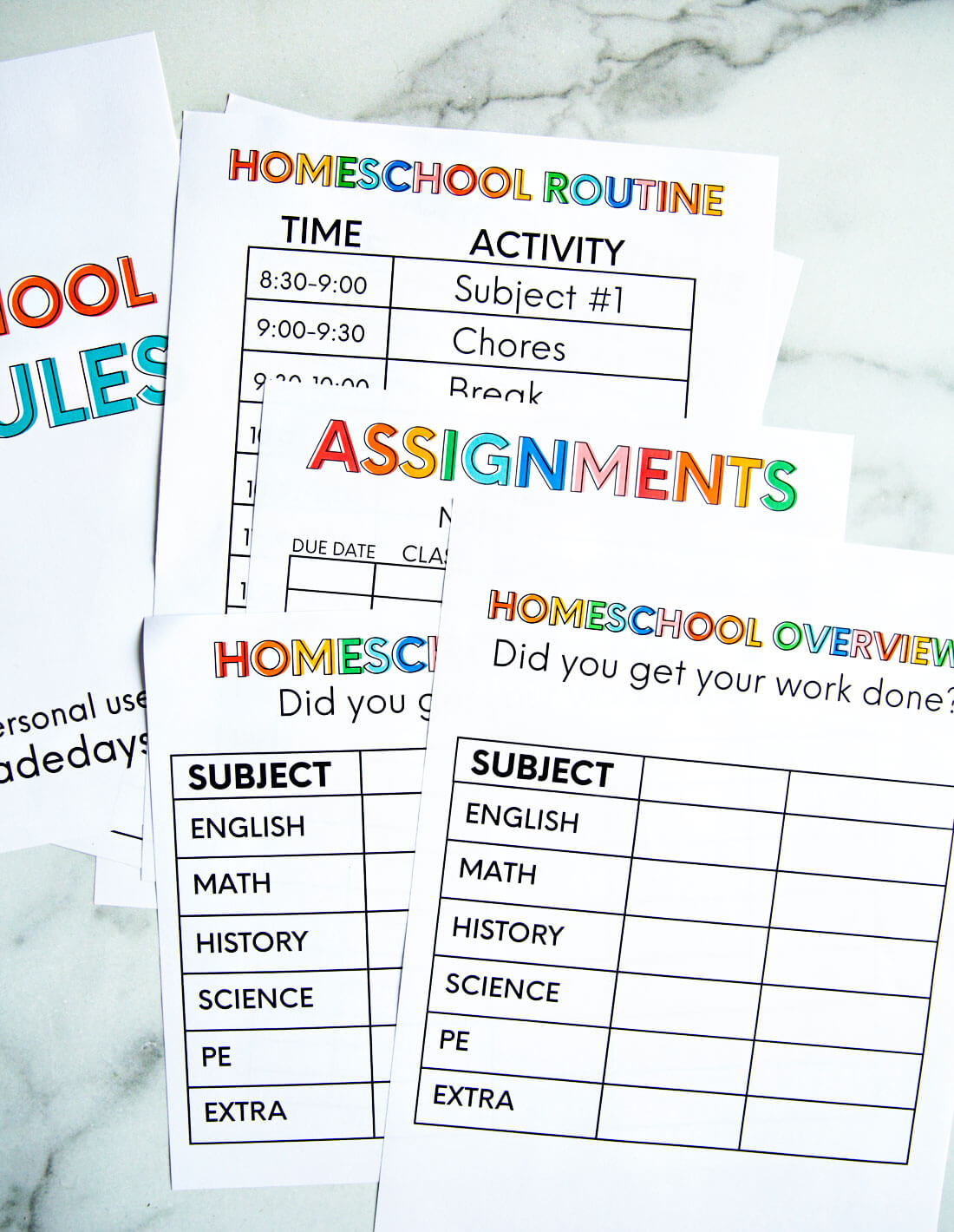 Homeschool Schedule Ideas
In this packet you will find:
Homeschool Routine – filled in, partially filled in, blank
Overview – a few versions of this, depending on the size of family that you have.
There is a vertical version that has 2 spots for kids names and a horizontal that has spots for 4 kids names. If you have more than 4 kids, print off another one.
Assignments – this is meant to have for each child. You will put their name on it, add dates of assignments and check off as they are turned in.
NOTE: These printables would be perfect to laminate. Use a dry erase marker to check things off daily.
Not sure what to do for the breaks? How about these ideas: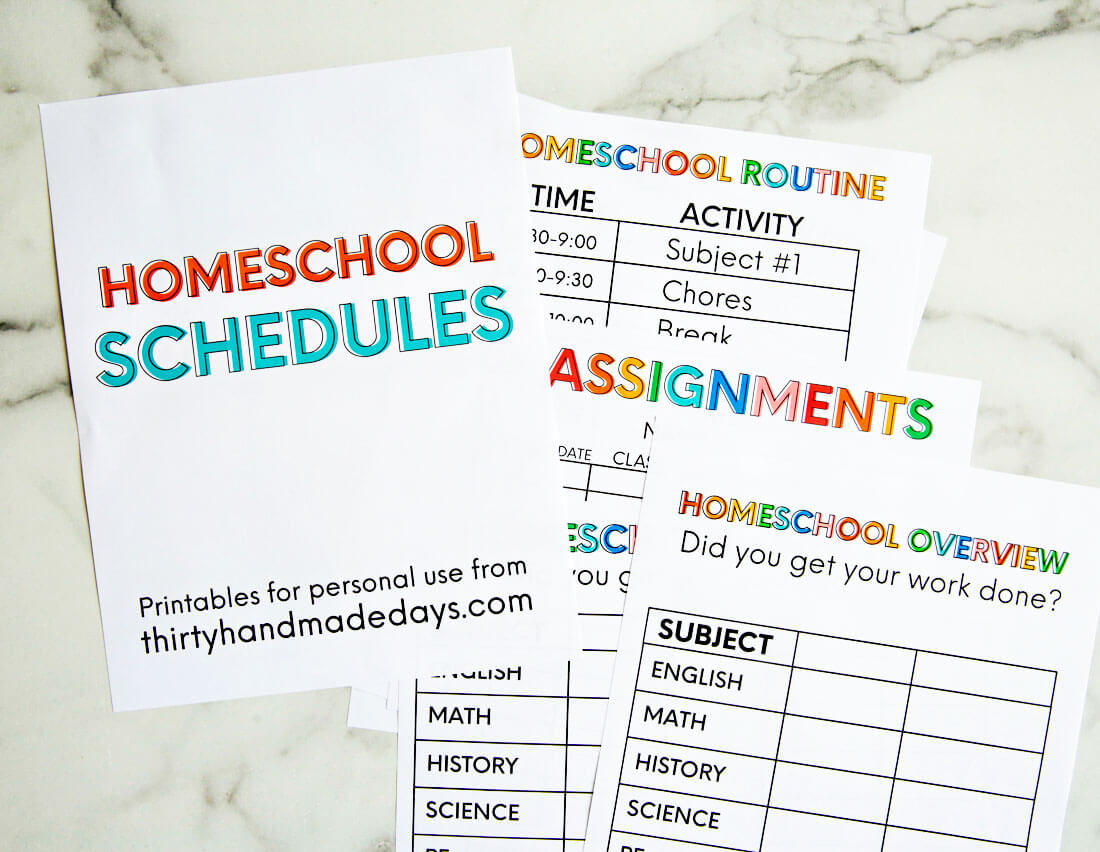 Download this printable packet. For personal use only.