With just a few ingredients, whip this tasty and healthy green smoothie together and start your day off right!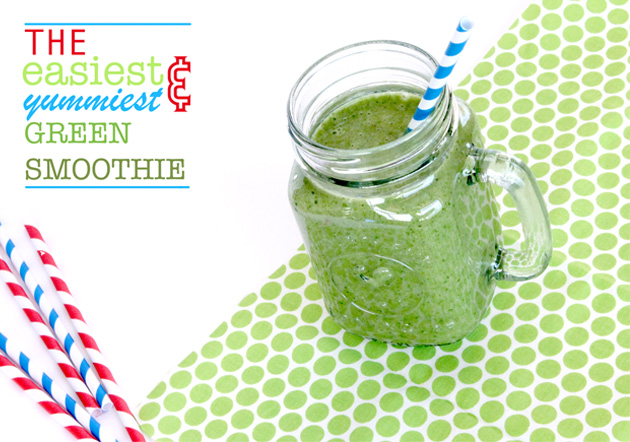 Green Smoothie
Green smoothies are all the rage, have you noticed? I love them. Not only do they taste great, but they're really good for you too.
About a year ago I started drinking smoothies every morning after I worked out. I have always loved smoothies, but it always seemed like a hassle to get all the fruit out, cut it up, freeze it, not to mention some of the crazy ingredients some of the smoothies out there call for! That all changed though when I came up with the easiest, most delicious, and time efficient smoothie ever! This smoothie takes less then 7 minutes to make, involves no freezing, has an easy to remember recipe, and you can't even taste the spinach.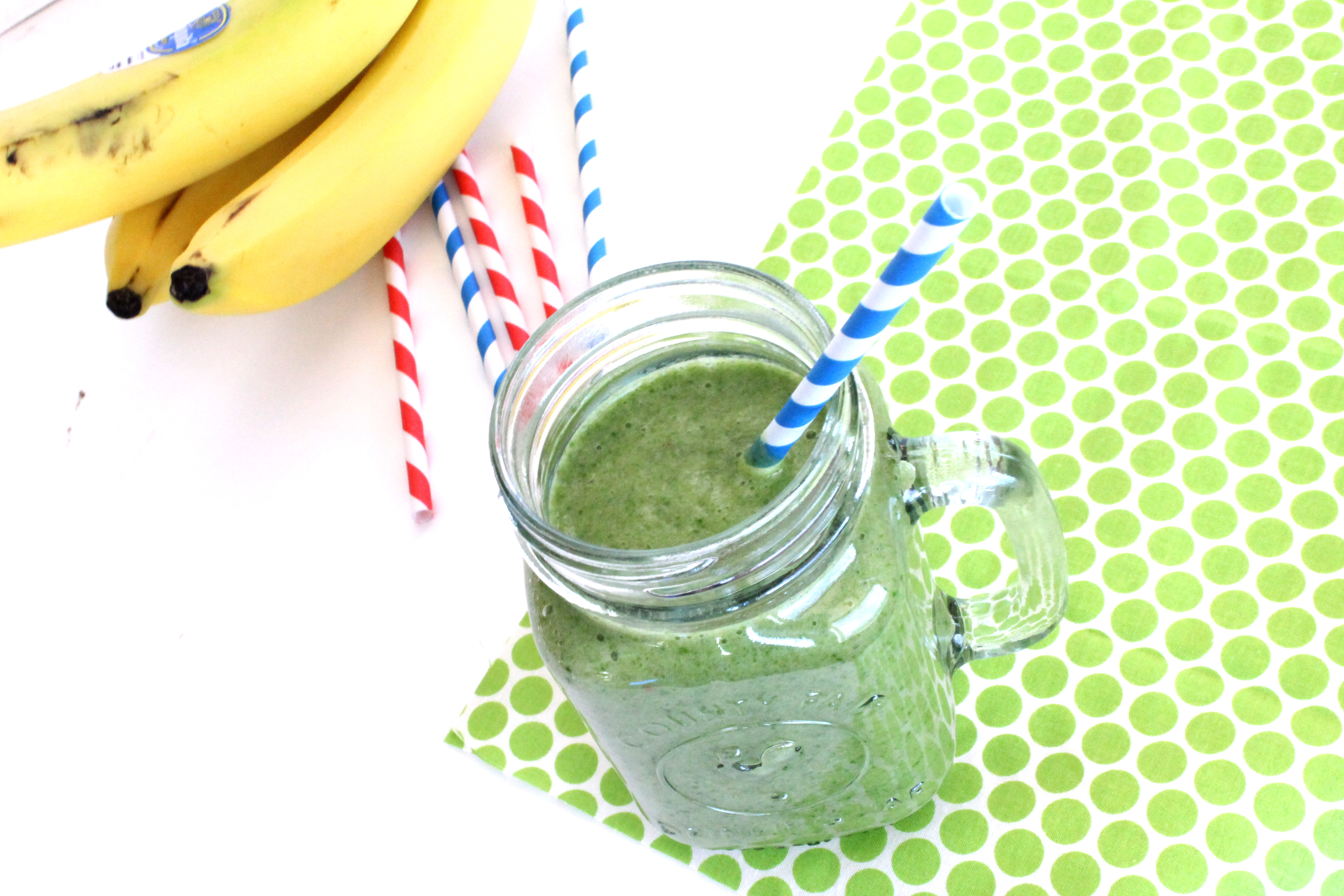 I love the color of this smoothie too. Normally I would steer clear of weird green slime, but in the case of green smoothies, the greener the better! The first time I made a green smoothie (with a different recipe) it was kind of a purplish green color (so technically it wasn't a green smoothie because it wasn't actually green :). It looked horrible and tasted horrible. I can tell you though that this smoothie is Emma approved. This green smoothie will be something you actually enjoy eating, not something you force yourself to eat because it's good for you.
Green Smoothie Recipe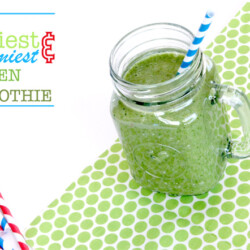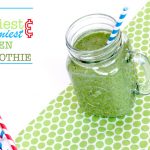 Print Recipe
The Easiest and Yummiest Green Smoothie Ever
This is the Easiest and Yummiest Green Smoothie Ever - it has an easy to remember recipe, it calls for two of every ingredient. It's a great way to start off the day!
Ingredients
2

c

baby spinach*

2

c

frozen fruit**

2

bananas***

2

c

water
Instructions
In a blender pour on all the ingredients and mix thoroughly.

Pour into a cup and enjoy!
Notes
* Baby spinach has a lot less of a strong taste than regular spinach and is the difference between a good smoothie and a bad one.
** I use the frozen fruit that is prefrozen from Walmart; my favorite fruit combination is peaches, strawberries, pineapple, and mango. I have found that this is my favorite combination, but it might not be yours so play around a little to find what you like best.
*** I like to use ripe bananas so there's a little banana flavor; I've found the browner the banana, the less banana taste there is. If you don't like bananas, put in brown bananas - don't skip the bananas, though, or your smoothie will end up watery instead of thick and creamy.
Nutrition
Calories:
494
kcal
|
Carbohydrates:
125
g
|
Protein:
6
g
|
Fat:
1
g
|
Saturated Fat:
0
g
|
Cholesterol:
0
mg
|
Sodium:
98
mg
|
Potassium:
1601
mg
|
Fiber:
15
g
|
Sugar:
82
g
|
Vitamin A:
7210
IU
|
Vitamin C:
47.9
mg
|
Calcium:
110
mg
|
Iron:
3.7
mg
Other Smoothie Recipes
If you're looking for other good, easy and healthy recipes, try these out: