Continuing with my easy Christmas gifts- today I have a fun idea to share.  It's a Root Deer Float Kit, a twist on a root beer float! Perfect for Christmas, make this gift to give to neighbors, friends, teachers, etc.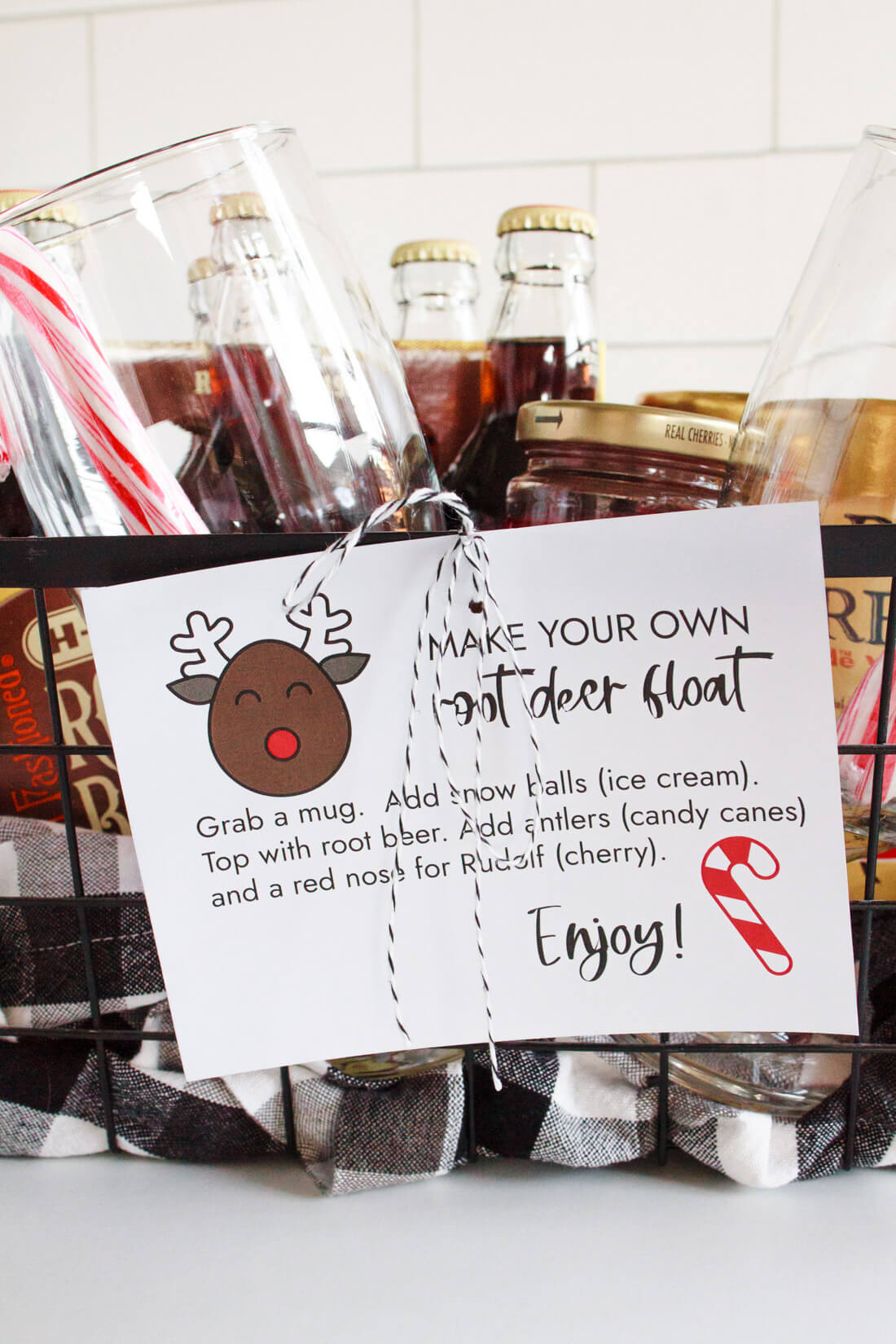 Root Beer Float
I mean seriously- how cute is this? Such a simple idea but kids go nuts for this kind of stuff.  I was having a bad week and made one up for breakfast the other day.  Because why not?  Being an adult is hard.  But the perk is that I can make root deer floats for breakfast while my kids are at school if I wanna.  On Instagram, my friend Katherine posted about reindeer day with her kids and mentioned root deer floats.  I loved the ideas so much and thought it'd be fun to turn it into a kit.
How to Make a Root Beer Float
To make your own root deer floats you will need the following:
vanilla ice cream
root beer
candy canes
maraschino cherries.
Simply add a few vanilla scoops of ice cream, fill with root beer, add candy canes for antlers on the sides and then a cherry put on the glass for a Rudolph nose.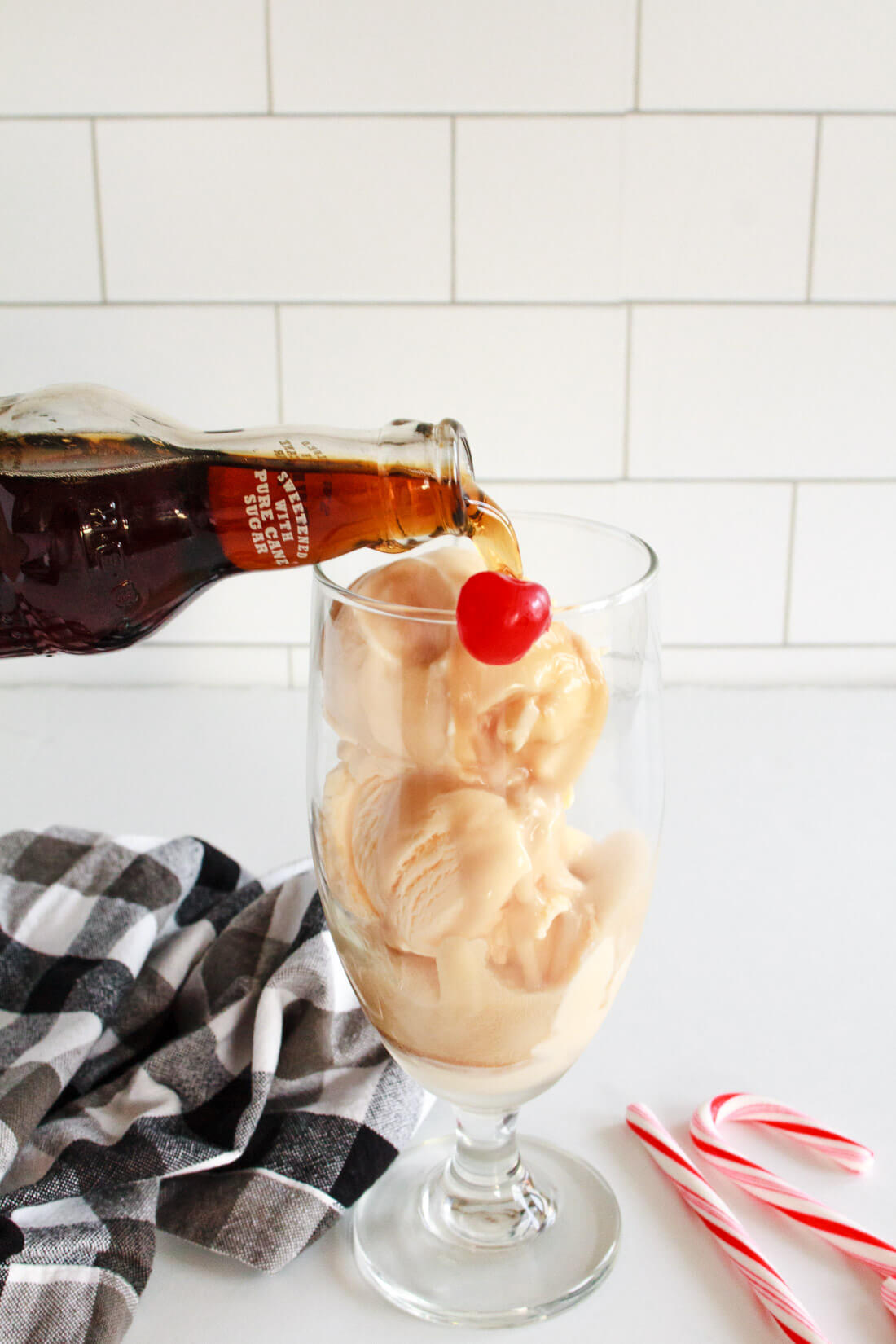 Get a basket, add these ingredients and attach a cute tag for the perfect "out of the box" gift idea.  What neighbor wouldn't think this gift is fun and thoughtful? Oh and creative too.   This needs to be given to someone who could put the ice cream in the freezer immediately so take that into consideration.  Or better yet give this gift in a cooler as the gift.  That would be such an awesome gift to receive.
To download the tags, subscribe to my newsletter here:
Other Christmas Gift Ideas
If you like this idea, you might like these too: