Fall is in the air and it's the perfect time to get your home in order.  Use these house cleaning tips to make it happen!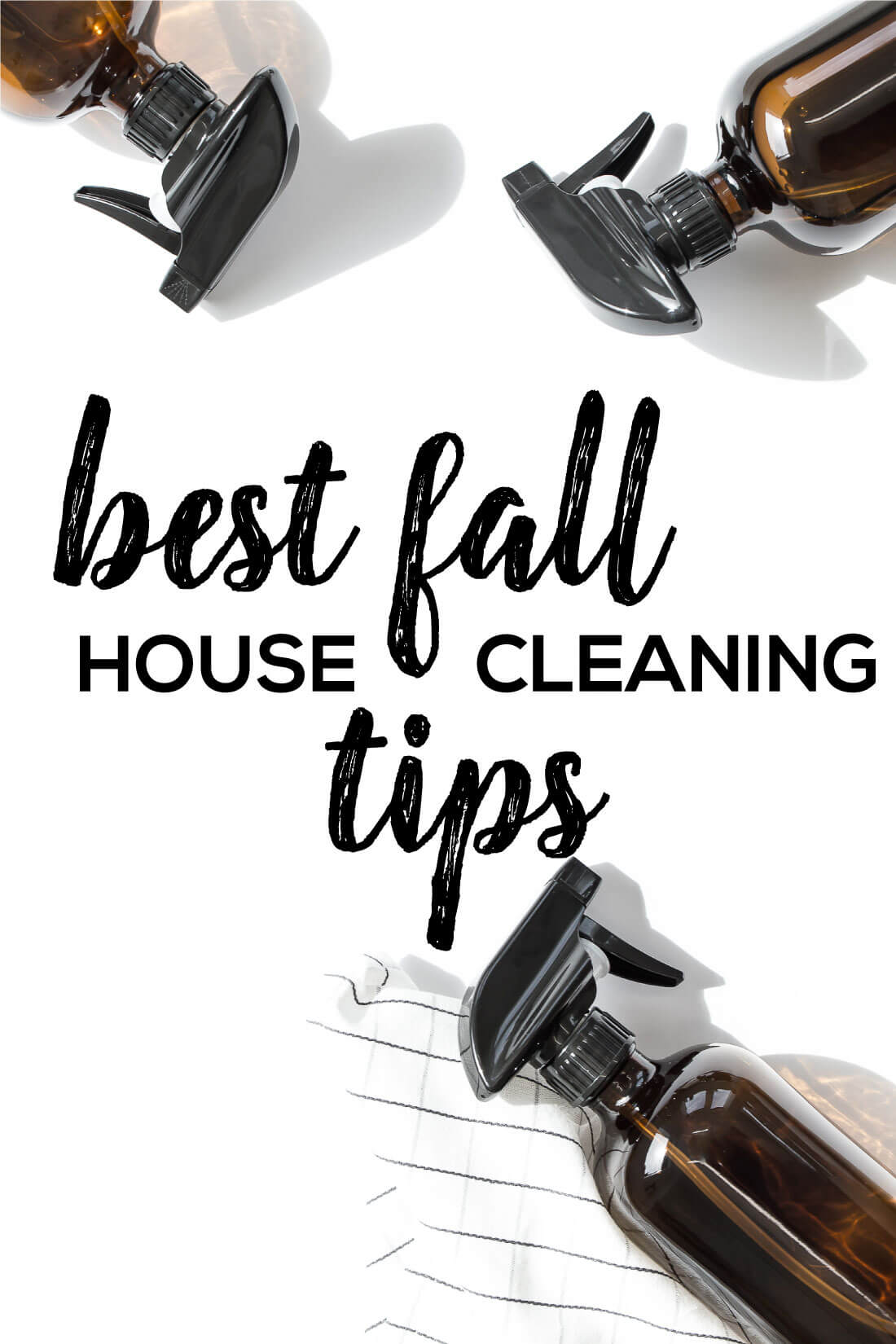 This post is in partnership with Carbona. I am thrilled to work with a company I believe in. 
House Cleaning Tips
I know a lot of people talk about spring cleaning but honestly I think fall cleaning is just as important.  After having months of summer with the kids home all day, fall comes and it feels like a fresh start.  It's the perfect time to get in there and go for a good deep clean.  Here are a few tips to help you get going:
Set a timer
I do so much better when I know that there is an end in sight.  If I feel like it's going to take 3 days to do something, I'm a lot less likely to start.  Set a timer on your phone, on the oven, wherever you want.  Take breaks in between cleaning.  Even reward yourself with your favorite treat, flipping through a magazine or whatever you prefer.  Set a timer then too and once it goes off, get back to work.
Turn your phone to do not disturb
Your phone can be the biggest distraction in the world. If you constantly have people texting you, calling you, notifications going off at all times, you won't get anything done.  Just flip the settings to do not disturb until you are done or on a break.
Turn on your favorite music
I don't know about you but blasting my favorite music motivates me like nothing else. You can even use my Ultimate Pump You Up Playlist!
Pick a time that works best for you
Some people like to clean up before they go to bed, some people like to start their morning off picking things up.  Figure out when the best time to pick up and clean for YOU is.
To help with getting your house in order, I made a Fall Cleaning Challenge printable. There's no pressure from me to finish it in a certain order or time frame.  I didn't set dates or anything specific and you can check them off as you go.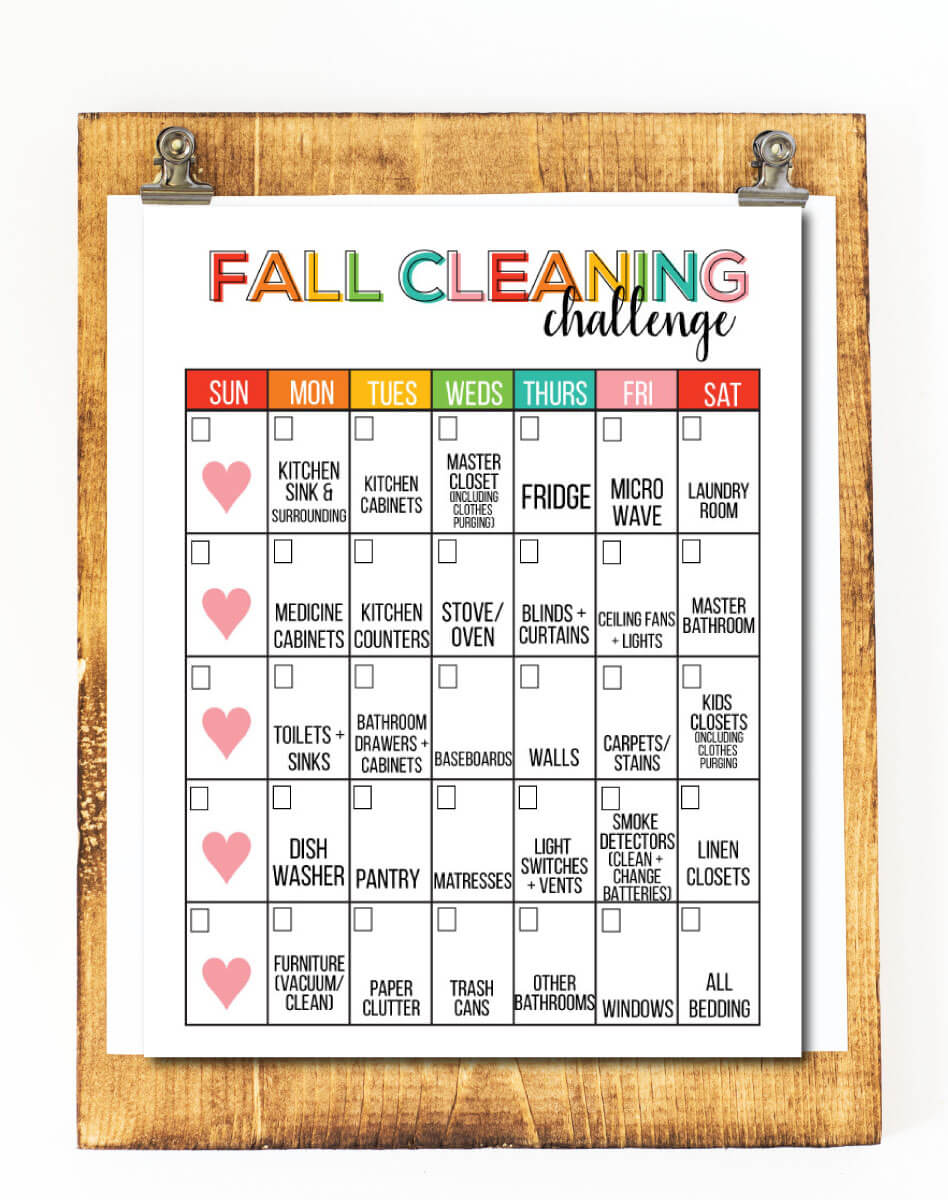 Download this Fall Cleaning Challenge printable.  For personal use only.
GET THE UPDATED VERSION HERE: 
Interested in a full set of cleaning printables?  Get them here!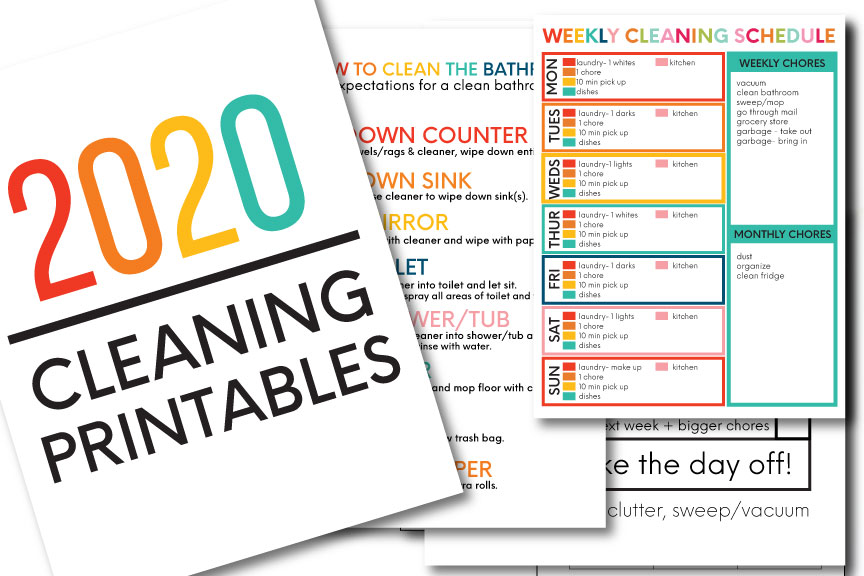 Carpet Cleaning Tips
Did you notice that one of the assignments on the fall house cleaning challenge was to tackle your carpets and stains?
With 3 kids, a husband and a dog… I really know a thing or two about carpet stains.  The ideal situation is that as soon as something falls on the carpet, it gets cleaned up.  Sadly, that usually isn't the case. Not only do we have spills that have set in on our carpet but we have marks from walking in the same spot over and over.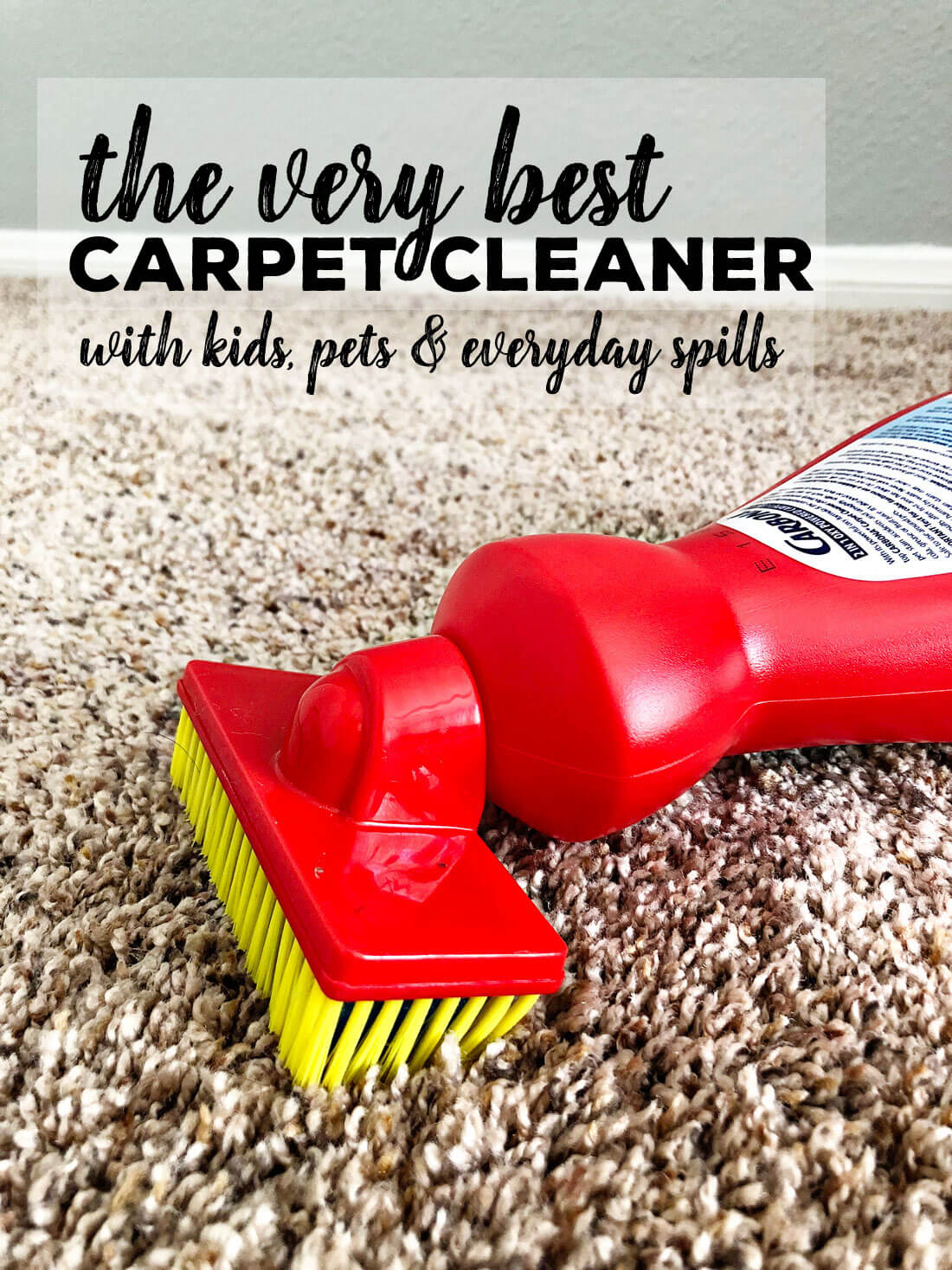 While there are a lot of home remedies out there for getting spots and stains out of carpet, these two bottles from Carbona are able to take care of them quickly and easily.   I like that you don't have to let anything sit for a long time to really see it start to work.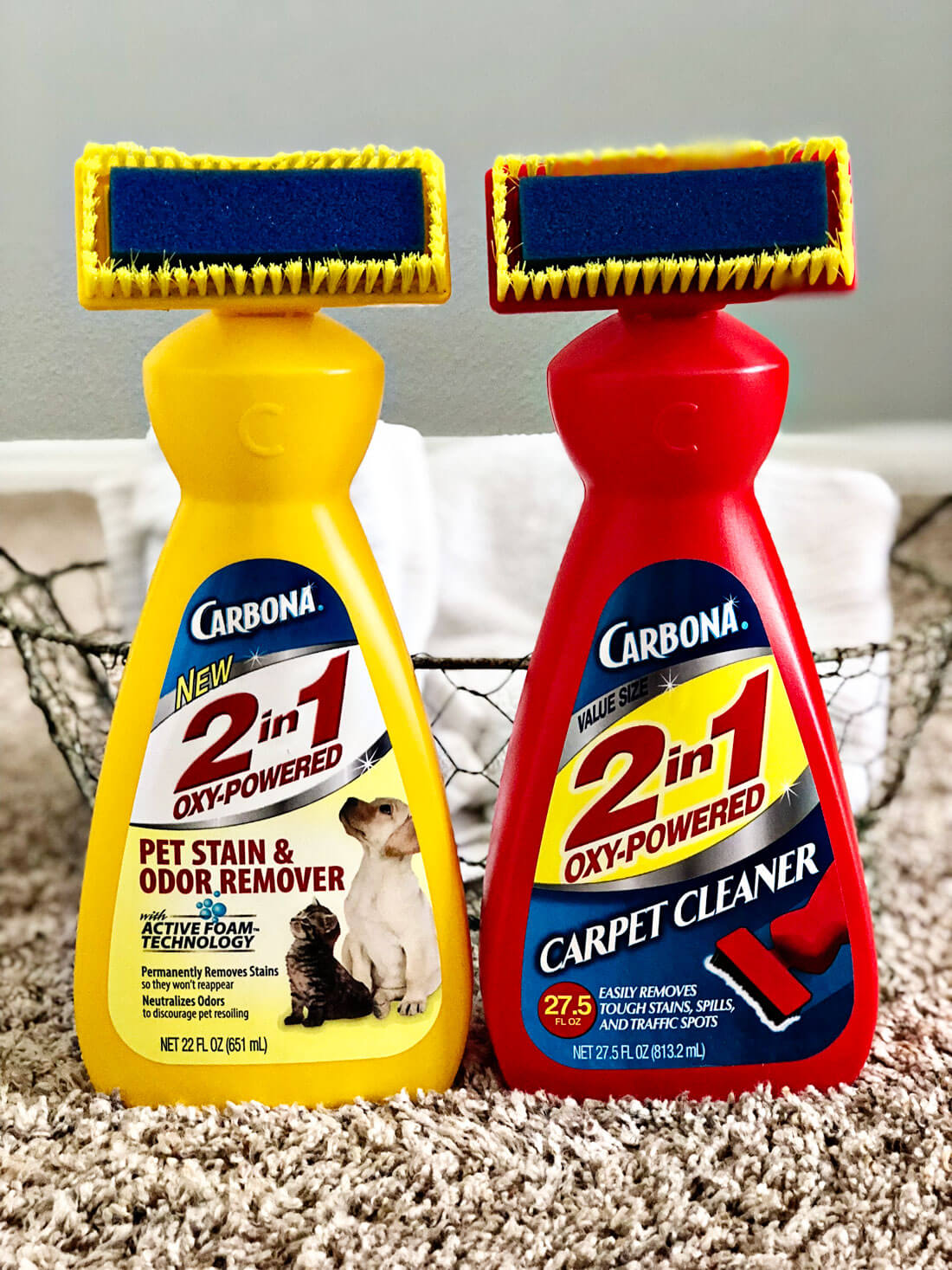 The instructions are clear- squeeze the bottle to moisten the brush top, then work the formula using the brush top into the stained area.  You let the formula do the work instead of scrubbing away. Carbona has a proprietary formula technology that removes stains with a bubbling action. After 3 minutes remove any excess product with a clean, damp cloth or a sponge.  Ta-da!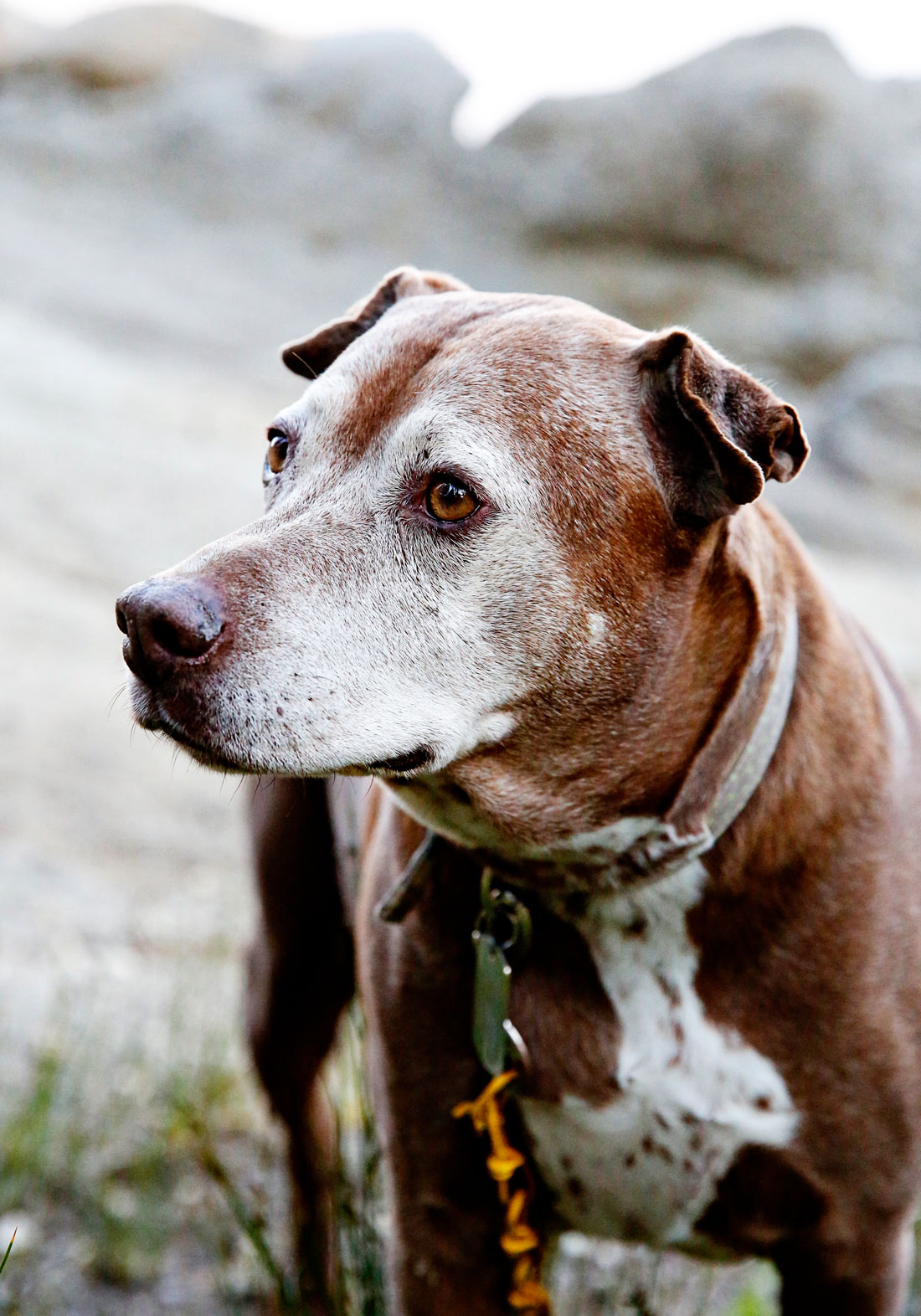 The Oxy Powered Pet Stain and Odor Remover has come in handy with our sweet girl, Shortcake.  We adore her but don't love the messes. As she has gotten older, she's had more messes than ever before. Using Carbona helps neutralize the odor and discourages Shorty from going to the same area. Win/win!
Use Carbona to tackle your carpet stains quickly and move onto the next fall cleaning challenge.