With FortNite taking over the world, use these printable labels on some TicTacs for some fun Halloween treats.

Fortnite
Chances are, if you're reading this post, you have a child at home that is Fortnite obsessed like mine.  It feels like it came out of nowhere but then it's all anyone can talk about.  If I'm being totally honest, it's not my favorite thing.  But in the interest of making some cool Halloween things to pass out, these Fortnite Tic Tac labels got 2 thumbs up from my gamer.  He actually helped me make sure I was putting the right colors and names for everything.
If you like this post, you'll like these too: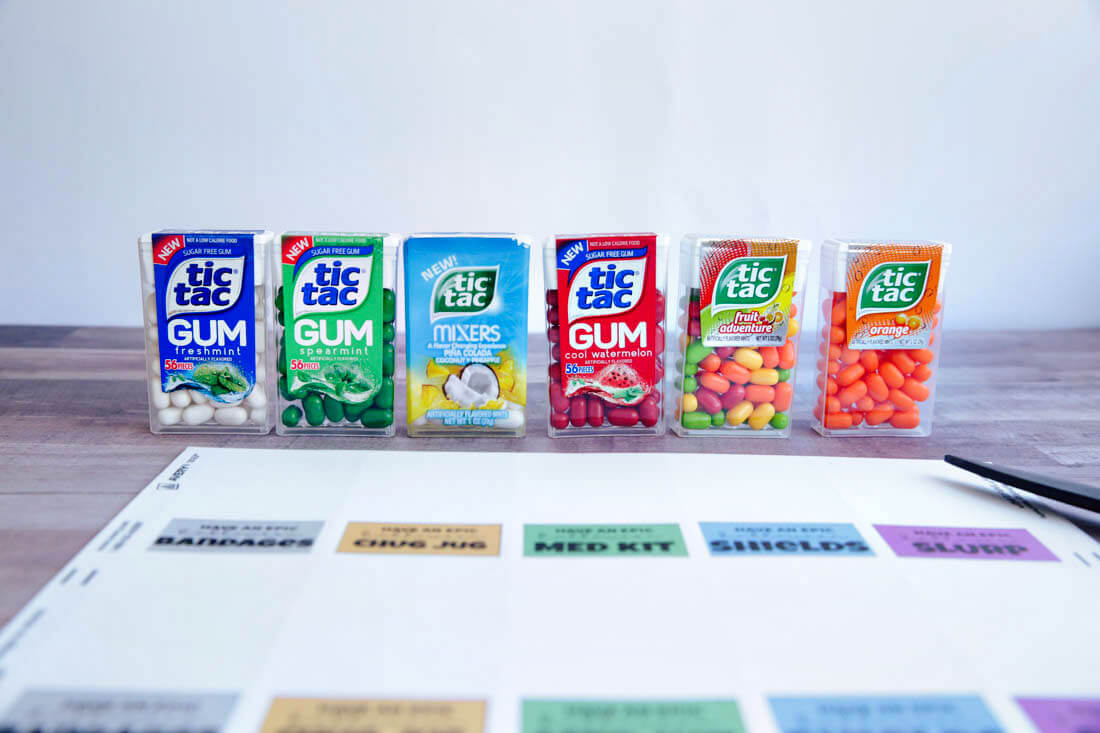 To make these Halloween treats you only need a few things:
There are a few ways that you can print the labels out.  I like to use Avery labels because they are easy to find and they have templates online.  I created the printable that you can download, open and print using 2×4 shipping labels.  They also have full sheets of labels that would be easy to use as well.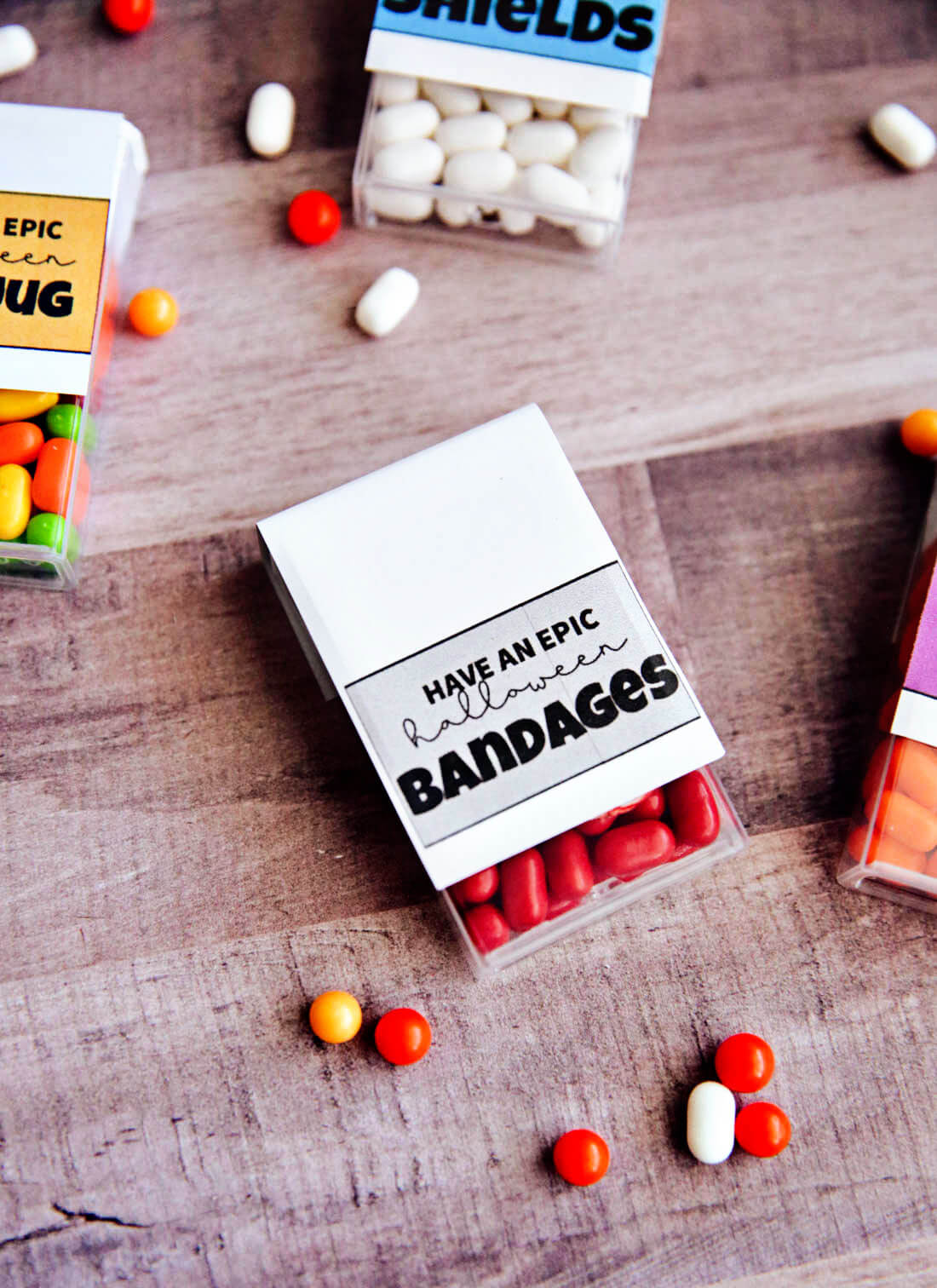 Print the labels, cut to fit the Tic Tacs and adhere.
Note: I tried to pull off the Tic Tac labels and it was tough! Knowing that these were going to kids and wouldn't mind, I just added my designs over the Tic Tac label.  But there are different sizes of Tic Tac labels.  The gum ones are longer.  Because of this, the label will be longer or shorter depending on the type of Tic Tacs you buy.
Download these Halloween labels.  For personal use only.
Easy Halloween Treats
Not only will these make super Easy Halloween treats, but every FortNite loving kid out there will think they are the best!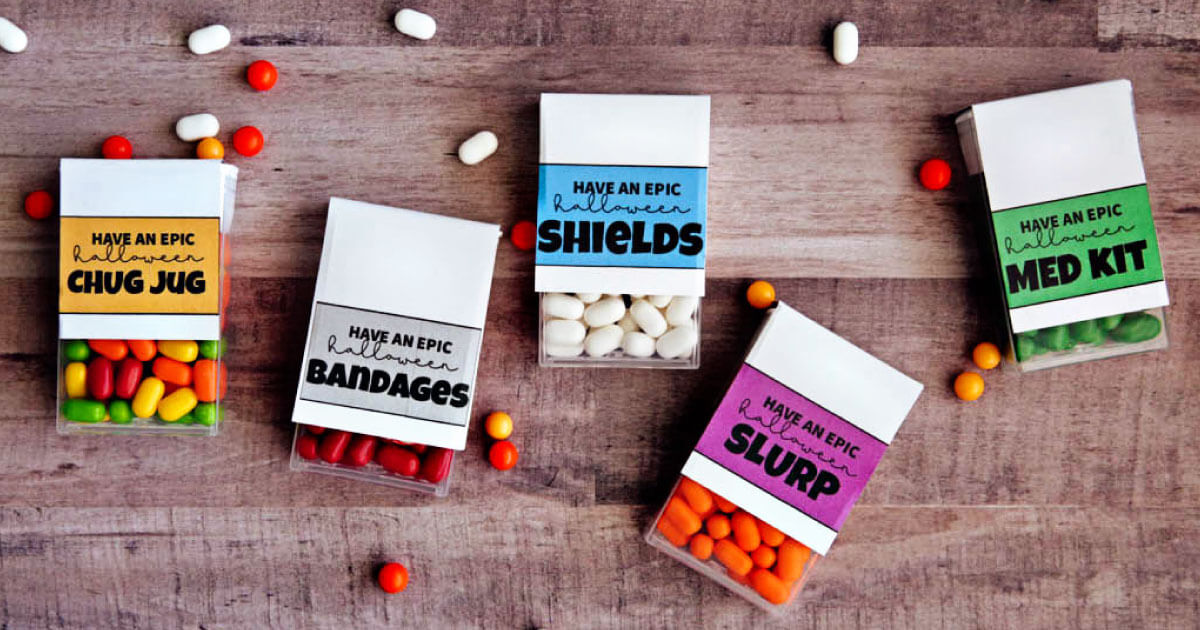 I've shared a lot of easy Halloween treat ideas over the years.  These are some of my favorites: