We're taking a caloric filled jar of cheese balls and turning it into the most legit Halloween costume you've ever seen. So lick off those cheesy fingers and don't throw away the jar because we're going to up-cycle that baby.  Here is the coolest DIY costume idea out there.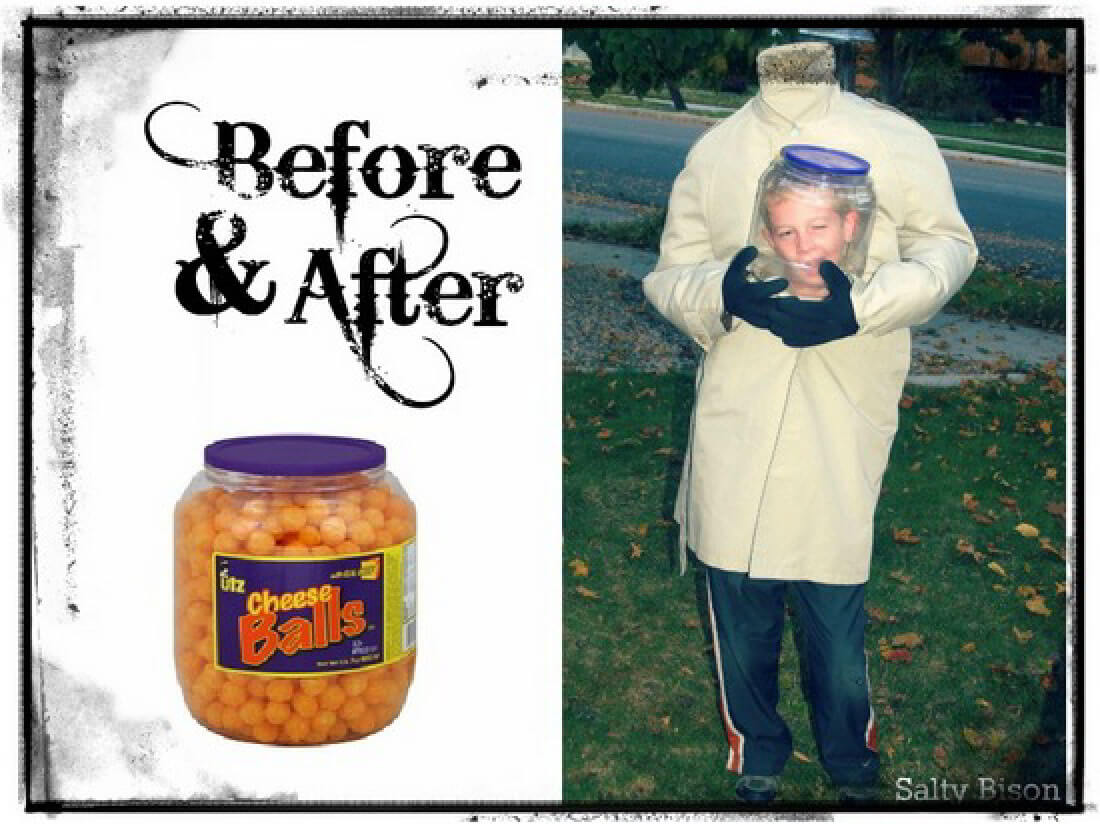 Last year while my kids and I were scouring the Internet for fun Halloween costume ideas we came across this picture. It didn't have any instructions on how to make the costume so we started brainstorming and here's what we came up with. Below are the items you'll need…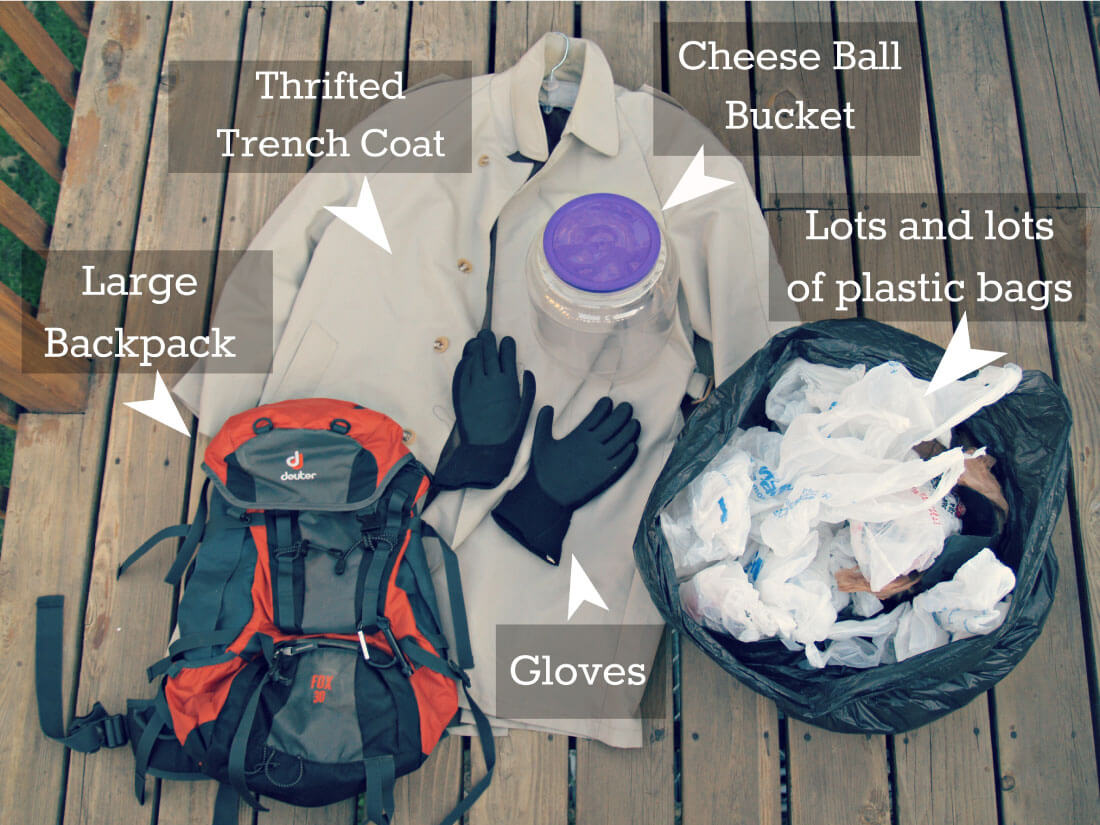 First fill the big backpack with plastic bags to give it some bulk.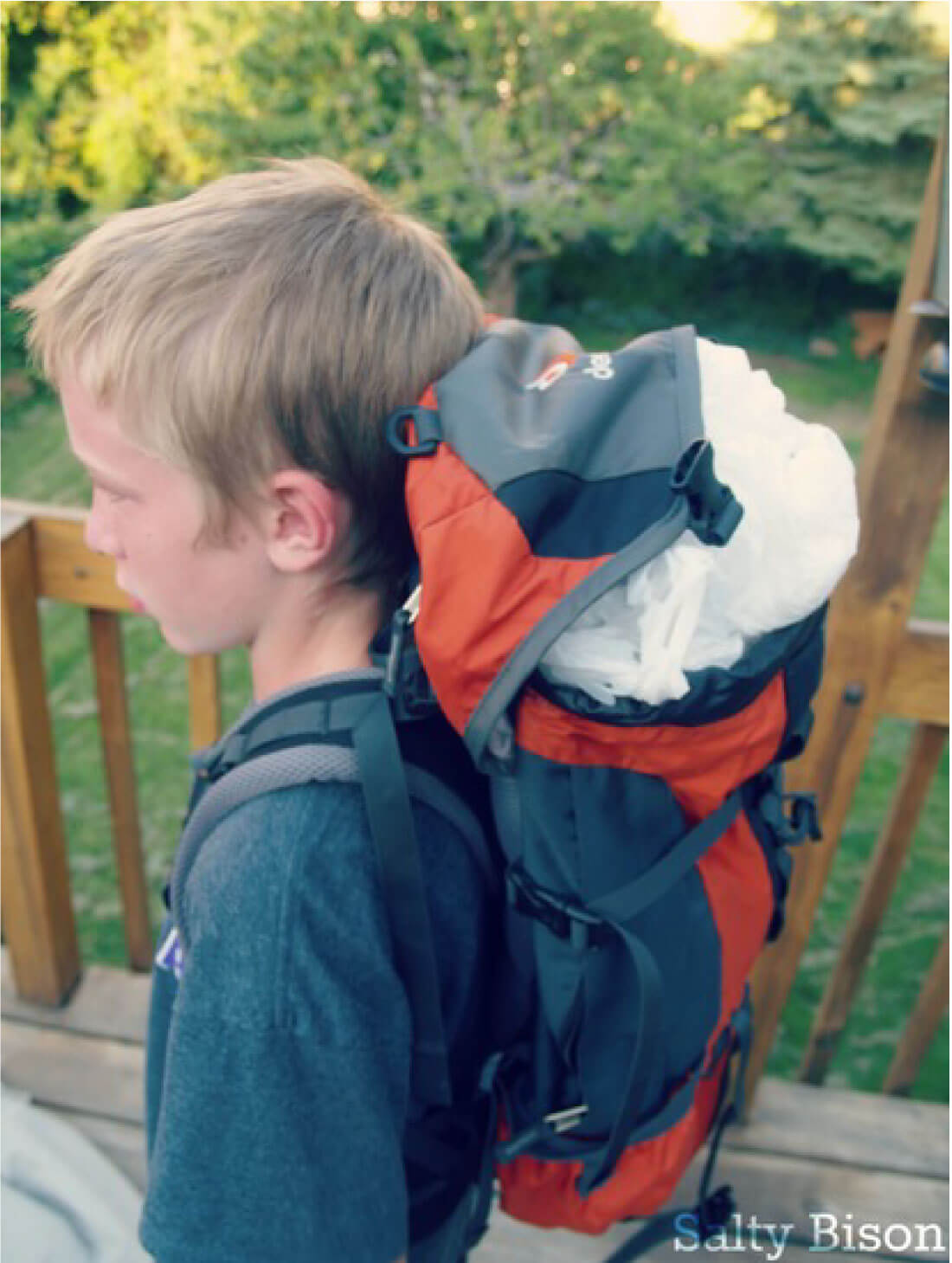 Second put the trench coat on over the pack and button it up around your kids head so it's at stomach level.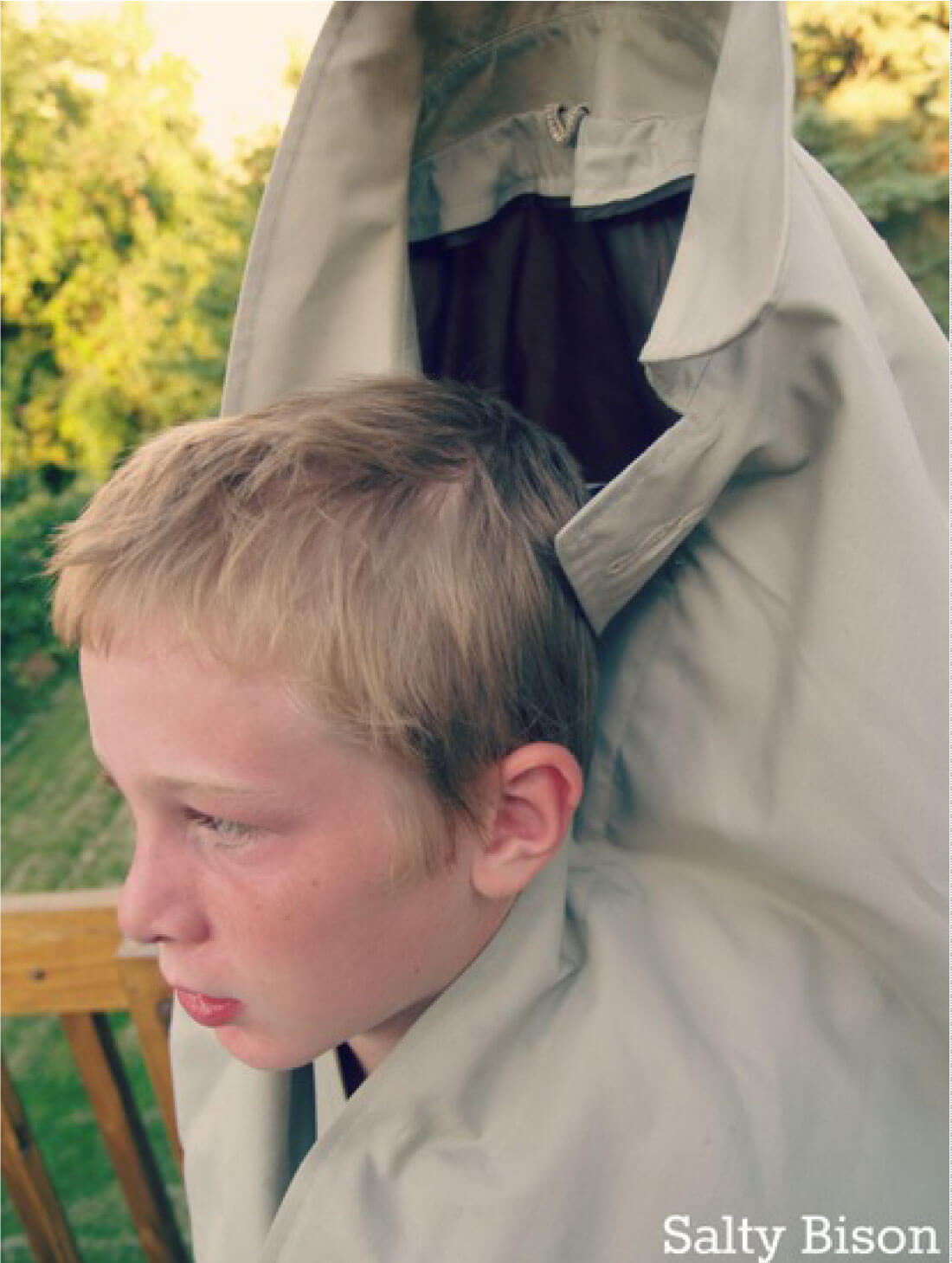 Third fill the coat's arms and torso with more plastic bags until it's nice and firm. Plastic bags make it look bulky without all the weight. Remember you're kiddo has to lug this thing around while trick or treating all night.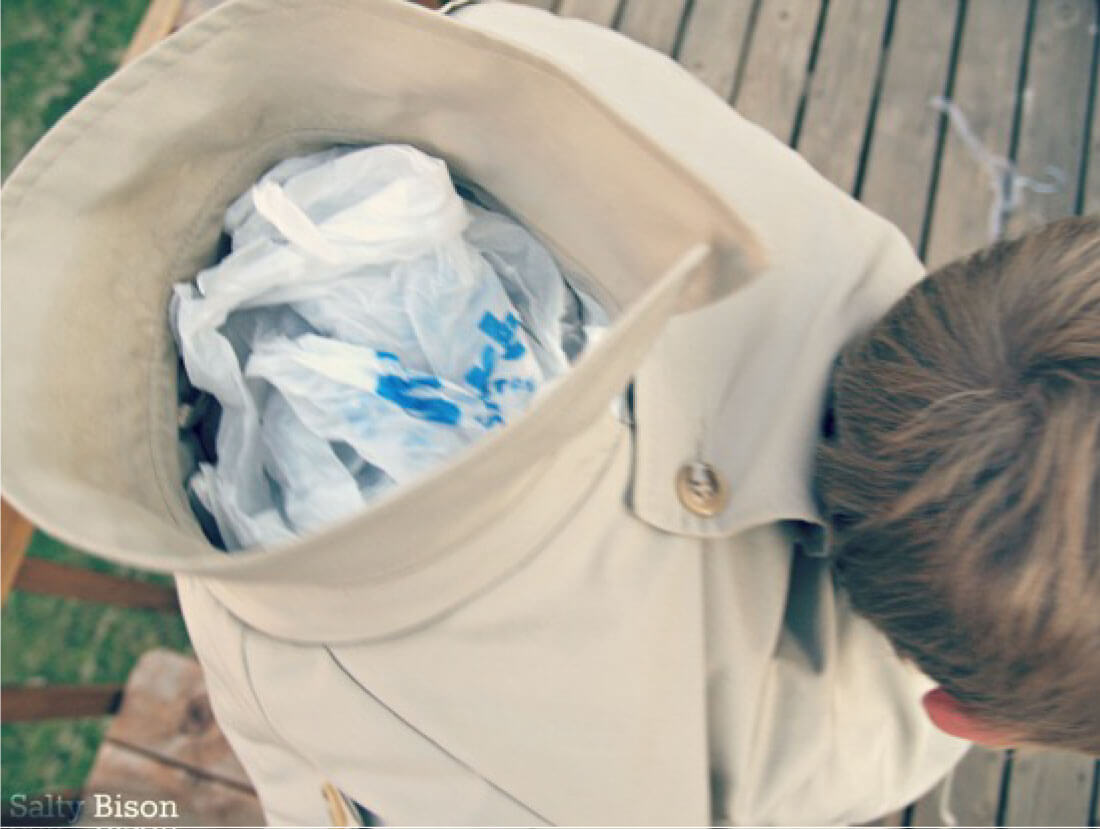 Fourth attach gloves to the coat sleeves with safety pins and stuff the gloves with plastic bags.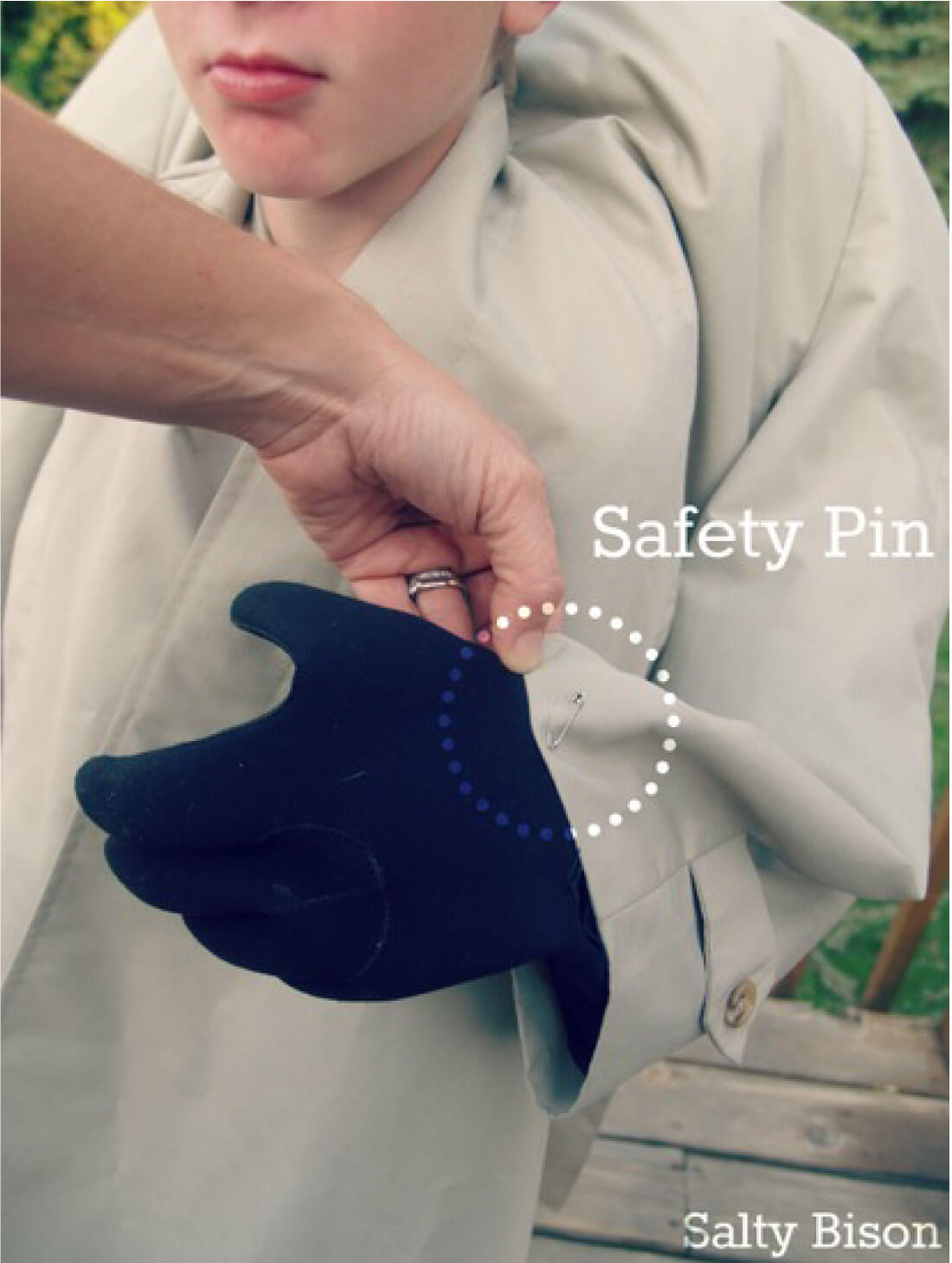 And lastly cut the bottom of the cheese ball jar out using heavy utility scissors or tin snips. Make sure the hole is big enough for your kiddos head to pass through. then attach the gloves to the base of the jar using strong tape. (please excuse the disturbing face of my 10-year-old)
Last Halloween I sent my son off to school like this and as he walked down the road I saw several heads turning and an older couple on their morning walk were laughing their heads off. It was definitely worth eating all those cheese balls!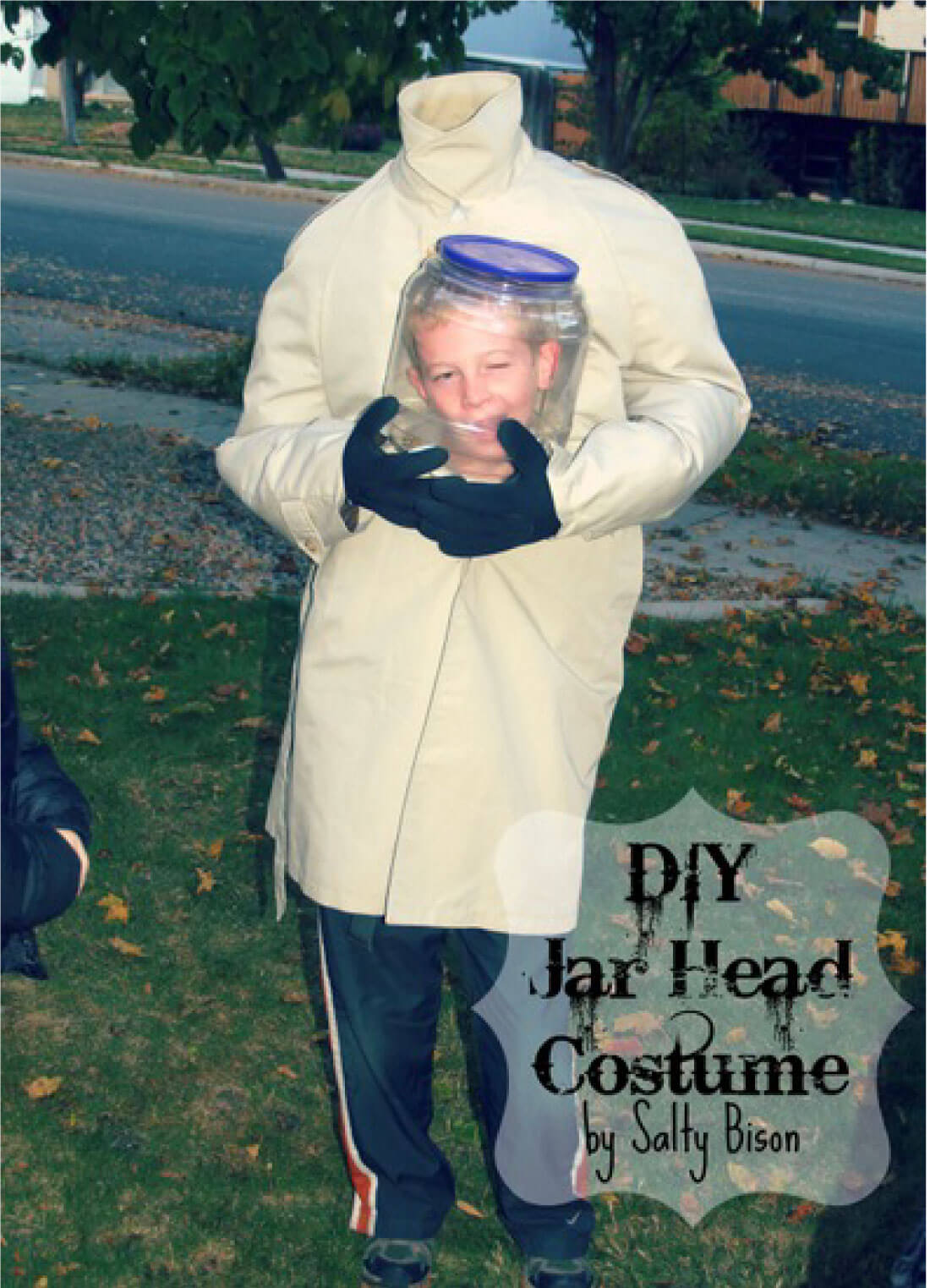 If you like making Halloween costumes, you'll love these Halloween costume ideas: