If you've been following 30days for awhile, you've seen my budget binder and lots of printable checklists.  Right?  It's the thing that people come here for most often (other than recipes — lots of quick recipes too.. I regress).   Why not put a pack together that is specific to those two things?  So I did just that…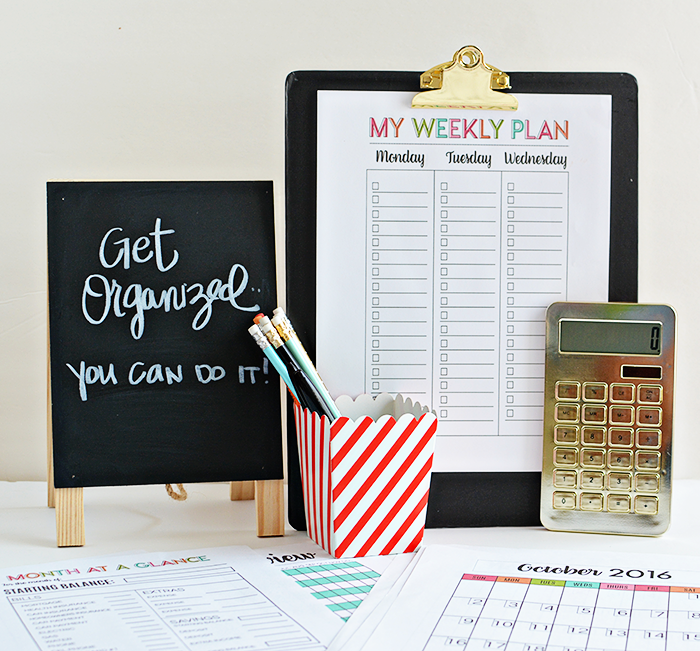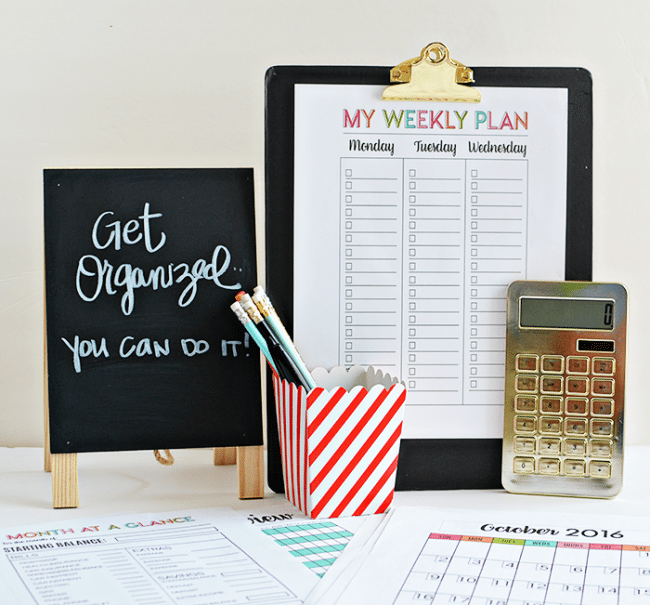 I redesigned some of my most popular budget printables, added a calendar, some checklists and put it all in one nice little package.  You can get the "Get Organized" Bundle here.  
What's included in this pack?
Oct, Nov, December 2016 calendar plus 2017 full calendar
Weekly Plan Checklists
Budgeting Pack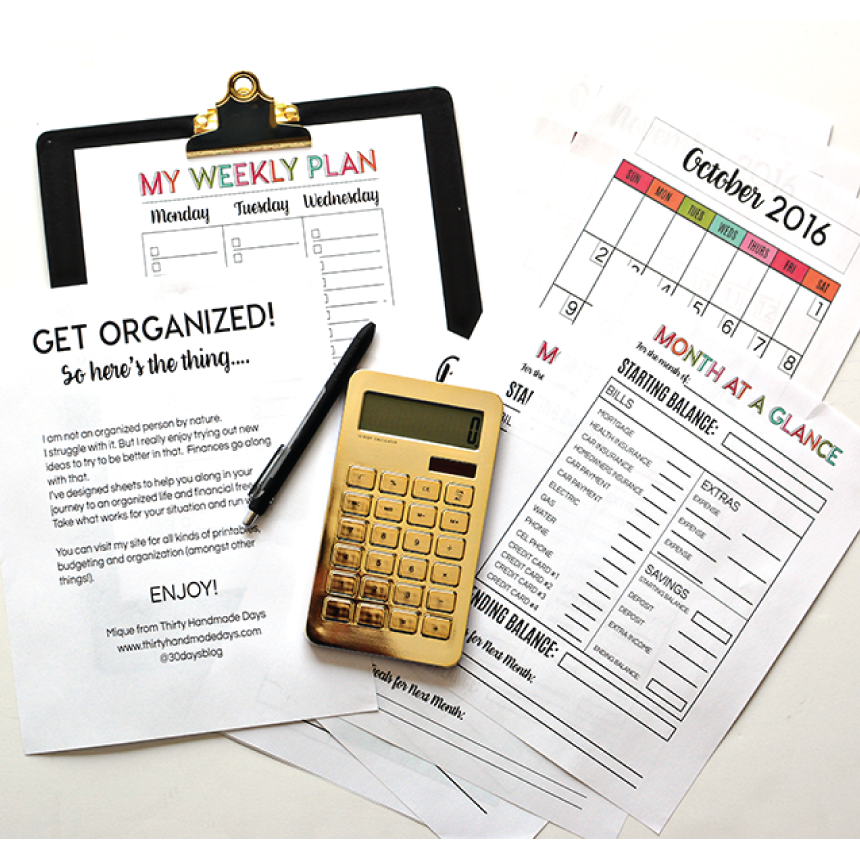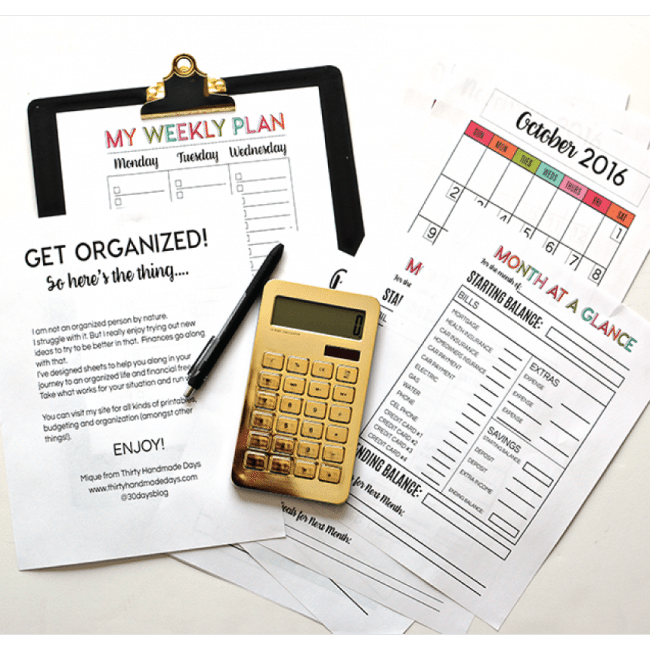 If you struggle with budgeting, I've got your back.  It's like a four letter word.   Nobody reaaaaally wants to talk about it, but it's so dang important.  After Josh quit his job to come home full time (yay!) this spring, it's something that we've talked round and round about… (a lot more than he'd like I'm sure).  We're planning for our future and retirement.  We've paid off almost all of our credit cards and are inching our way to be debt free.  We have big kids now.  I thought little kids were expensive. Holy cow! I had no clue how expensive big kids would be.  And we have college, weddings, missions to think about so I'm sure we're just at the beginning of the major expenses.  So.. budgeting and planning is huge for us.
Some budgeting posts to help you get on track:
And pssssst…. the 2017 Updated All Inclusive Binder is ready to go! I will have a post on it soon but you can check it out now.  Yay!