What the best way to go about teaching kids about money? Guidelines for what they should know and at what age, with printable chart included.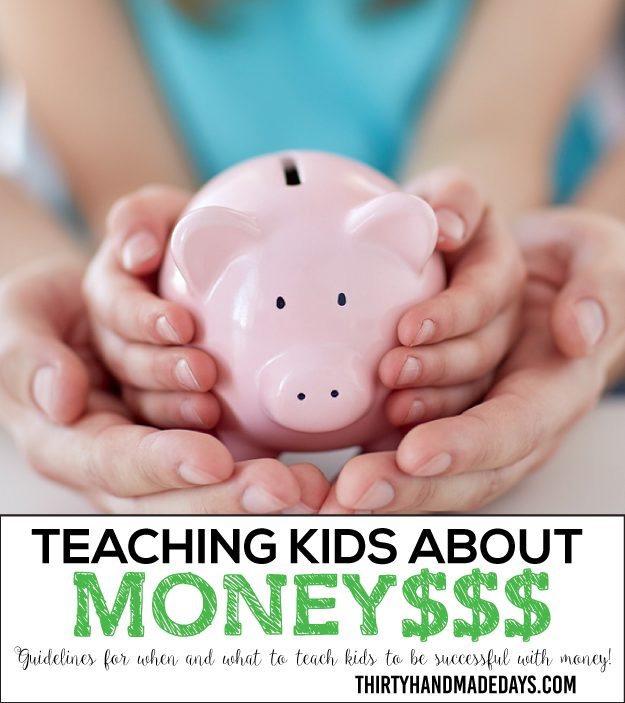 If you've followed along for the last little bit, I've shared lots of guidelines on 30days. Like I've mentioned in each post, these ideas come from research and curiosity as my kids grow older. I want them to be self sufficient, successful adults and hope to teach them the important stuff before they leave my home. Today's edition is about money.
Teaching Kids About Money
It's not the first time I've talked about money. Here are some other money posts that you might like:
I want to get a little more into the knitty gritty of what is appropriate for kids to know and at what age. As always, these are guidelines. There are some kids that are extremely responsible and there are some that need more guidance. Take what works for you and apply it to your circumstances. I read that basic money habits are set by 7 years old and even as small as 3 year olds can grasp financial concepts. So it's never too early to start. And if your kids are older, it's never too late to learn. As an adult I still struggle with some of these concepts. That's why my goal is to help my kids understand the importance of being financially savvy.
The main things I want my kids to know are:
Wants vs. needs
Money basics- denominations and value
Learning how to account for money
How to save money
How to budget
Credit cards and credit reports
In future posts I'll tackle each of these and how I intend on making sure my kids know about them. For now I want to put it out there as my plan so that I have some accountability in the parenting department.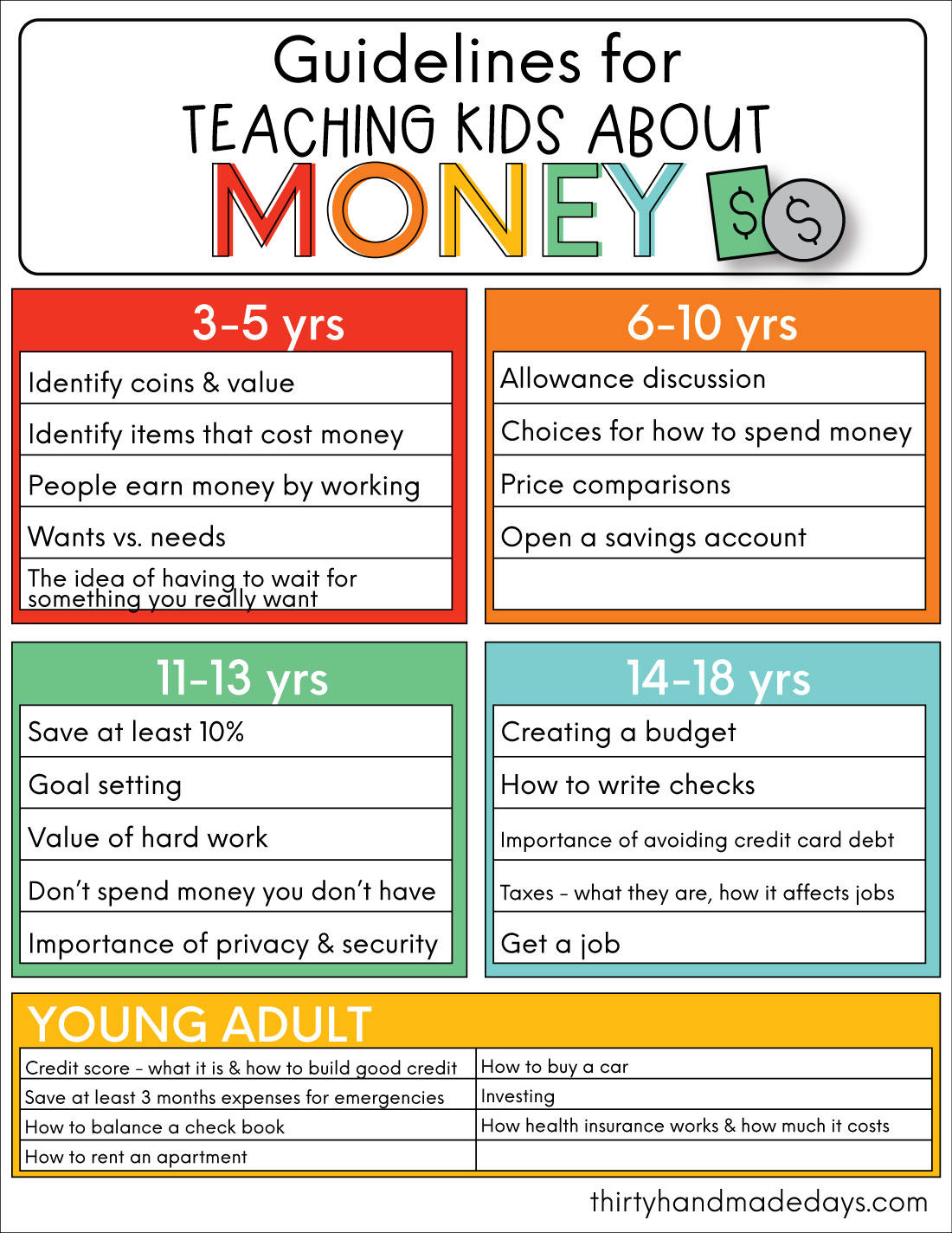 Download this printable money chart. For personal use only. Thank you.
Other posts I like on this topic:
7 Smart Things to Teach Kids About Money from Living Well Spending Less
$100 allowance for teens from the Power of Moms
Money Management for teens from Layers of Learning
I'd love to know what you do to help your kids/grandkids/students to be successful with money!