With just a few simple ingredients you can make a Halloween I Spy game!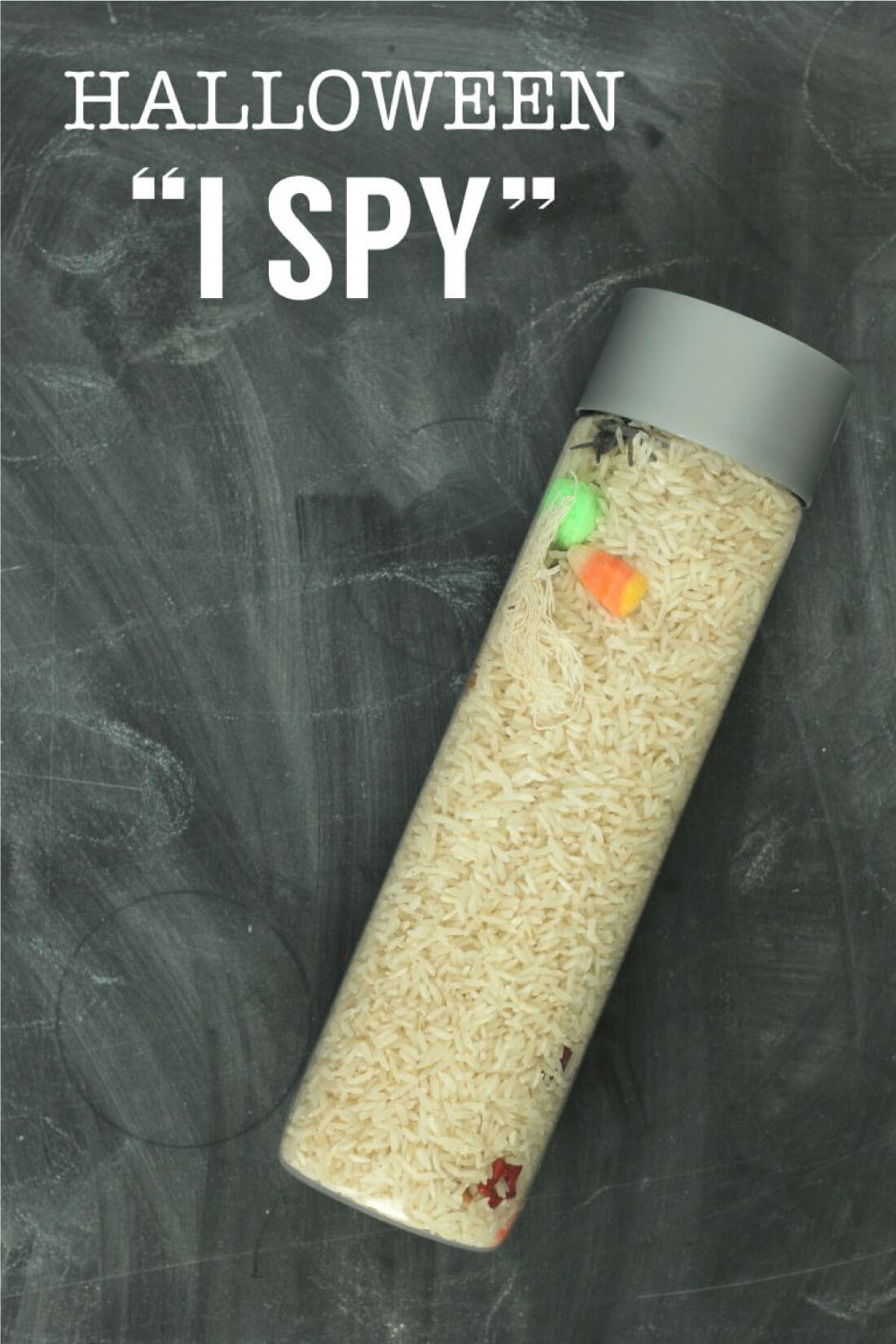 Hello Thirty Handmade Days Readers! It's Emma from Craftinge I have a super fun, but simple Halloween craft for you today! This project is a cute Halloween I spy game. It is perfect for kids to make and play with!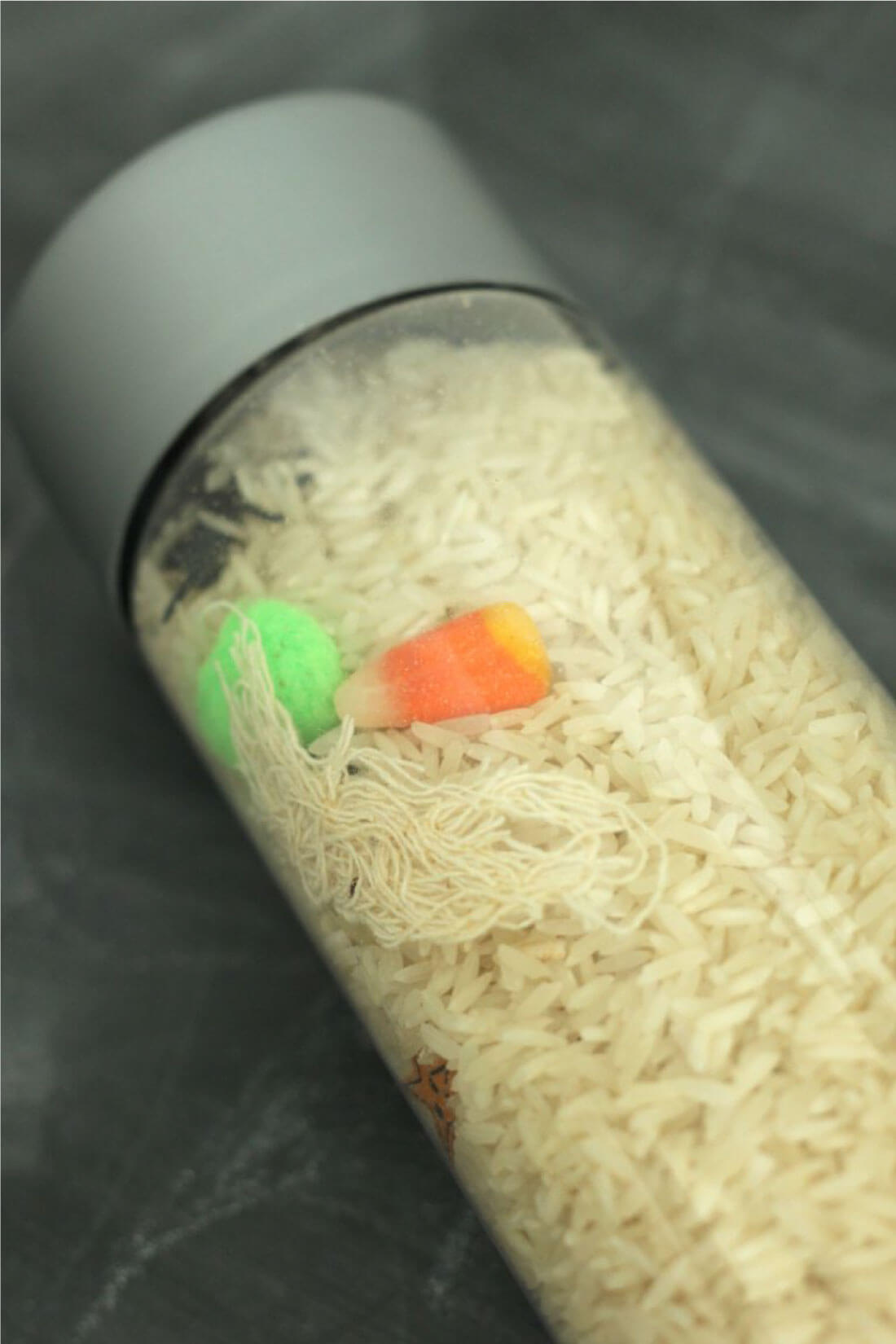 And it is super inexpensive too! I just used items that I found around my house. Some items I included were a candy corn, a green pom pom, and a plastic spider.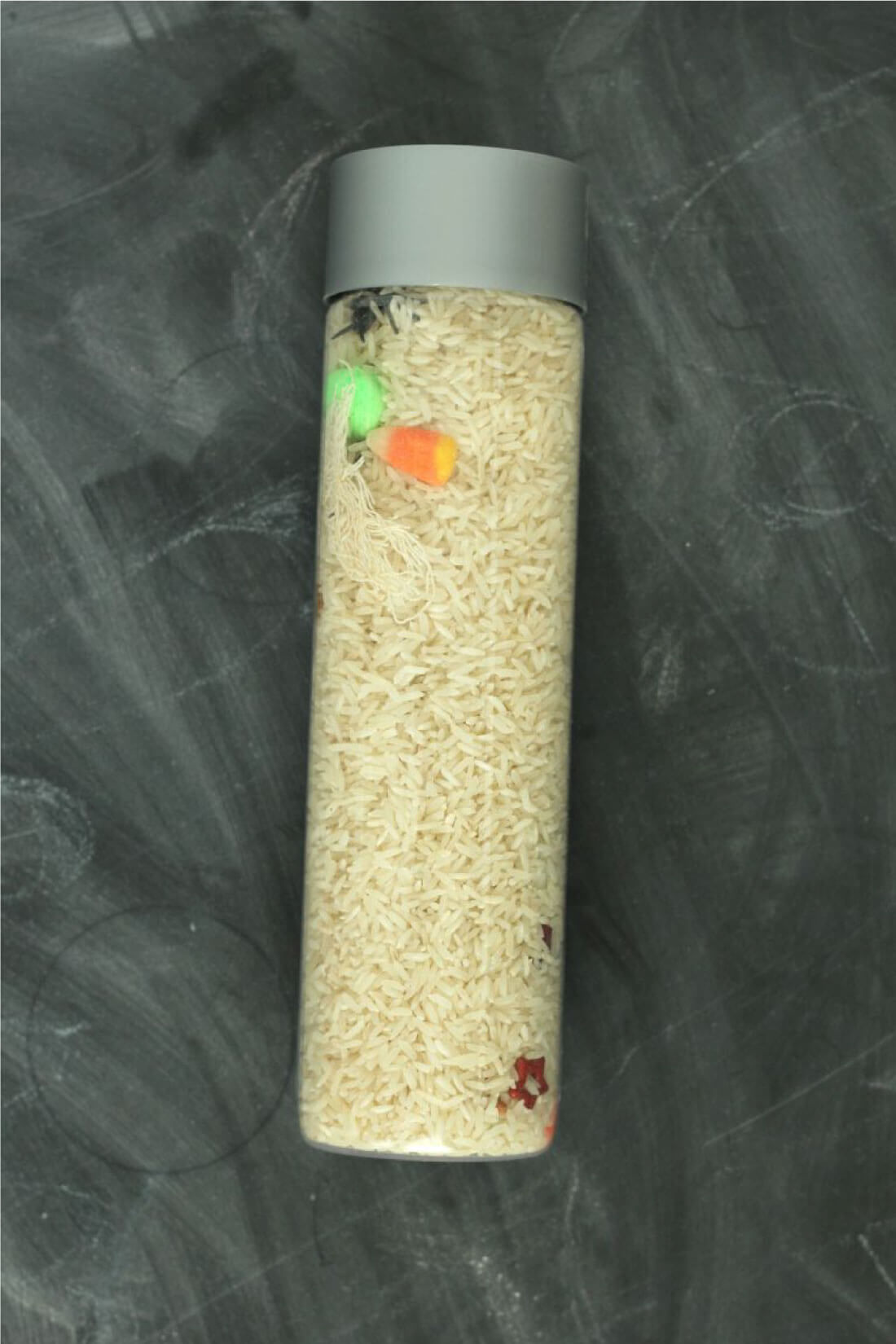 Such an easy and perfect way to keep kids entertained!
How to make an I Spy Game: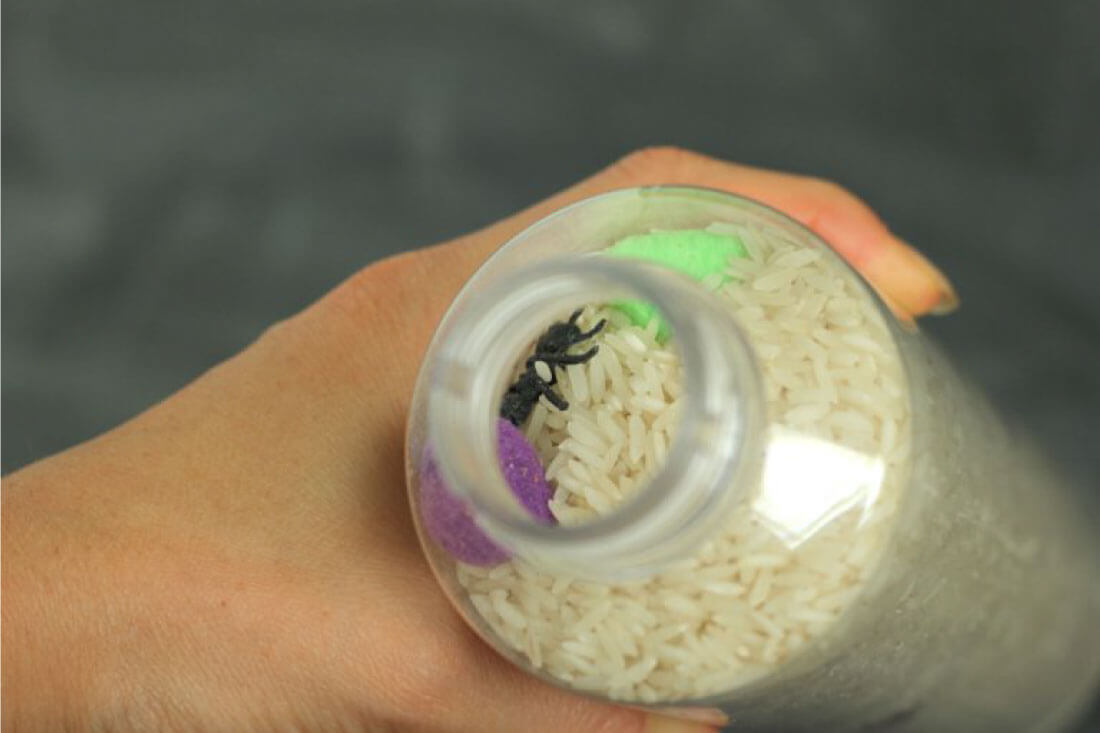 MATERIALS:
clear container (mine was an old water bottle)
rice
halloween objects to put in the jar
DIRECTIONS
fill the container with the objects
fill the rest of the container with rice
Put the top of the container and make sure it will not come off!
Like Halloween projects? You'll like these posts: