Make your kids day with these adorable Printable Halloween Lunchbox Notes! Such a simple way to add a special surprise for the holiday.  There are 8 notes, so you can use several throughout the week leading up to Halloween.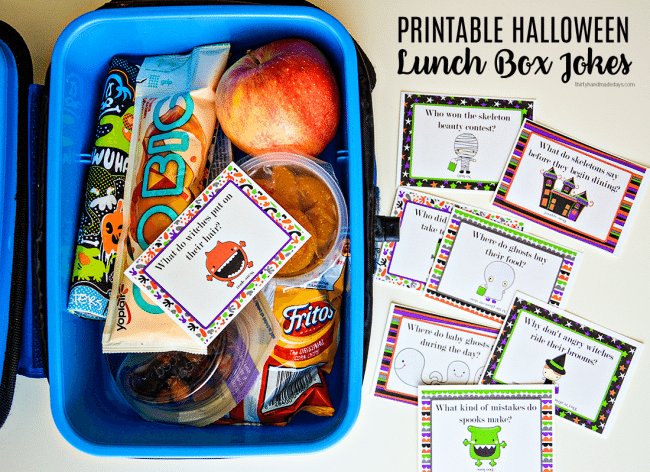 I love adding something a little extra to my kids lunchbox every once in awhile.  I know, I know… just one more thing for you to worry about.  Trust me when I say that it doesn't happen all the time.  But I think that's what makes it so special.  If my kids were getting notes every single day, they might not be all that excited.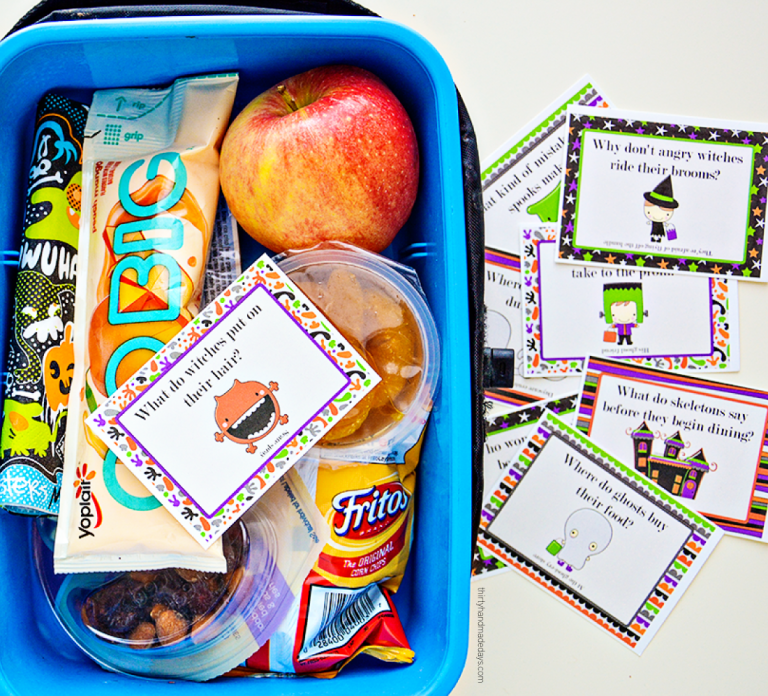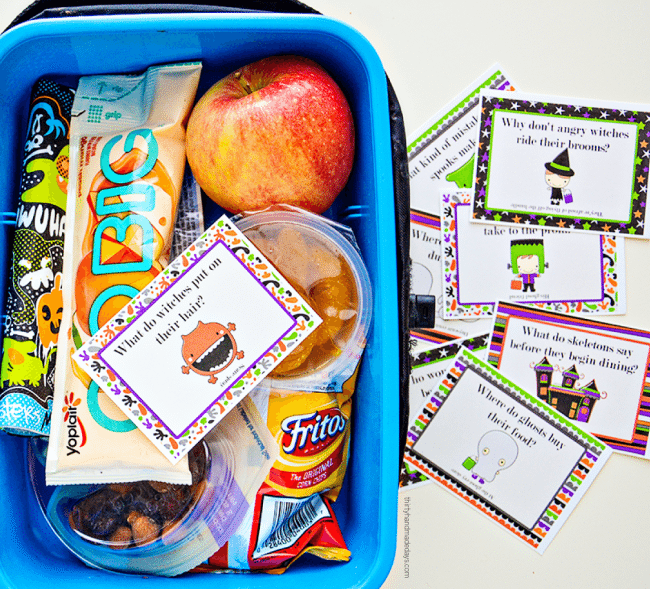 You could add some fun Halloween snacks into their lunch too!  All it takes are some googly eyes and a little imagination.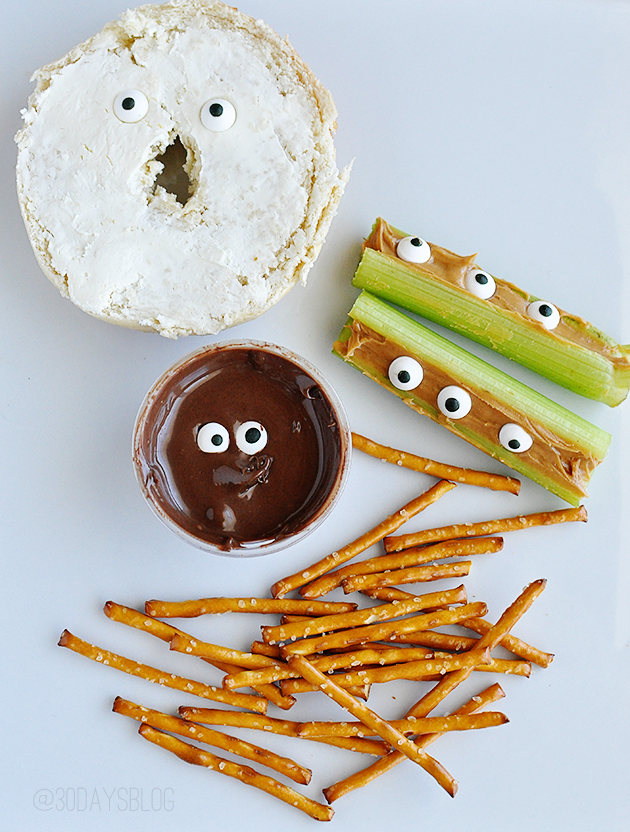 It's not my first time talking about lunches or lunchbox notes.  I shared so many ideas for lunches because it's something we struggle with in our home.  Make sure to check out my lunch ideas: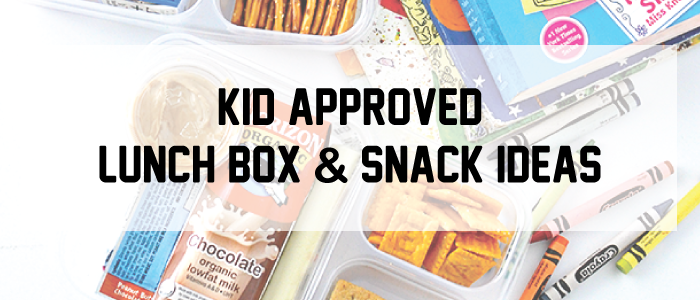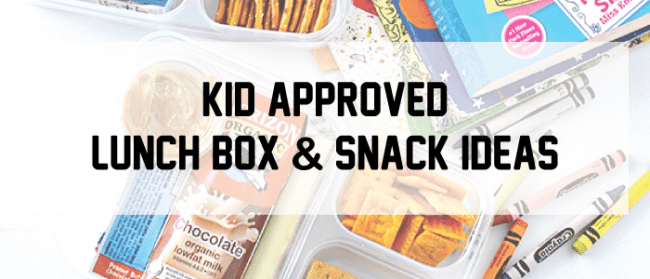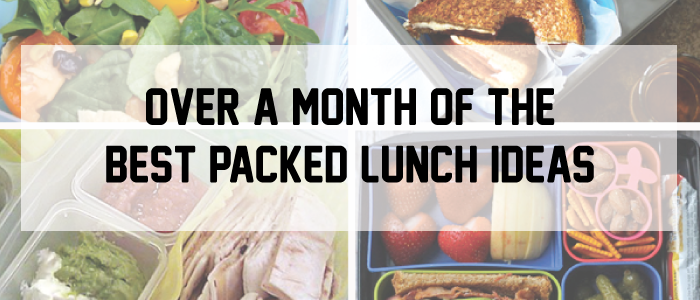 And I've had fun in the past coming up with some cute lunch box notes –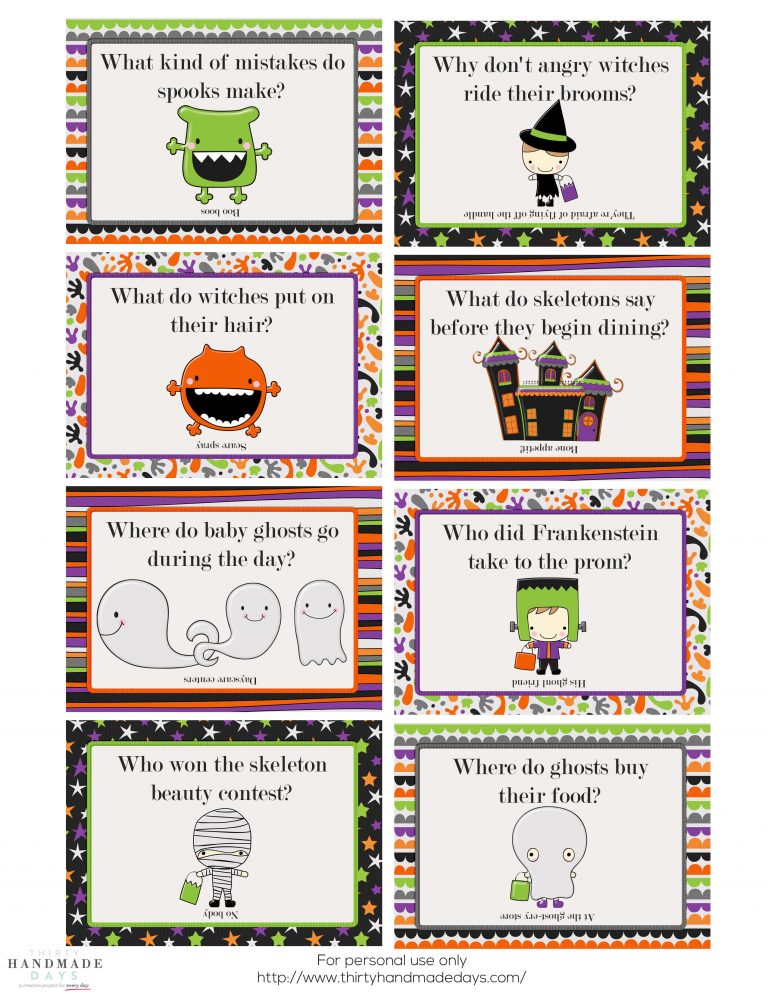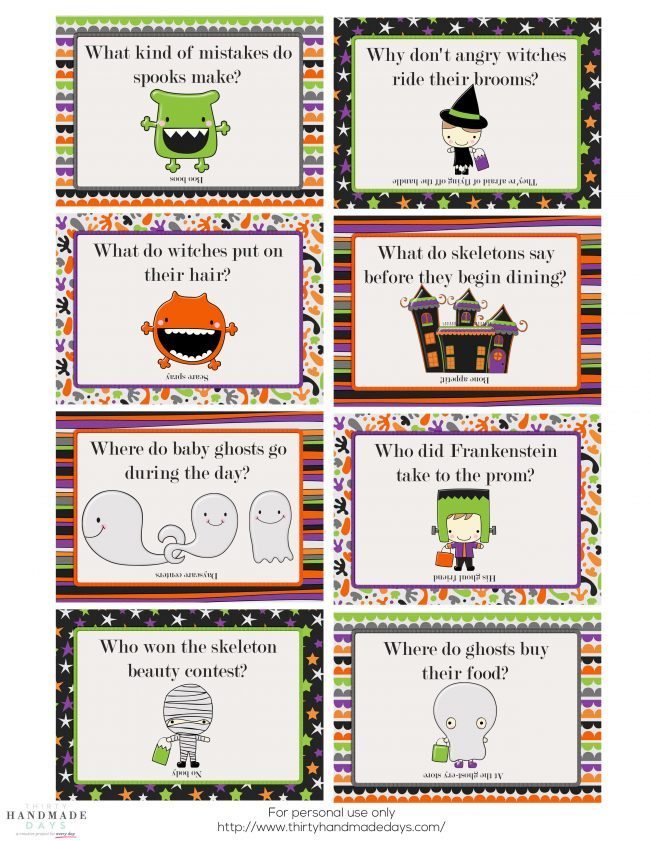 Download these Printable Halloween Lunchbox Notes.  For personal use only.