Halloween will be here before you know it and these Halloween printables are too cute not to download and print!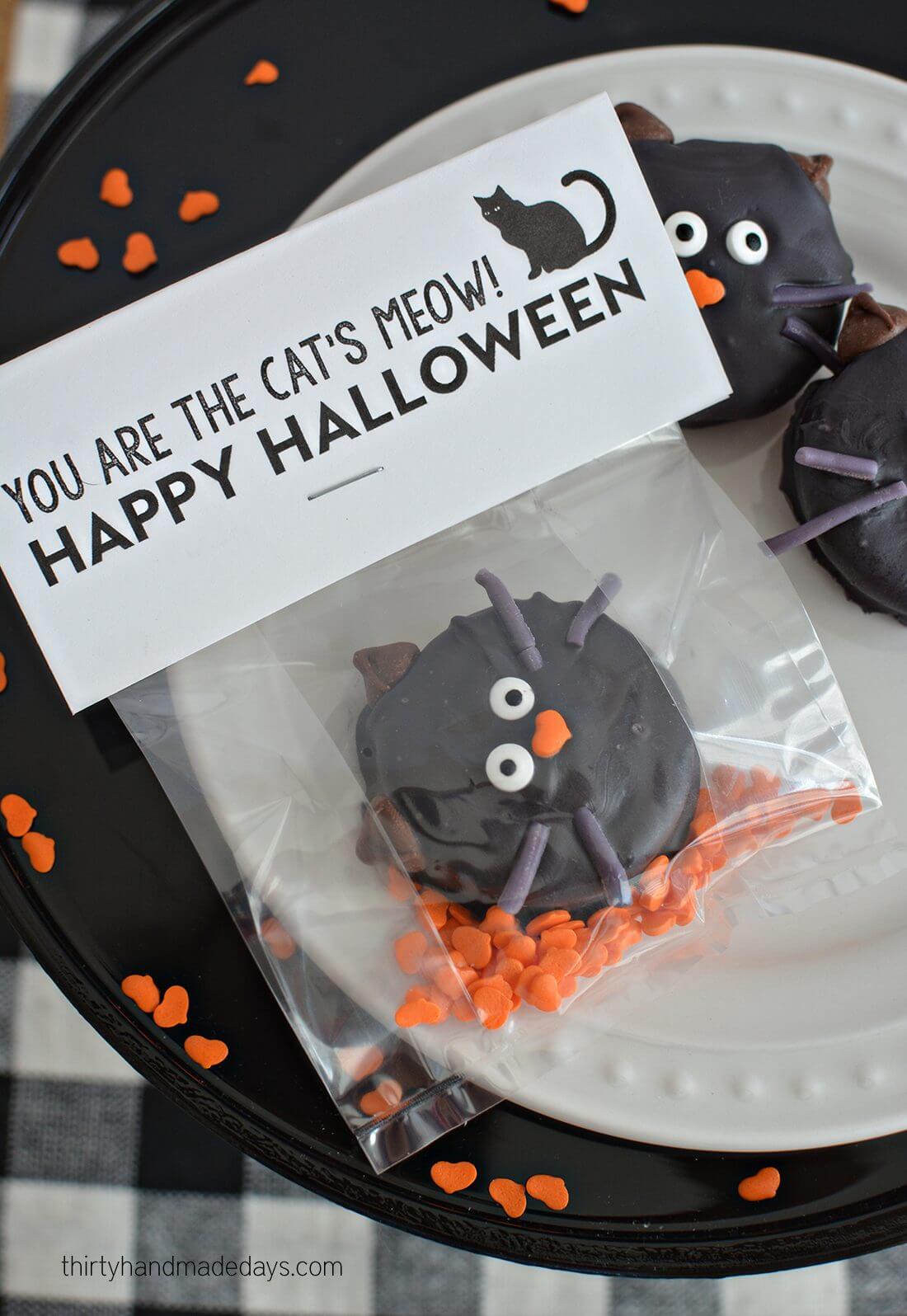 Corny I know but I just can't help myself.  I'm more of a fan of the cute Halloween stuff than the scary.  And when I made these Halloween Oreo Cookie Cats, I knew I had to make a tag to go with it.  Because puns make the world go round.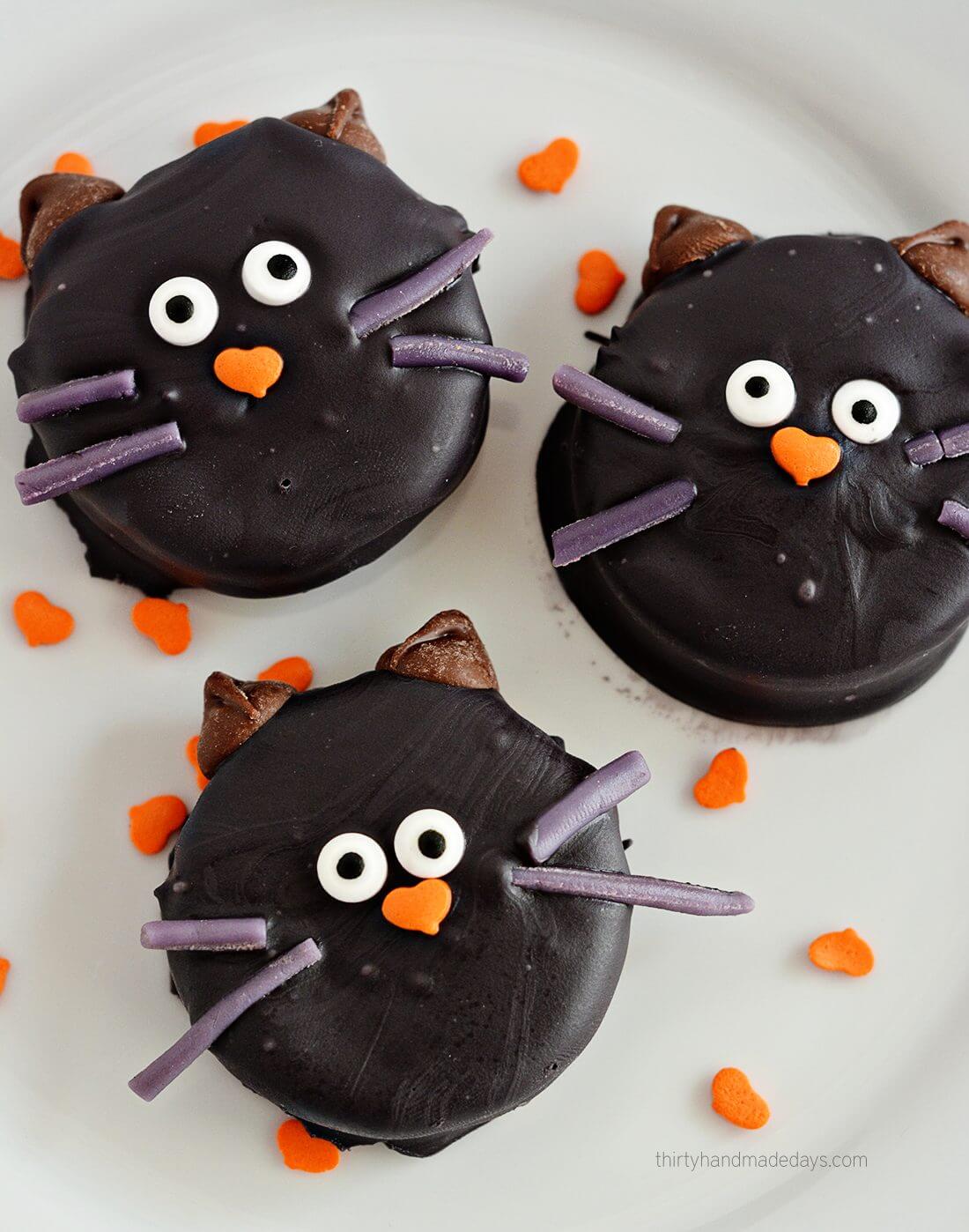 The kitties are pretty easy to put together, using just a few ingredients.  It's something that you could do with your kids as a fun Halloween activity.  They will have a blast decorating the cats and then eating them.  It would also be fun to make and deliver them to friends and neighbors.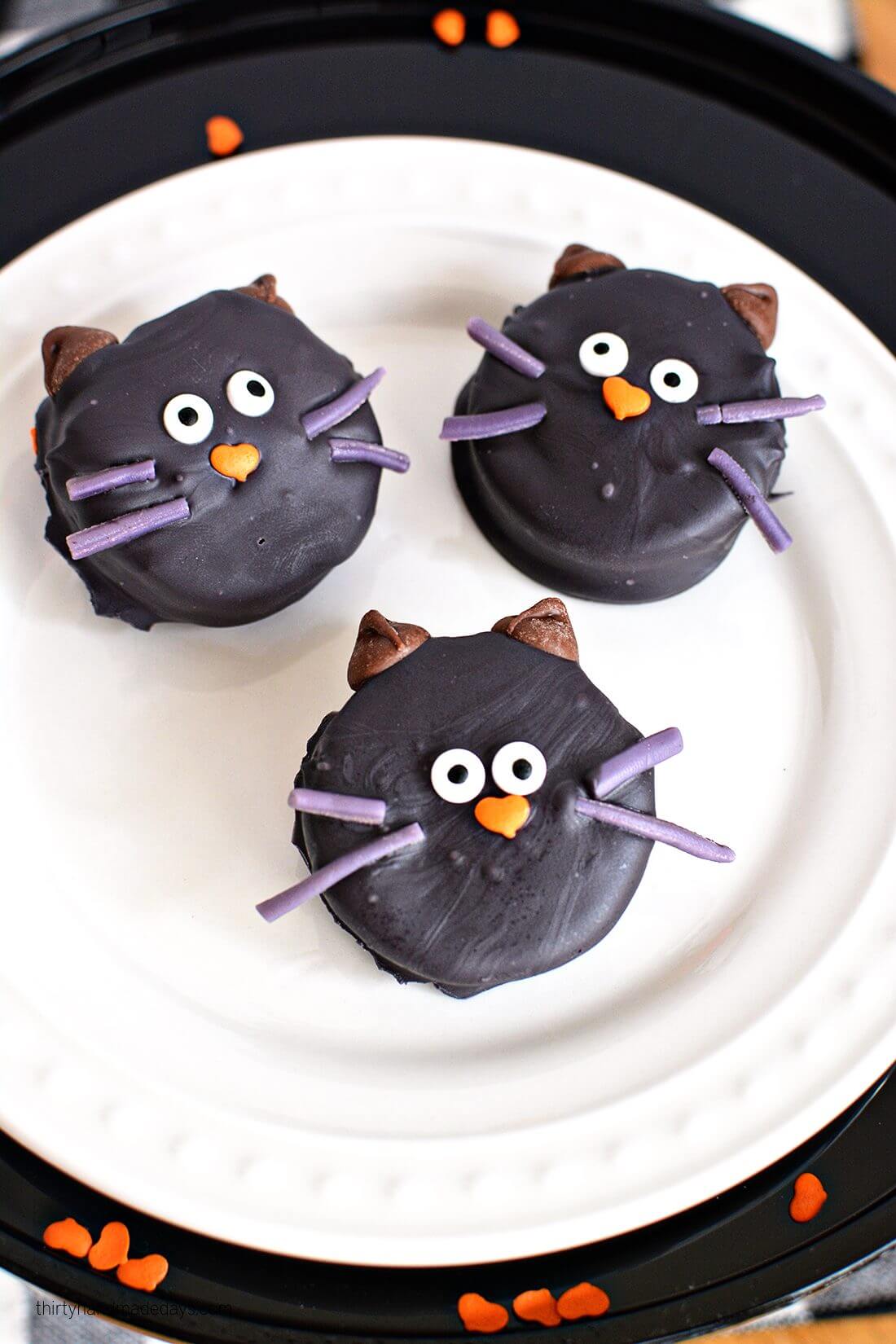 After you make the Halloween Oreo Cookie Cats, you'll simple add them to a cellophane bag and attach the printable below.  It's made to fold in half and then staple.  They could be used for a classroom treat as well and your child can write his or her name at the bottom.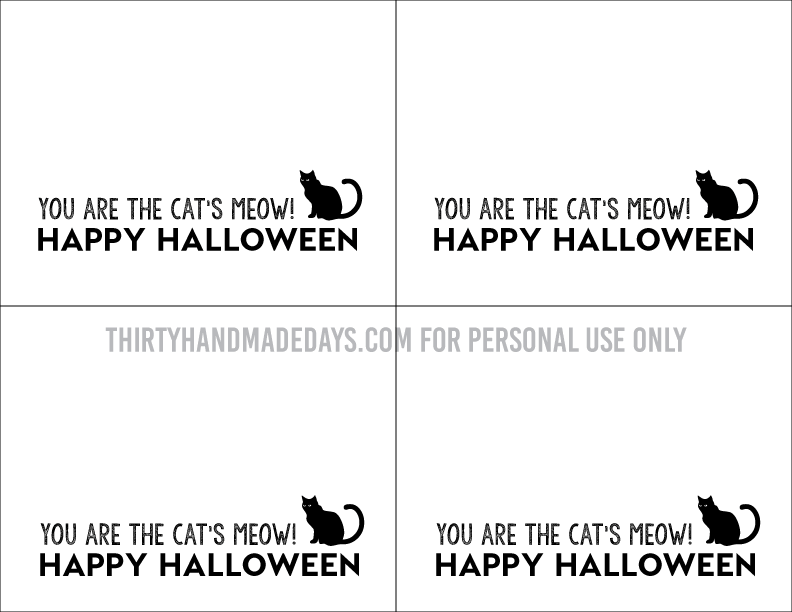 Download this printable topper.  For personal use only.
I have a whole bunch of other cute Halloween printables, grab them here: