Looking for something fun to do with your kids for New Year's?  Make this party slime!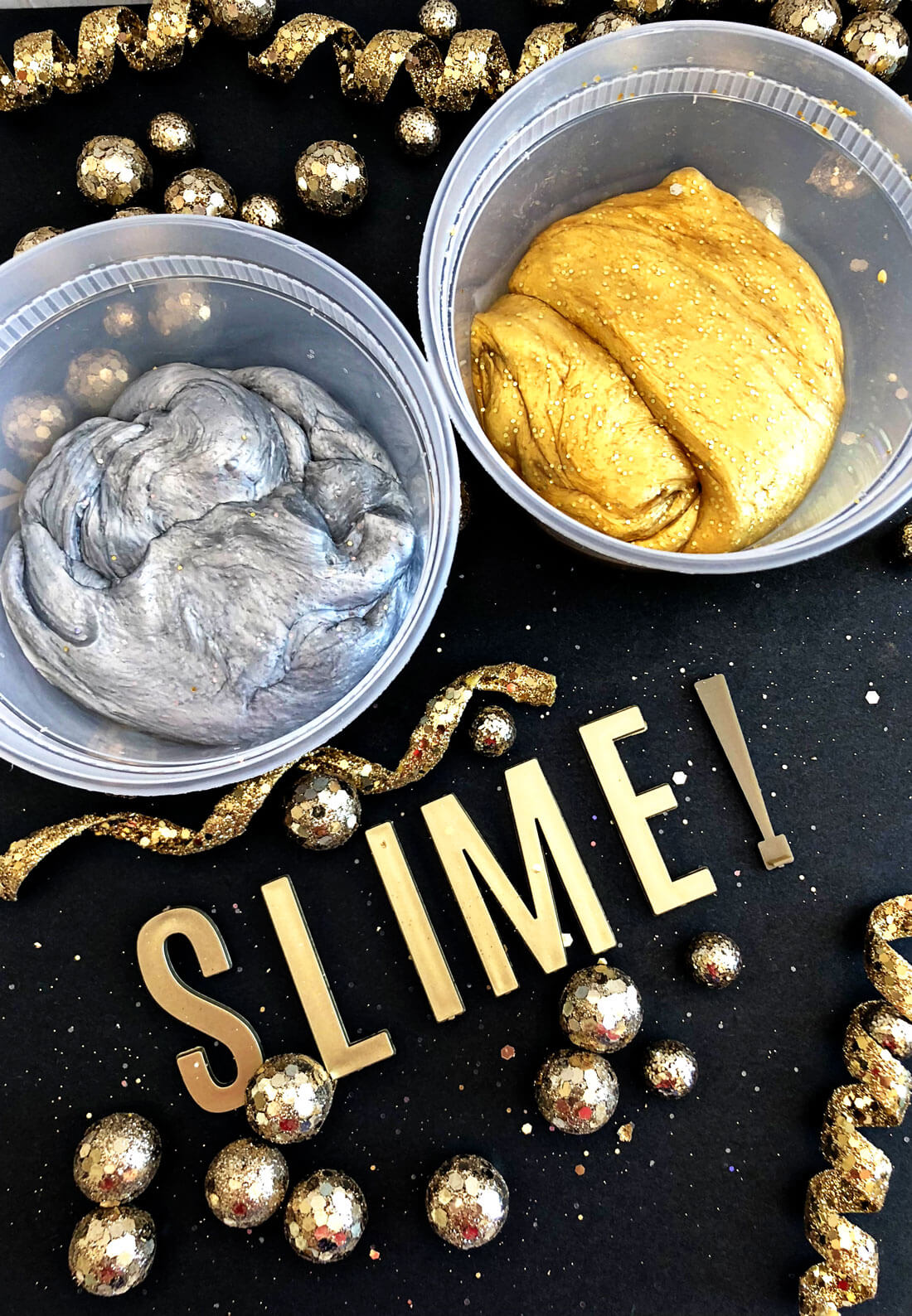 I know, I know.  You're probably sick of slime right about now.  But chances are, your kids aren't.  We have enough supplies to open a small factory at this point but it is pretty dang fun.  We've made
fluffy slime
,
emoji slime
and
floam
(which is another variation).   This version is sparkly and perfect to make for New Year's Eve.  Or whenever!
Here's what you need: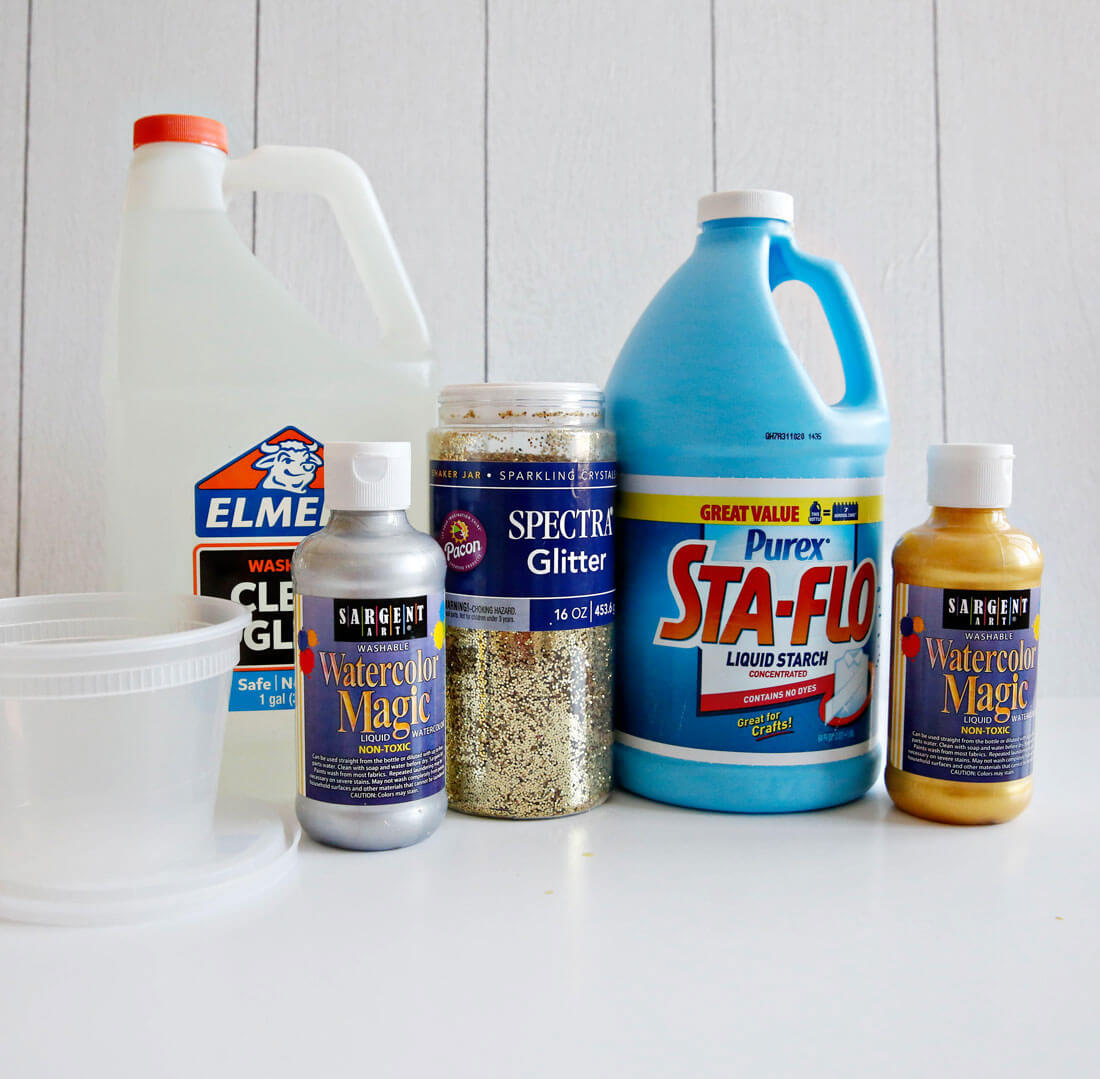 If you've made the other kinds, you probably already have most of the ingredients.  But you'll need a couple more.  I bought everything on Amazon because it was easy and delivered to my home.  You can find it all at a local craft store too.
Silver and Gold Party Slime for New Years
Ingredients
½ c. clear glue
½ c. liquid starch
Gold/silver liquid watercolor
Gold/silver glitter (optional)
Instructions
Pour ½ cup of glue into a bowl
Add 2 TBSP liquid watercolor to the glue and mix.
If you want glitter, add it at this point and mix.
Pour in ½ c. liquid starch and mix well.
You will need to mix for awhile - approximately 5-10 minutes. At first it won't look like it will turn into slime, just keep mixing.
Knead until well mixed, let sit and come back to it. It will be perfect!
NOTE: It will be stringy until you knead it a lot.  At first you'll wonder if it's working.. but just keep on punching, kneading and working with it.  Once you set it down and then go back to it, it will be the perfect consistency.
I love the containers that I got for it.  They are meant to be food containers but are the best for this! They have tight lids and keep it nice and slimey instead of drying out.  There are 2 different sizes in that set.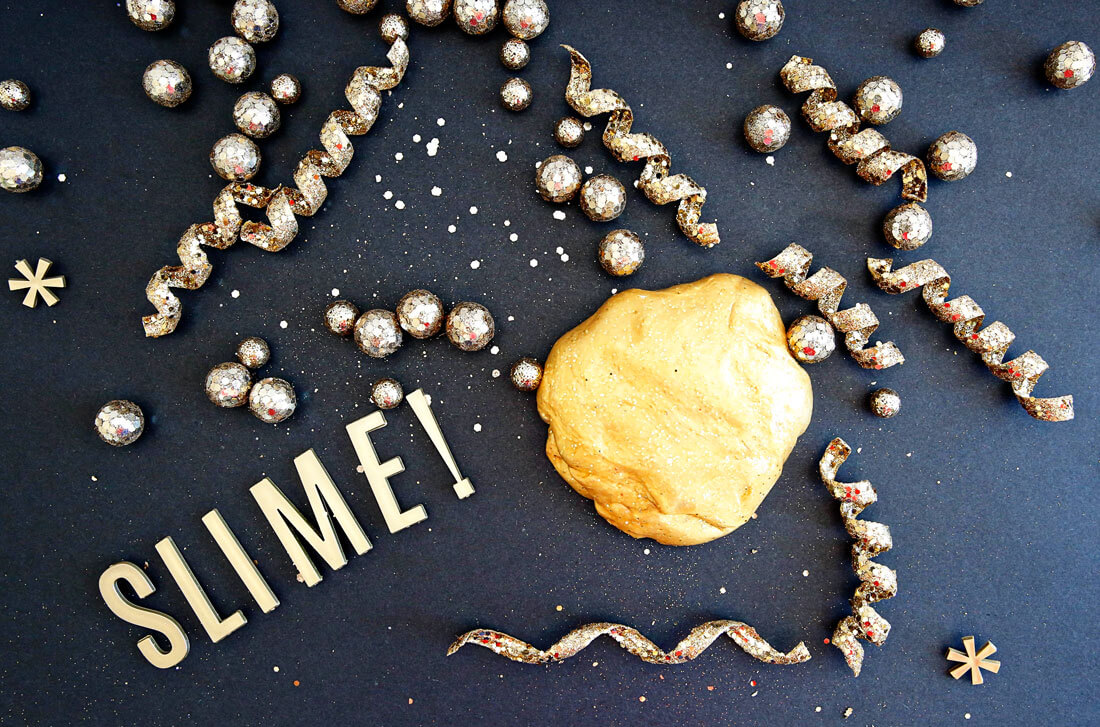 I think every time we make slime it's cool, but this might be the prettiest variation that we've made.