You're in for a treat as I show you how to roast garlic in your kitchen!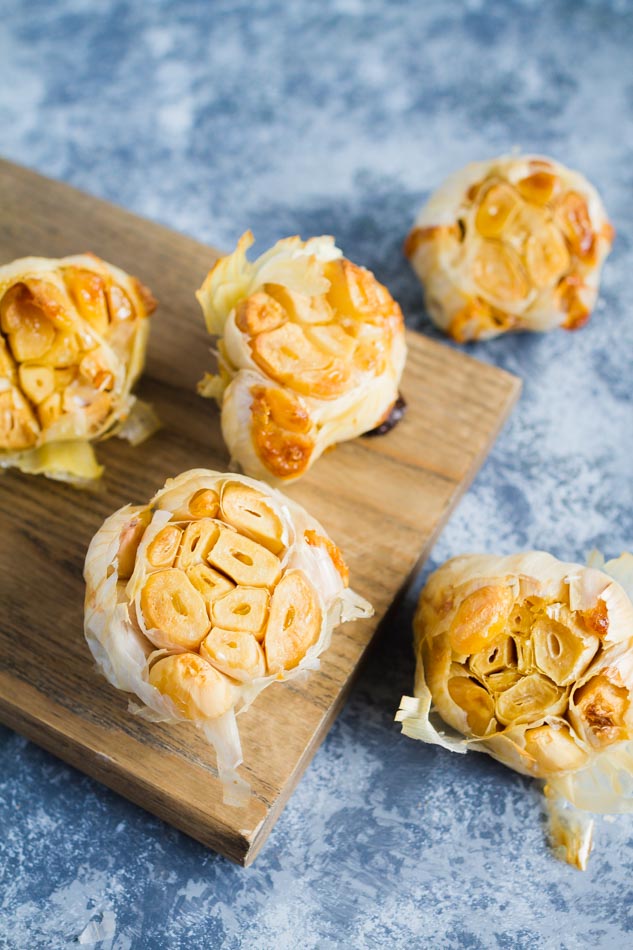 If you've never had roasted garlic, you are definitely missing out!  I remember the first time I had it.  My husband had taken me to a very posh restaurant when we were first married.  They brought us a small basket of an array of breads and a whole clove of roasted garlic wrapped in parchment paper.  We both looked at each other, not knowing exactly what to do with it.  I glanced over at another table and saw they were spreading the soft roasted garlic onto the crusty bread and followed along.  It was possibly the best thing I had ever eaten up to that point in my life!  It is wonderful served this way, but it has so many other uses and it's very simple and easy to do in your own kitchen.
Serve this mashed up in some cooked potatoes along with some herbs and you've just made some fantastic mashed potatoes!  It can be tossed into difference sauces and it brings it to a whole other level of tastiness!  You can store it in a glass jar in the refrigerator for up to 3 weeks if you can make it last that long!  Once you've made it, you'll want to put it in everything.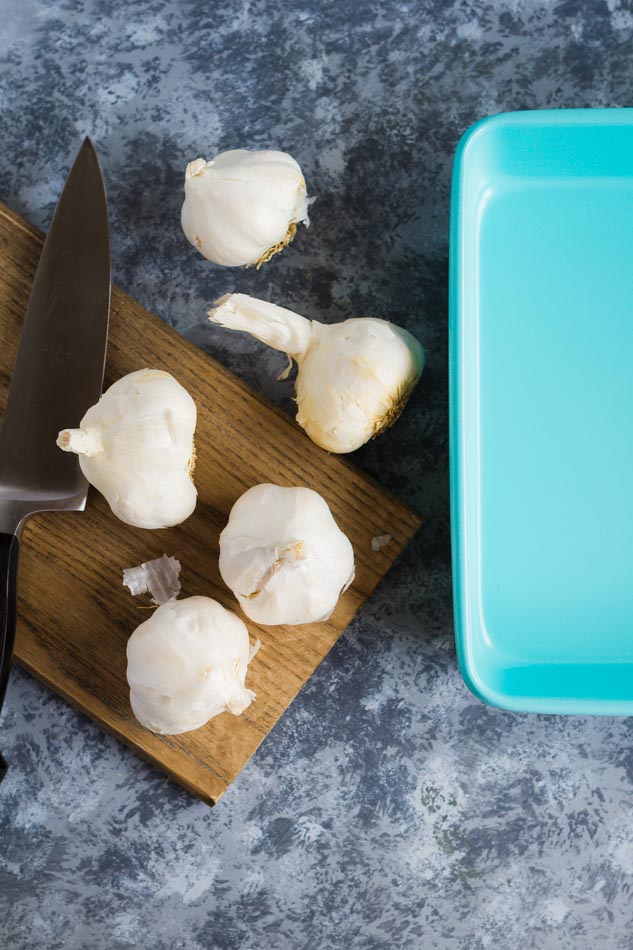 Here is what you'll need to do.
Take 4-6 whole bulbs of garlic and using a sharp knife, trim off the tops exposing the garlic cloves.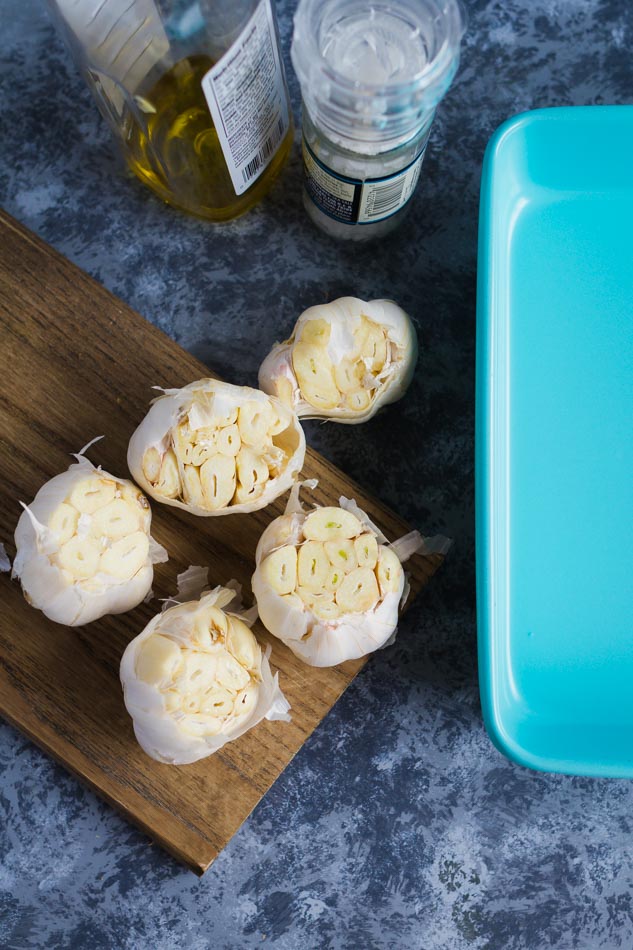 Line a baking pan with aluminum foil and place the heads of garlic face up.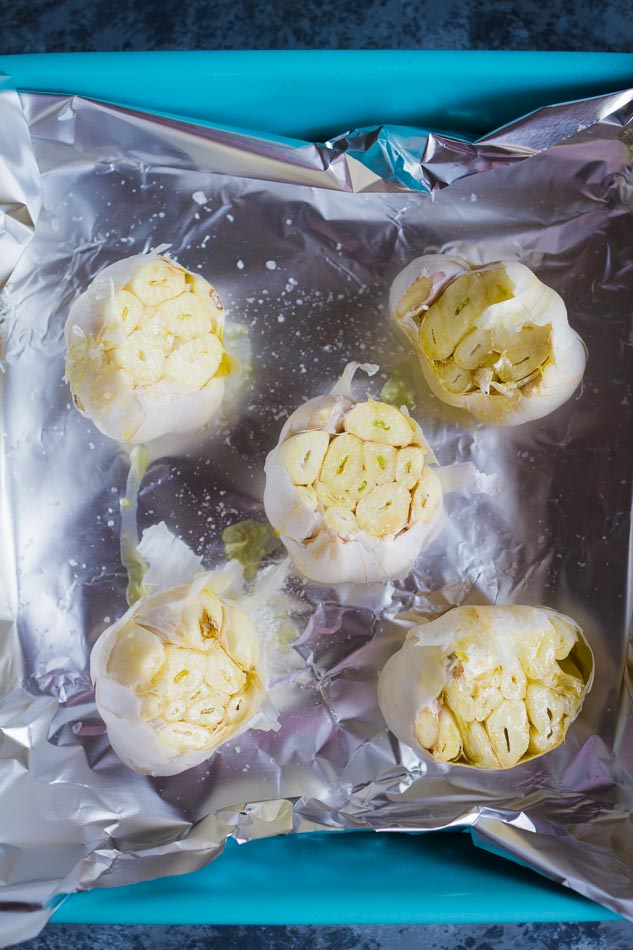 Drizzle with a little olive oil and sprinkle lightly with kosher salt.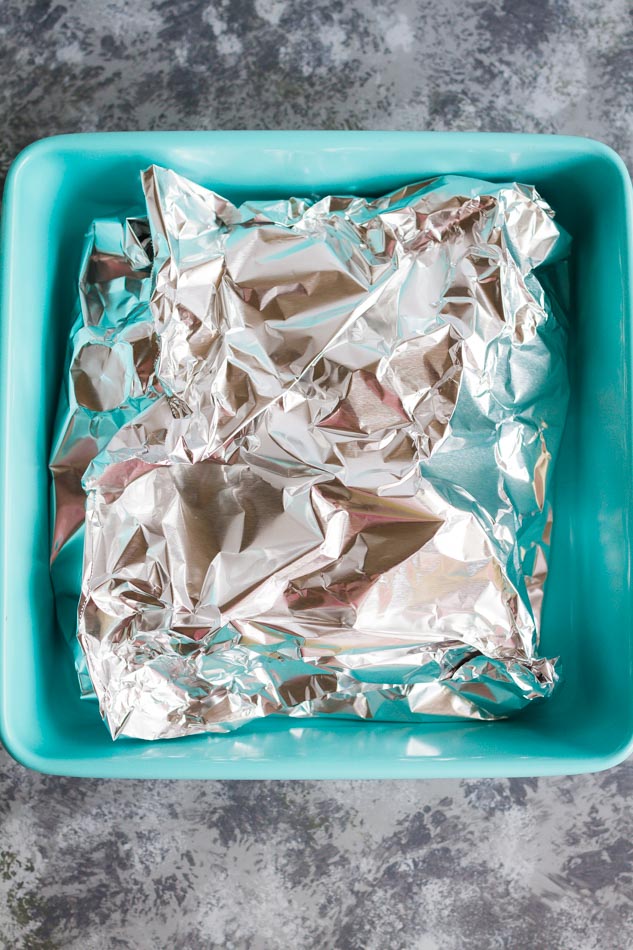 Fold over the aluminum foil to cover the garlic completely.  Don't press it to tightly, but make sure it's totally covered.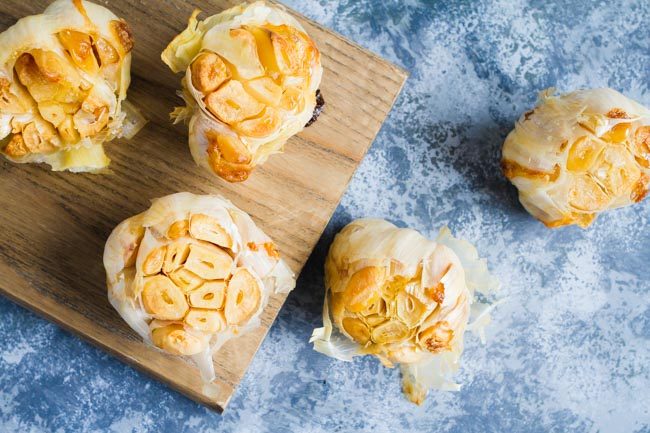 Place it in a preheated 375 degree oven and roast it for 45-55 minutes.  You want the garlic cloves to be golden brown.  Uncover it and let it cool for 10 minutes.
Using a towel to hold the hot heads, gently squeeze out each clove into a bowl or glass jar.  Use immediately or store in a glass jar in the fridge.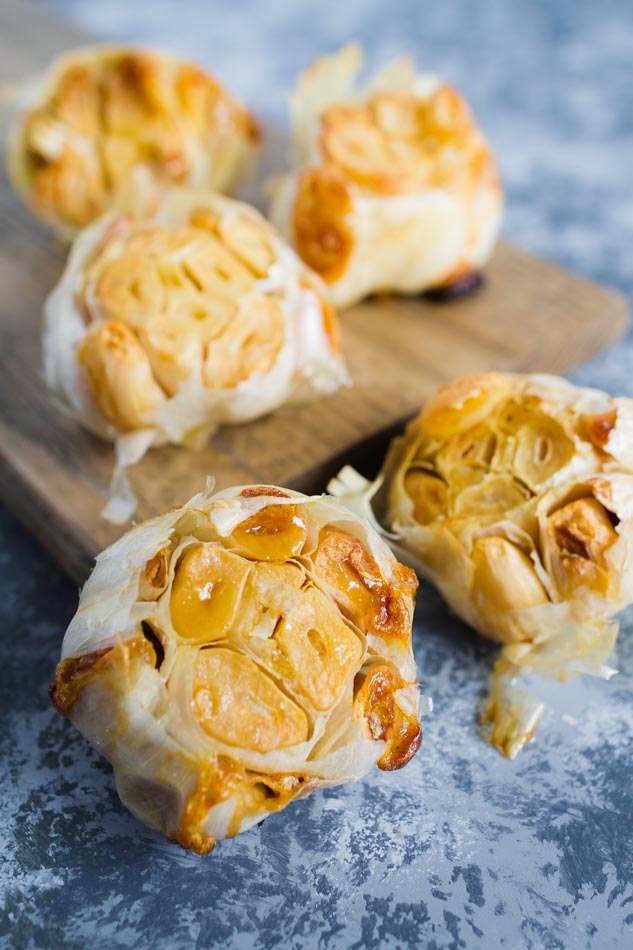 How To Roast Garlic
Ingredients
5-8 Whole Garlic Heads
Olive Oil
Sea Salt
Instructions
Preheat oven to 375 degrees.
Line a small baking pan with foil.
Using a sharp knife, cut off the tops of each garlic head, about a ¼ of the way down. Make sure each clove is exposed.
Place cut side up into the pan and drizzle each heat with a little olive oil.
Sprinkle with a little sea salt and cover completely with foil.
Roast for 45-55 minutes.
Remove from the oven and uncover.
Let cool for 10 minutes.
Take each head and gently squeeze out the garlic cloves into a glass jar. They should all come out easily.
Let the cloves cool completely (about an hour) then place lid on top and chill in the fridge for up to two weeks.