Ever since I can remember I have been obsessed with inspiring quotes. I used to plaster them all over my walls, doodle them, print them… some things never change.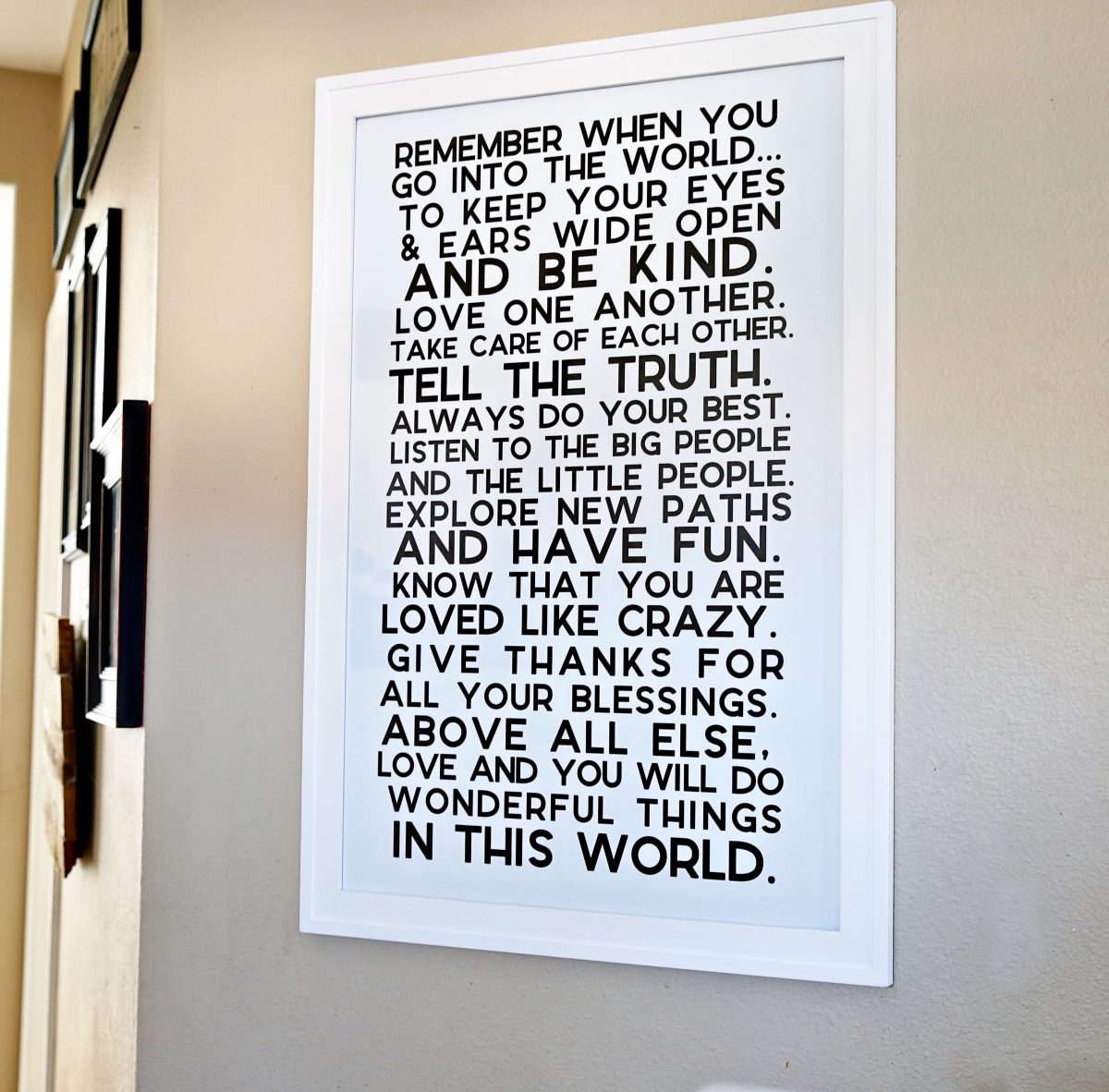 While on our trip to Kauai recently, I came across a quote that I fell in love with. I wanted to bring home a big ol' sign so badly but it was just too big. I couldn't do it. So I decided to come home and create my own version. I wanted the sign to be prominently featured in my home so that my kids could see easily.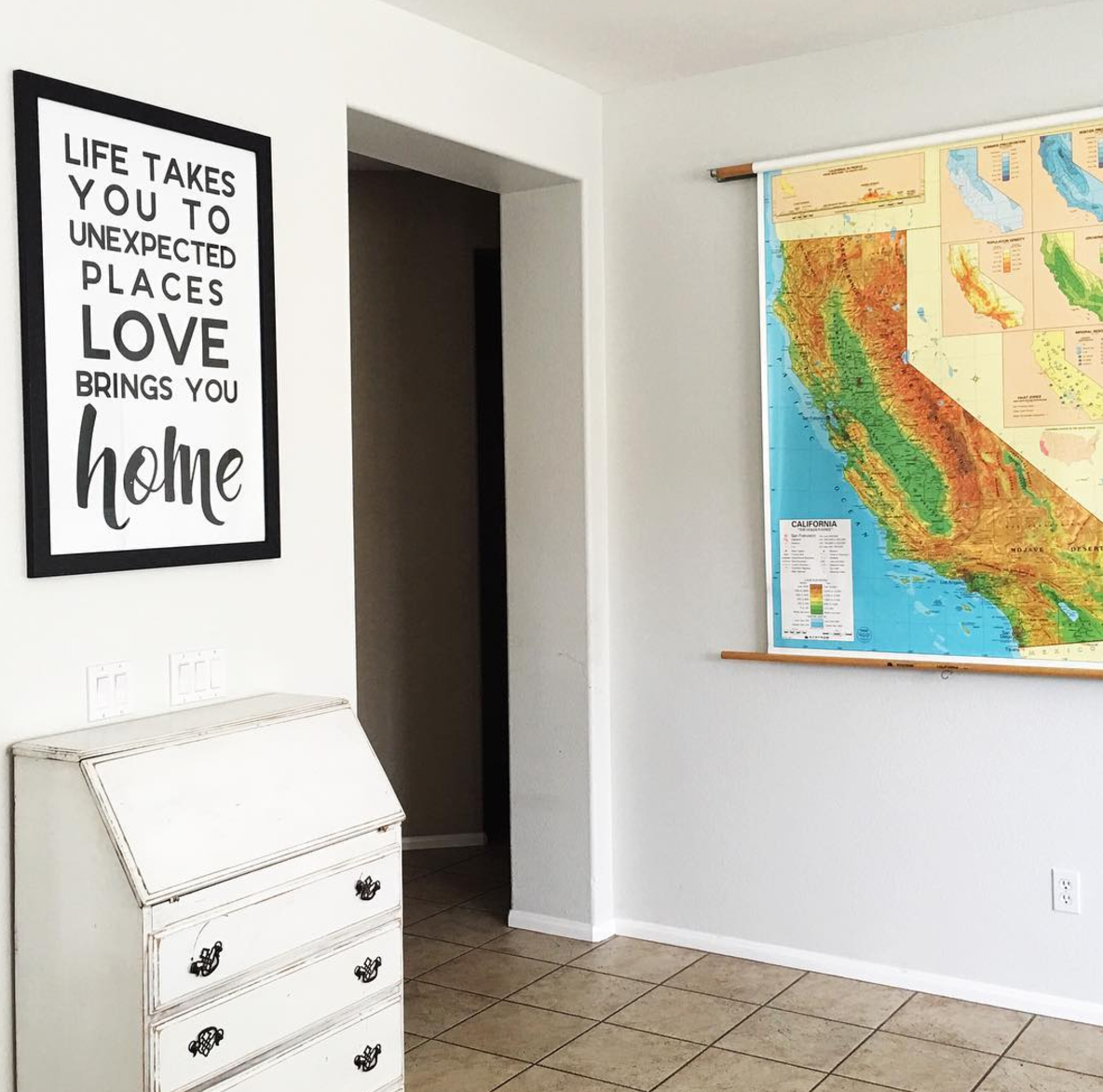 I had another blank wall that needed something inspirational on it but wasn't having any luck finding the right thing. So I designed another one for that wall. It fits perfectly in our family room with our big California map. I am in love.
Do you want some inspirational quotes for your home decor?
---
What do you do once you download the print?
DIRECTIONS:
Send the print(s) to be printed at one of two places – somewhere that prints large posters (24″x36″ size) like Walgreens or to an office supply store to print an engineer print.
You can use a coupon at Walgreens (they always have photo coupons, you can just google "Walgreens photo coupon") to have it printed nicely. If you don't mind having a paper version, you can have it printed at Staples, Office Max, FedEx Kinkos, etc. The cost is significantly less – usually under $4. Both places should be ready in the same day.
Go to the photo section on Walgreens —> upload jpg —–> select poster —–> 24″x36″ and place your order
Go to Staples.com —-> Shop by category —-> Copy & print —–> Engineering prints —-> Upload and select 24″x36″
Email Office Depot (each store has an email) and attach the jpg with instructions on what you'd like done.
Get your frame and hang it. I buy my frames from Hobby Lobby because they are always 50% off or you can use your 40% off coupon. It's a big frame so it's a little pricey but totally worth it for huge art in my opinion. Ta- da!