Instant Pot Pressure Cooker Cheat Sheet – print out this sheet to use for a quick reference guide for your Instant Pot!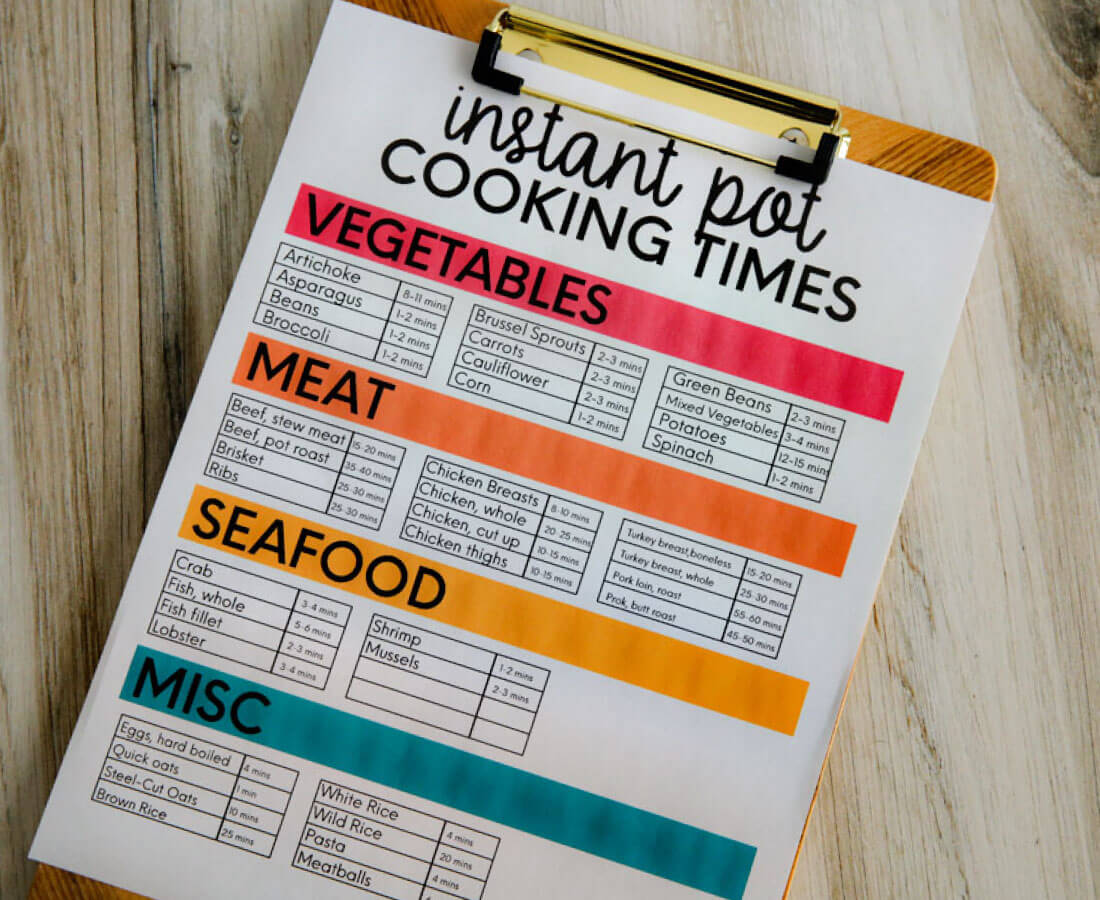 Instant Pot Pressure Cooker
The Instant Pot has been abuzz for the last few years. Most of my friends have one but only a few of them use theirs consistently. It can be pretty intimidating (the whole – could blow your house up thing..) but once you practice a bit, it's easy to use. Download my cheat sheet below to make it even easier.
What is an Instant Pot?
An Instant Pot is a small appliance/kitchen gadget. It's a type of pressure cooker – one that uses liquid to trap steam. Because of this, it causes pressure and the temperature rises. Pressure cookers allow you to make all different types of recipes in a fraction of time.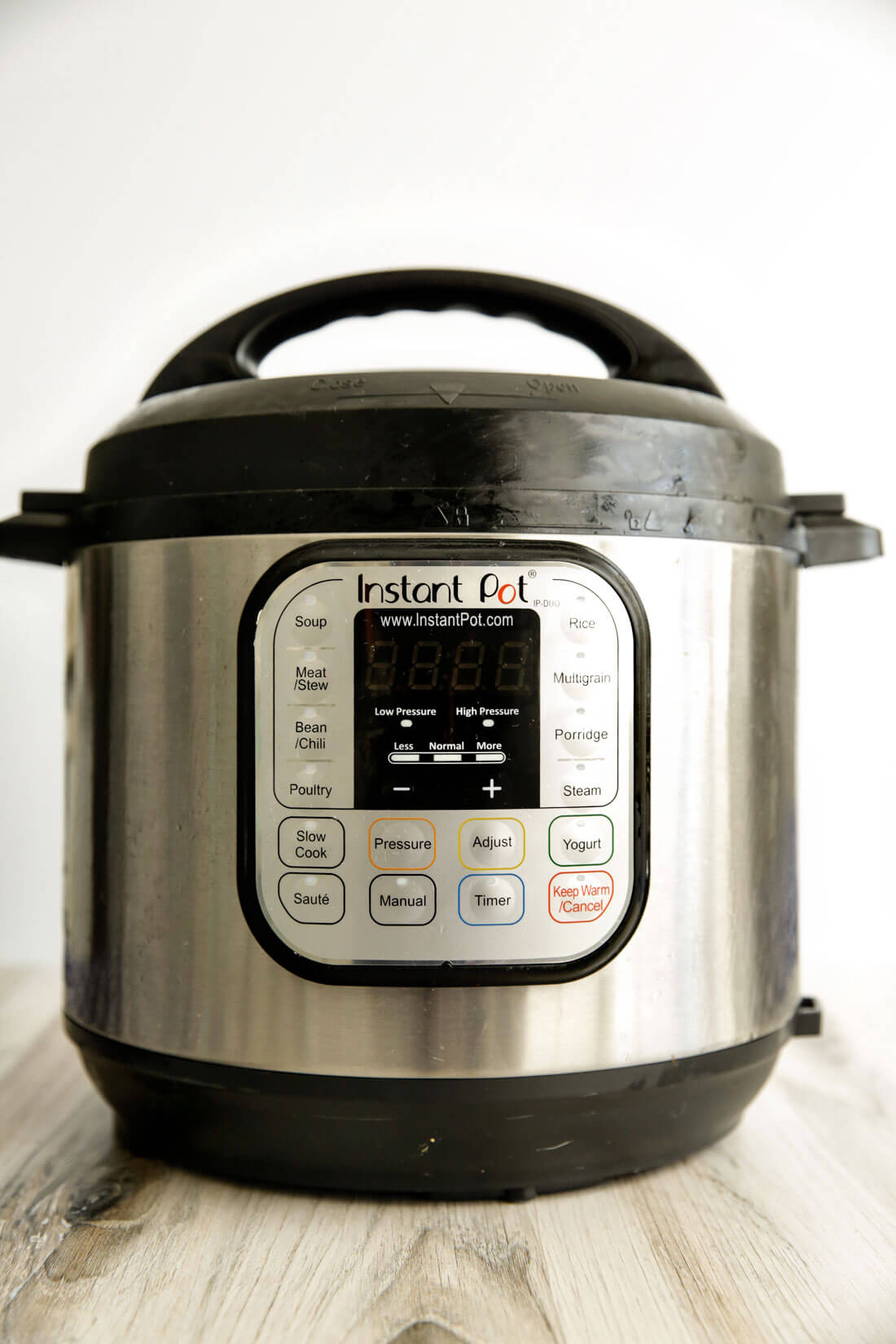 The one thing that I find frustrating with my Instant Pot (or any pressure cooker), is that you have to let whatever is in it come to pressure. When something says that it takes 5 minutes to make, that is after it has come to pressure. In my cheat sheet, you will need to account for this additional time it takes.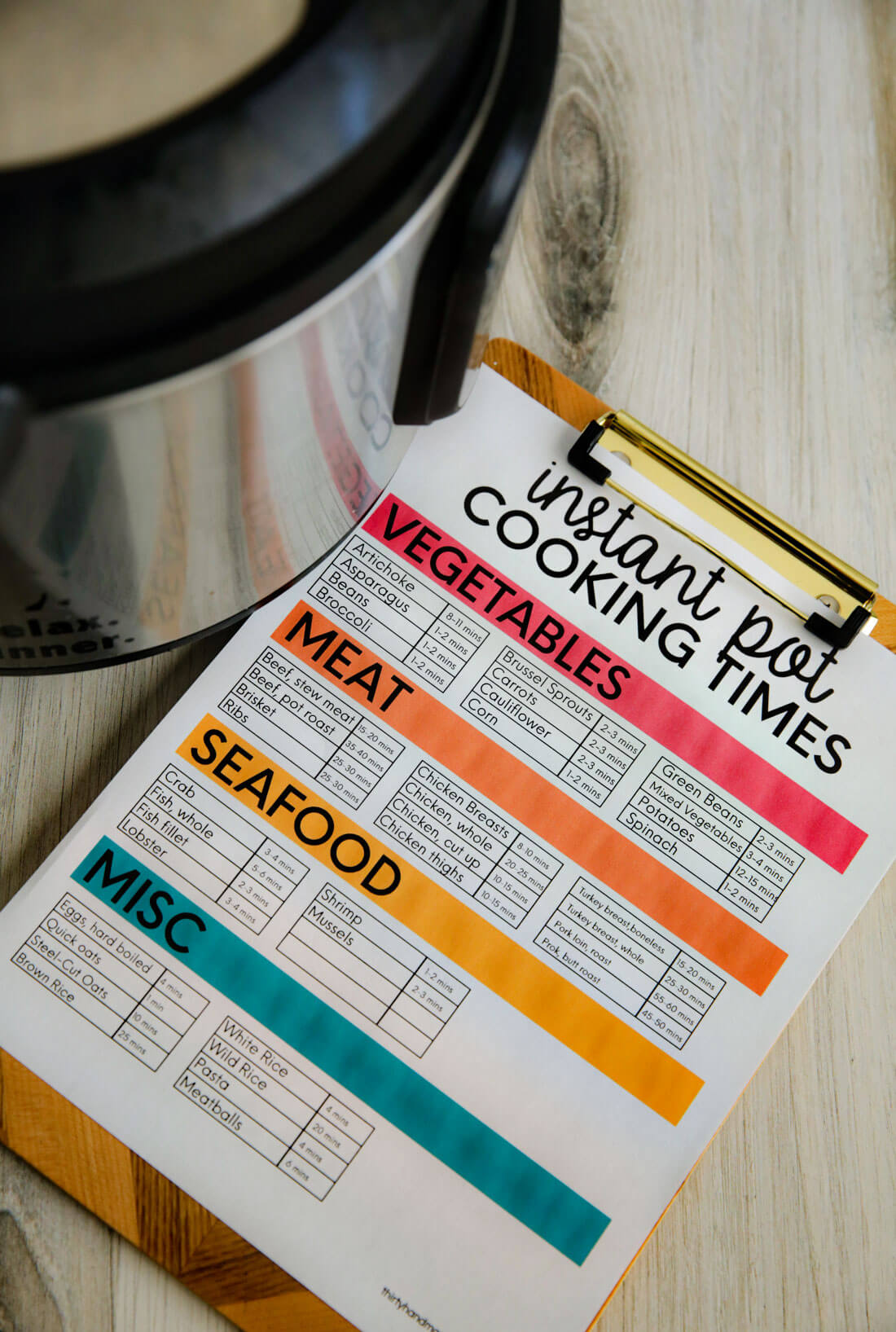 Best Instant Pot Recipes
Here are some recipes that you can try out with your Instant Pot: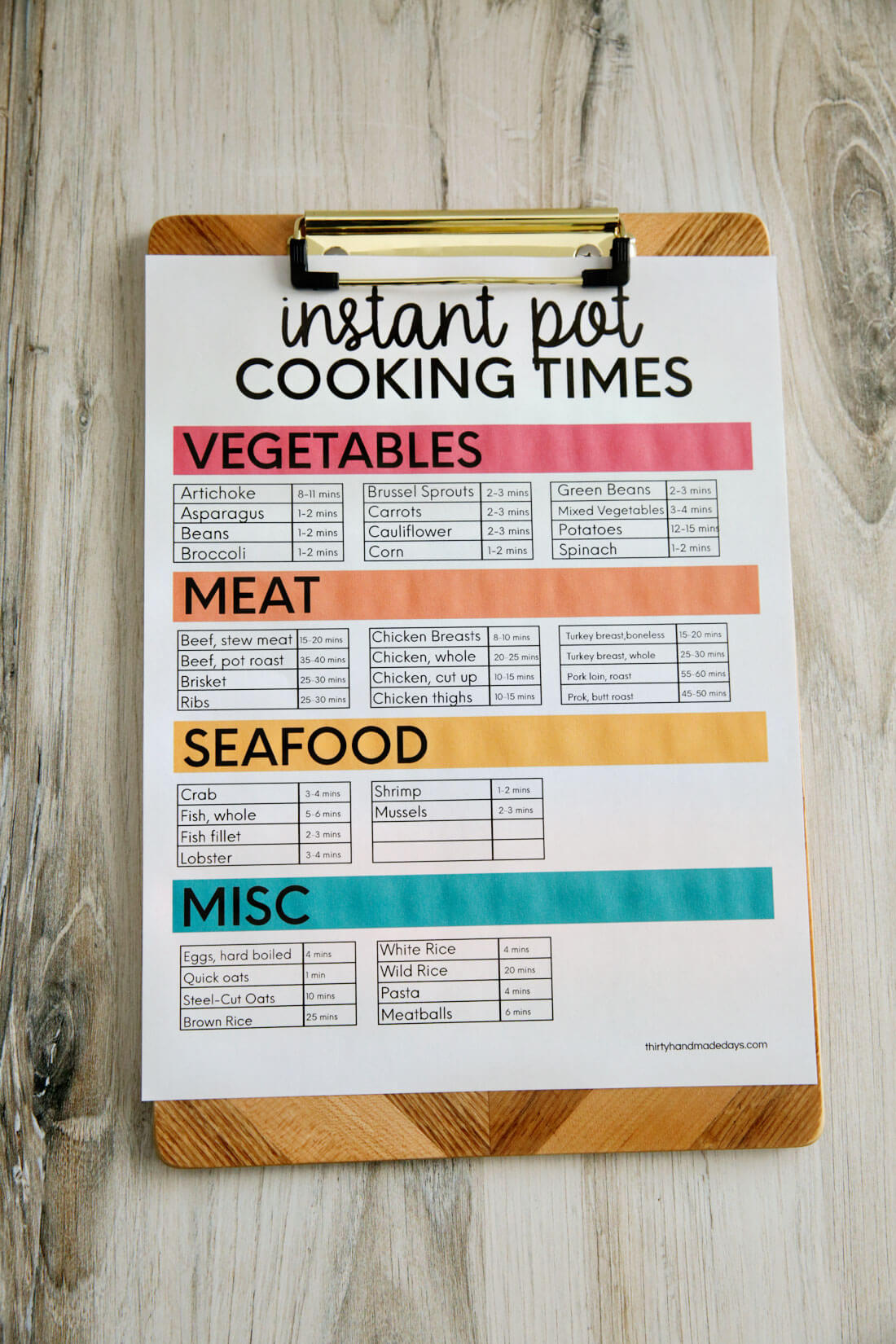 Download this Instant Pot Pressure Cooker Cheat Sheet. For personal use only.