Have you gotten yourself an Instant Pot yet?  Pressure cooking has always been so scary to me, but ever since I got my electric pressure cooker, I have been hooked in trying to cook everything in it!   This 15 Minute Instant Pot Mexican Rice will be your go to!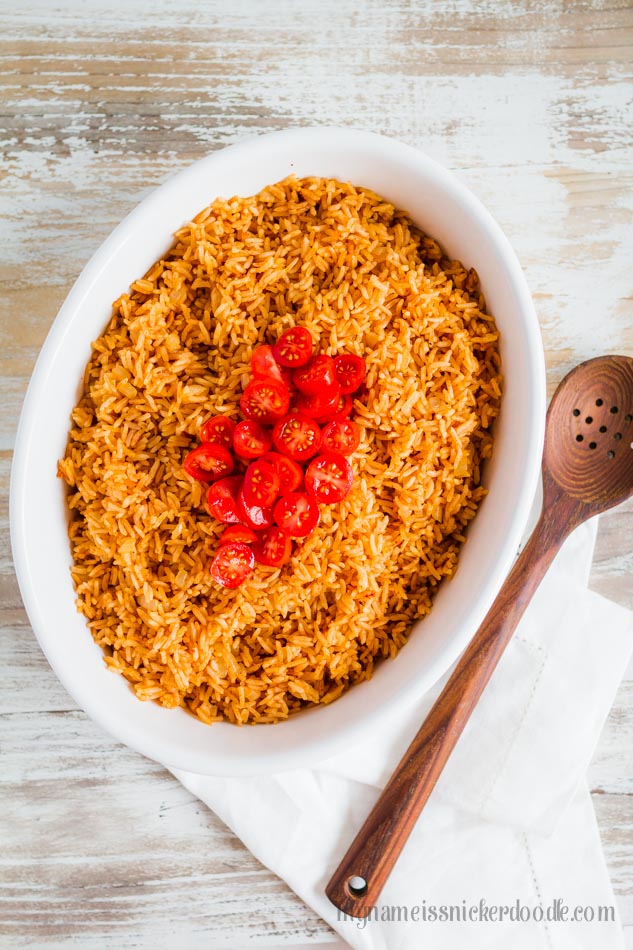 I love to make and serve Mexican food because most of my family loves it.  This Spanish Rice is completely cooked in the Instant Pot and takes no time at all to put together.  It's super delish and has the right texture that it should.  Just the right amount of fluffiness without being soggy.  These types of dishes are my favorite because it's pretty fool proof.    And don't worry.  If you don't have an Instant Pot I have a fabulous recipe for Mexican Rice that you can make right on your stove top.  It does take a little time, but totally worth making.  Check out the recipe here.

What I love about using the Instant Pot is that I can saute the rice in it and not have to dirty a saute pan.  You can do it all in one and that is a win in the kitchen!  And there is only one pot to wash when you are done.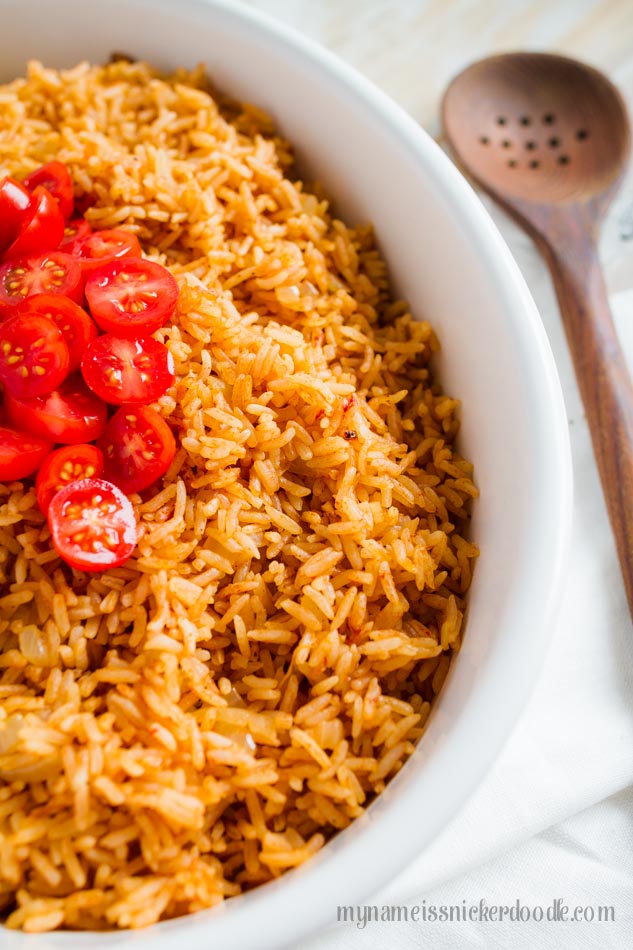 I have three little boys so I tend to make this dish more on the mild side.  You could add a can of diced chilies or jalapenos to the mixture right at the beginning if you wanted to add a kick to the dish.  Just make sure to drain the can and stir it in with the tomato sauce.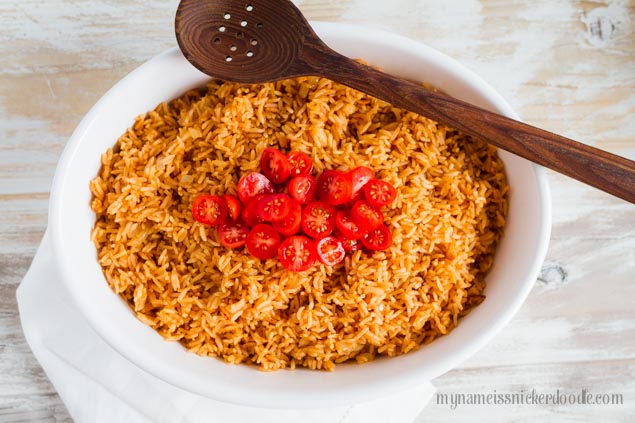 This could definitely be doubled if you were feeding a crowd.  I would increase the time by about 5 minutes.
Whenever I made Mexican dishes in the past, the side dishes are usually an afterthought.  You can make this right at the beginning of meal prep and it will be perfect by the time your tacos, enchiladas or burritos are ready to serve.  I like to garnish mine with some fresh chopped tomatoes (I used cherry tomatoes in the picture) or some fresh cilantro.  Partly for color, but mostly for taste!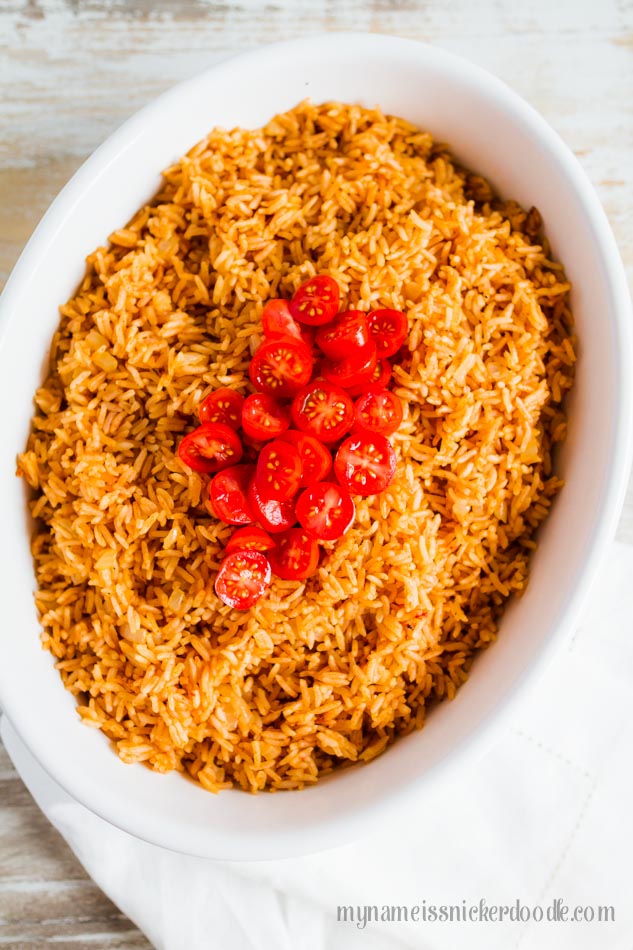 15 Minute Spanish Rice In The Instant Pot
A super yummy and easy side dish made in the Instant Pot.
Author:
My Name Is Snickerdoodle
Ingredients
2 TBSP Butter
2 Cups Long Grain Rice
1½ Cups Chicken Stock or Water
8 oz. Tomato Sauce
1 tsp Cumin
1 tsp chili powder
½ tsp garlic powder
½ tsp onion powder
½ tsp salt
Instructions
Set the Instant Pot to Saute setting.
Saute butter and dry rice together for 4 minutes.
Stir in chicken stock, tomato sauce, cumin, chili powder, garlic powder and onion powder into the rice.
Lock the lid in place, set to manual and push the time down to 10 minutes.
Make sure the steam valve is set to sealed.
Once the time is up, push the steam valve open and let all the steam release.
Fluff the rice with a fork and serve.
Check out this delicious recipe from My Name Is Snickerdoodle!
Chicken and Green Chili Enchildas