Gather and create a kids recipe book using your family favorites! Using these printables, teach your kids how to cook.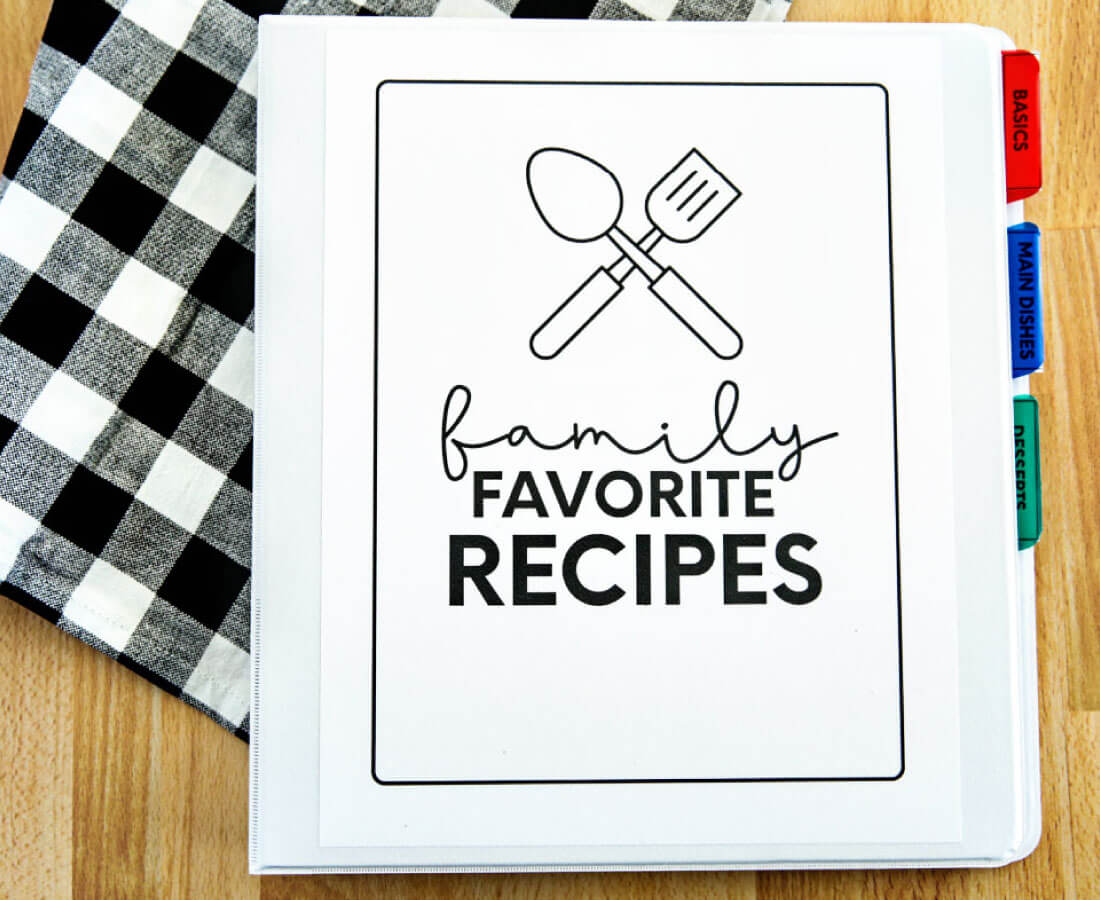 Kids Recipe Book
One of the rites of passage for kids is to learn how to cook. It's become a passion of mine to teach my kids their way around the kitchen. I want them to leave my home with at least basic knowledge and have them know their way around the kitchen. It's my hope to pass that off to you as well.
To make it easier, I created a Family Favorites Recipe Book. The premise is simple: compile all of our family favorites and keep them in a binder that they can refer to as they cook. We will add more recipes to it over time and they will be able to take it with them when they leave my home.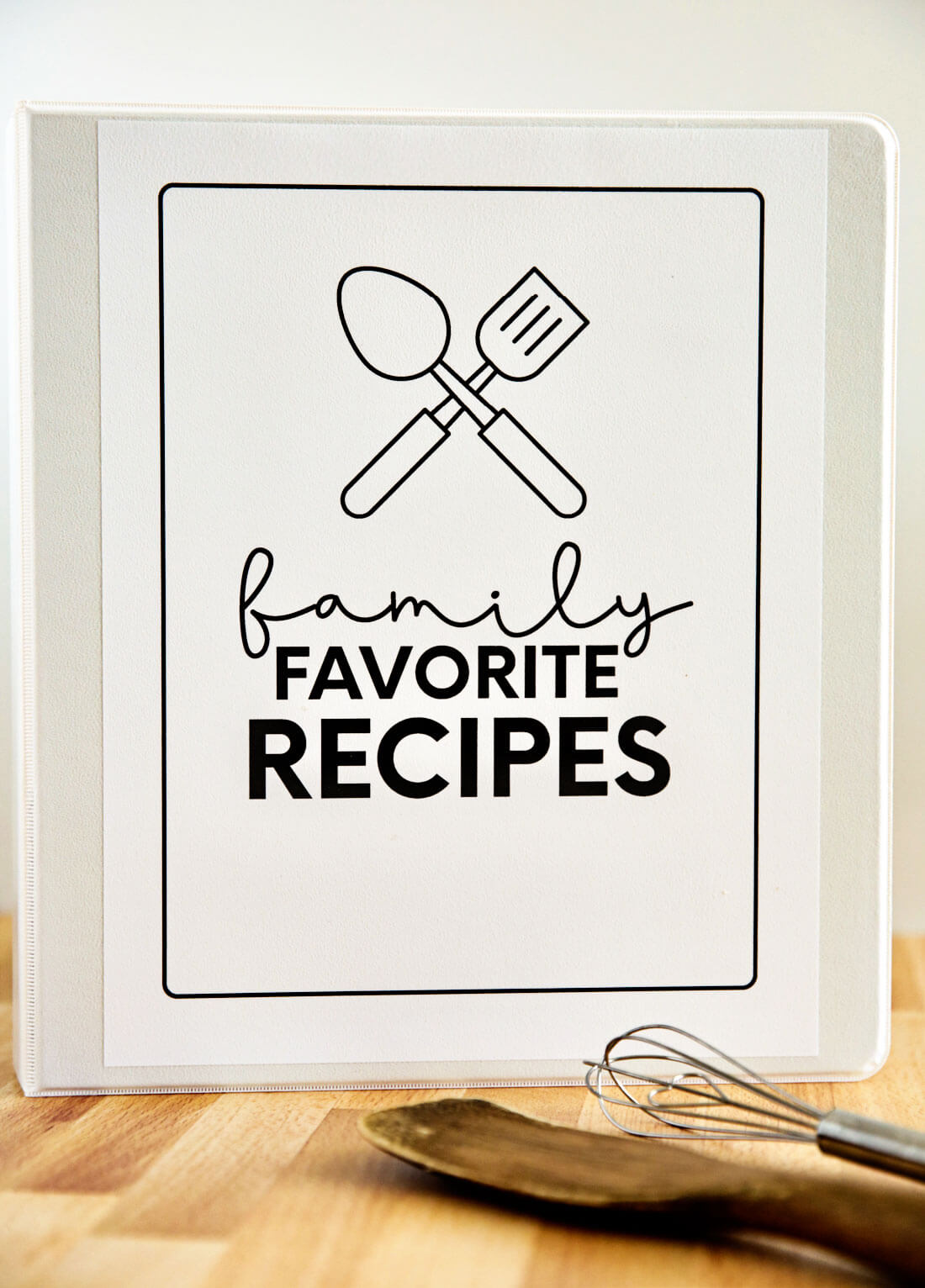 Recipe Book Binder
To make a recipe binder for kids/teenagers, here's what you need:
Binder
Page protectors
Recipes
Tabs
Printables
Simply download the printables I've created and slide them into a binder and sheet protectors. The sheet protectors will help as they use the recipes in the kitchen from getting ruined and splashed on.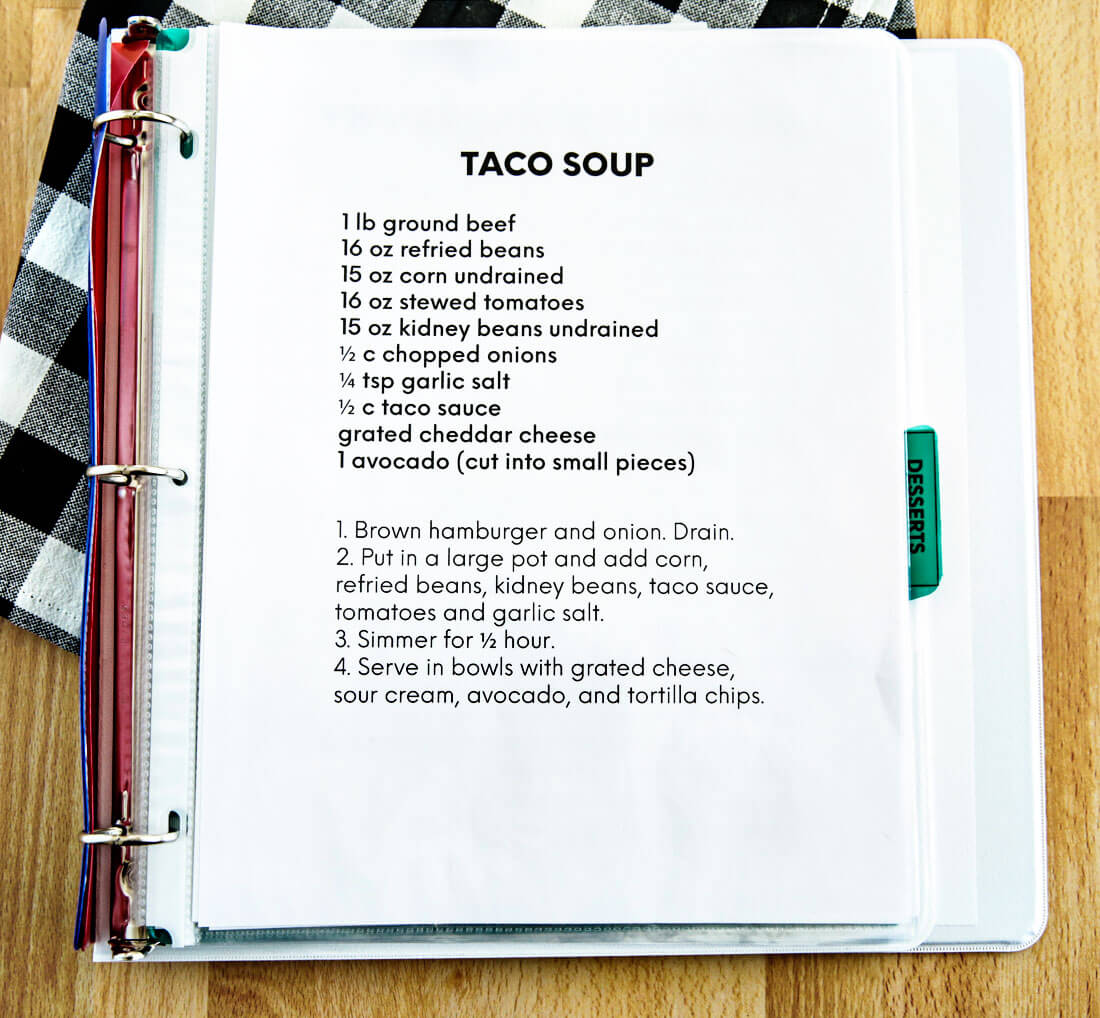 Download the original Kids Recipe Book. Or this updated version.
Other Kids Cooking Posts