At the beginning of the school year I created binders for my kids.  In those binders I added a "first day of school" sheet for them to fill out.  Now it's time to round it out with last day of school fill ins.  Once again, I cannot believe how time has flown by!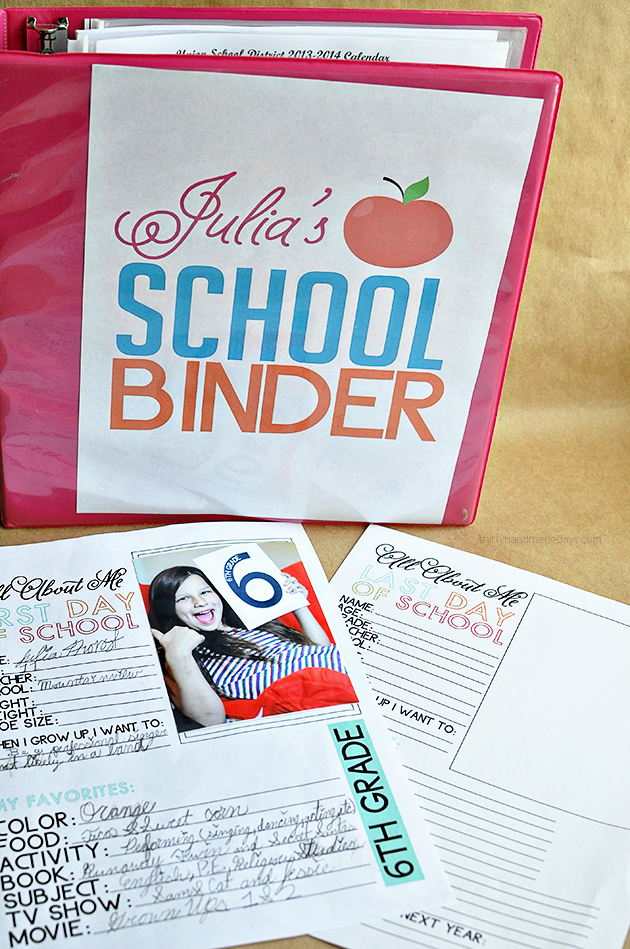 This fill in is similar to the first day of school one but it has more information about what they loved and learned throughout the year.  All you have to do is print and hand over a pencil to have your kids complete it.  Take a picture and attach it to the spot made on the sheet.  Slide it in a page protector in their binder and you are good to go!
Have their favorites changed?  I'm sure they've grown and some of the information they originally put on their lists might not be the same anymore. Note: since I posted these binders I've had lots of people say they wished they had seen them before when their kids were younger.  I have a fourteen year old, twelve year old and eight year old.  Trust me when I say I wish I would've started these when my oldest started school.  BUT that doesn't mean that I shouldn't do it now.  Memories can be written down from now on and I know I'll appreciate having all of this in one spot.  Annnnd if your kids already got out of school for the year– still have them fill it out.  A week or two won't make that big of a difference.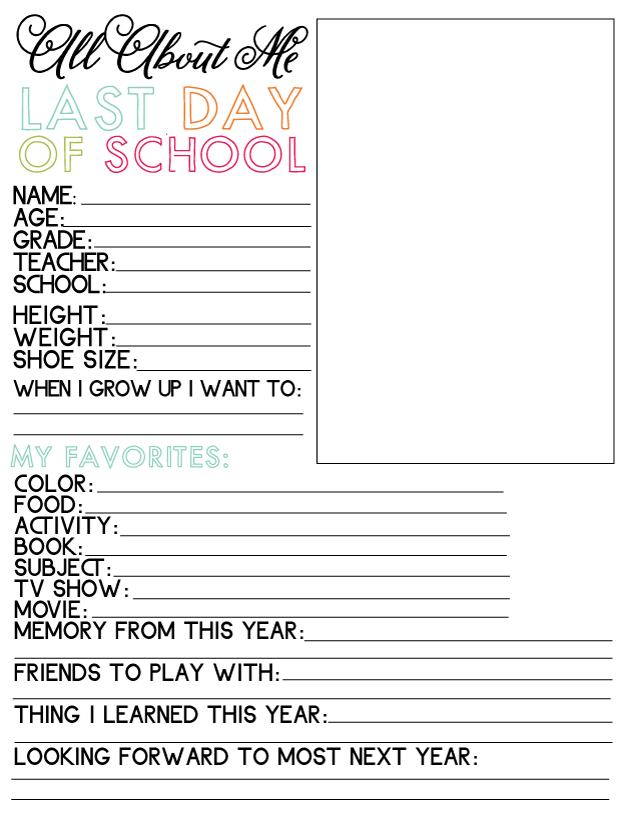 Download this printable last day of school fill in.  For personal use only.  Thanks!  Now is the perfect time to make a school binder.  Yes, when school is ending.  Or anytime.  When the kids are out of school would work too.  Just get busy and do it!
You can get an updated version of this: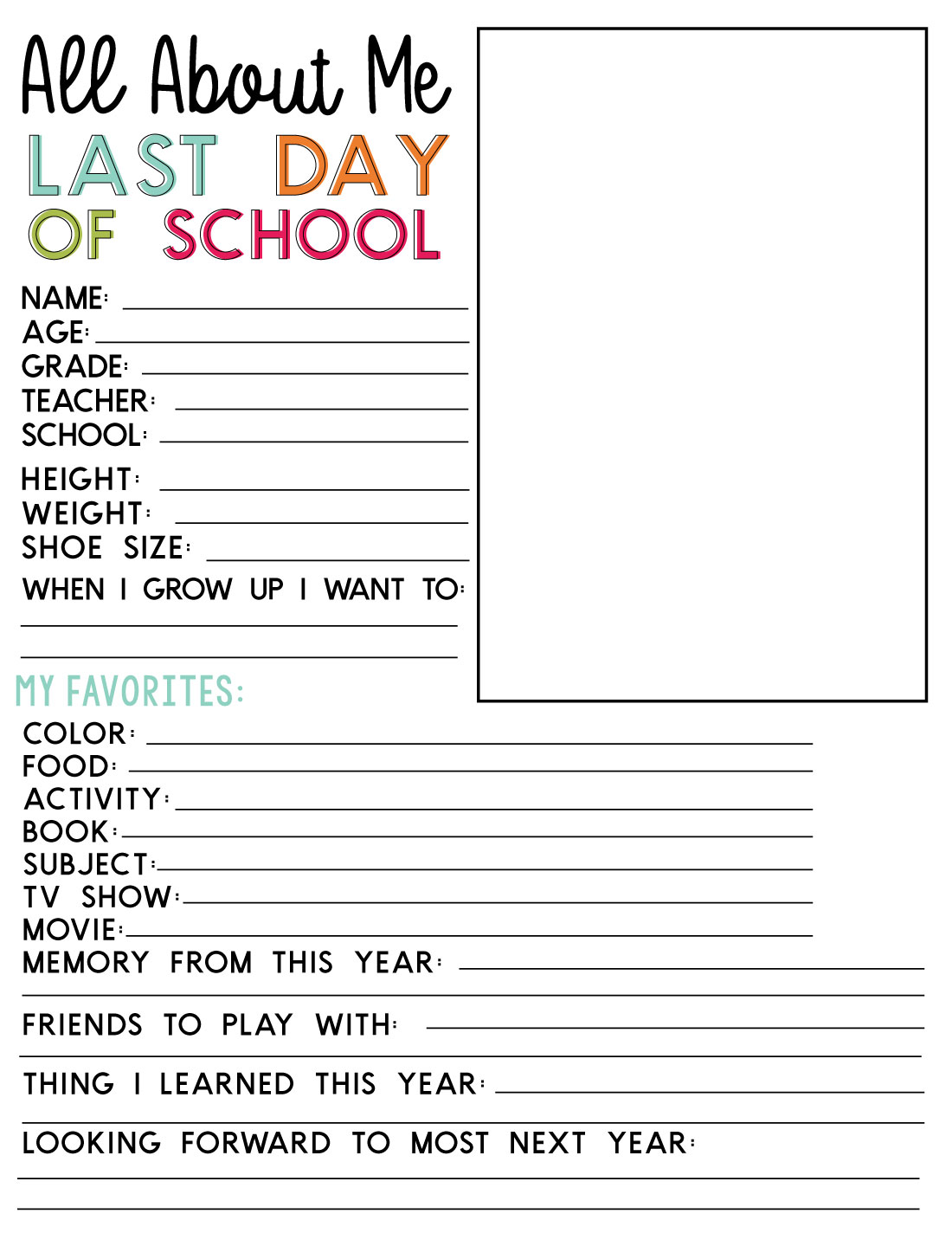 Download this printable with newer fonts!