Everyone needs really easy and delicious go to dinners on their weekly menus and this One Skillet Mushroom and Meatball Recipe is just that!  Making dinner for you and your family can sometimes feel like a chore no ones likes to do, but having quick recipes on hand makes it bearable and sometimes even fun!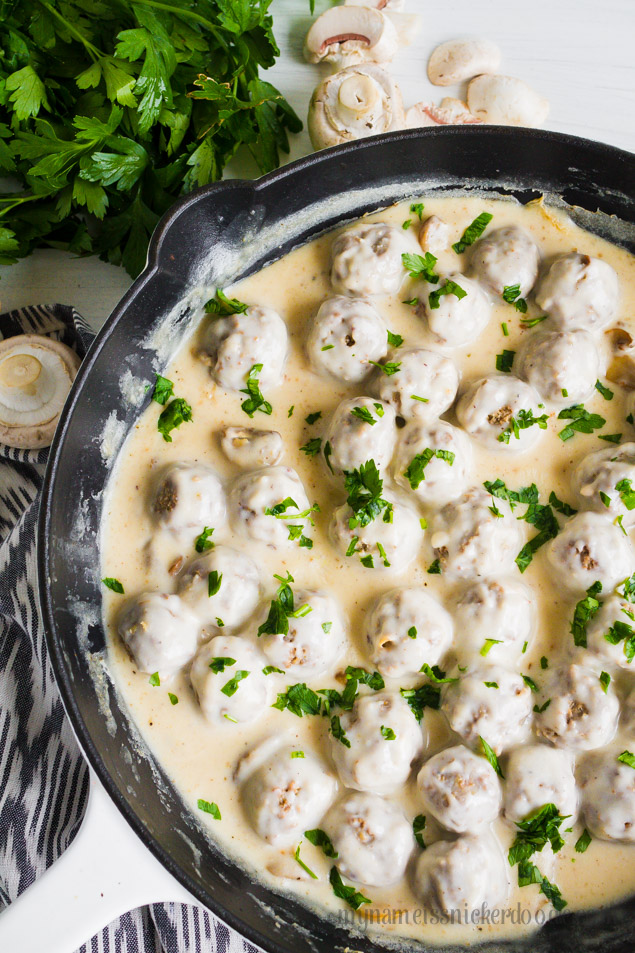 Lately, I've really been leaning towards one skillet or one pan dinners.  Some of my family favorites have been One Pan Chicken and Pasta and One Pan Chicken and Mushrooms.  Any of these, including the Meatballs and Mushrooms can be served over rice, pasta or mashed potatoes.
One Skillet Meatballs and Mushrooms
An easy and simple weeknight meal that your whole family will love.
Author:
My Name Is Snickerdoodle
Ingredients
5 TBSP Butter
8 oz Button Mushrooms, Sliced
5 TBSP All Purpose Flour
¼ tsp Pepper
¼ tsp Salt
6 Cups Milk
½ Cup Parmesan, Freshly Shredded
16 oz Frozen Meatballs Or Your Favorite Recipe
Instructions
In a large skillet saute mushrooms in butter over medium high heat for 5 minutes.
Sprinkle in flour and whisk to combine.
Cook for 1 minute, stirring constantly.
Slowly whisk in milk and season with salt and pepper.
Reduce heat to medium low and cook until sauce is thickened.
Add in parmesan cheese and stir until melted.
Pour in meatballs and cover.
Cook until meatballs are heated through, about 8 minutes.
Serve over rice, noodles or mashed potatoes.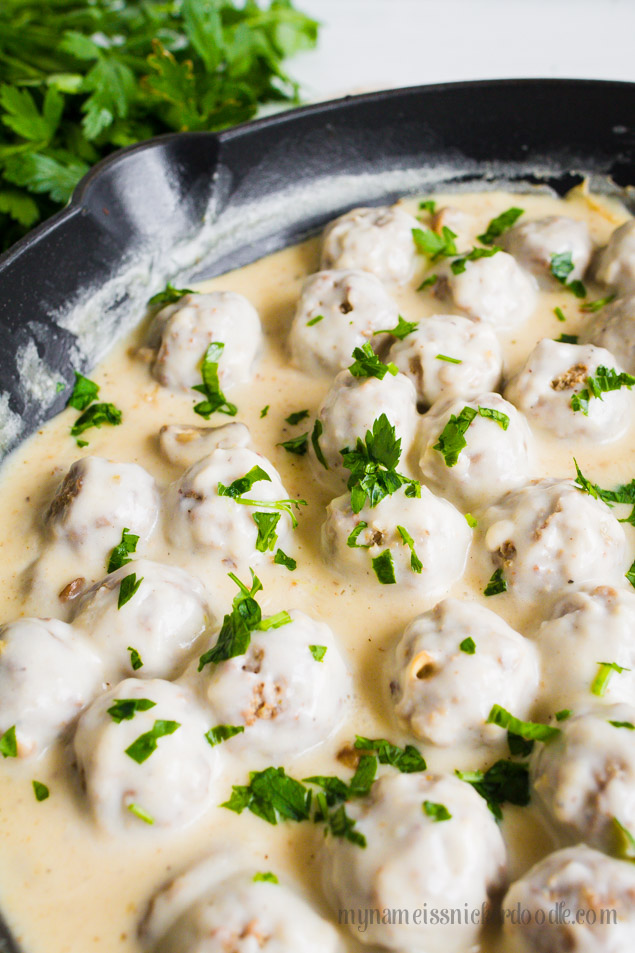 The thing I love most about one pan meals is they typically come together in under 30 minutes.  Everyone has that much time to pull together a meal for their family.  It's better than take out and so much better for your wallet!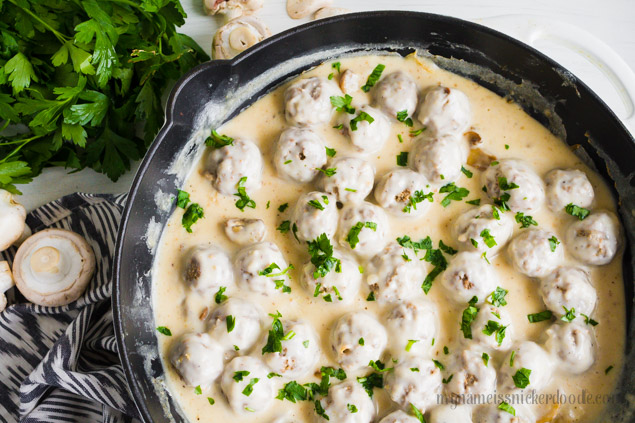 If you like this recipe, you'll love these too: