It's that time of year again – time to make New Year's resolutions and/or goals.  I shared the updated kids year in review/resolutions  last week.  This one is for YOU.  Here is your printable new year's resolutions: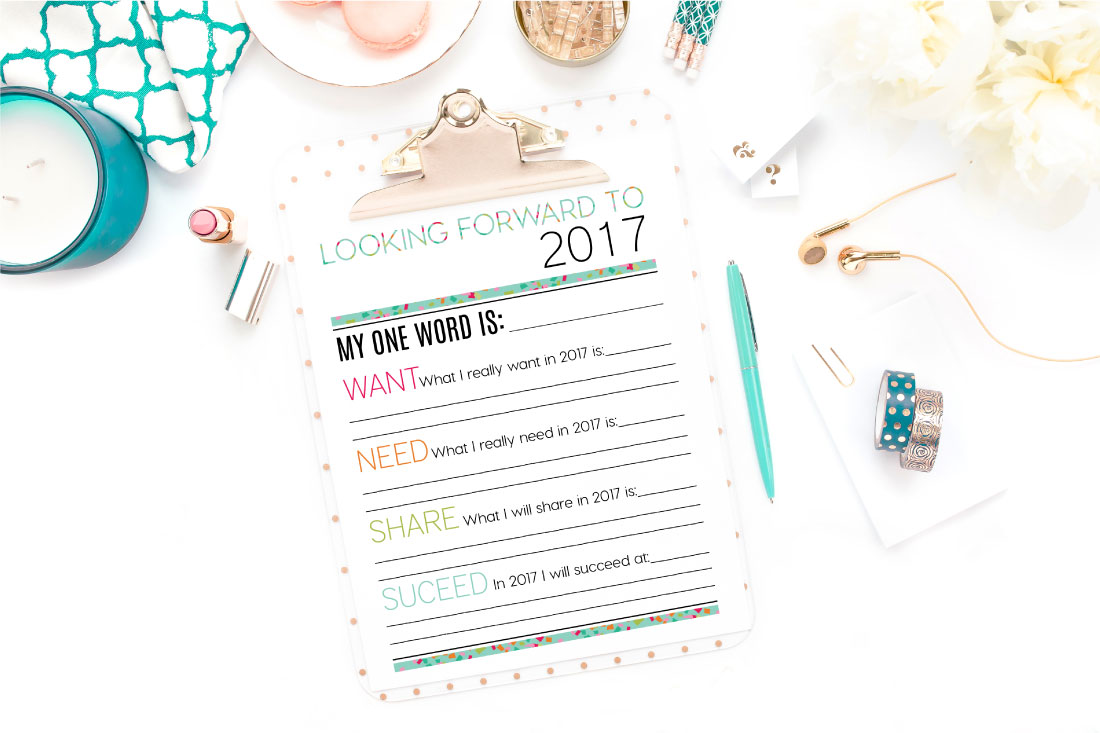 It's pretty simple and straight forward but I shared a few years ago why I broke it down into these sections.   I love the idea of want, need, wear, read that my friend Danyelle posted about for Christmas and thought it was a fun and different way to start the new year.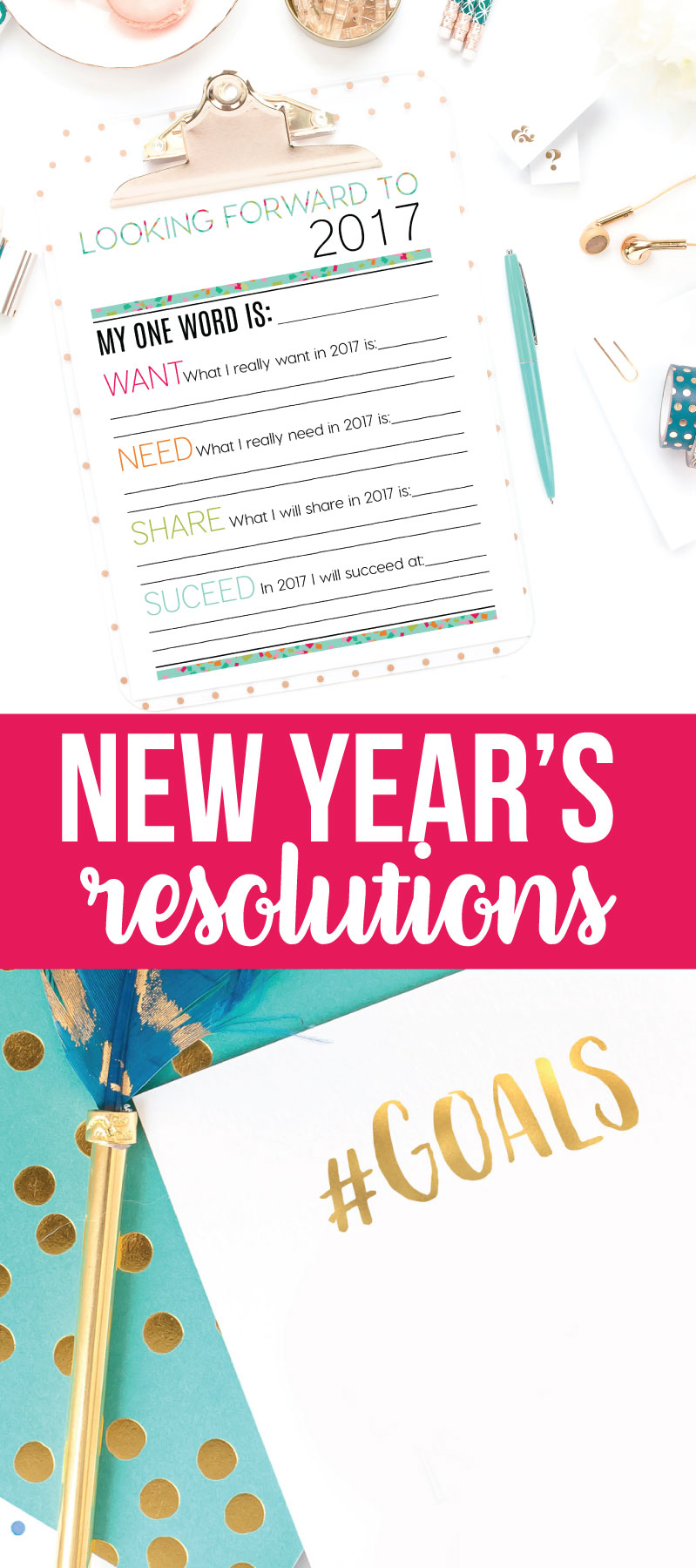 I don't like calling my list "resolutions" because I feel like I'm less likely to actually do them.  If I call them goals, I feel like they are more attainable… maybe? Wishful thinking?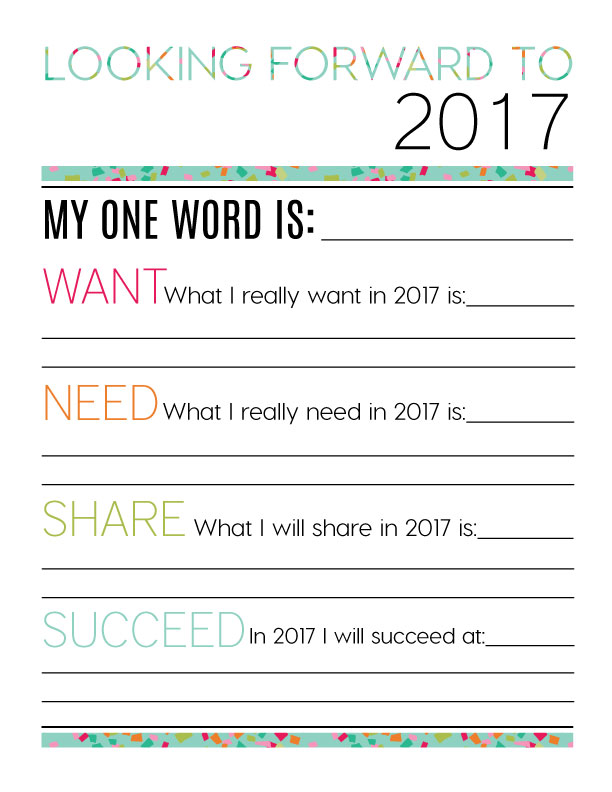 Download this printable. For personal use only.  Thanks! 
You can download the kids version here: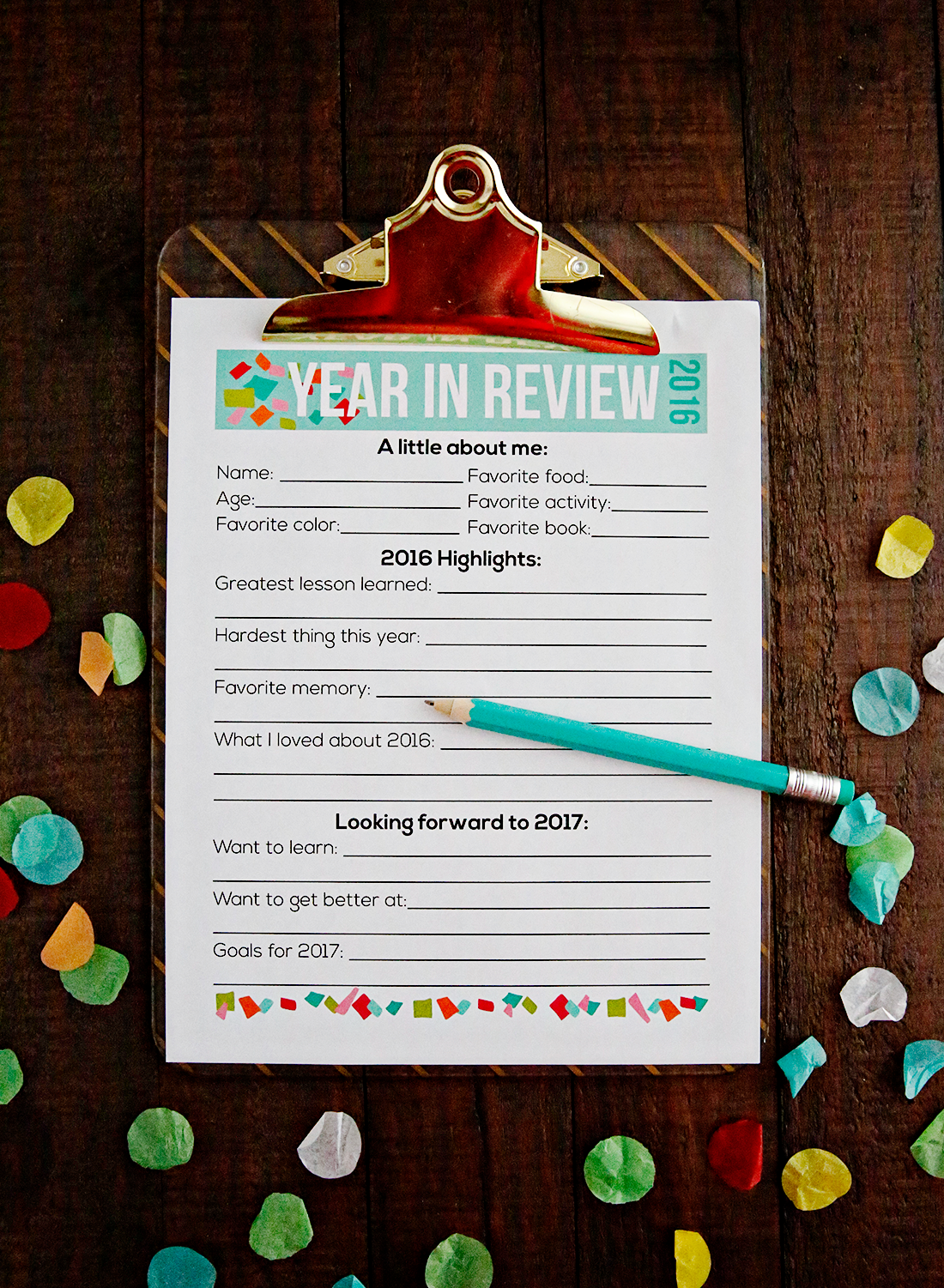 and to see the versions from the past years: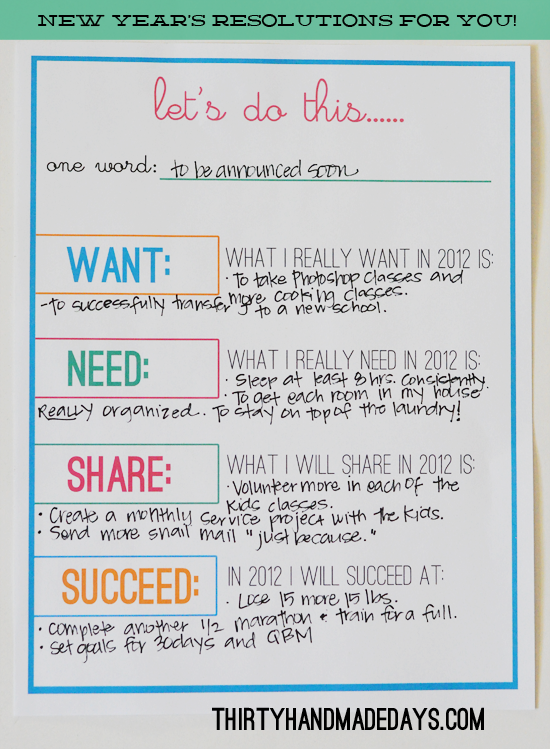 from 2011-2012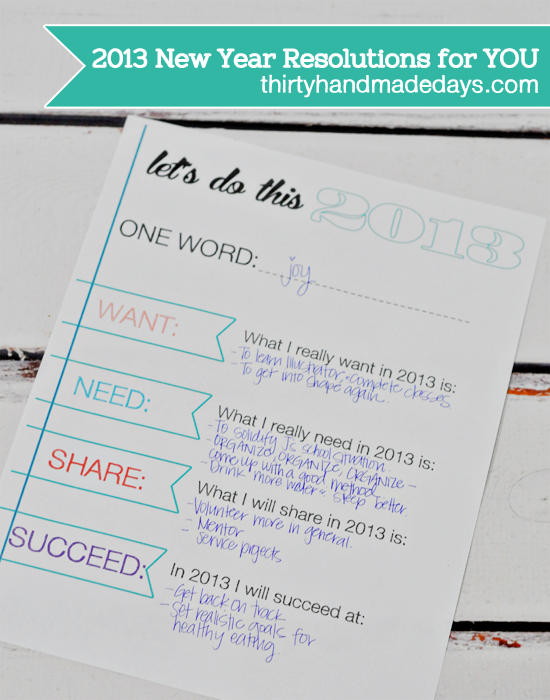 from 2012-2013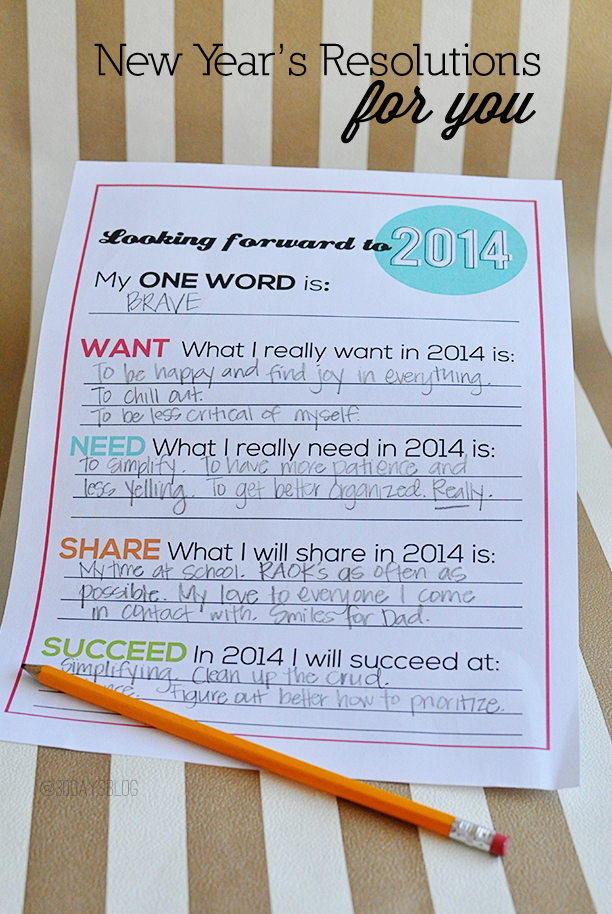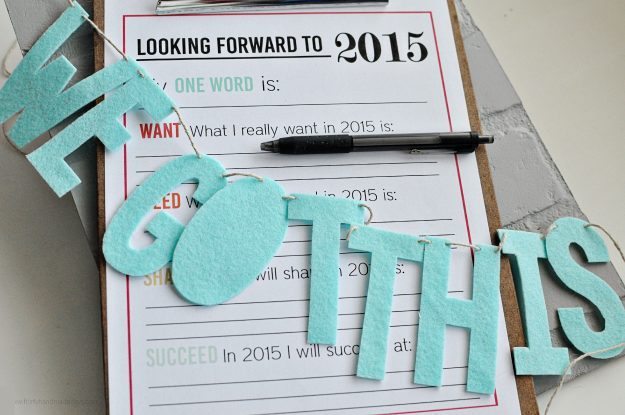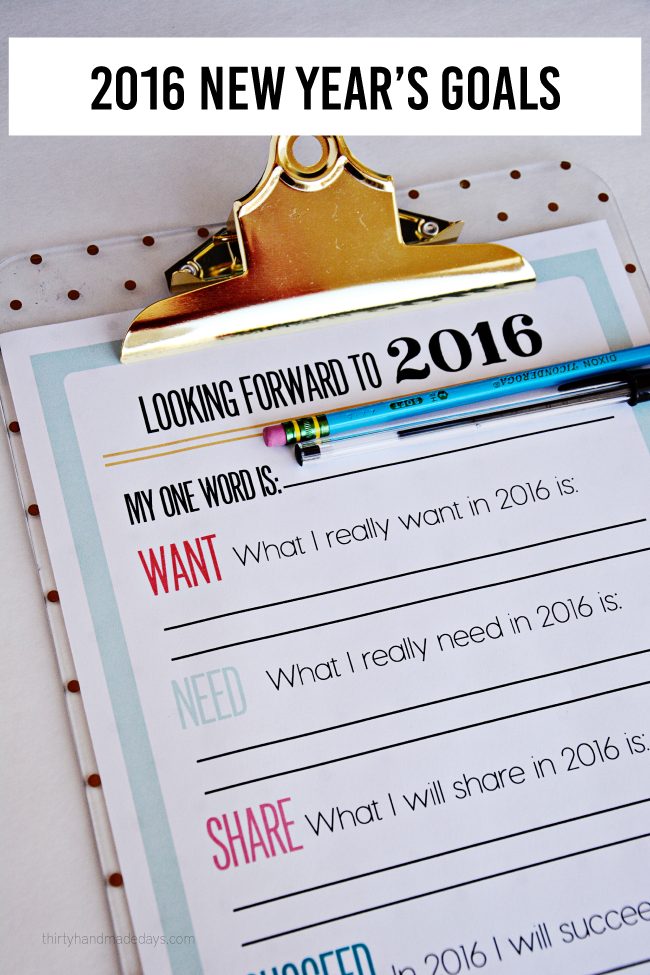 2015-2016
I'll have a few more ideas to help ring in the new year!