I've already been getting emails and comments for the New Year's Resolution printables so I know it's time.  You guys are way more on top of things than I am.   I can't believe that we'll be in January in a couple weeks.   This year has probably been the fastest year ever.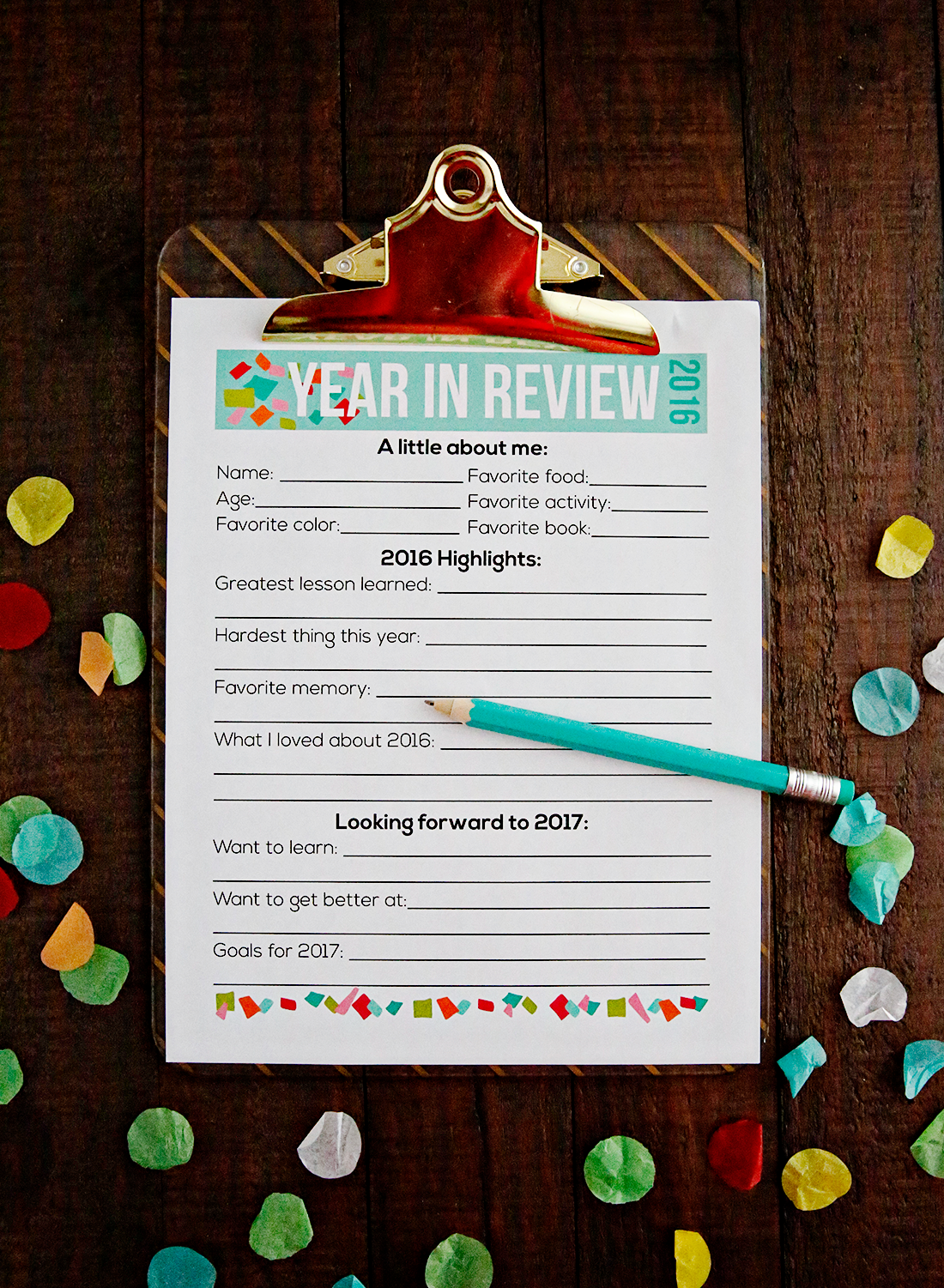 This is the 5th year that I've done New Year's Resolutions for Kids.   I wanted to have my kids write down some things that they learned throughout the year and set goals for the incoming year.  I didn't realize that it'd turn into a tradition.  But it's so much fun looking back over the past years.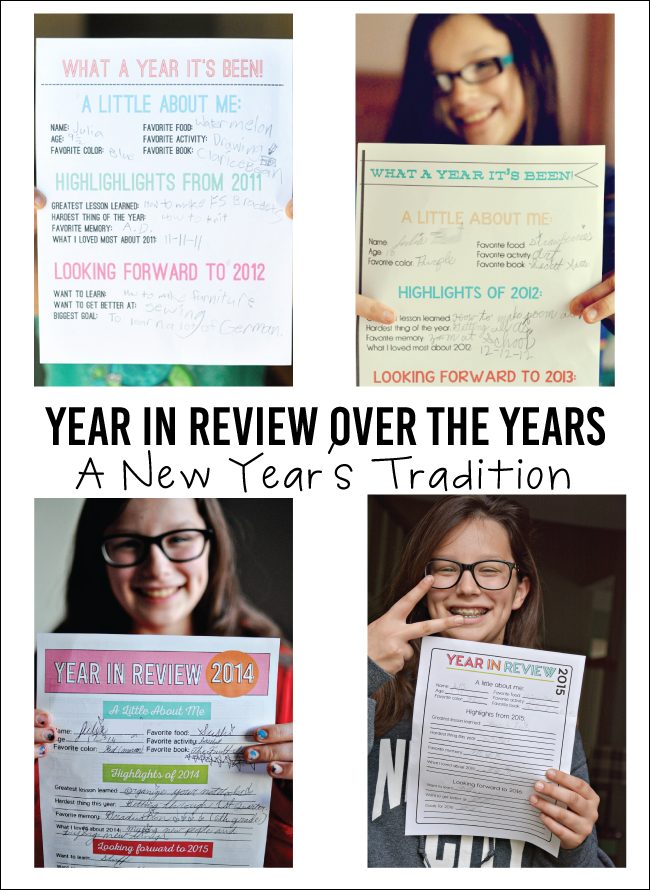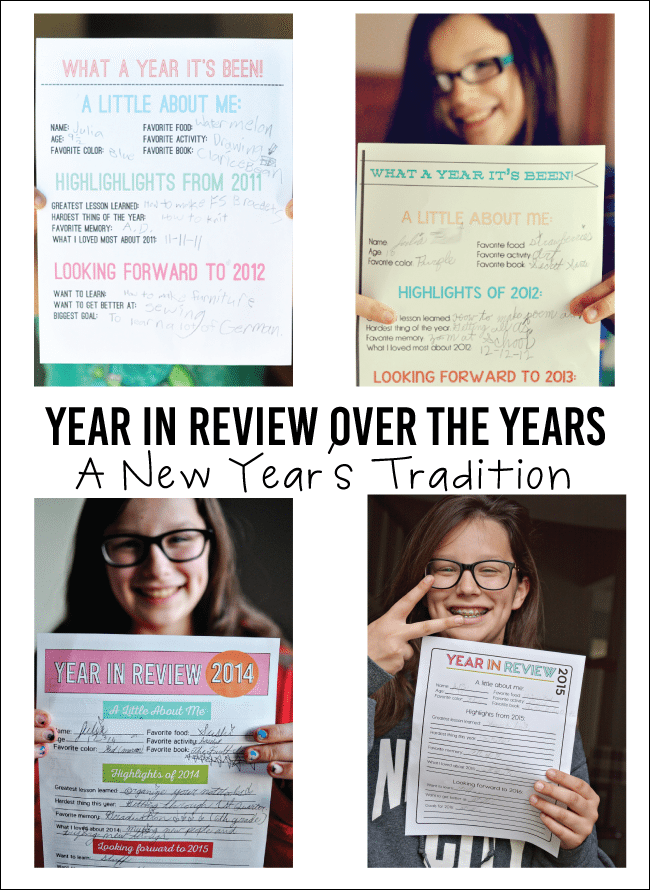 I had Julia take pictures for the post that first year and somehow it's kind of become her thing.  Each year she gets less and less thrilled to pose for pictures.  I can't believe how much she's grown up over the years.  Since I see her every day, it's been a gradual thing.  But now she's in high school!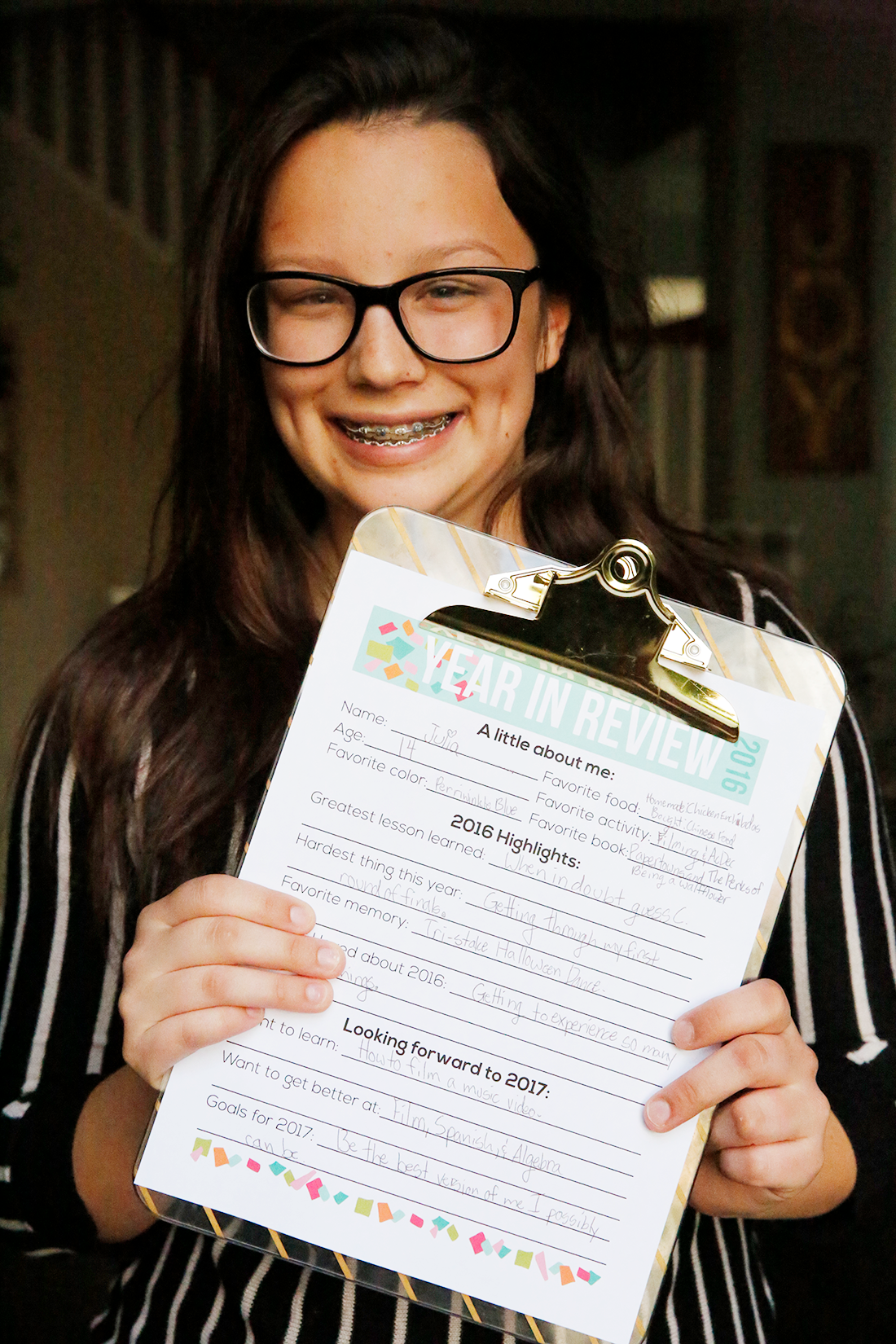 The funnest part is looking over everything that the kids write. I always find out interesting things about my kids that I had no clue about..
Here are the past years that we've done: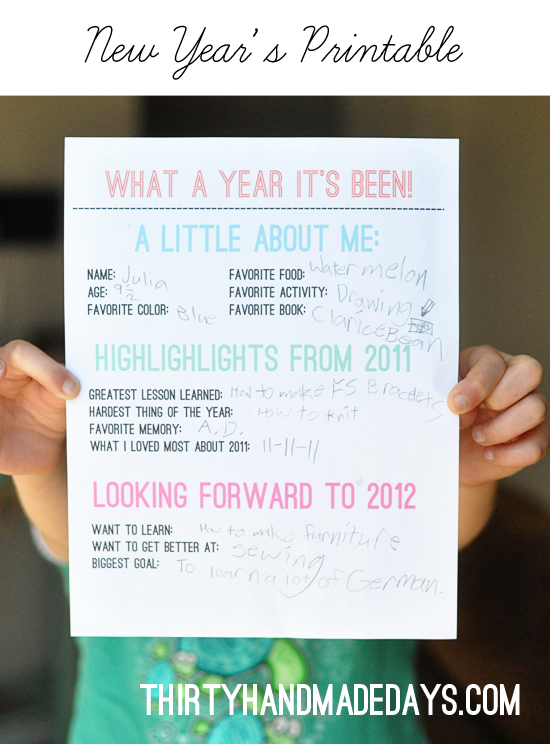 For 2012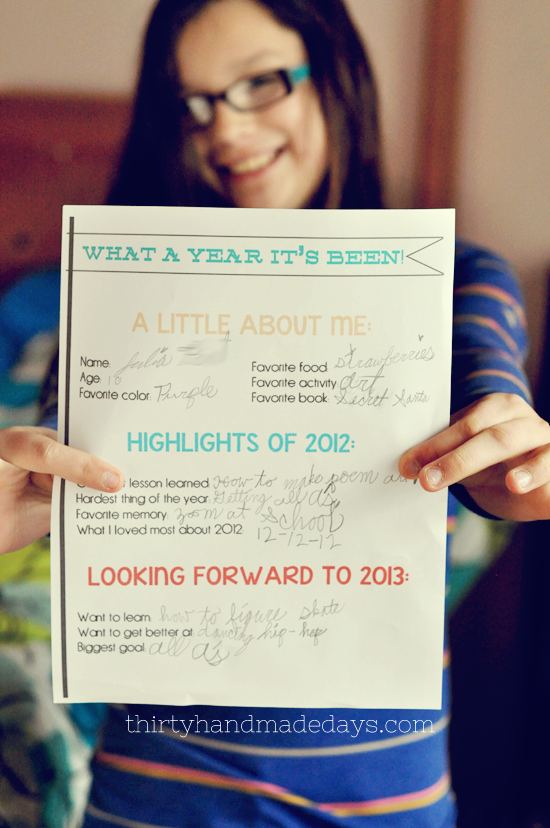 For 2013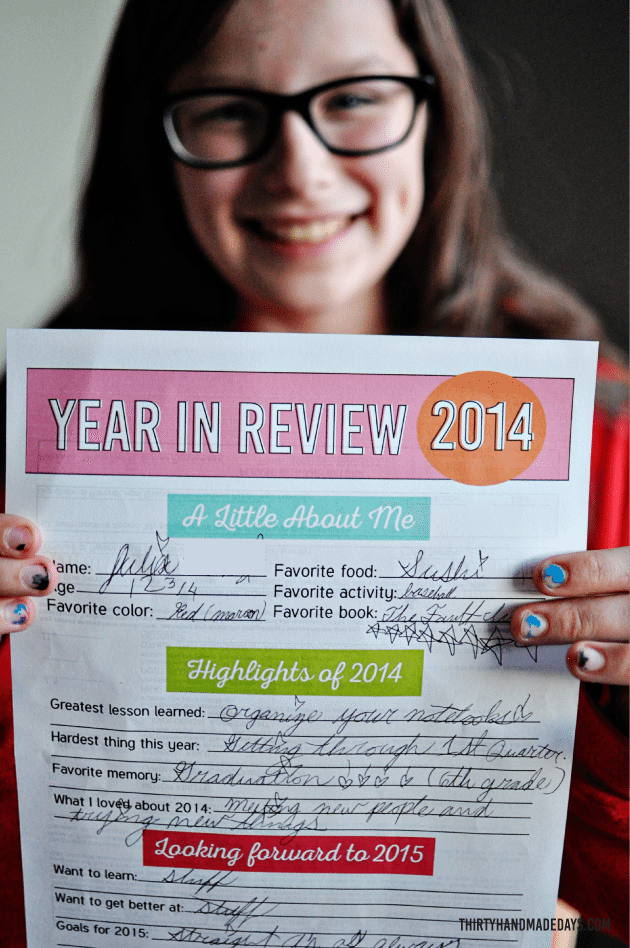 For 2014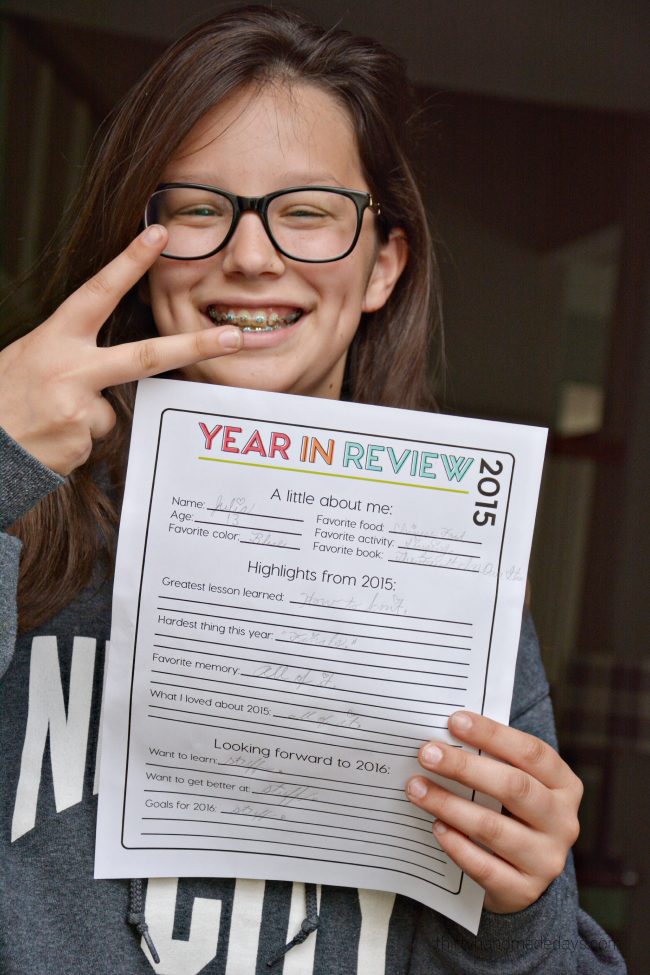 For 2015
To get your Year in Review, subscribe below.  Thank you!